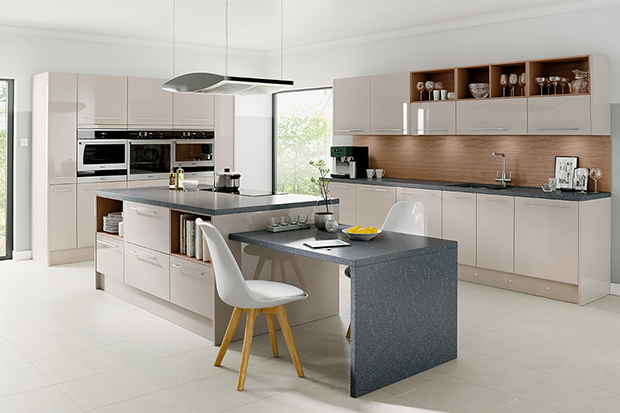 The kitchen is said to be the heart of the home, a space where you can spend some quiet time at the start of the day, and the perfect area to entertain come the evening. However, it might not feel like a space you want to spend most of your time if your kitchen suffers from a lack of natural light. Read on to find out our range of helpful tips to add some light and life to your kitchen.
Time to change your tiles
Although those trendy dark-grey matte tiles might have seemed like the perfect design statement when you installed them, they could be one key area that is draining the light. Unless you've installed under-cabinet lighting, the area beneath your cupboards and on to your worktop can become a naturally dark space, and considering it takes up typically a large wall to wall space it's important to consider the design of this area.
By changing them to a white high-gloss tile, you can add light to even the darkest of corners without having to consider artificial lighting. Reflective splashbacks such as glass or stainless steel are also great for reflecting light and adding a different style statement,
See more after the jump: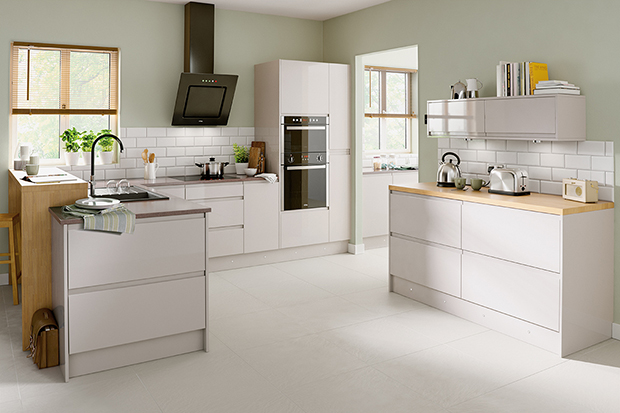 Consider your appliances & accessories
Another way to add light to your kitchen is through your choice of appliances and accessories. Stainless steel appliances are great for bouncing light around the room, and on big items such as a fridge freezer this will make a big difference compared to opting for a black option. Smaller kitchen appliances such as your kettle and toaster can also help to make a difference, with this being a good way to introduce a pop of colour if you've opted for an all-white colour scheme elsewhere.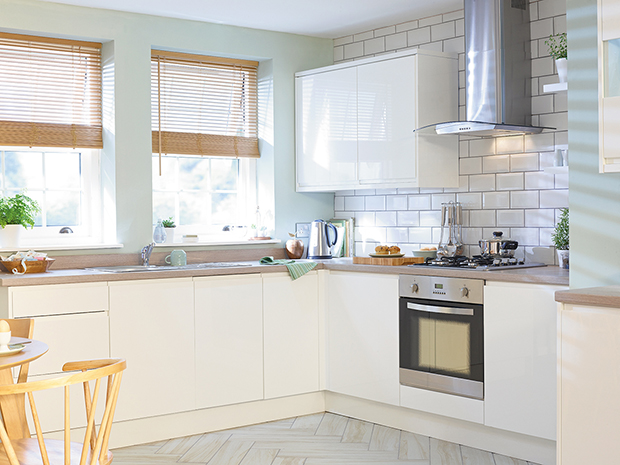 Change your window dressings
Whatever source of natural light you do have available, you need to ensure you're making the most of. Consider what items might be blocking light – a cramped window sill or heavy blinds and curtains can block a large amount of light from the room. Opt for light colored blinds or light voile curtains to give the element of privacy without stealing too much of the light source.
When designing a kitchen, you should aim to try keep kitchen units away from the windows as this can cause light to seem trapped between the cabinets. Skylights are also a great option if your kitchen is housed in single-story space and this allows you to be flexible on wall-units and standard windows.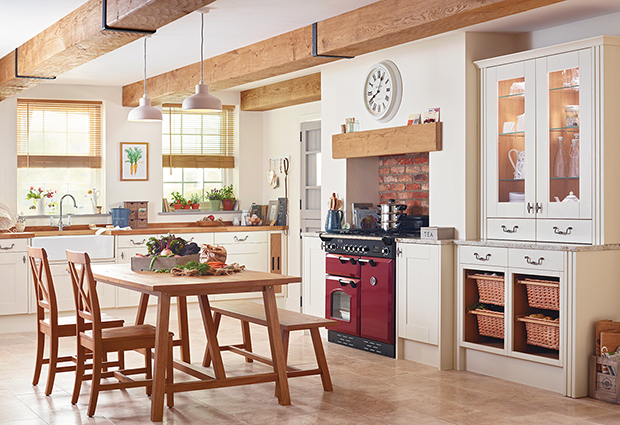 Get painting
Often the simplest aspect to change in a room's décor is the paint colour. A fresh lick of a bright white paint can freshen a room in a matter of moments, whilst other light pastel colours can also work well. If your kitchen cabinets are wooden, consider painting these with a specialist wood paint to truly transform the space at a fraction of the cost.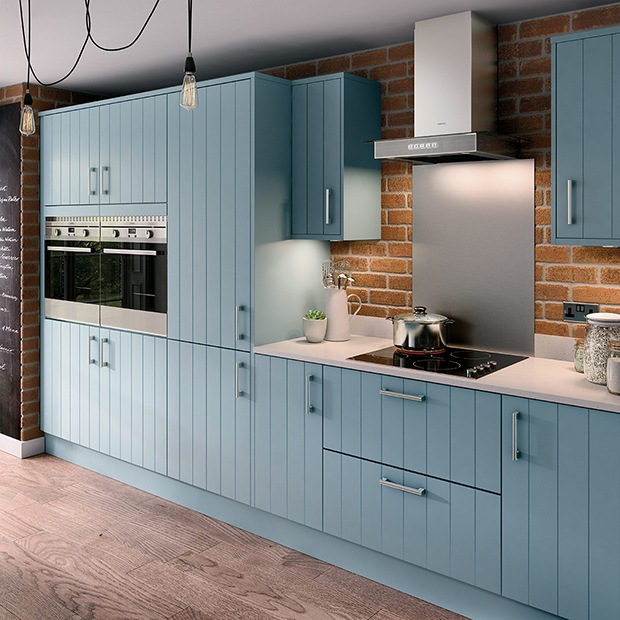 Add some new lighting
If you're still trying to just work with one standard ceiling light in the kitchen, this is an area that you can look to improve. There are a variety of options when it comes to artificial lighting in the kitchen, from under counter lights to plinth lights – not forgetting the important ceiling lights. Whether you opt for a statement pendant light or sleek, contemporary spotlights, having different levels of lighting will help to brighten every corner of the room.