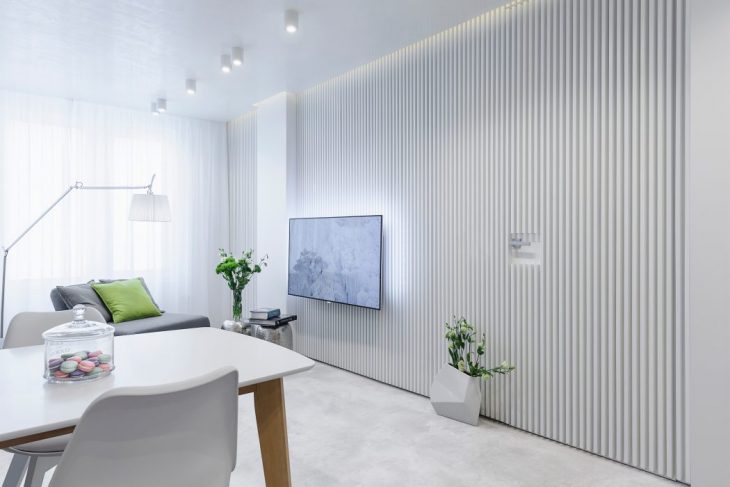 Pavel Yanev designed this bright minimalistic apartment located in Sofia, Bulgaria, in 2016. Take a look at the complete story below.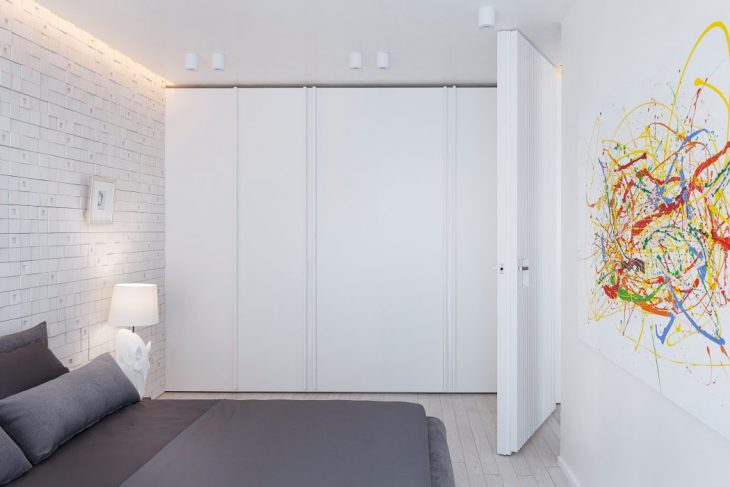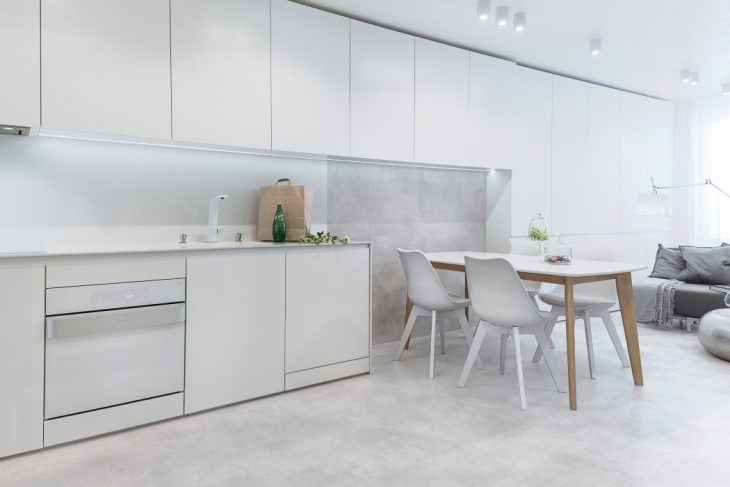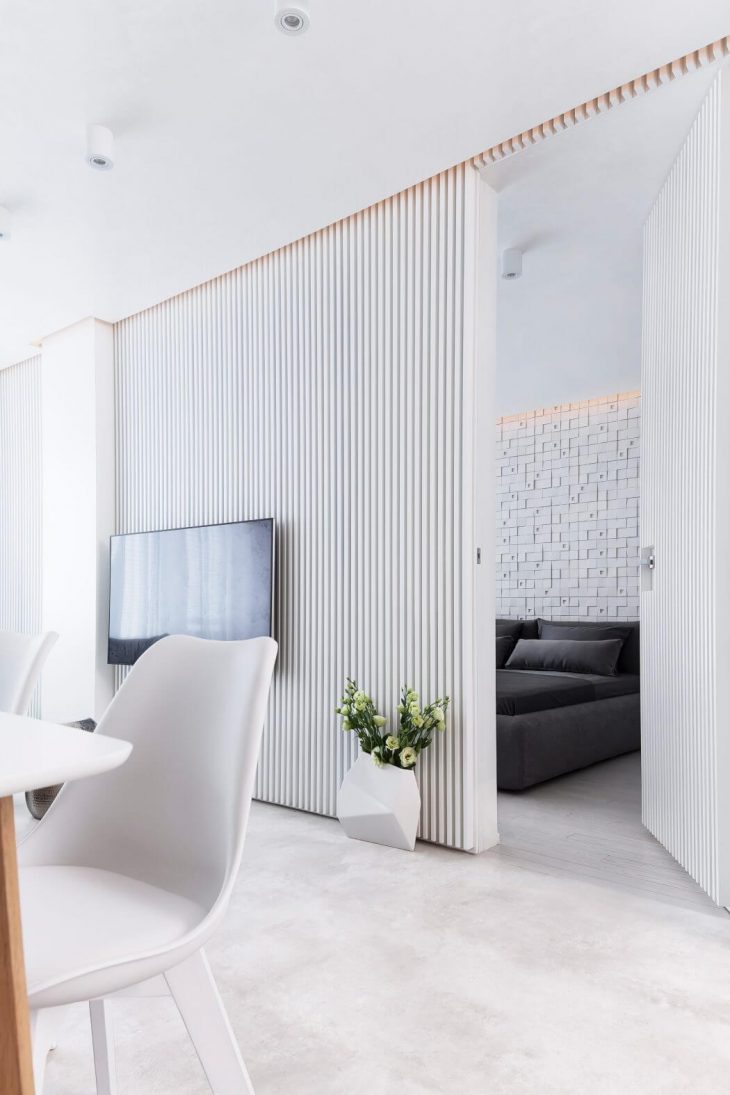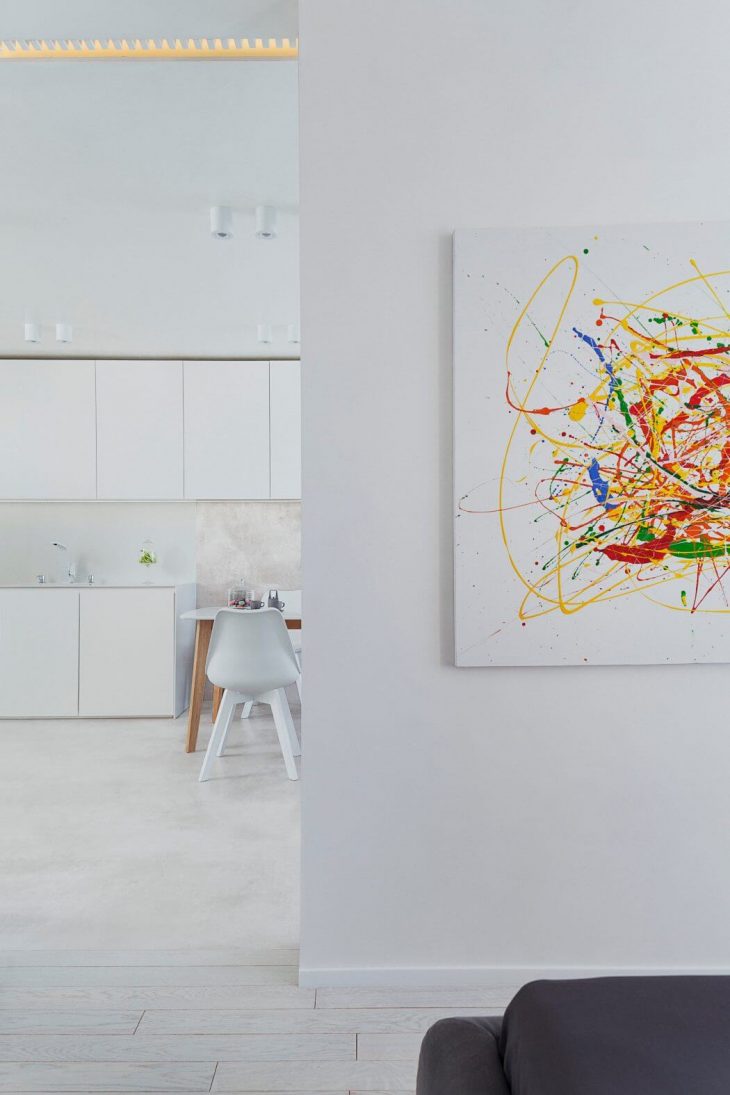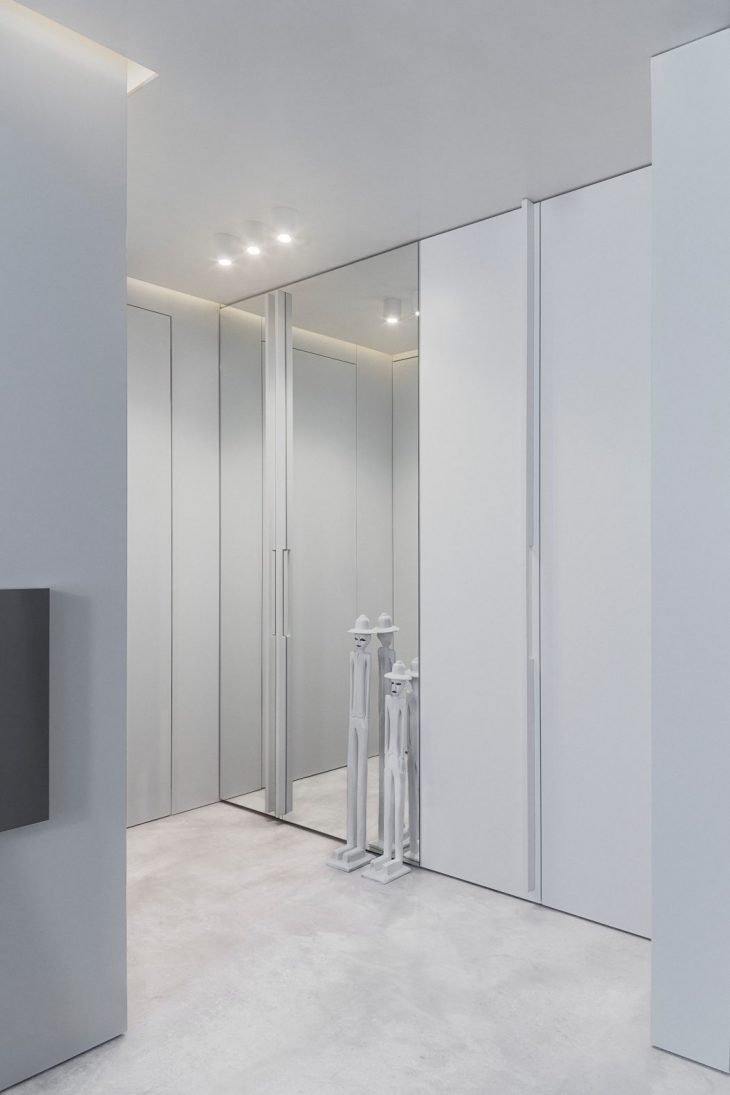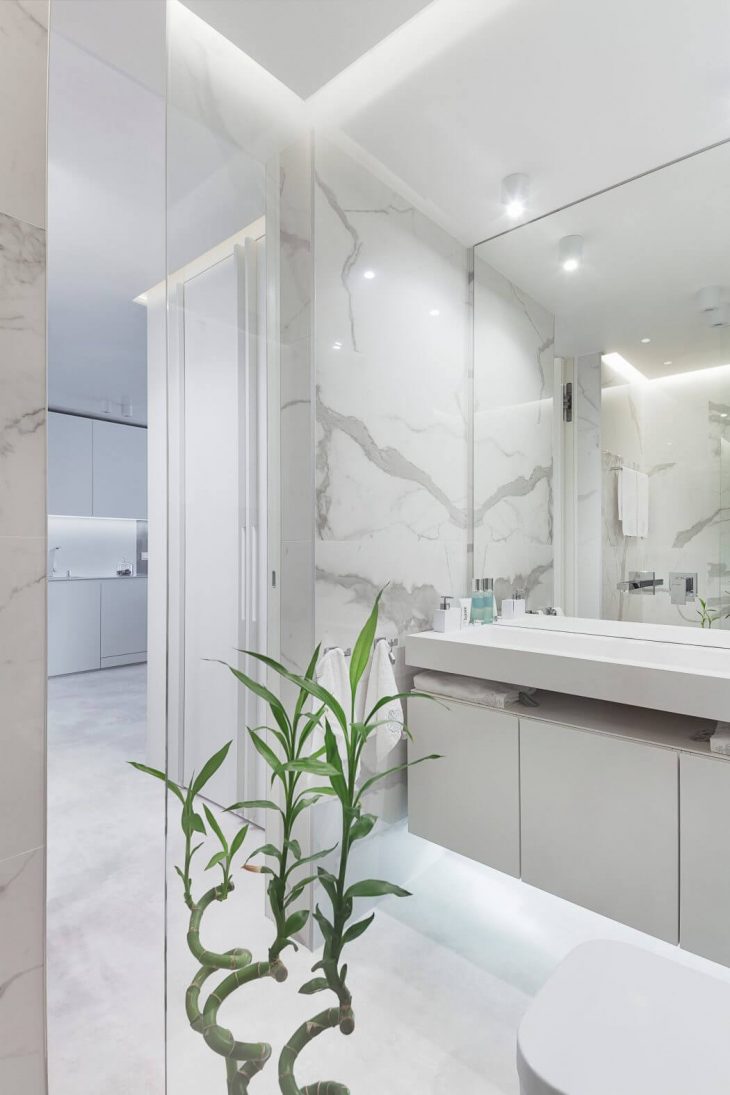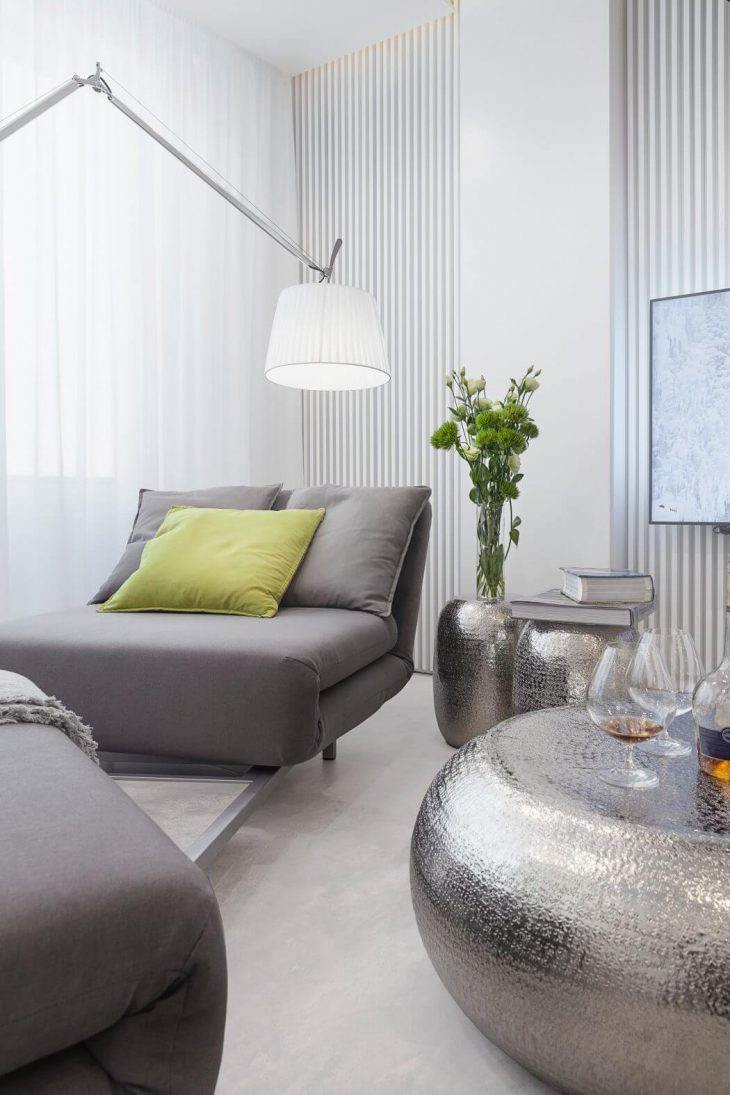 Split between two people, 600 square feet can quickly feel cramped. So when we were tasked with renovating a one-bedroom apartment in Sofia, Bulgaria, we used two main strategies in the yearlong project to make the place feel as spacious as possible: color and flexible furniture! The first step was defining a simple color palette of bright white, expressed through a pared-down selection of materials: concrete, marble, lacquer, and MDF. The color was chosen to "open" the space, but instead of simply painting, MDF was used to provide a variety of textured surfaces. On the wall separating the bedroom from the main living space, vertical strips draw the eye upward, while in the bedroom, squares of varying depths create a rhythmic pattern.
With this the simple white backdrop established, we turned his focus to function. Storage is carefully hidden throughout the space, including a wall-length wardrobe in the bedroom and a cabinet system that spans the main living room wall.
In addition, we created a custom selection of modular furniture that can be reconfigured to suit the residents' needs. The sofa's two seats swivel to face one another or can be extended to form a bed. Fabricated in charcoal gray, they're a subtle counterpoint to an otherwise colorless canvas.
Photography by Minko Minev