Dana Shaked Interior Design Studio have fully modernised this Coffee Express Shop in Tel-aviv which they generously shared with us. For more images and architects description continue after the jump: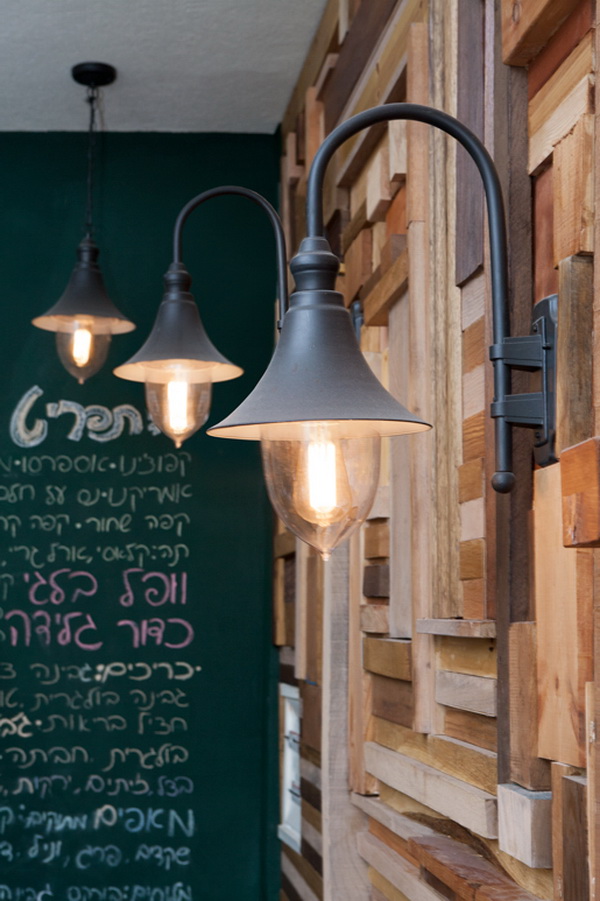 From the Architecture:
Small coffee shop located in the center of TLV, Israel.
This coffee shop has a special concept in which you can buy a cup of coffee for only five nis, Which is only 1/3 of the common price for a cup of coffee around the city.
The design stemmed out of a limited budget dictated the industrial and the 'ready made' styles.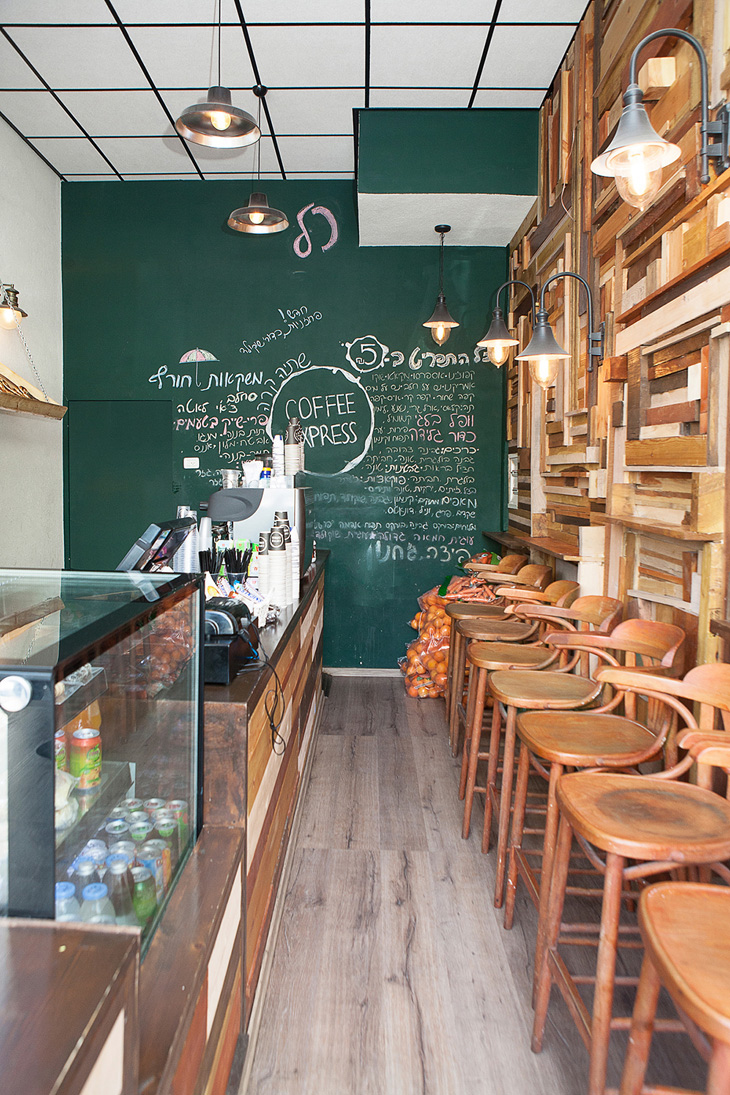 The main wall in a cladding of old woods, originally used for transporting merchandise from the factory to the stores. The surfaces was found along the road and that's why it's in a different types, different colors and different Thicknesses. This kind of rough wood was also used for covering the main bar.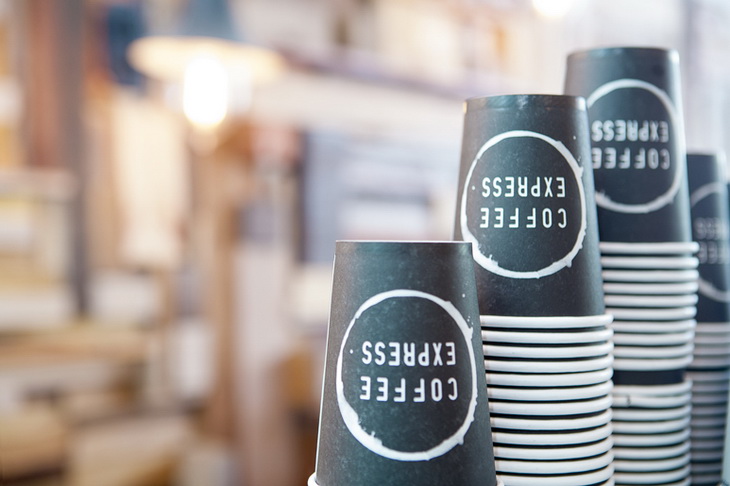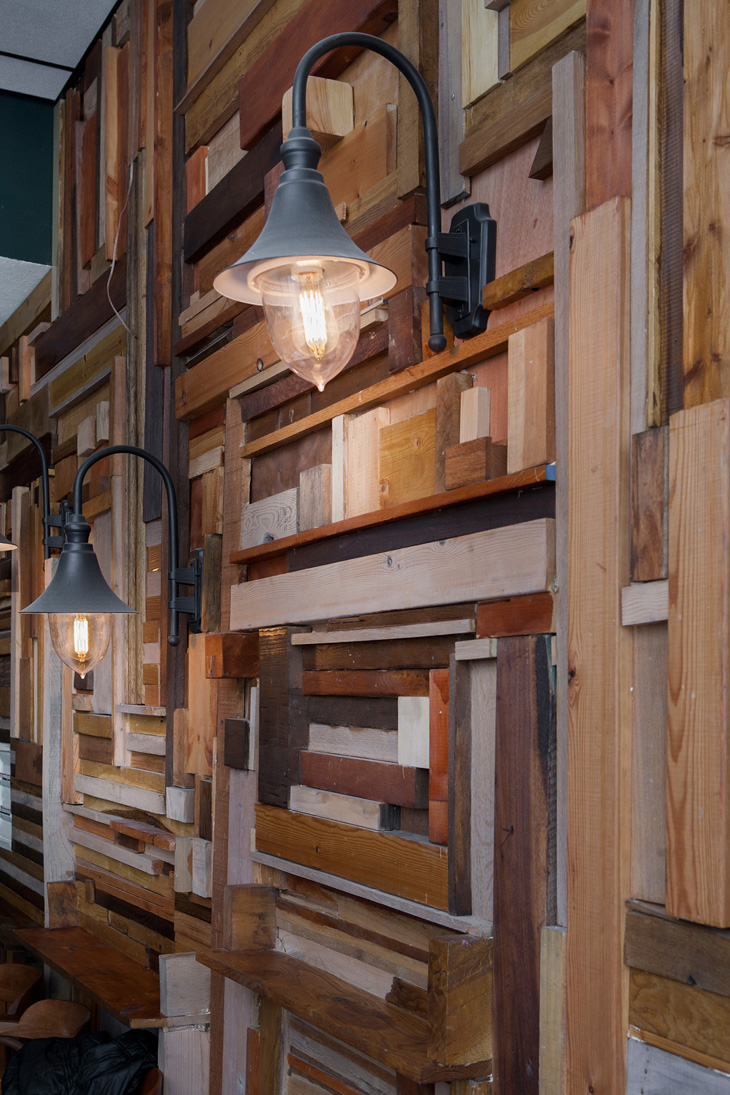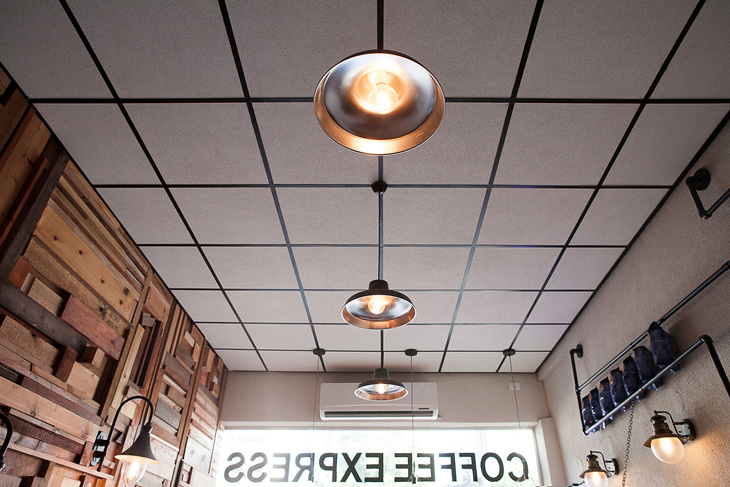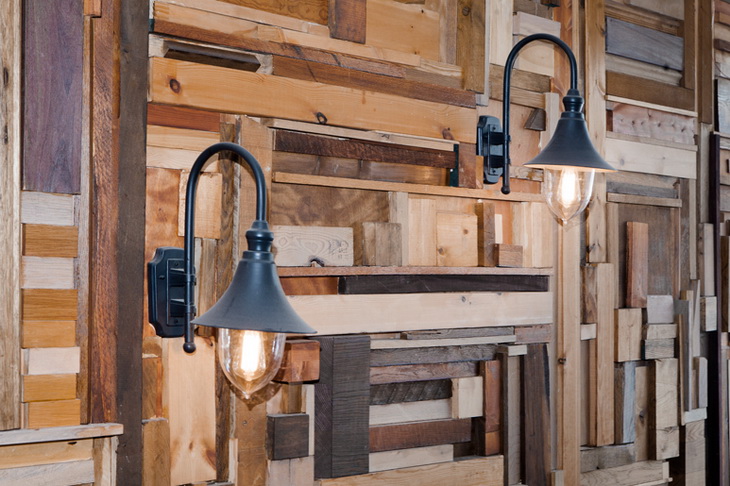 The back wall pained in a special green paint for creating a chalkboard which uses for writing the menu and other special messages for the customers.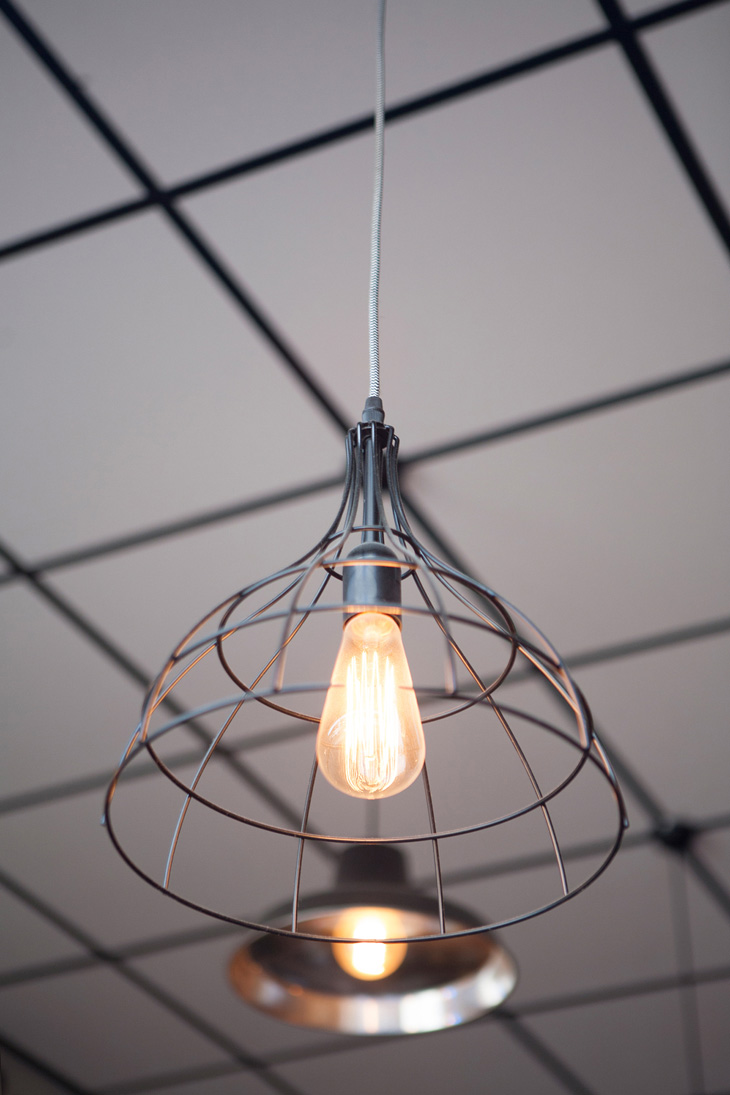 Old plumbing pipes became a wall element using as shelves for coffee bags, restored plaster ceiling painted black is creating a graphic painting in the space, lighting fixtures made of tin, wires and old metals is keeping the space light and airy.
Additionally to the space design process, the studio also designed the logo and all the branding for the new and unusual business.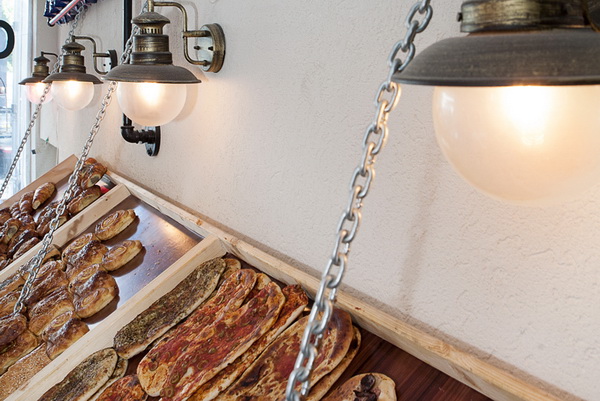 Project: Coffee Express Shop
Designed by Dana Shaked
Size: 30 sqm
Location: Tel-aviv, Israel
Website: dnshaked.co.il