Discover the newly open Greenwich Kitchen in London designed by the talented creatives at B3 Designers who brought a touch of New York to Greenwich. Greenwich Kitchen is located at the Peninsula Square near the famed O2 Arena. The designers brought a sentiment of rustic in the sophisticated interior mixing the New York vibe with the Italian warmth.

"The 88 sq metre informal, symmetrical space accommodates 66 covers – 26 covers inside in the restaurant and the bar area and an additional 40 covers outside. With inspiration being drawn from both New York and Italy, Greenwich Kitchen offers modern American food, a casual dinning experience in a relaxed environment. B3 Designers have worked with key features to create this New York style coffee shop – they include mixed patterned terrazzo tiles on the floor; washed wooden paneling on the walls complimented by framed, inlayed caramel tiles and steel-mesh shelves filled with wine bottles, surrounding the restaurant. The comprehensive wine offer at Greenwich Kitchen forms a key part of the casual, social Italian inspired experience and includes a wine retail offer. The wine offer can be enjoyed at the round counter bar, which features as a central focal point of the restaurant and consists of industrial chic materials such as concrete worktop and blackened steel front with copper joints. This is complimented by the delicate antique mirror and industrial nonchalant steel shelves of the back bar. Apple crates displaying fresh produce and dry aged meat hang down from a bar above giving the space a sense of warm rusticity. A traditional coffee machine has been installed with large, authentic coffee bean bags in close adjacency adding an inviting charm to the 'charcuterie' inspired venue. "The site is very small so we maximised covers by wrapping bar stools around the generous concrete bar and extending 40 covers to the exterior – almost double the interior covers. For storage we used the upper wall space with enclosed storage for wine bottles which the staff access using an antique, reclaimed ladder. The result is an intimate, wine focused venue overlooking the O2 Arena." fromMark Bithrey, Design Director at B3 Designers.
FIND MORE PROJECTS FROM LONDON.
See more of the space below: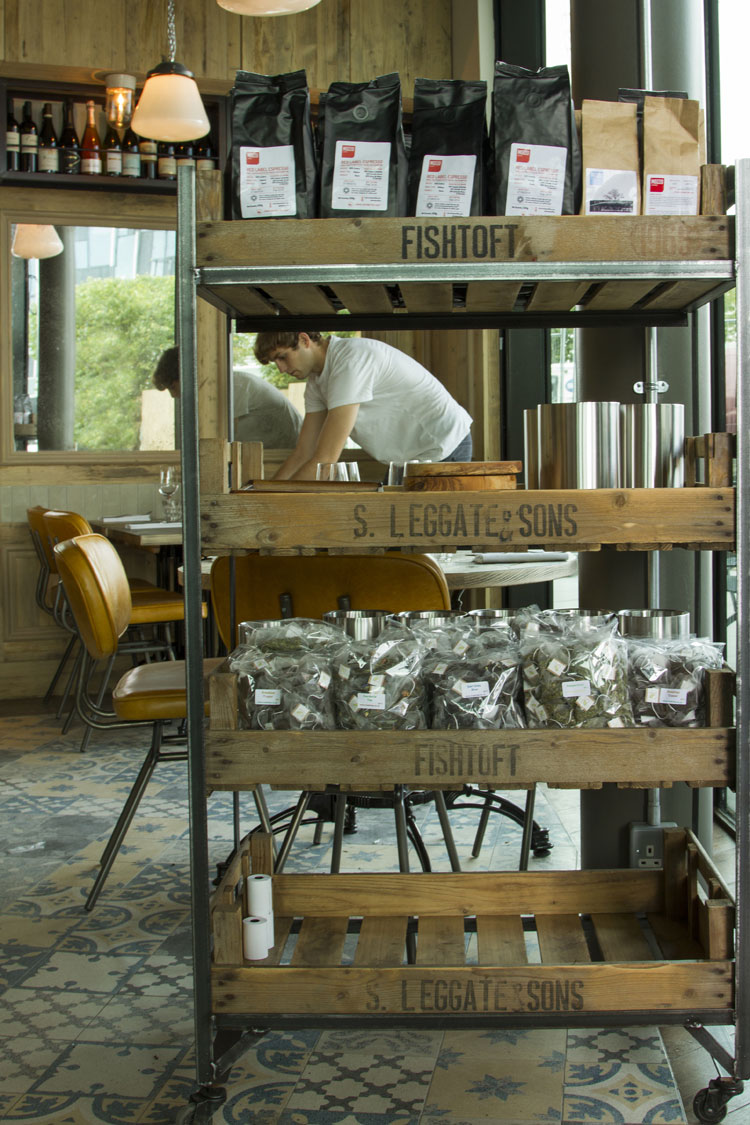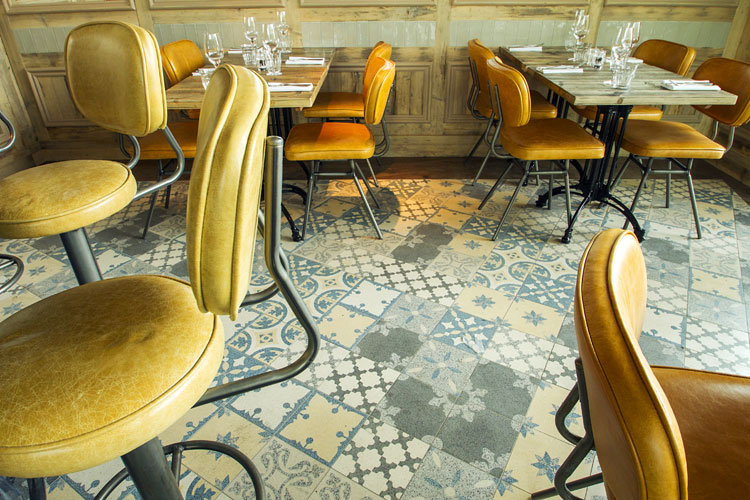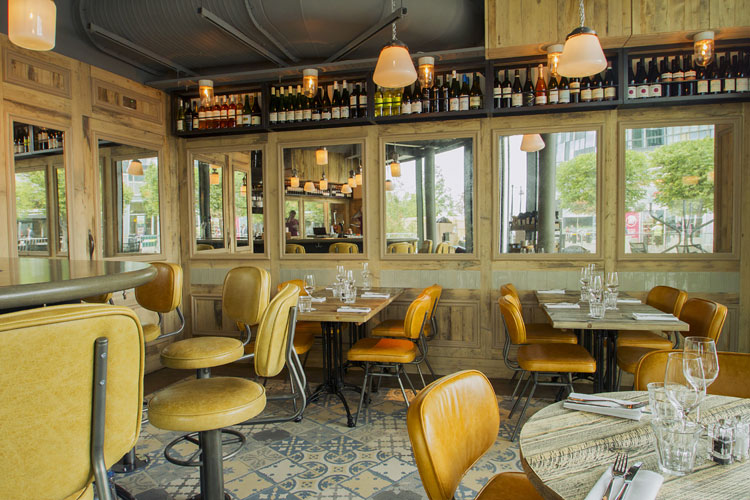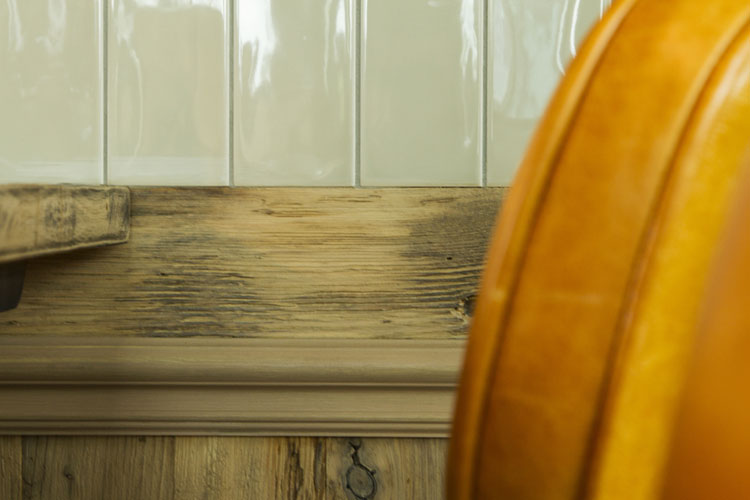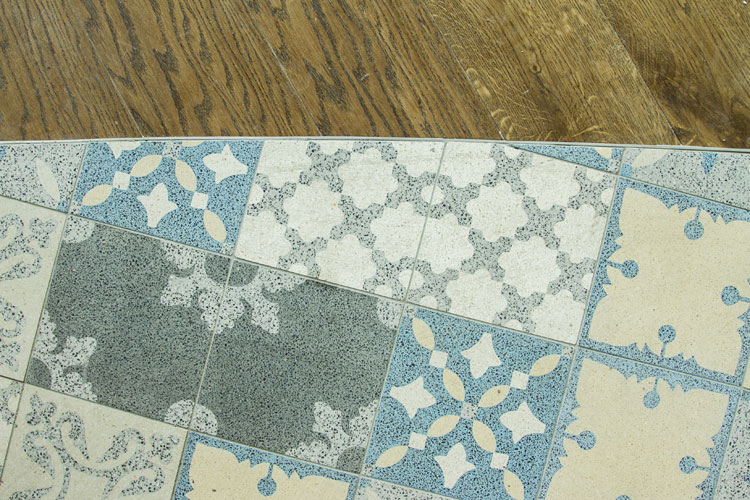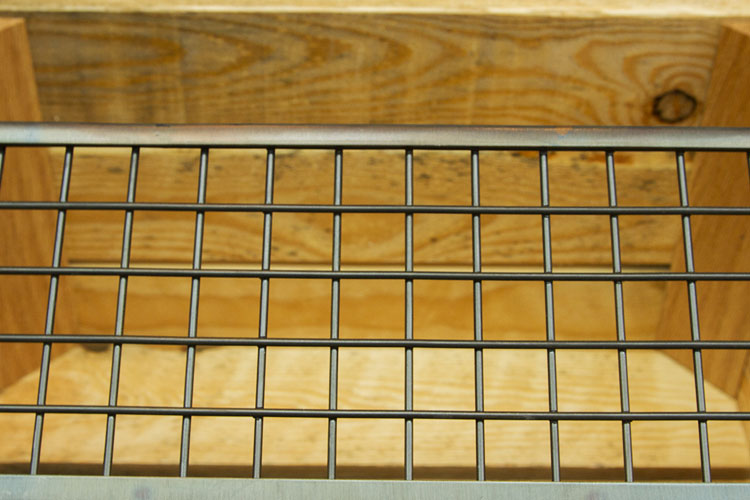 Find more: www.b3designers.co.uk.