HOK has an office in London designed within a strict budget. This is the first UK office to achieve LEED-CI Gold certification.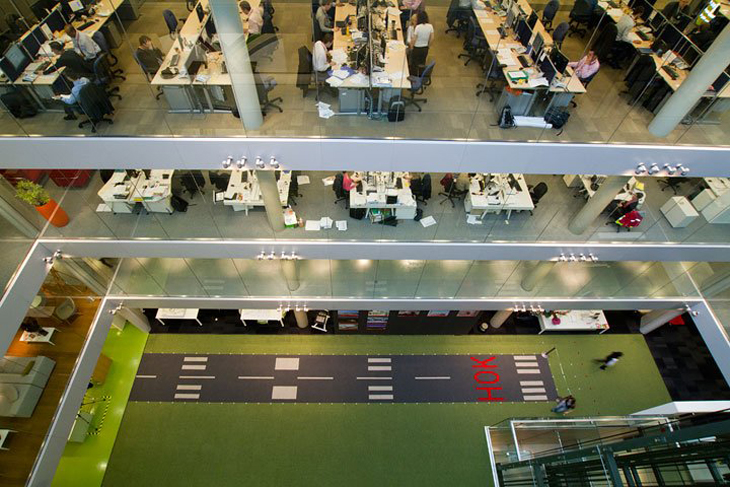 From the Architects:
Designed within a strict budget, this is the first UK office to achieve LEED-CI Gold certification.

The design shows that environmentally conscious design is affordable and achievable in commercial office spaces.
The Qube, a BREEAM-rated building in London's lively Fitzrovia neighborhood, offered a central location with a floor space that served as a "blank canvas" for HOK's new office. The space promotes HOK's collaborative work culture in a highly efficient plan.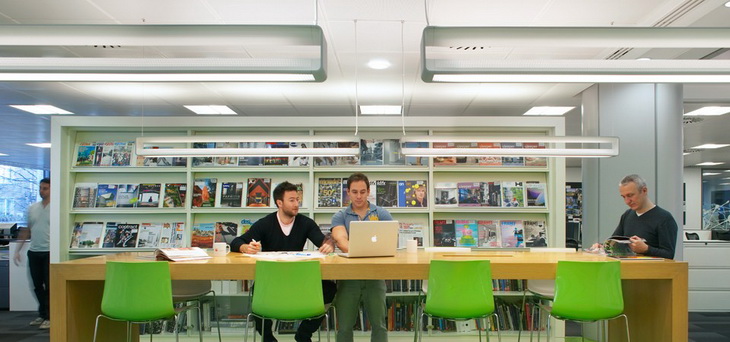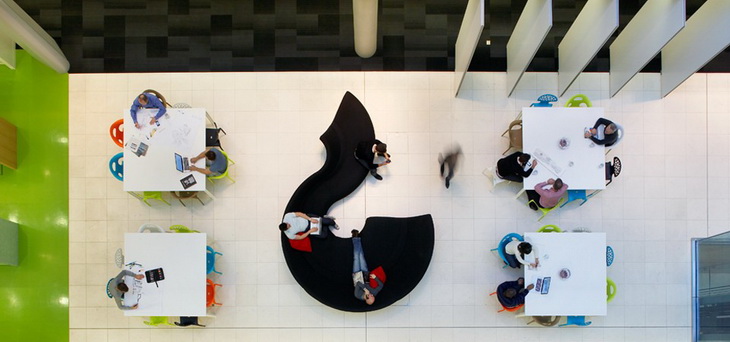 The open offices encourage collaboration while offering visitors insight into the mechanics behind the design process. The dynamic space features many flexible breakout and conference areas. A large atrium at the heart of the office provides an area for informal interaction or larger events.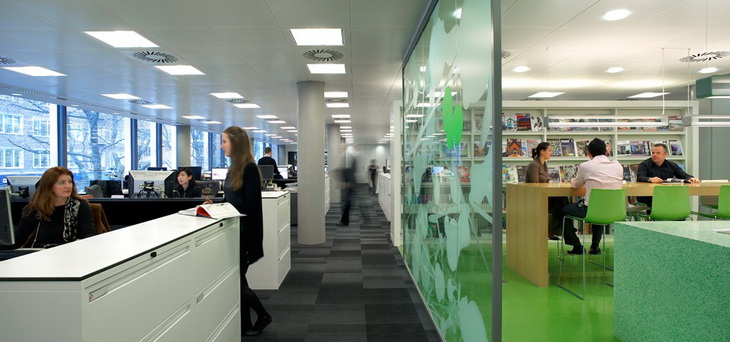 The plentiful windows, which are kept clear of obstructions, provide much-welcomed natural light that reduces energy use and enhances the work environment. Applying color adds lightness and cohesion throughout the space.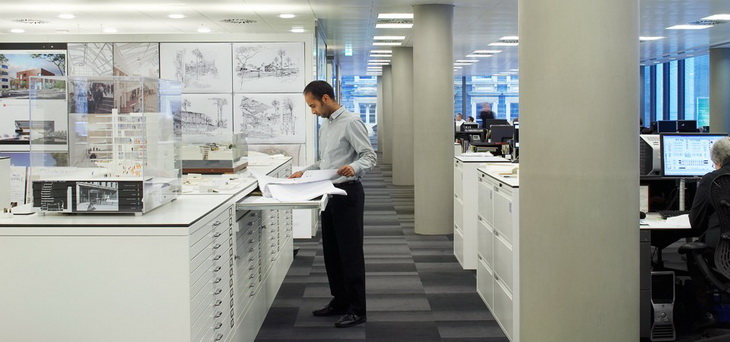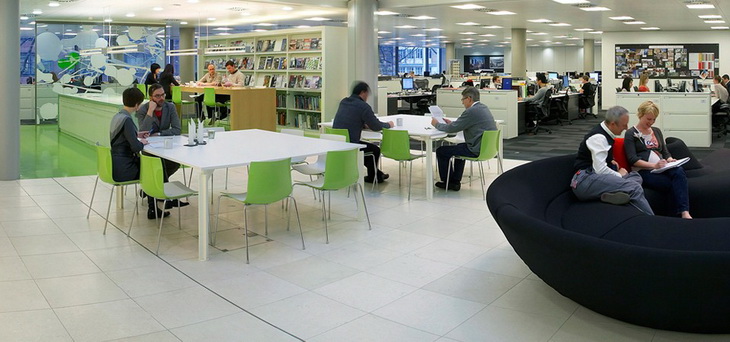 In addition to the focus on daylight, sustainable design strategies include the use of low formaldehyde and low volatile-organic compounds in the finishes, furniture and carpet.
Project: HOK's London Office
Designed by HOK
Size: 20,000 sqf / 1,850 sqm
Location: London, United Kingdom
Website: www.hok.com