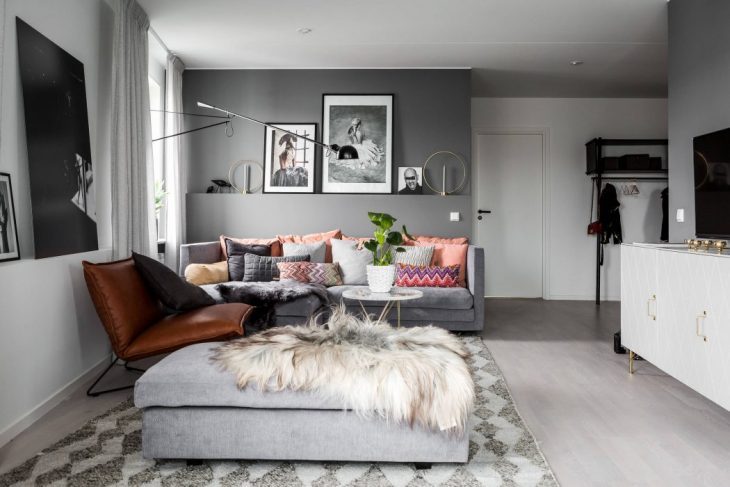 Scandinavia is famed for its flawless interior design and it's time for us to start taking inspiration. Taking note of Scandi Design can help make your home calming and stylish and to be honest, it's relatively simple.
Use Copper for Shine, Paper for subtlety
You have more than likely heard about the copper trend, it's becoming increasingly popular as we seem to have shunned plain and hard metals, instead welcoming back the likes of copper and rose gold, both of which are soft and reflective.
Read more after the jump: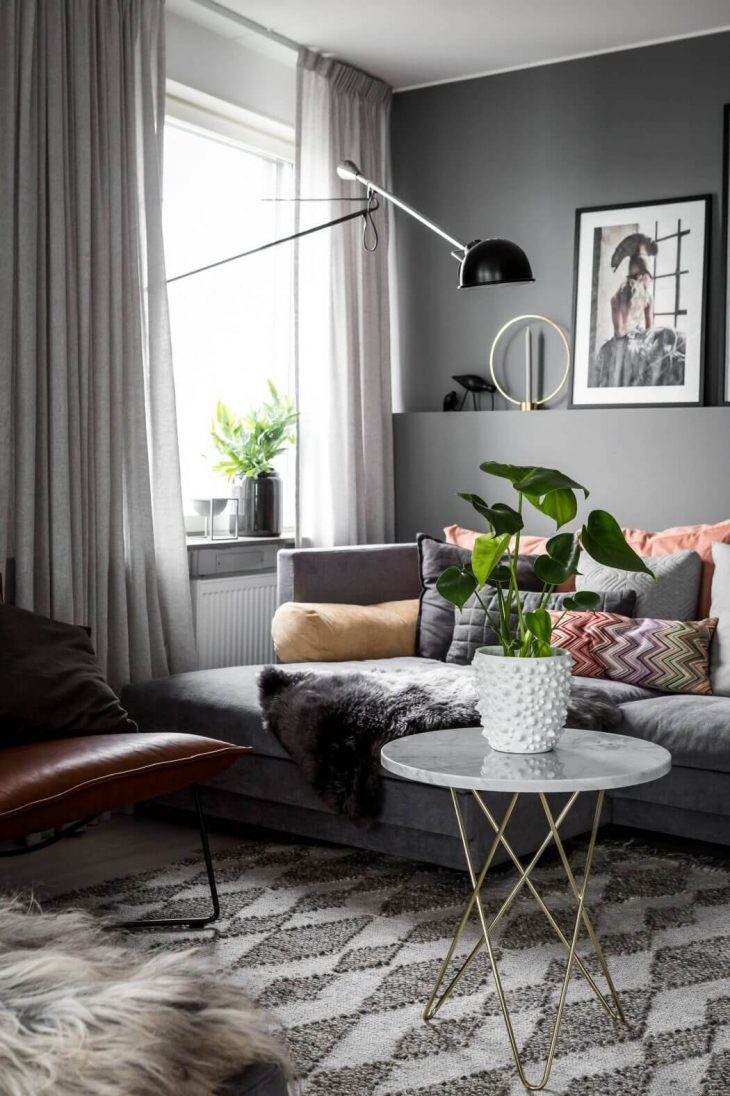 The copper trend seems to have massively taken off, whether its crockery in the kitchen, stationary in the study, or a sideboard in the sitting room, it helps to provide a warm and sophisticated glow that is easy to incorporate into any scheme.
Globular copper lights in Scandinavia are hugely popular and look brilliant, the perfect way to showcase this year's hottest metal in your home.
In terms of other light fittings, if you've been to Ikea lately, you've definitely come across their giant paper lanterns and whilst on first glance, these don't look like anything special, they can act as a great alternative to chandelier and what's better is, they require little to no work in pairing them with existing décor, plus, they couldn't be any easier to install.
If you're met with a high ceiling then you may find it hard to fill in the space in the overhead area, hanging numerous giant white lanterns at different heights is the perfect way to accommodate that space and will also create a whimsical effect.
Use Wood for the natural look
Away from lights and into furniture, leather backed wooden chairs are a huge hit and although they look rustic, they don't look over worn.
Like copper, the rustic style is huge at the minute and places emphasis on rugged, natural beauty and helps to produce a feeling of warmth. These chairs can be perfectly complemented with a sheepskin throw, this will help a room to feel cosy and create that calming feeling that Scandinavian homes seem to ooze.
To accompany your rustic chairs, look to incorporate a feature in the form of a stylish bookcase to draw the eye around the room and add depth. The Wooden Furniture Store has a whole host to choose from, to fit any design.
Continuing, another way Scandinavian homes use wood in their living spaces to is with slatted walls. Admittedly, at first this may seem somewhat unusual but once you see it, you know you must have it.
The slats will make the room feel like you're about to have a day at the spa or embark on a log cabin retreat, they're simple but so effective in this respect.
To go with the wood, it can be hard to choose an accent colour but blue seems to be Scandinavia's favourite. Not only will pops of crisp blue stand out against the wood and counterbalance the rustic charm, it also stands out against black and white and Scandinavia are huge on monochrome.
The mixture of blue and white can add drama and edge to room making it look undeniably stylish. In terms of final touches, cacti go brilliant with the monochrome white, black and grey walls favoured in Scandinavian homes.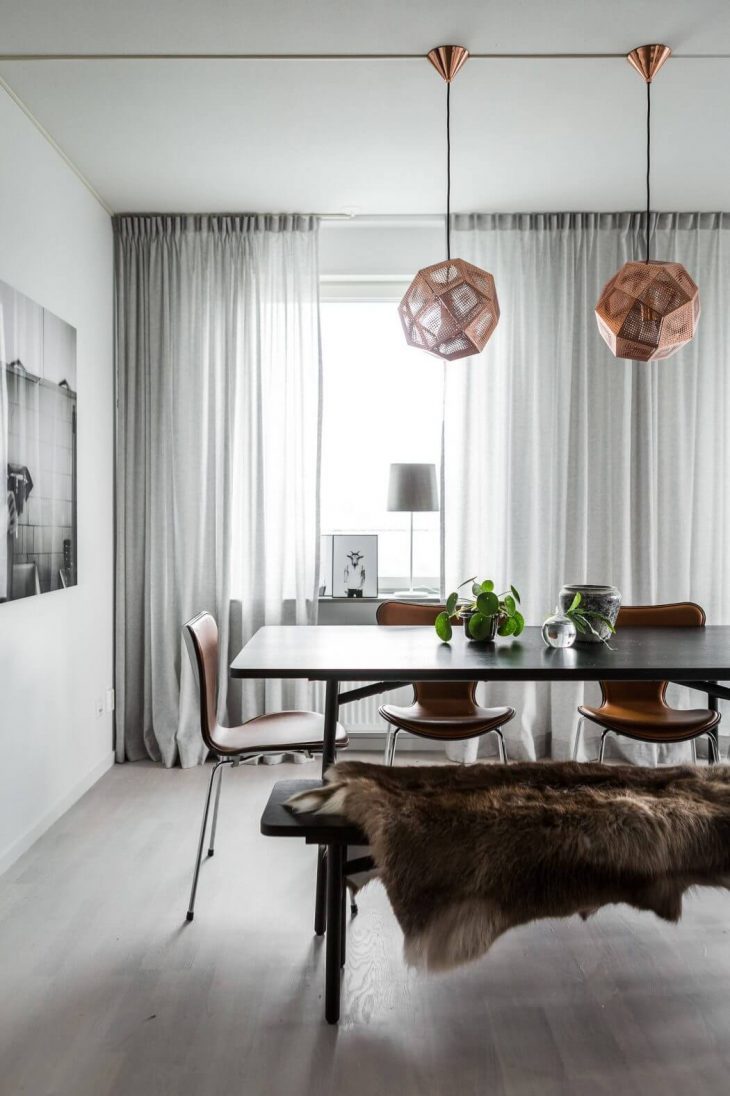 Final Touches
Feathers are a great way to add extra detail and they are adored in Sweden. Whether it's a group of feathers propped in a plant pot, or a feather lampshade, the trend looks fantastic.
In terms of art work, be sure to stick with the monochrome route, whether it's a greyscale sketch or black and white painting.
You can choose to place the pieces in a simple frame boasting a black border, or if you wish to go really authentically Scandinavian, use black tape to stick them to the wall.
This is something completely unique and means it's not permanently so you can change move the artwork as regularly as you like.
Images from Liljeholmen Home by Stylingbolaget