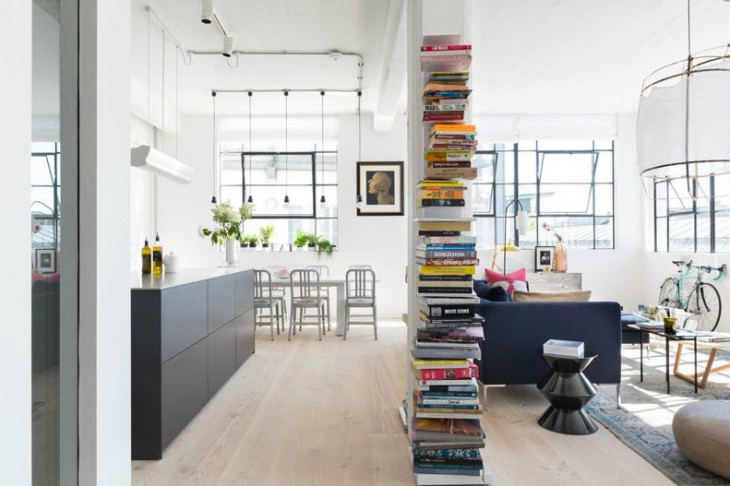 Loft Apartment in United Kingdom was taken into a beautiful living space by UK Based Cloud Studios who transformed this well-lit industrial space into a comfortable living environment. The talented creatives made the best out of its massive windows, as well as the open plan design.
The apartment, which is in a converted industrial space, was completely reconfigured by Cloud to create, two bedrooms and a large open plan living space. The architectural details have an industrial feel. The clean lines and high ceilings were enhanced with a pale Douglas fir wide planked flood and a contemporary kitchen. Within this framework, the brief was to create an individual look which was achieved with an eclectic mix of lighting and furnishing including eighteenth century mirrors, a 1920s dressing table, faded Persian rugs, strong artwork and statement lighting. – from CLOUD Studios
RELATED: Find more Apartments in ARCHISCENE Archive
Have a better look of this cozy two-bedroom living space after the jump:

For more of the architecture studio visit www.cloudstudios.co.uk.