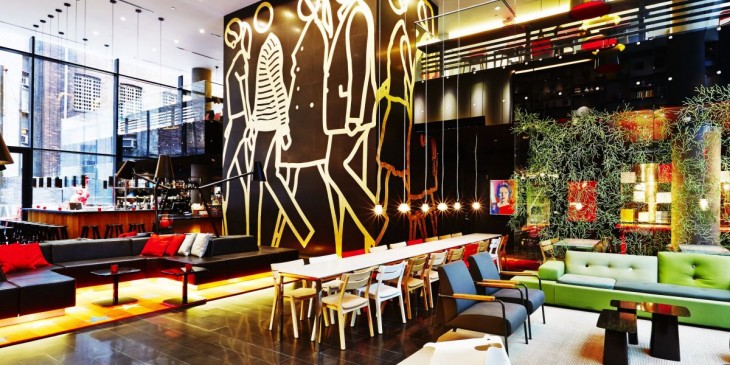 CitizenM in New York has been designed to feel like a home away from home; just a much more stylish version. Created under the concept that the living room and kitchen are the rooms where most people spend their time, the interior design theme is intended to make guests feel right at home even if they are 5,000 miles away. The idea is rather touching. But more importantly, the design is beautifully slick and really does work in making guests feel relaxed. To see more images, visit Citizenm.com.

At Home with CitizenM
The lobby emulates a contemporary living area, with inviting leather sofas, plush cushions and black chrome reading lamps. The shelving units mimic something that could be seen in a typical open plan executive New York apartment in East Tribeca, and the bar stools add an element of a stylish broker's breakfast bar. If you're not at home here, try heading to CanteenM for a very casual "grab and go" dining affair. Simplicity is the key here; in both service and design. But by no means does that mean that the service is lacking; in fact, it's the best you'll find in a long time.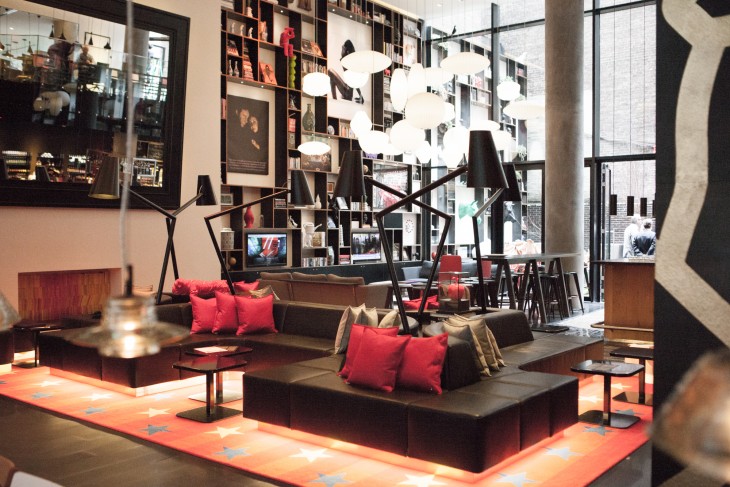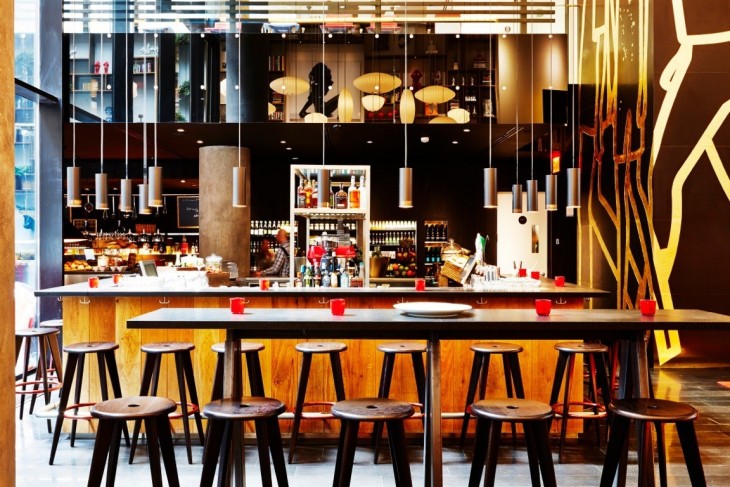 Big Features in a Compact Space
The details added to the communal areas of the hotel will give you a luxury experience without all the airs and graces. But when it comes to your bedroom, be ready to embrace the compact look and feel. Still, even with space being snug, you can still enjoy an all the big features; an extra-large king size bed, a full panoramic (wall to wall) window, a lavish anti-jetlag shower, and a large LED TV (complete with free premium channels). The décor is refreshingly simple with minimalist use of striped maple wood and accents of colour against a white / chrome setting.
RELATED: Find more Hotels in our ARCHISCENE Archive
Together with the guest room's stunning simplicity is a no-frills policy – which means no trouser presses, bellboys and other overrated hotel clichés.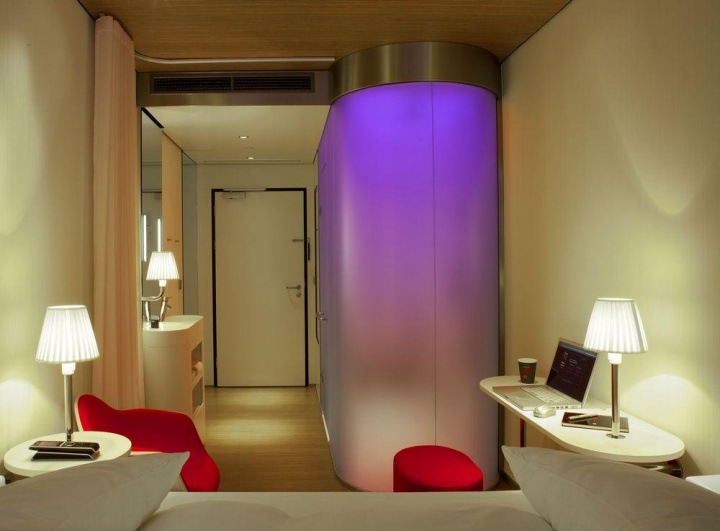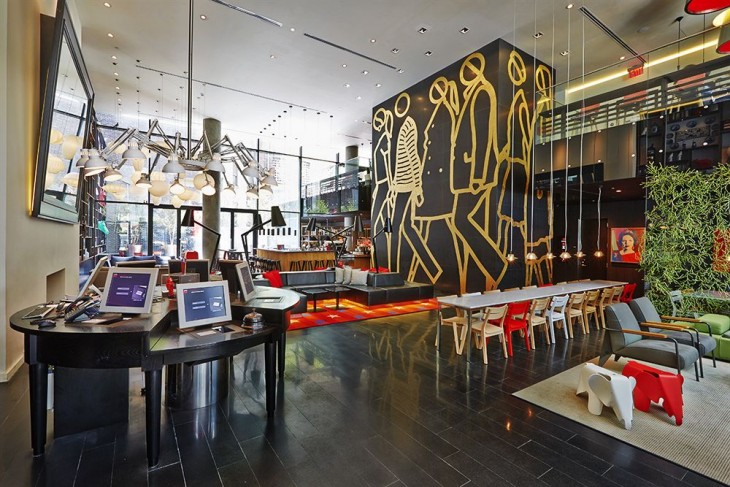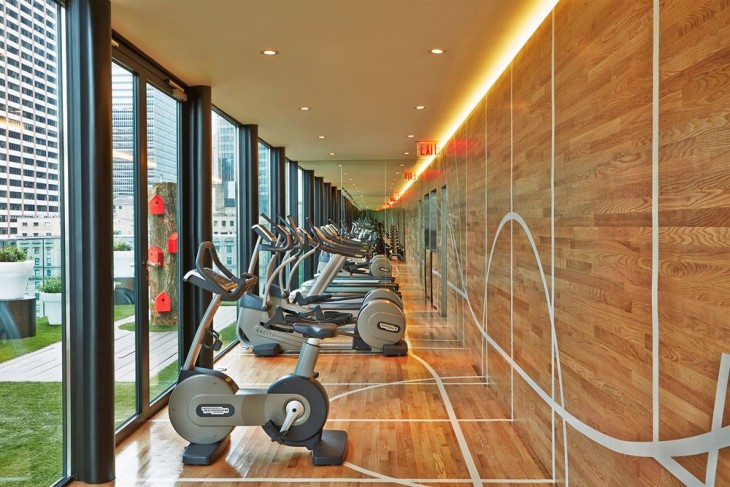 CitizenM New York Cloud Bar
To complete the CitizenM New York experience is a bar designed for city slickers. The panoramic rooftop Cloudbar not only overlooks spectacular Manhattan but it features an eclectic mix of woods, metals, leathers, suedes and faux fur. Despite the assorted mélange of textures, the bar still retains its simple, minimalist feel which resonates with the rest of the CitizenM interior branding.
To read a full review on CitizenM in New York's Times Square, go to Timeout.com.