France
Mojo Sandwiches by CHZON
By |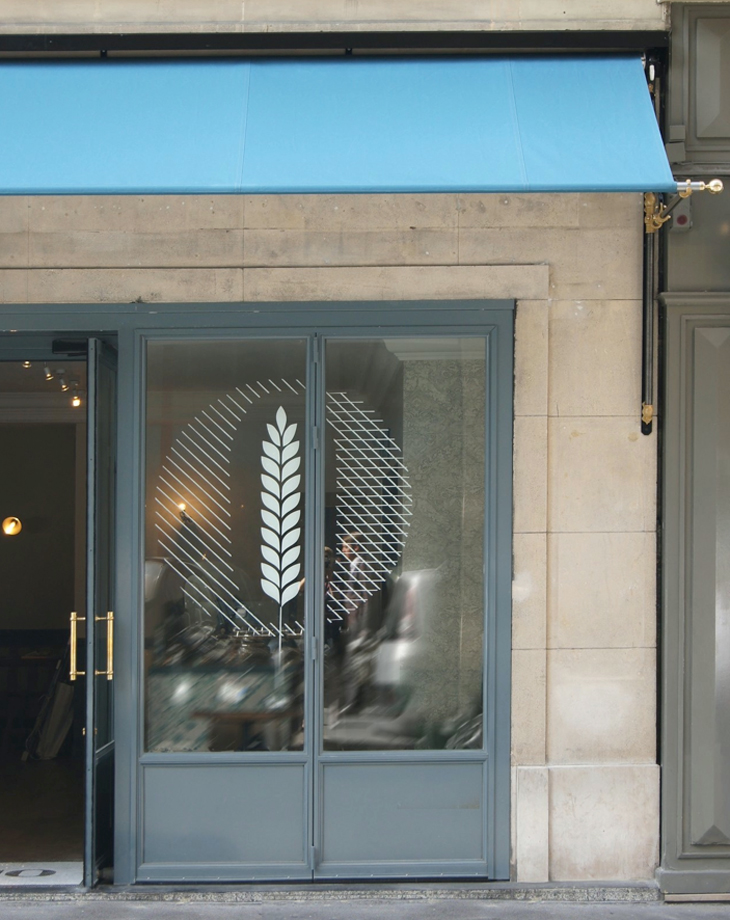 Impressive interior design solution by CHZON studio for Mojo Sandwiches in French city of love, Paris. For more, continue after the jump:
From the Architect:
Mojo is a daily restaurant, serving sandwiches & salads during lunch, with a qualitative approach : receipts were created by a chef … Every ingredient has been selected from small producers & every meal is made on demand.
Then, when night falls, the restaurant turns into a friendly wine bar, where the bread is served toasted, together with a selection of homemade plates.

I didn't conceived the spot as a «take away» but as a place to share & spend some time. All furniture are custom made or vintage… Colors are bright… Brass lights are dimmed …
Leaves are invading the walls…
Project: Mojo Sandwiches
Designed by CHZON
Location: Paris, France
Website: www.chzon.com