OOIIO architecture studio is sharing with us a tour of their new office space in Madrid.
To this end, they undertook the refurbishment of disused spaces located just in front of the Madrid River Park, a large green urban space built after the burial of the M-30, one of Madrid's ring roads. The new OOIIO´s office benefits from this new large linear green area, and the enormous transformations that it is provoking in the former degraded neighbourhoods that grew along the highway, nowadays neighbourhoods with life quality, in front of park and finally cohesive with the Rest of the city. In the basement of a rationalist building from the middle of the 20th century, the architects of OOIIO were able to get a cheerful, fresh, bright and pleasant office to work. Where previously there was little more than dirt and abandoned spaces for years, now they can enjoy a comfortable and spacious studio, connected with parks on both sides that communicates them with the rest of the city, so that makes easy to get to the office cycling, walking, skating. – from OOIIO Architects
Discover more of the space after the jump: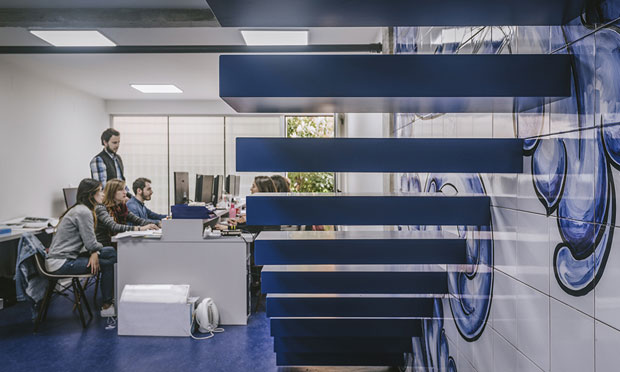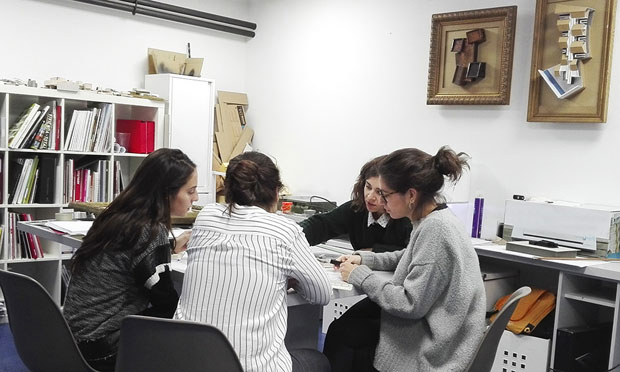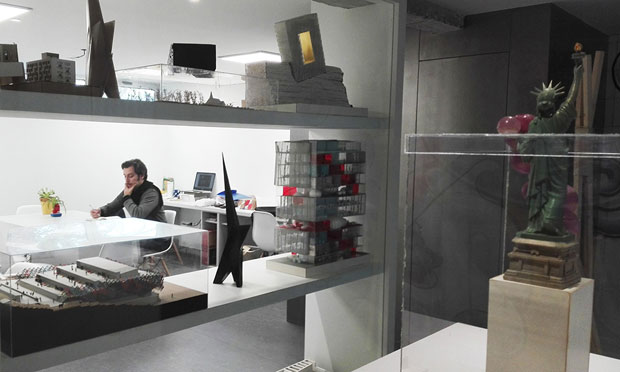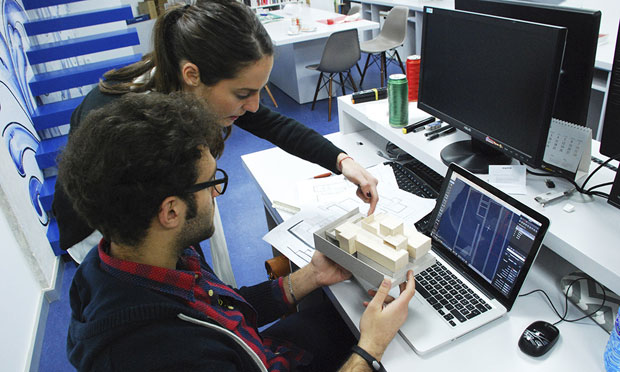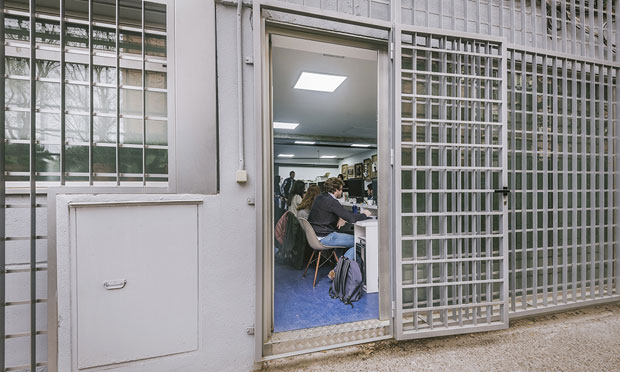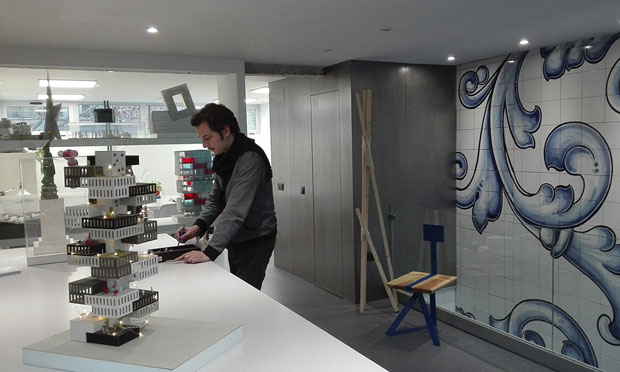 For more visit www.ooiio.com.