Playster is a young and fast-growing company that provides a global subscription-based entertainment service, with offices in New York and Los Angeles. ACDF Architecture was commissioned to design its headquarters on Peel Street in downtown Montreal.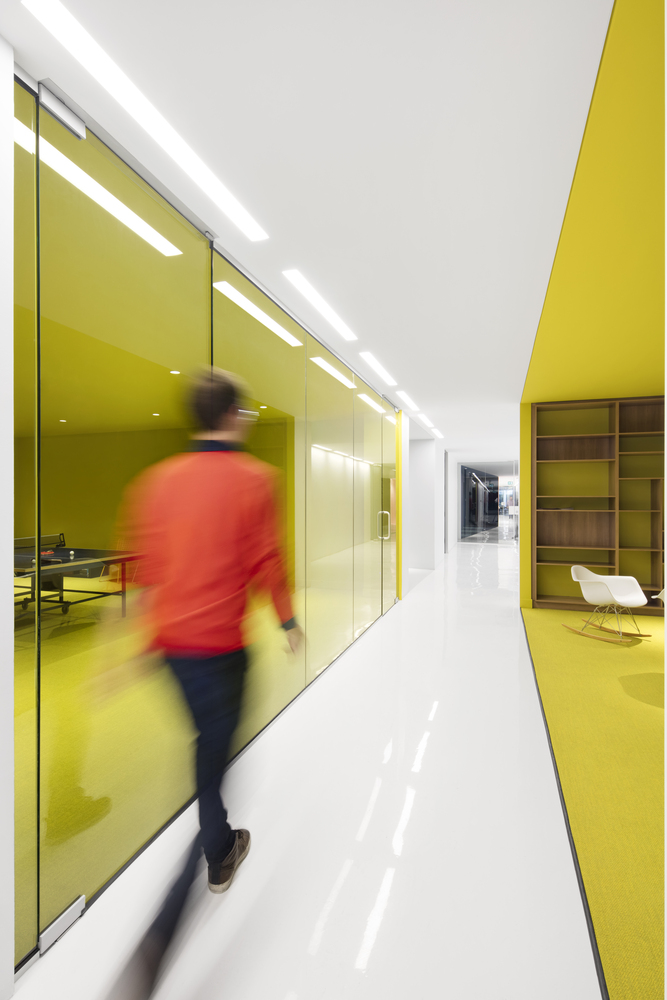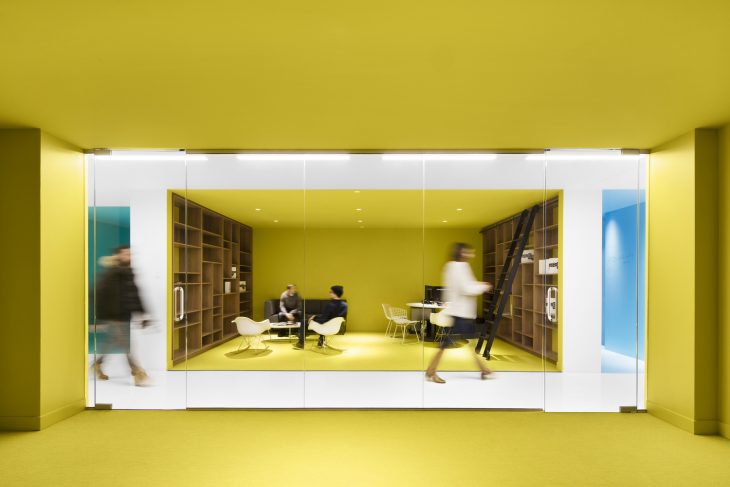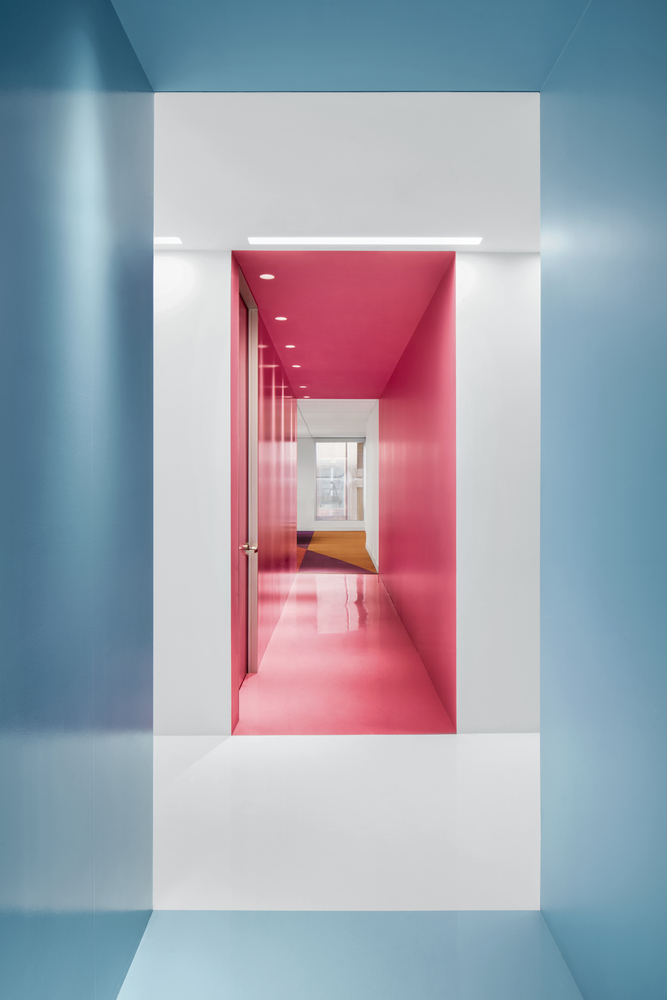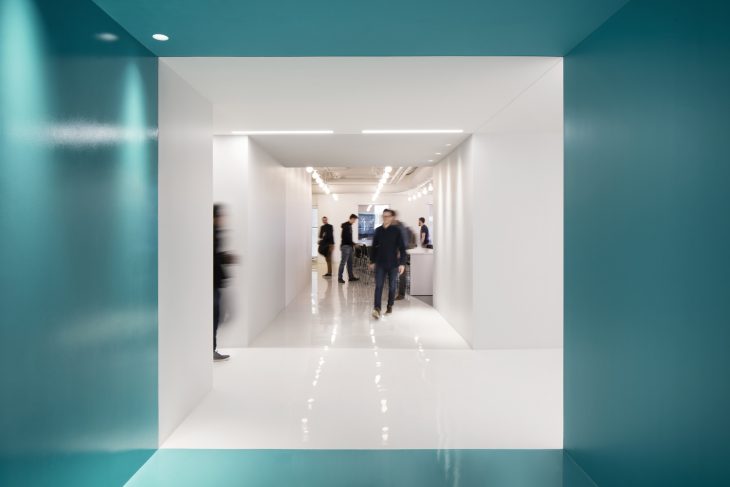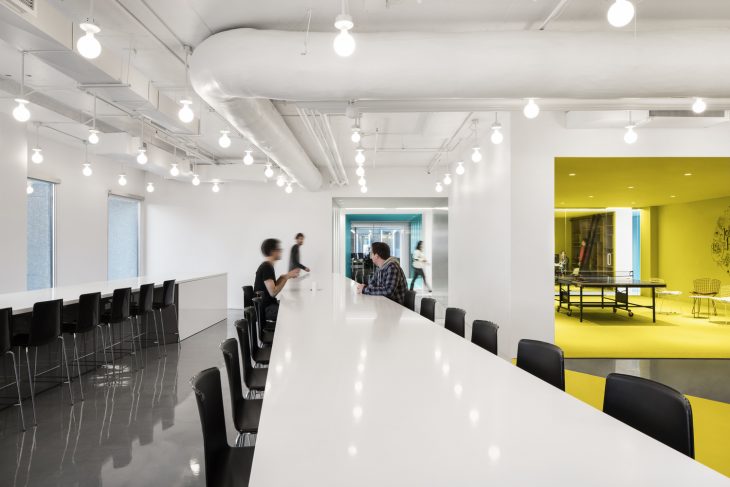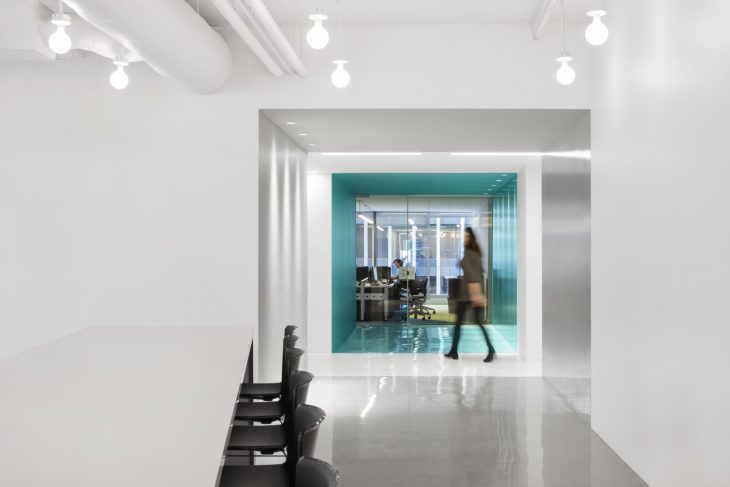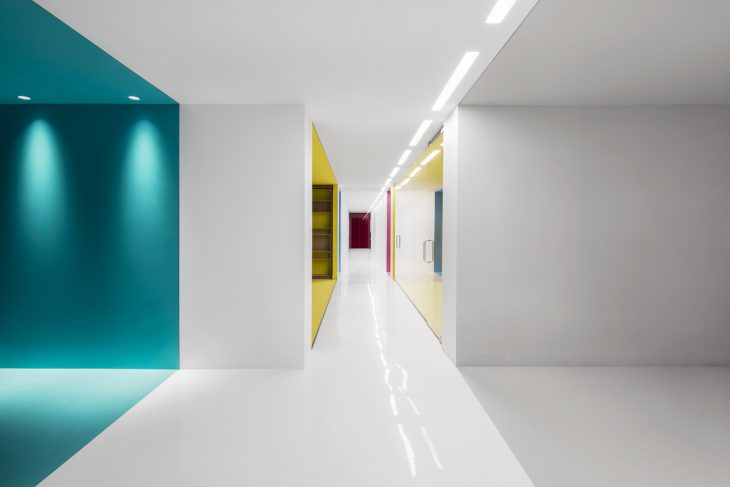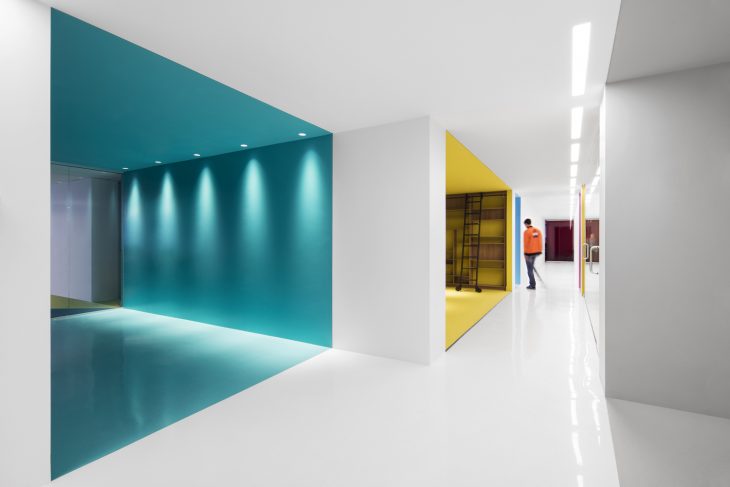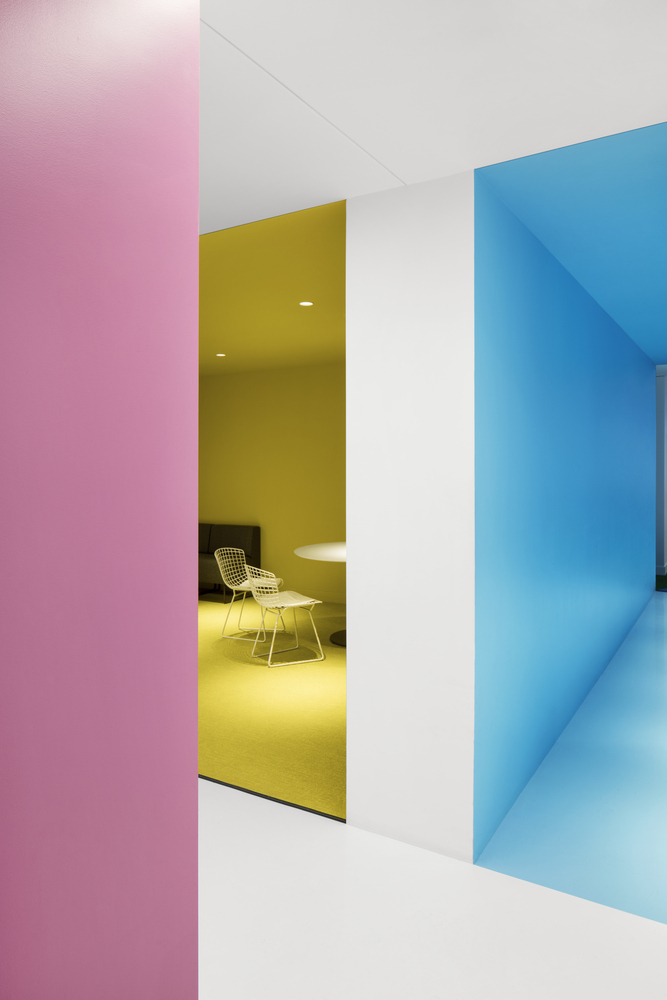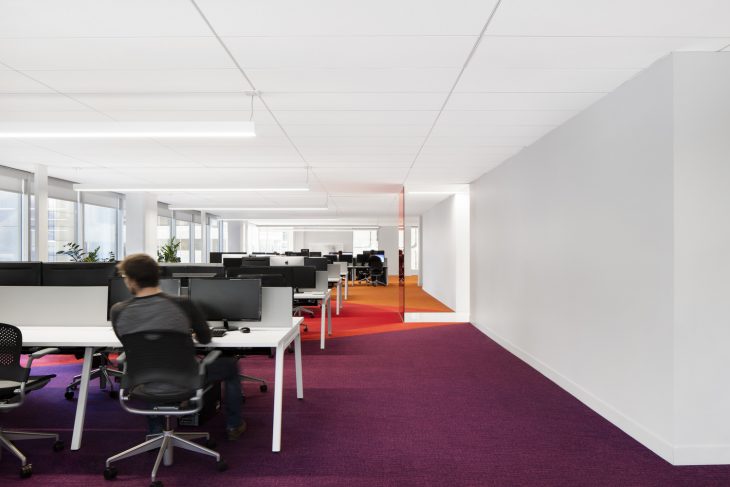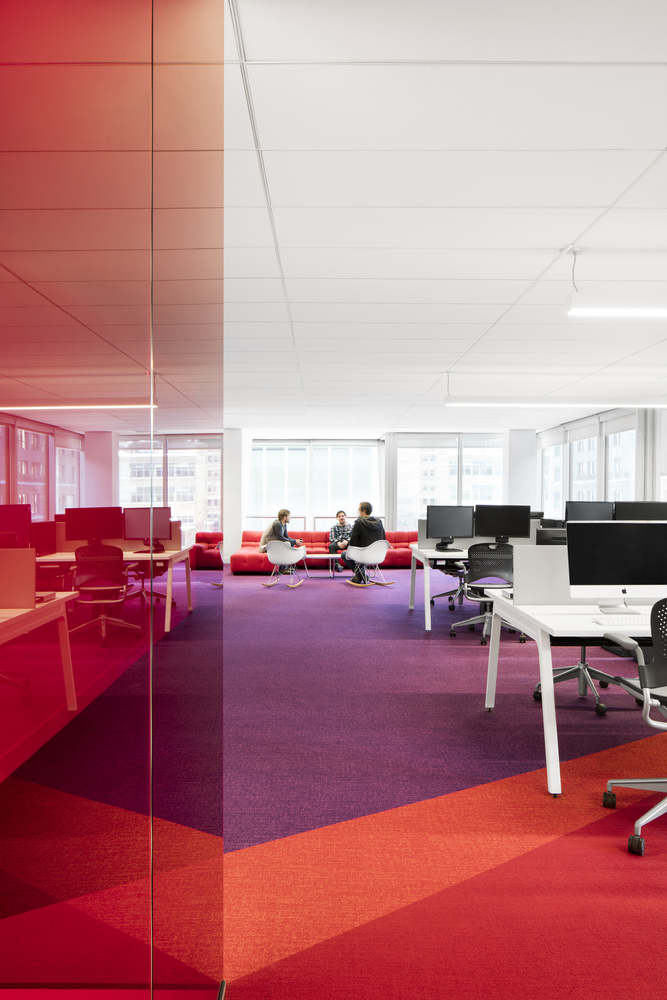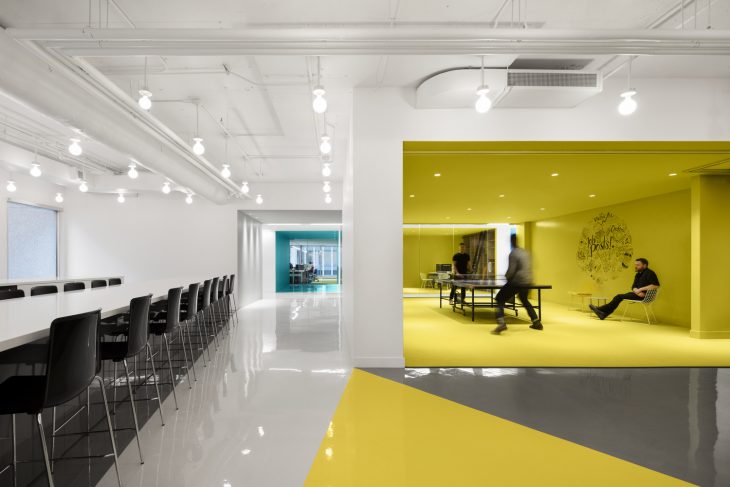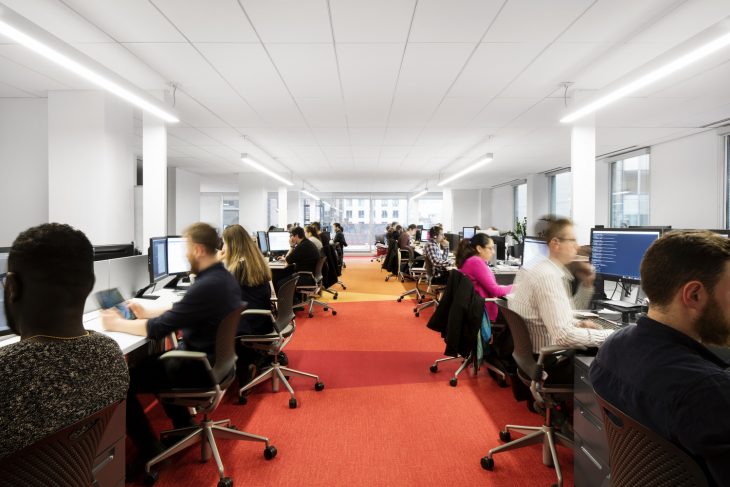 Making the most out of the original setting – a 1980s-built office tower – the architects used the existing walls to create a variety of vibrant private spaces, thus saving resources and money. To give their clients an environment suited to the company's high energy and creativity, the architects developed a contemporary, open concept design highlighted by a clever play of bright colors and white surfaces.
The architects proposed an exciting chromatic pattern that reinvents the 18,000-square-foot space. Reminiscent of the company's logo, blocks of color saturate the walls and carpets to create a strong visual impact and demarcate different zones in a fluid progression.The colors encourage team gatherings in the open space and stimulate a sense of belonging among the employees as each team has its own color. ACDF's flexible, open-plan workspace design adapts to small-group work sessions as well as a large collaborative and creative atmosphere.
A white corridor balances the strong identity of the colorful areas. It acts as a spine, connecting meeting rooms and links the bright sections to one another, and functions as a place of respite from the lively vibe of the offices. White vinyl panels in the corridor define several breakout areas where employees can have a chat and rest from their busy schedules. Playster now enjoys flexible and stimulating offices, where creative work emerges from fruitful social interactions.
Photography by Adrien Williams
Visit ACDF Architecture