Mercado Del Rio is located in the place where there used to be an old cellar of 2,071 m2. Between the Autopista del Río and the avenue Los Industriales, in front of the Bancolombia Building. With the two fronts of these buildings is formed the new terminal park.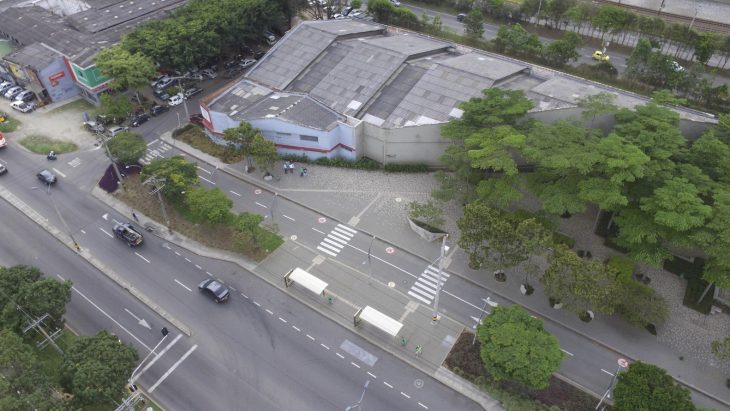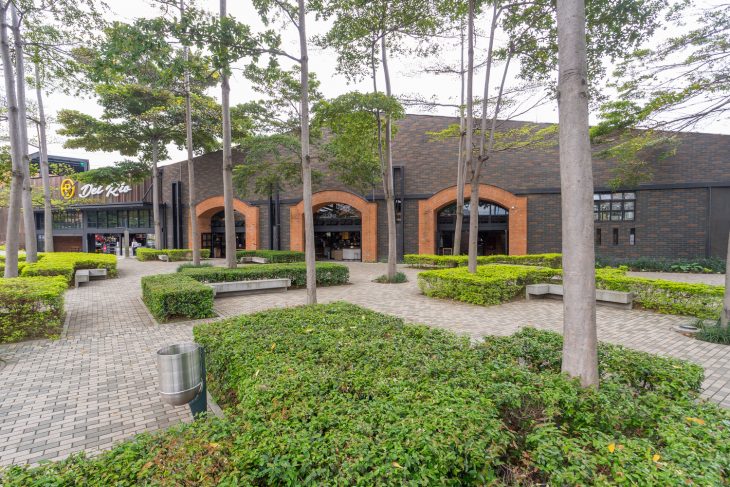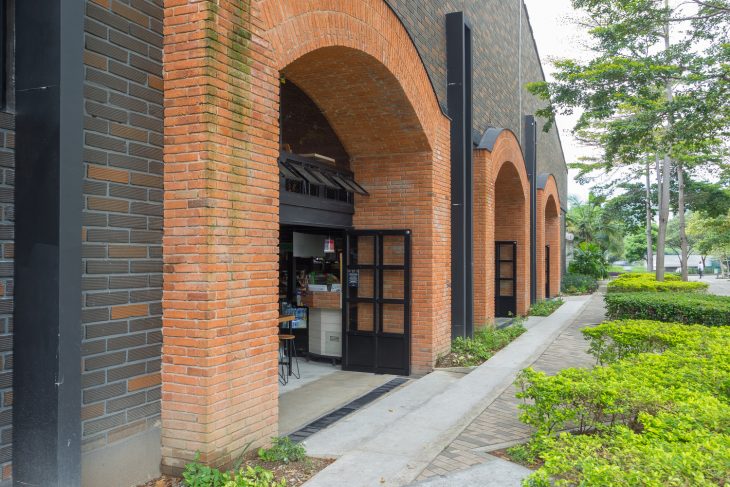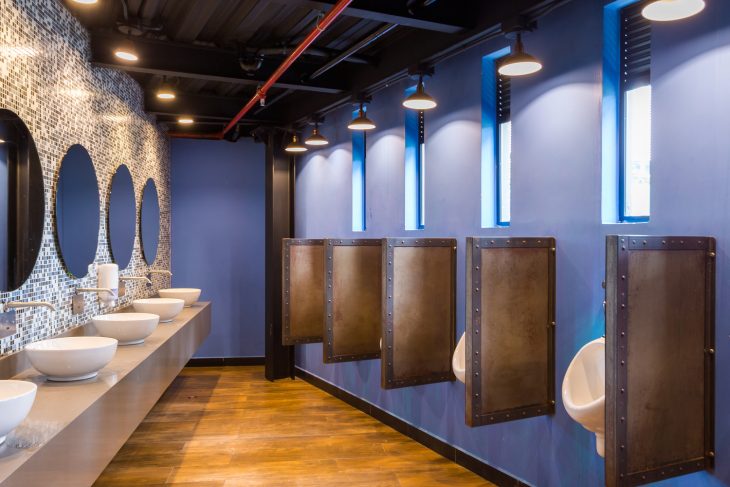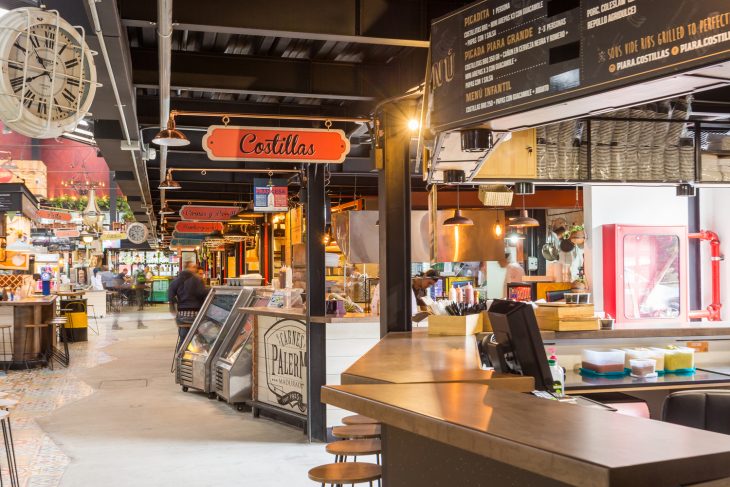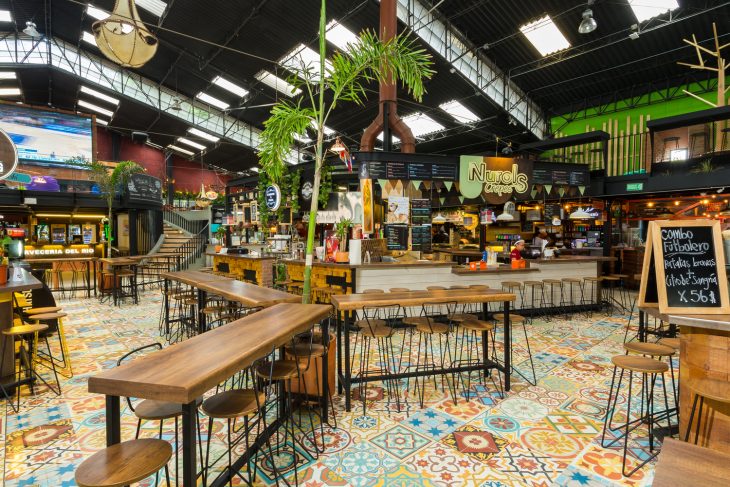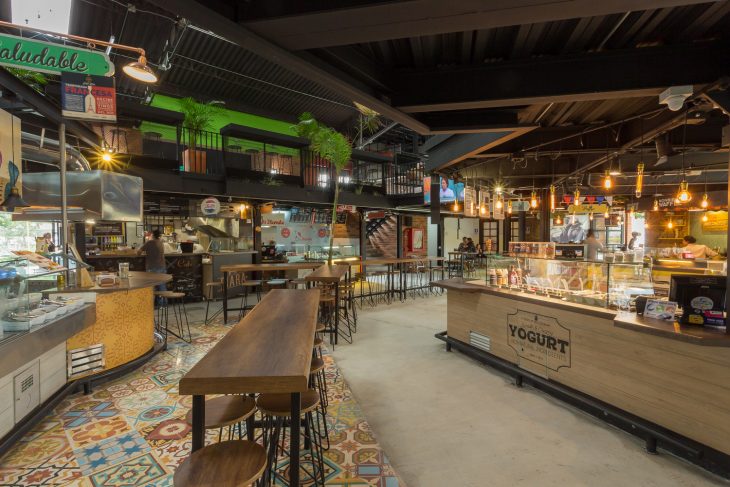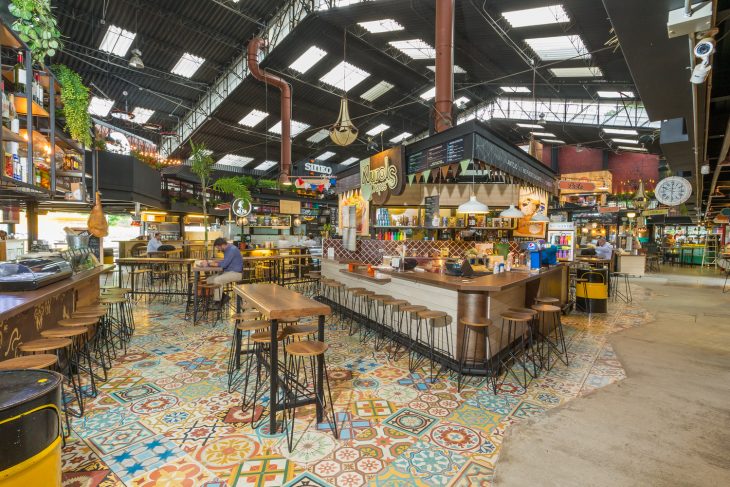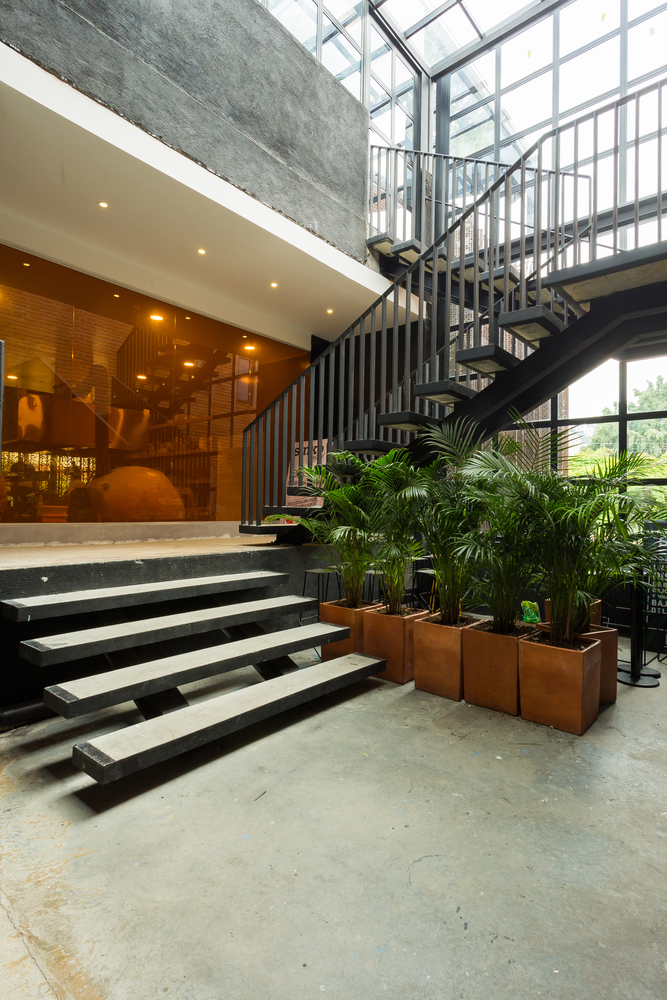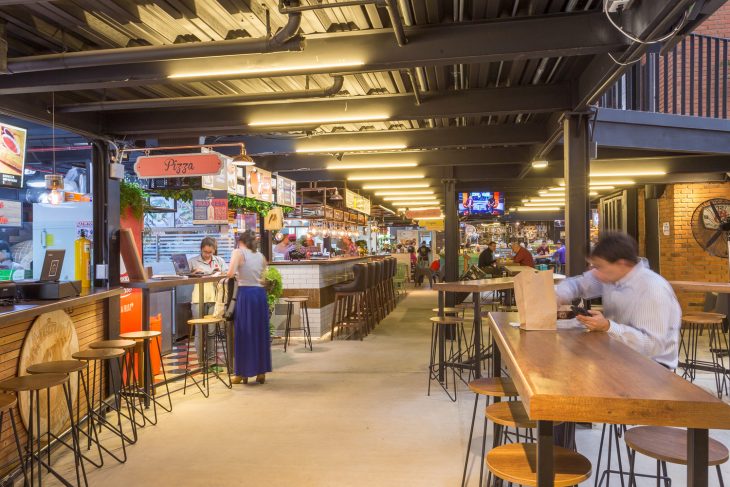 The triangular shape of the old cellar is due to the fact that the railroad lines used to transport coal from the municipality of Amagá passed tangentially to it, and at this point, they crossed the Medellín river towards the western side.
Recycling is built taking into account its historical origin of the railways and takes as an architectural reference the old train stations.
The facades of enclosure of the building are made of exposed brick, these are recycled and added to a new solid brick to create the access arches and tower that form the corner and the highest and most outstanding genres of the Clock) , which is complemented with perforated iron metal sheets and rust-type die, along with the exposed metal structure that reinforce the industrial air of Antigua desired train station.
For the new use is taken as an example the renewal of European markets that have been transformed into gastronomic centers, where the environment that is generated is a site for the collector, the tomato is a good wine and spends leisure time in a way Informal and uncomplicated, with a wide variety and gastronomic options.
In the first level is implemented a geometry in the central places based on diagonals, triangles, and diamonds that gives the place a visual dynamism that avoids the possible monotony that could occur in a single space.
In this first level are the smaller premises as traditional stalls of the markets, where they sell varied food such as ceviches, Spanish tapas, crepes, mixed rice, gourmet burgers, paellas, hams, cheeses, desserts, and so on; Along with the Enoteca, brewery, and coffee.
In the common spaces along the route and between the places there are bar tables to share among all the premises, allowing spontaneous groups of family and friends to participate in any place regardless of where they bought their food or drinks.
This series of small food distribution places the form that genres a circuit in order to invite customers to tour each of the small spaces and enjoying an experience of meals, snacks and liqueurs; Two large staircases that open in the clock tower invite you to access the second floor where some larger restaurants with their own tables are located and are destined to an area of rest puffs to enjoy an unprepared and spontaneous way of a good rest.
Photography by Julian Restrepo