Whether you are looking to move into your first property, such as a house or apartment, or perhaps you are looking to give your current home a much-needed makeover, there are now a few key changes that you can make as a homeowner to ensure that you take on a greener mindset. If you are looking to make a few changes to your home design, or even if you want your family to learn how to be greener around the home, then worry not! The transformation need not be as complex as you might first think. In fact, there are now a variety of products that still ooze style and charm, but also add a touch of luxury and elegance around your property, to ensure that you get the best of greener living while still enjoying your surroundings.
Firstly, before embarking on any big home makeover, it is vital that you draw up a budget or plans if you are looking to enlarge your property or build an extension. Any plans that could impact your neighbors or the surrounding area will need to be assessed and approved before you can go ahead, or you risk getting involved in costly legal battles and disputes. You should also be realistic in terms of how much you are willing to spend on your eco-home makeover. Remember that although second-hand furniture and quirky accessories can be picked up for a very affordable price at your local thrift store when it comes to painting and sourcing building materials, then this can be a bit more costly. It is also advisable to come up with a rough timeline for your renovation plans too so that you can keep control of your project and make sure that you reach your goal to have a beautiful new green living space by the summer.
Read more after the jump: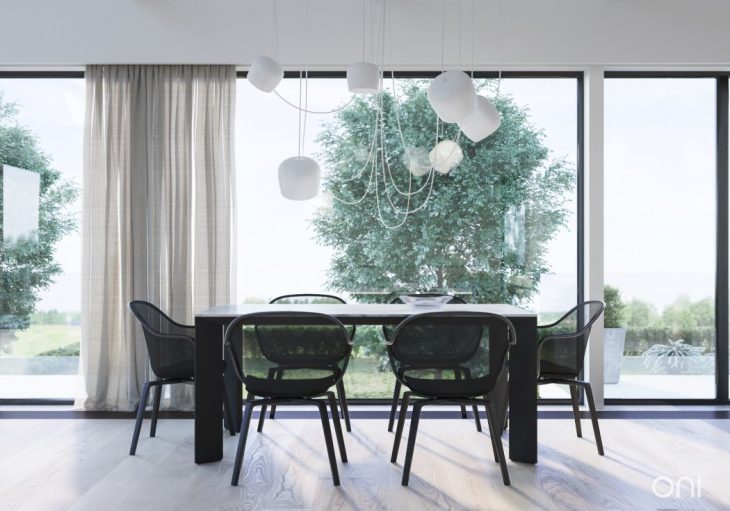 Get Crafty
The beauty of being inspired by nature and the great outdoors is that you need not spend a fortune when it comes to injecting a new lease of life into your home. You can make the most of the seasons and bring the outside in, by using clippings and seasonal shrubs around your home, not only do these look great, but they also boost your oxygen levels too! When it comes to furniture, then it is time to embrace the vintage and pre-loved trend. Try visiting local dollar stores, flea markets and even garage yard sales where you may be able to pick up a few bargains that only need sanding down or a quick repaint. From scrap paper to wood cuttings, if you are crafty and creative, then you may even feel inspired to create your own lampshades, side tables or even larger items. Be sure that you check any materials you are keen to work with have been properly treated for use in your home. If you have small children, then avoid designs that have sharp edges, as this could cause accidents. Get crafty and enjoy using what you have around you.
Think and Act Green
If you are looking to live and act greener and be more aware of your impact on the local environment, then you are going to need to review just how you act when it comes to taking care of recycling, and your use of energy at home also. If you do not currently separate out your plastics and glass from your trash, then begin by sorting these products out and taking them to be recycled. You will be surprised at just how much space you free up once you have undertaken this step, and you may even produce less waste over time. Any food waste scraps from fruit and vegetables and even coffee gourds can be used on your home compost heap, providing you with a fertilizer that is ideal for use on your home-grown vegetables and produces. Consider just how much energy and power you use when you are home, and try to make small changes such as turning the TV or appliances off rather than leaving them on standby, or even turning the lights off when you leave a room. You can also make key changes by reducing the number of chemicals that you clean your property with, producing your own cleaning materials such as vinegar for cleaning glass. By making a few key changes you will save not only money, but you will also be living a much greener and more sustainable lifestyle in the long term.
Property and designs
If you are looking to move home and want to choose an environment that not only supports your greener lifestyle but also has been designed to complement and enhance the local surroundings, then you are in luck. Increasing developers across the US are starting to design and build stunning new homes that are more in line with an eco-conscious mentality; you can find more info here. If you are keen to move into a property that is in support of your new lifestyle choice, then you will be spoilt and amazed by the sheer variety of locations and developments available to you across the US. So, take your time when property hunting to be sure that you can find your dream green home.
If you are looking to live greener and adopt a more eco-friendly lifestyle, then there a few ways that you can change your home décor and lifestyle to help you make a positive impact on the environment. Choose second-hand furniture to add a new lease of life into your property, and do not forget to add seasonal plants to bring the outside in. You can make a few changes at home also, such as recycling and produce your own compost, or even turning lights off when you leave a room. Finally, if you are looking to move home, then take your time and explore which options and alternatives are open to you. Luckily, it is easier than you might first have thought to become much greener and adopt a way of living that will benefit your bank balance and the planet at the same time.
Images – Two-Story House by ONI Architects