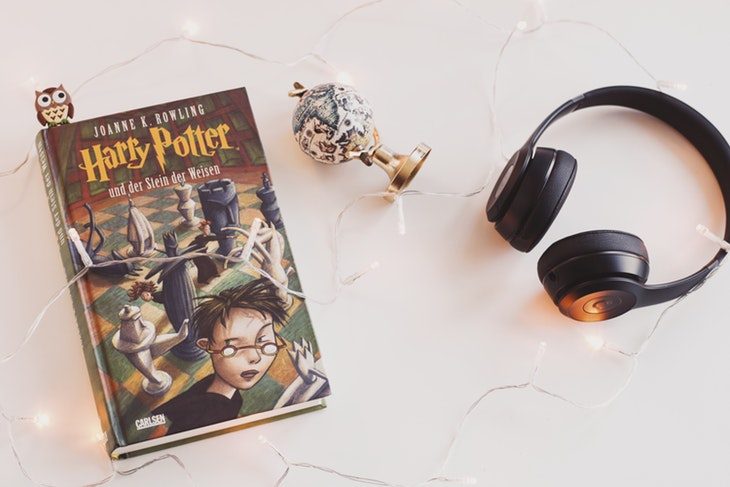 No matter your age, you will have fallen in love with the wizarding world of Harry Potter at some point. Despite first being released in 1997, children still adore how the books allow them to immerse themselves in a completely unique world full of magic and mystery. Once they've entered this world, however, the standard muggle bedroom simply won't do. Give the Potterhead in your life a bedroom fit for a wizard with these amazing Harry Potter decor ideas.
One of the easiest ways of transforming your child's bedroom is to implement a Harry Potter themed colour scheme. This sounds much harder than it really is, mainly because the Hogwarts houses already have set colours. Find out which house your child relates to before getting started – are they brave like a Gryffindor or seriously smart like Ravenclaw? Gryffindor's will have a red and gold theme, Hufflepuff's is yellow and black, Ravenclaw is navy and beige whereas Slytherin is green and silver.
Read more after the jump: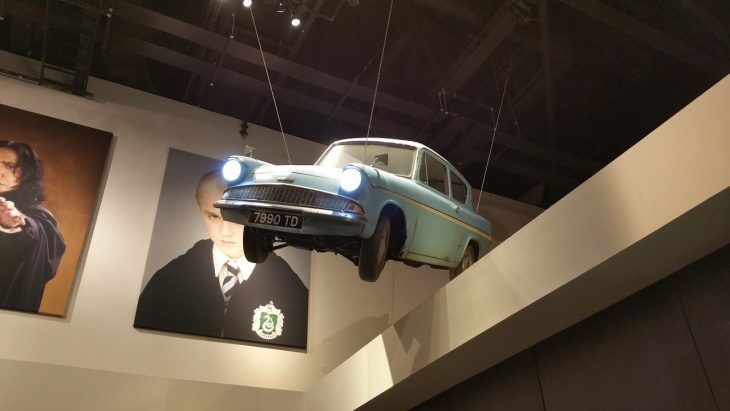 Once your child has chosen their Hogwarts house, you can get the ball rolling. Start with high-quality neutral furniture, such as a bed from Divan Beds Centre, so you can reuse it if your child wants to change the theme in the future. Instead of going for coloured furniture, choose soft furnishings in the chosen house theme, including blankets, curtains and cushions. This is one of the easiest ways of incorporating the Harry Potter theme as well as showing off your kids' personality through the house they pick.
Getting merchandise is an excellent way of clearly incorporating the theme, but it can be expensive to buy the official brand. Don't fret though, there's plenty of alternatives out there that are of great quality but don't have the high price tag. Look out for handmade pieces on websites such as Etsy or Depop for truly unique decor that you won't find anywhere, such as personalised art, Marauders Map bedding and adorable wand stands.
You'll usually be able to request customised pieces when buying from independent artists, so why not make your little one the start of the wizarding world? Check if they do requests or look specifically for customised pieces to do so. A Hogwarts acceptance letter addressed to your child, for example, will take pride of place on their bedside table or bulletin board.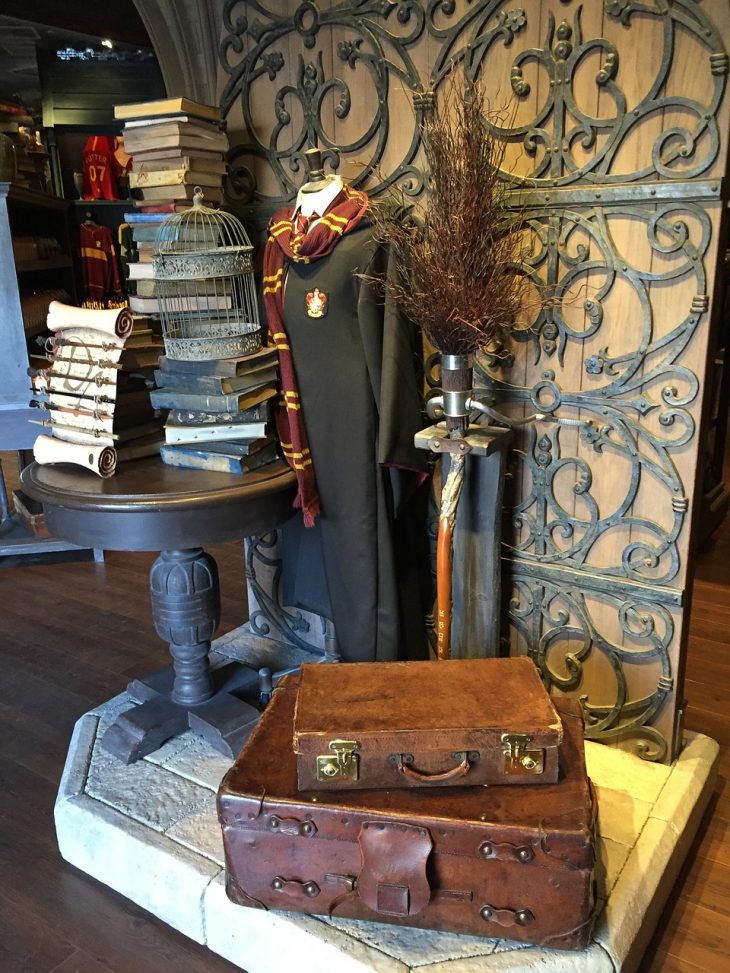 If you're the creative sort, why not get stuck into some DIY? Jazzing up your little one's bedroom can be a fun activity for both of you to get involved in. Adorable and easy to make, Totally the Bomb has collated a list of 30 amazing Harry Potter crafts that your child will love. Better yet, they're an affordable and personable alternative to expensive high street creations. Try your hand at creating some of the book's most iconic pieces, such as the Great Hall's floating candles, a Platform 9 ¾ sign and sparkling potions bottles.
You could go so far as to paint a Harry Potter themed feature wall if you want to go all out. This doesn't have to mean painting a huge portrait of the famous trio – although this would be amazing – but rather the logo or some of the most iconic parts of the film. This could be a simple starry sky, recognisable references or a simplified version of your child's favourite parts of the film if you're very artistic.