When your child is first born, their nursery or bedroom is something that many parents take great pride in designing – placing emphasis on making it cute, sweet, relaxing, and comforting. However, as your child grows and starts to develop their own unique personality and interests, they will not only grow out of their original furniture but also that original nursery décor and design. To help you wade through the design waters, we'll take a look at the key essentials you'll want to keep in mind when designing a room for an eight-year-old boy or girl that will be much more age appropriate and special for them.
Read more after the jump: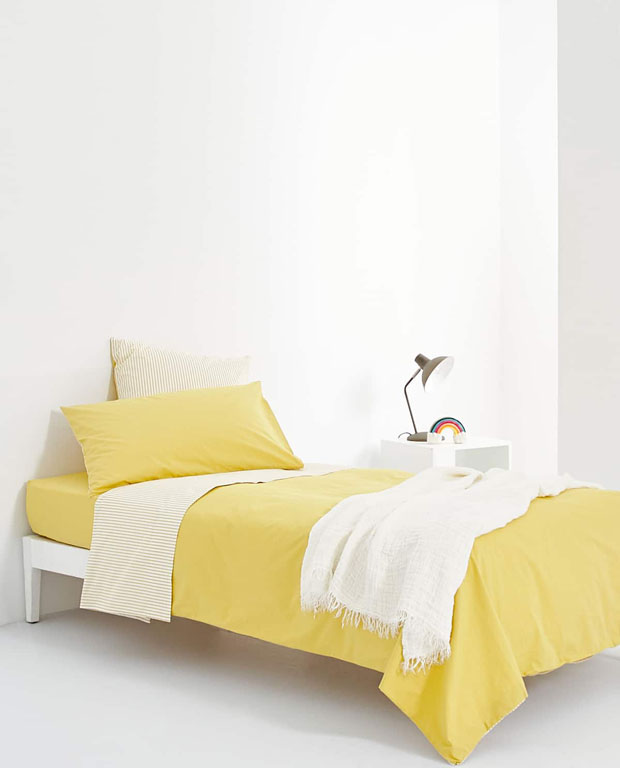 Let the Light Fixture Act as a Focal Point
You've heard of picking a focal point in a room, and a great place to put this emphasis is on the light fixture. What better way to set the tone and design in the room than with a fabulous and unique light fixture? Children ceiling lights have improved over the past couple of decades, and there is absolutely no reason they have to settle for something basic and boring. There are a variety of children's ceiling lights here at lights.co.uk that showcase just how unique the designs of today are.
The selection at lights.co.uk certainly checks off all the boxes where uniqueness and variety are concerned, allowing you to pick something that works with the colour scheme and theme of the room. Take for example the many sports-themed fixtures such as the Football Stadium Ceiling Light with LEDs, or the lights that are actually shaped like a skateboard. You'll find sweet and whimsical designs in soft colours, underwater-themed fixtures, and of course the always popular galaxy and universe themed ceiling lights.
The idea is that you build a room around the ceiling light rather than it being an after-thought.
Cater to Their Interests and Personality
As you work to pick all the décor such as bedding, decorations, wall-hangings, and so forth, make sure you keep your eight year old's personality and interests in mind. This is how you'll create a space they will truly love and feel comfortable in. At the age of eight, there is also nothing wrong with them being actively involved in the design. Maybe they can suggest a theme or a couple of elements that they would like to see included.
Working from a Theme is Typically the Easiest Route to Go
Speaking of theme, this is usually the easiest route to go especially for those who don't consider themselves much of a designer. Rather than trying to put a bunch of random things together and make them work, when you pick a theme with a colour palette, it will help everything just fall into place. Now obviously you don't want to pick a theme that is too obscure or you'll have a hard time finding pieces that work.

Give Them a Space for Relaxing
As your child gets older, you may have also noticed that they enjoy just hanging out in their room sometimes. It's their spot where they can get away, relax, and just hang out, so the bedroom design should take this into account. Look for a way to create a lounging space for them that acts as a reading nook, a place to play some video games or watch TV if applicable, flip through comic books, and just feel comfortable.
One of the best furniture pieces for this designated lounging area in the room is a beanbag style chair. These can be moved about the room when necessary, yet are very comfortable. They also tend to be sold in a number of different colours so you shouldn't have any trouble finding one that works with the colour palette in the room.
Don't Forget Storage
Finally, is the topic of storage. While not exactly exciting and glamorous, proper storage is essential when designing the room. If you don't give your child enough useable storage space, then you can expect to find clutter and mess on the floor moving forward.
You can obviously use things such as dressers to provide drawer space, install a wardrobe organiser system to maximise the space, use under-bed storage containers, and look for items that double up such as a bench for seating that also contains storage. When it comes to storage, there is no such thing as having too much of it – there will always be a way to use it.
A Unique and Special Space for Your Eight-Year-Old
Providing your eight-year-old with a bedroom that feels a bit more grown up and speaks to their interests will not only give you points as a parent in their eyes, but it's also giving your child a place they feel comfortable and relaxed in.
Images – www.zarahome.com