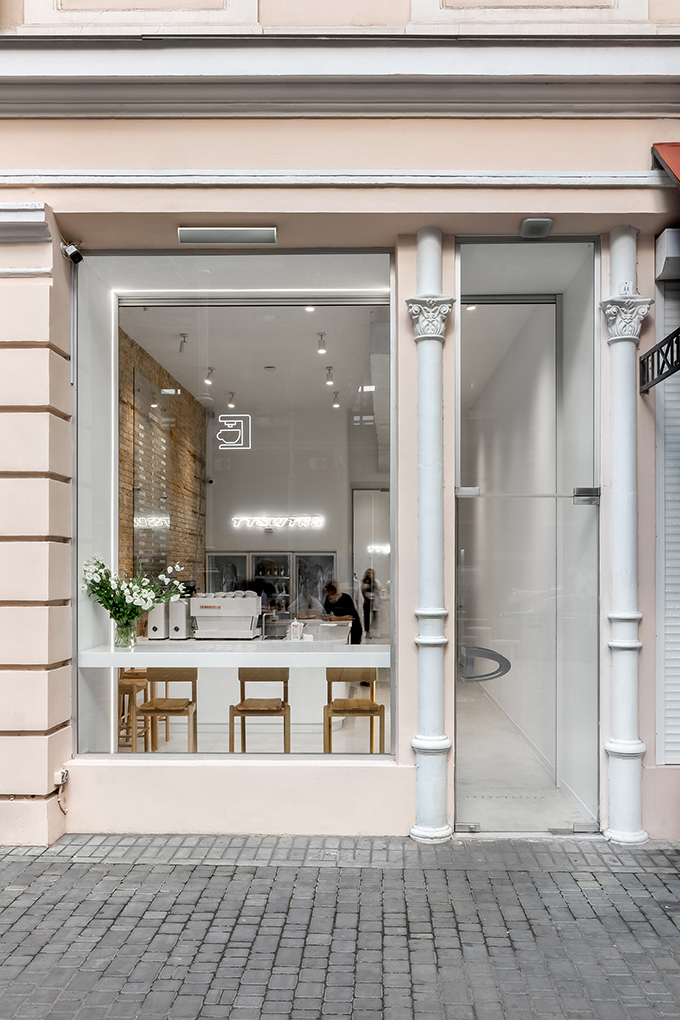 aisel architects recently completed their latest interior design project in Odesa, Ukraine – the showroom of the famous Ukrainian clothing brand TTSWTRS. Take a look at the complete story after the jump.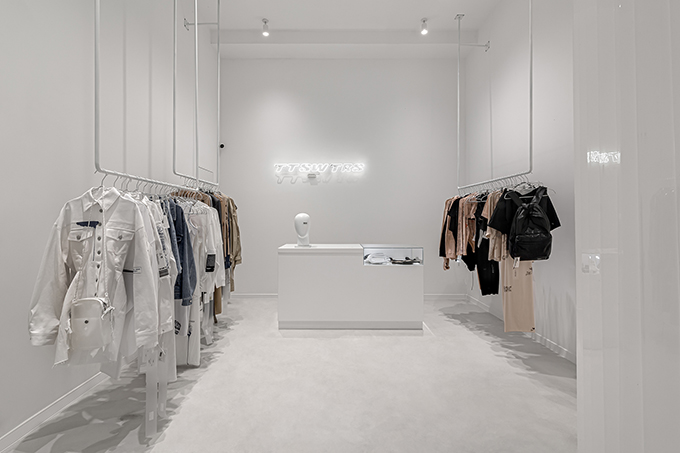 From the architects: At the beginning of 2020, TTSWTRS showroom and a coffee shop opened in the historic quarter of Odesa.
The new space was created on the site of office space. The architects needed to place a coffee shop with a bar, a pastry display case, and a small number of seats, as well as a showroom area with rails, a cash desk, and a large fitting room.
The customers' task was to use mostly the white color, as well as light wood, neon, and industrial elements in details. During the dismantling, there was brickwork under the plasterboard, which architects decided to make part of the interior. The brand owner's idea was to use refrigerators as display cases for clothes.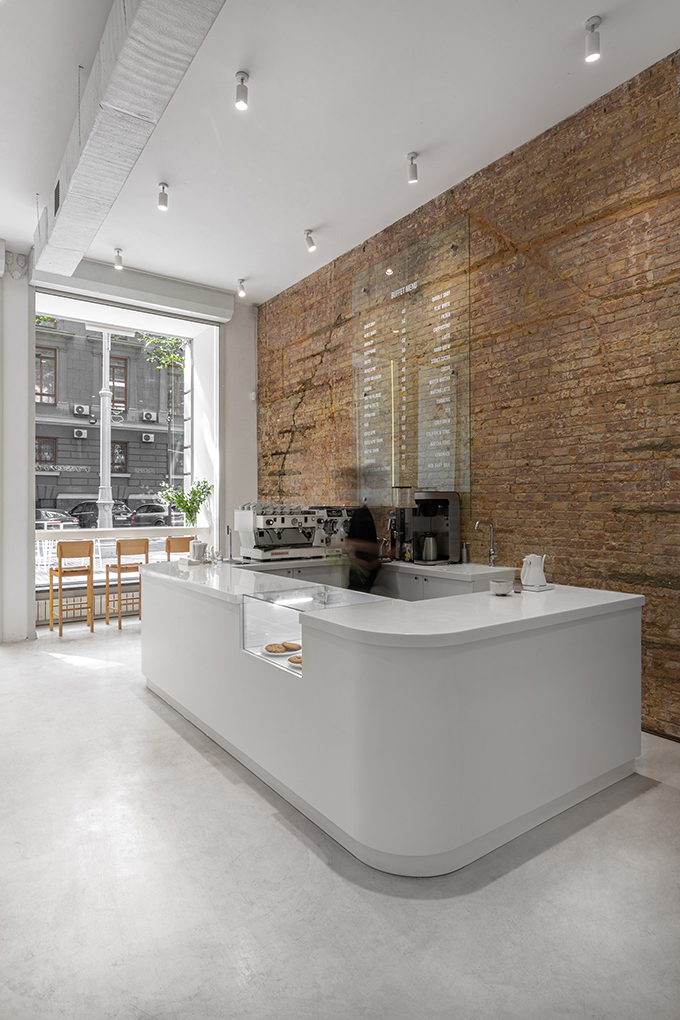 The shape of the premises dictated the zoning. The coffee shop and showroom were divided by a glass partition and visually united using a block of refrigerated display cases. Instead of the usual curtains, industrial blinds were used for the fitting room.
At the start of the project, the architects, together with the TTSWTRS team and the barista, discussed all the details: from the number of hangers on the rail to the smallest processes behind the bar.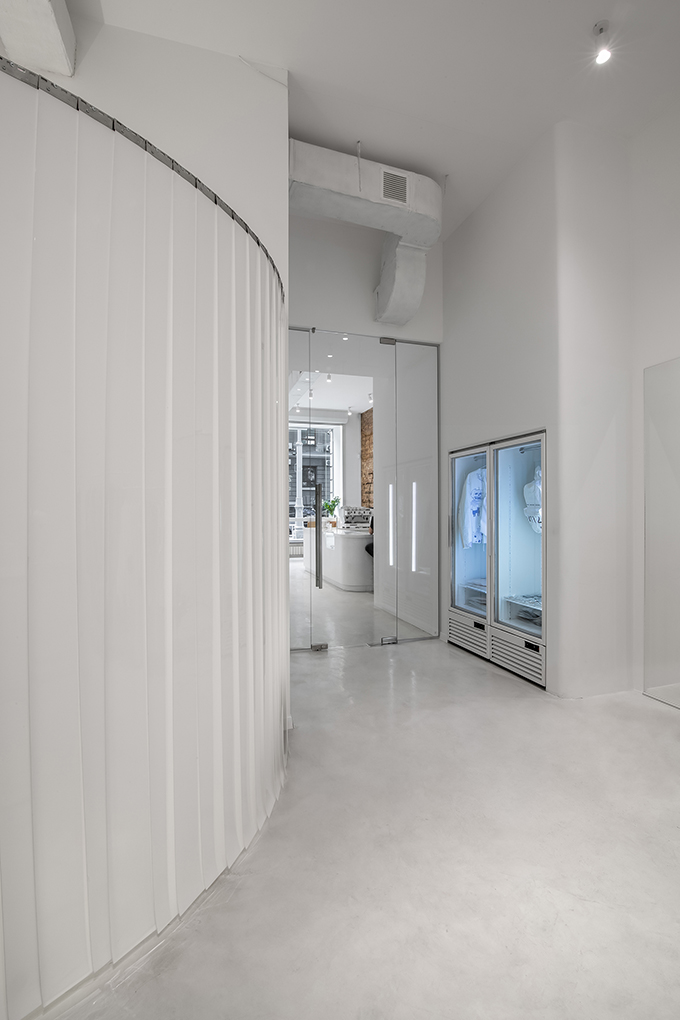 According to the design project, the customers independently realized the interior with all the details in one month. At the opening day party, the bar was used as a DJ console, and the free space was used as a dance floor.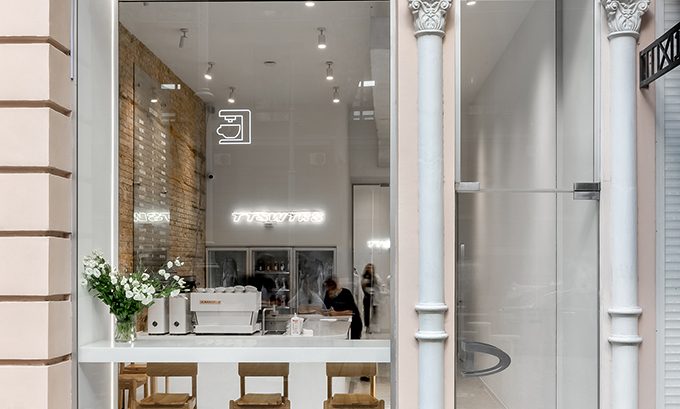 Year: 2020
Location: Richelievska Str., Odesa, Ukraine
Area: 61 sq. m
Architectural bureau: aisel architects
Team: Aysel Kononenko, Karina Sidorenko
Photo: Alexey Pedko
Find more projects by aisel architects