Interior Design
What Makes a Bathroom Look Totally Unique
By |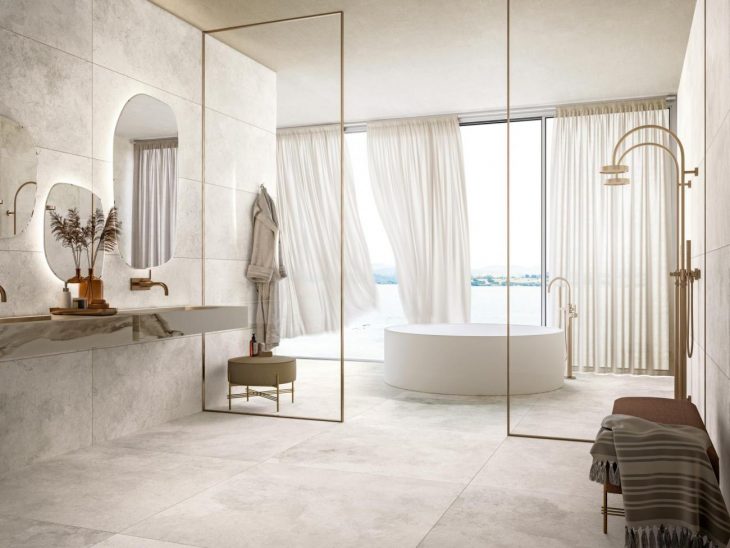 Bathrooms are not just a mere functional space anymore, tucked away in a hidden corner to keep it out of people's sight. Rather, in modern homes, it's one of the most important spaces that showcase the luxury and class of the owner. It is also a space that can have a profound effect on the mental and physical well-being of its users. Therefore, it's not enough anymore to add the bathroom as an afterthought to your overall home design. It has to be an integral part, with the proper respect that it deserves.
Starting with the best bathroom tiles is obviously a good start, but if you want to stand out from your peers, you have to approach your bathroom makeover with a comprehensive design plan.
Best-in-class Bathroom Tiles
As seen all over the world, bathroom floors are usually adorned with ceramic tiles. Considering the multi-functional use of such facilities, it is also pretty common to come across bathroom walls that are decorated with stoneware tiles. While it certainly has many benefits – from longevity to little maintenance requirements; it also poses a challenge when it comes to standout from the other bathrooms and making yours totally unique.
Therefore, it is paramount that you choose the bathroom tiles of the highest quality, which are not only made with the best quality materials but also offers a unique outlook.
Contrast vs Harmony
As mentioned before, bathrooms are now increasingly being adopted as an important element of the overall home design, which opens up a few different possibilities. You can either opt for a contrasting design for the bathroom floors and walls or give it a pretty similar touch to create harmony with the other parts of your house. The idea of furnishing one wall with stoneware tiles and the other with concrete and paints can also be helpful in creating a unique design. Whatever you decide to do though, try to play with bathroom tiles and the colors in such a way that it gives a soothing impressing overall. That way, your bathroom would be an oasis of serenity and effectively calm your nerves.
To Dare is to Win
Thanks to the meticulous research combined with modern technologies, there are now stoneware bathroom tiles that can easily recreate the look of other materials such as marbles, woods, concrete, metals, etc.; while ensuring longevity, functionality, and effectiveness of ceramic tiles. There is also an array of finishes to choose from – matt, gloss, soft, textured, etc. As a result, you can customize your restroom according to your persona and style, all the while benefiting from the non-slippery, innovative ceramic tiles.
So, be brave and play with your imagination to come with a sensual and sophisticated design that really suits your aesthetic needs, while also ensuring the maximum hygiene of your bathroom. For more intricate enrichment such as mosaics and motifs, you can also talk to interior designers.