Atelier L'Abri has recently completed works on Le Relais Boréale, a gathering place for beer enthusiasts in Montreal's Mile-Ex area. Les Brasseurs du Nord, one of Quebec's original microbreweries, is returning home after 35 years since it produced its first Boréale beers there. They hired the L'Abri team, just a few streets away, to develop a distinctive venue showcasing eco-responsibility and local expertise since they wanted to include their circular strategy into the project.
The microbrewery is located in a corner of the WELL-certified Fabrik8 complex. The L'Abri project made it possible to convert a business suite composed of concrete and glass into a productive brewhouse and a cozy dining area with space for 60 people. The design makes use of the location's double height by adding a mezzanine over the cold chambers housing the beer barrels. Behind a huge oak-framed glass wall, the stainless-steel fermenters are located on top and are completely visible. This plan makes the most of the available space for production while emphasizing the metal tanks and day and night brewing operations.
Customers can sit at the counter in a friendly and open manner on the side facing the tasting room thanks to the counter's rounded corners, which soften its lines. The welcoming area when entering the brewery is this long bar with 16 rows of taps. Visitors find a sizable dark blue table in the direction of the brewing chamber; this is the color of Boréale. The centerpiece of the project, this one-of-a-kind piece of furniture, encourages social interaction and sharing by invoking the history of Biergartens. The brewery's operations are extended to the street by an outside terrace.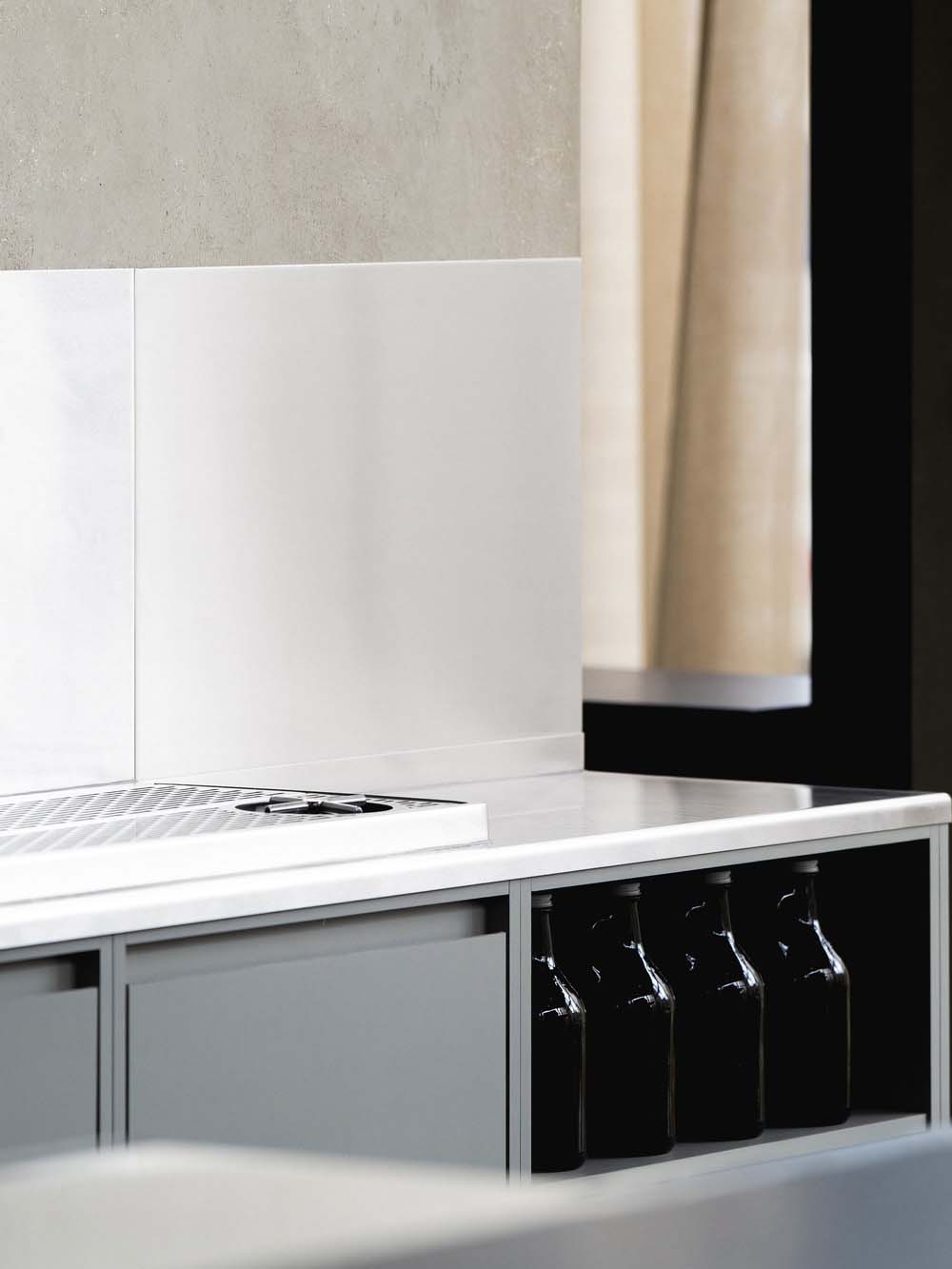 The dining room's ambience is warmed by the use of natural materials including local wood, granite, and lime plaster as well as soft lighting. A group of huge plants and a wall of vines that climb them pay homage to the boreal forest and create an organic, social, and human environment.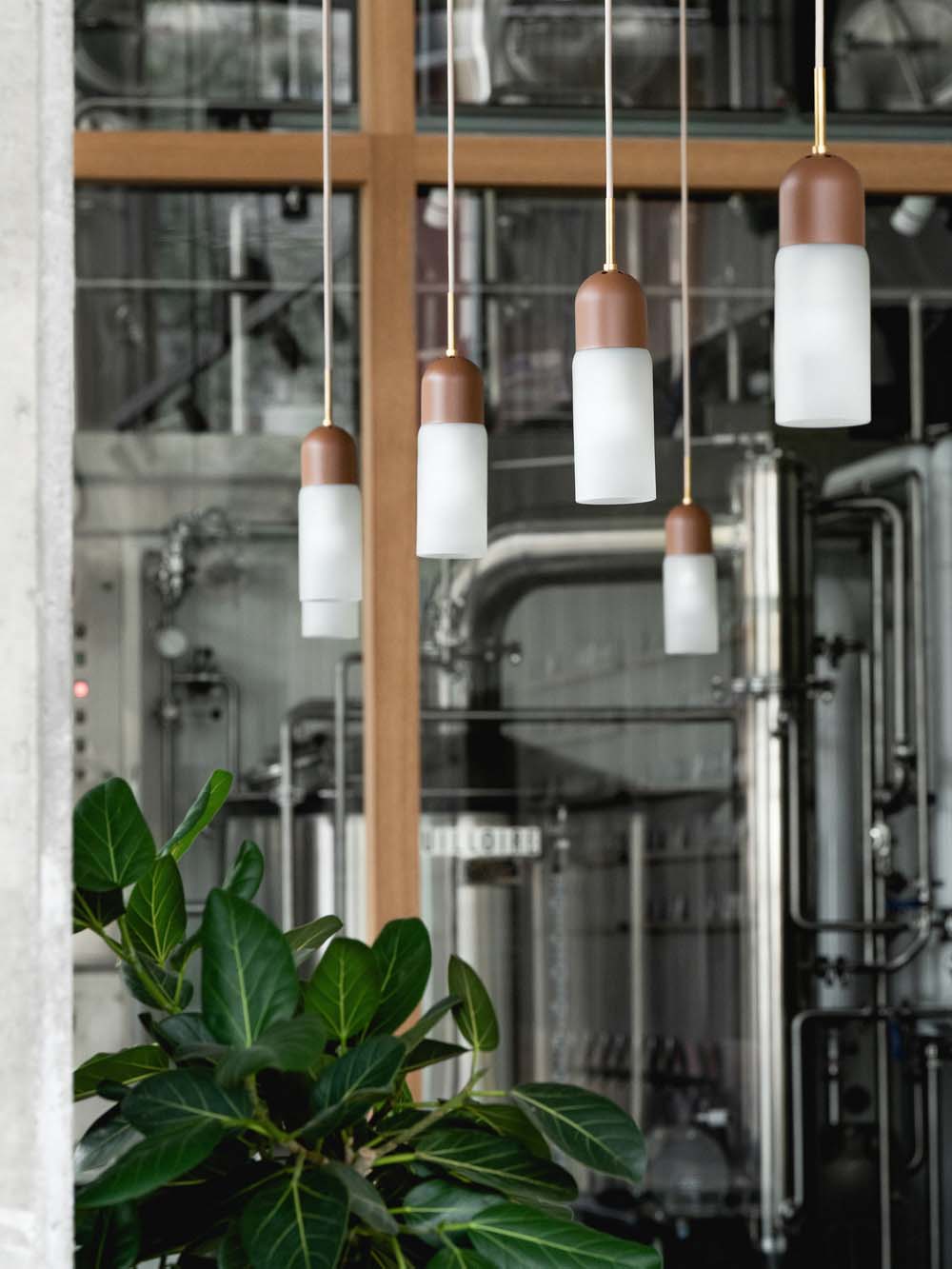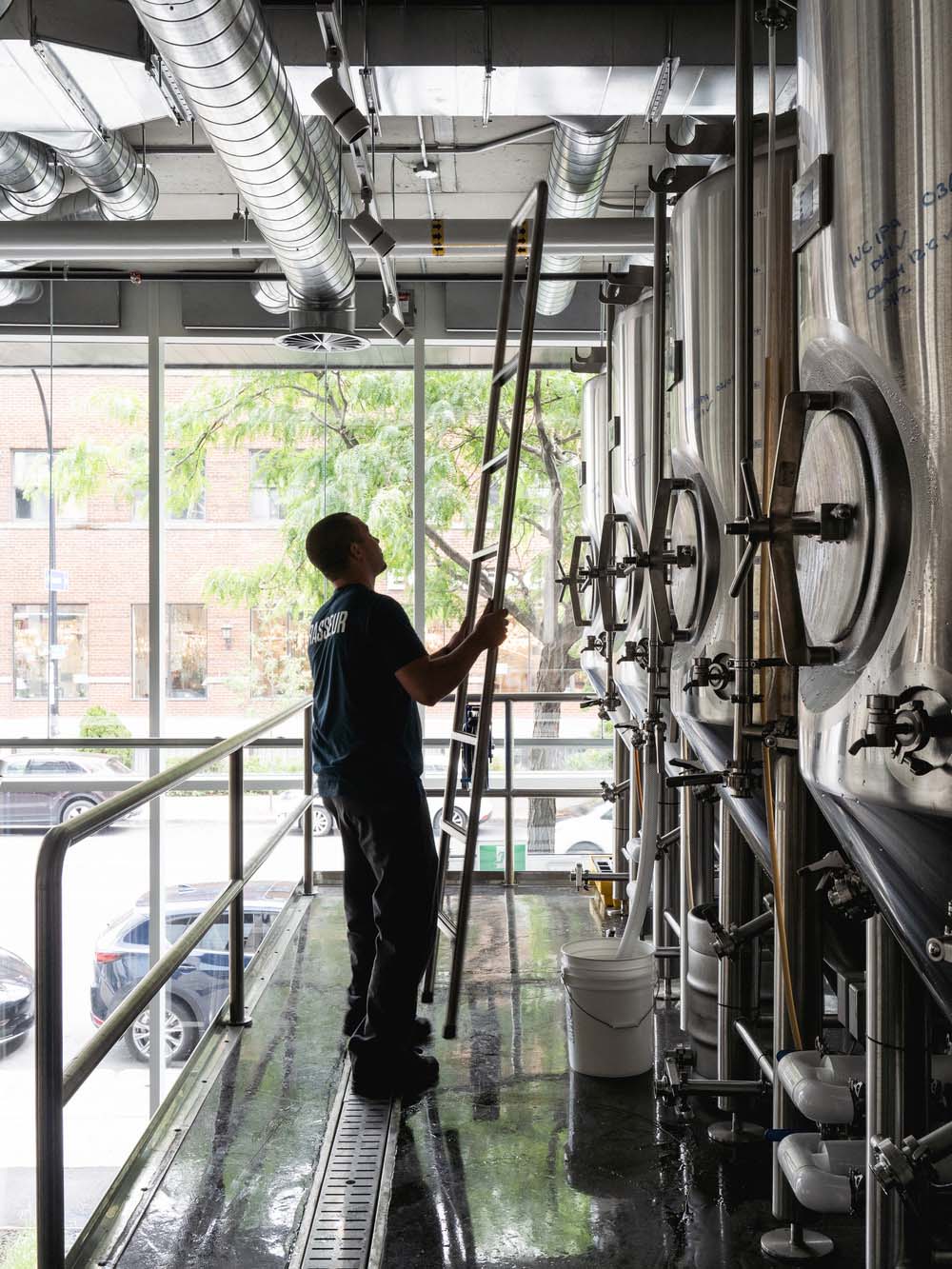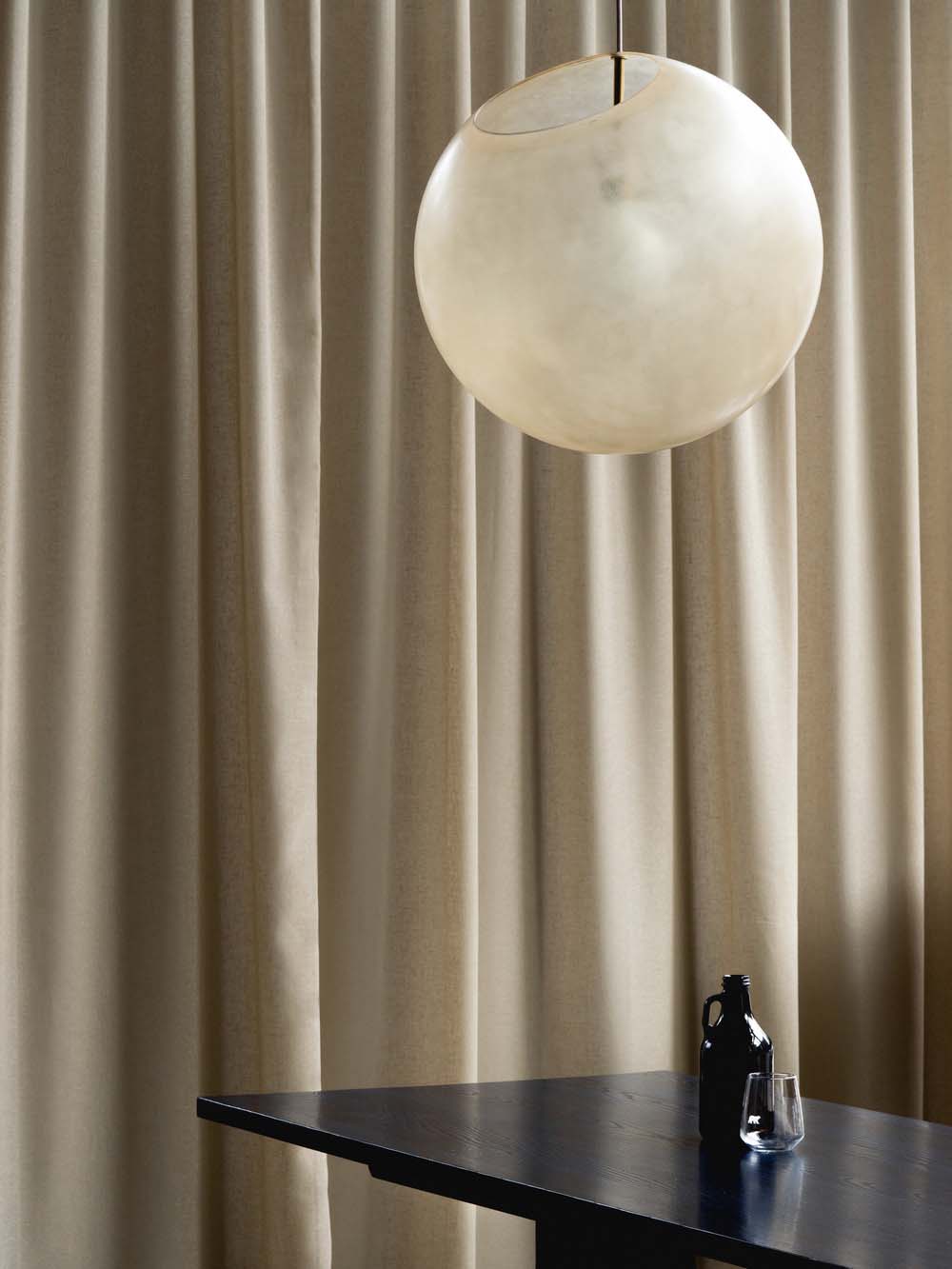 The microbrewery has worked with a business that recovers discarded grains from brewing byproducts and transforms them into flour for nearby bakeries as part of an eco-friendly strategy. Additionally, the project makes use of recycled materials and equipment, such as brewing tanks. The design respects environmental concerns and gives local manufacturing and sourcing top priority.
Project information
Project: Le Relais Boréale
Location: Montréal, Québec, Canada
Client: Les Brasseurs du Nord
Architecture: Atelier L'Abri – labri.ca
Construction: Modulor
Project Team: Jade Lachapelle, Pia Hocheneder, Nicolas Lapierre, Francis Martel-Labrecque, Mik Kukulsky, Marilou Pasquier, Julien Latour
Collaborators: Élément Bois, Inat, Studio Botté, Flyss, Bois Public, Sistemalux, Planteca, Polycor, Céragrès, Ramacieri Soligo, House on the Rock, Bilodeau Inox, Atomic Soudure, LG2
Delivery: summer 2022
Photographer: Raphaël Thibodeau