This double request for a media library and a gymnasium allowed us to explore this programmes diversity and to offer a single building, a cultural and sports centre, instead of two different buildings. This hybrid equipment takes place in the landscape, between a multipurpose room and a business incubator, and communicates with its environment, including the big nineteenth century house behind, through mirrored glass panes.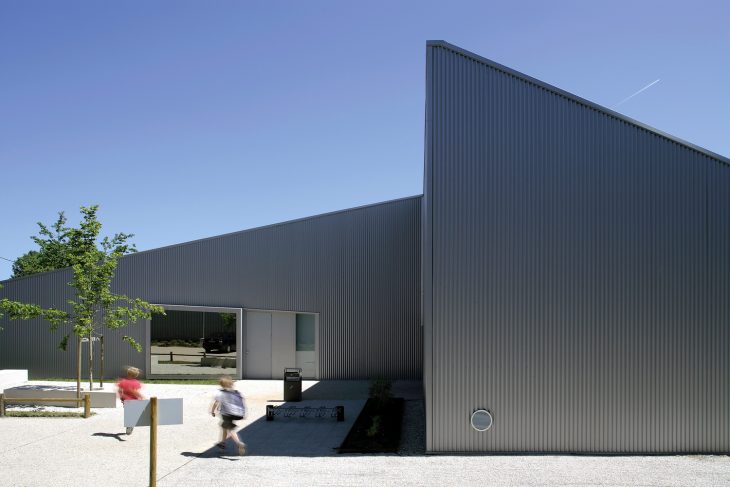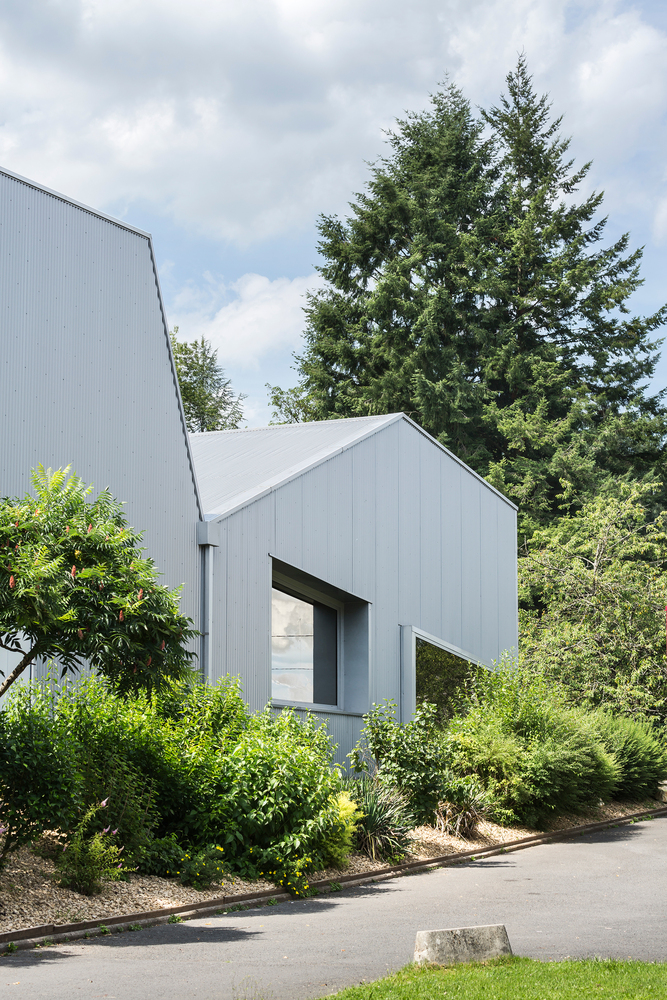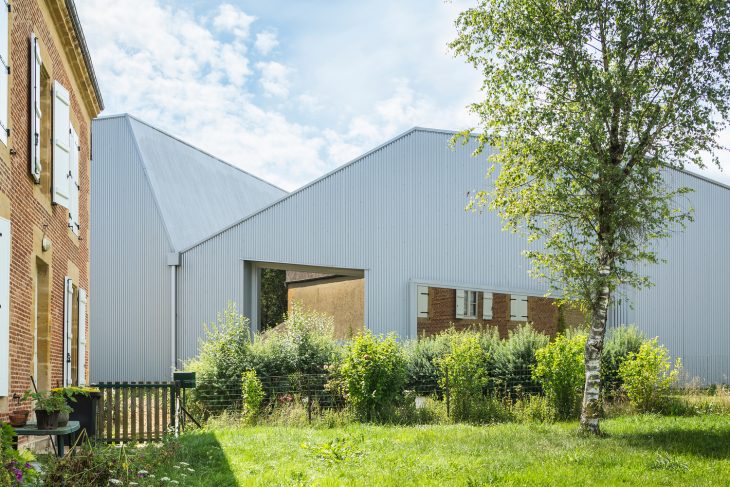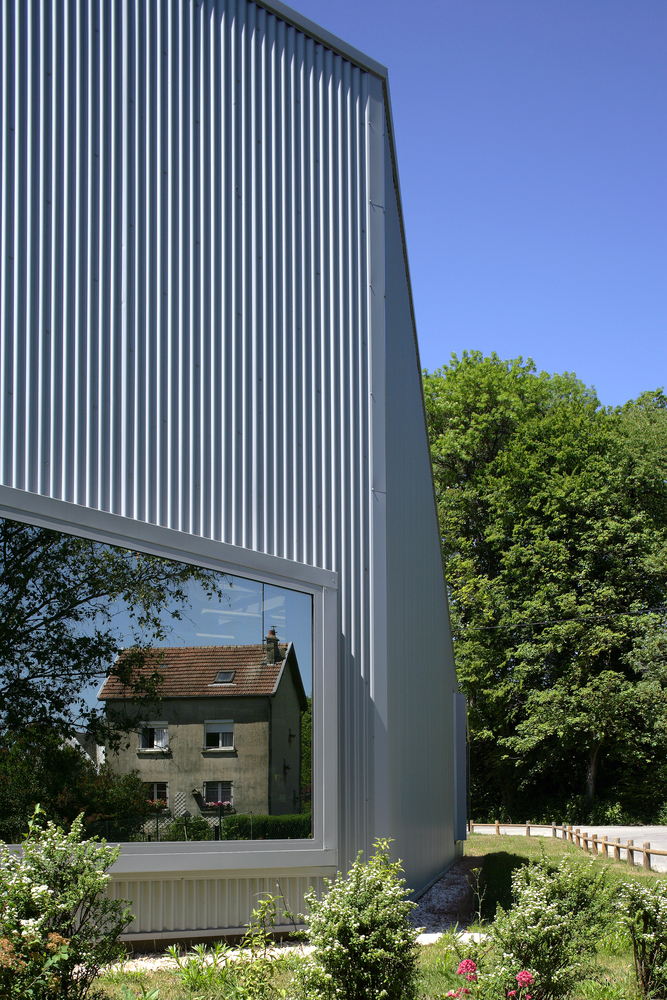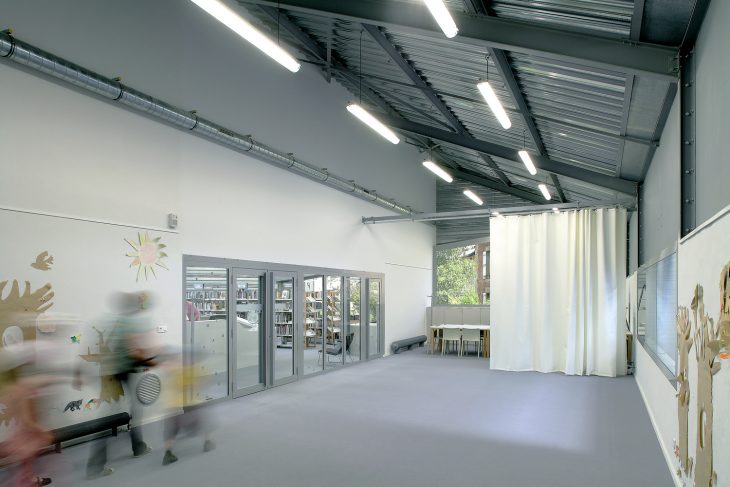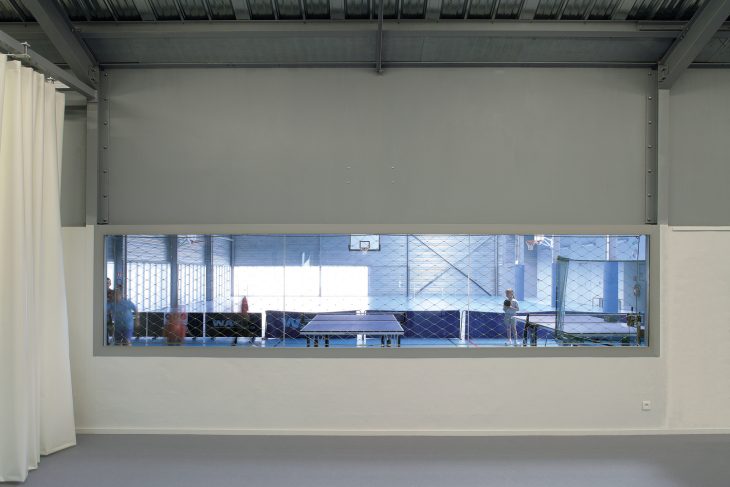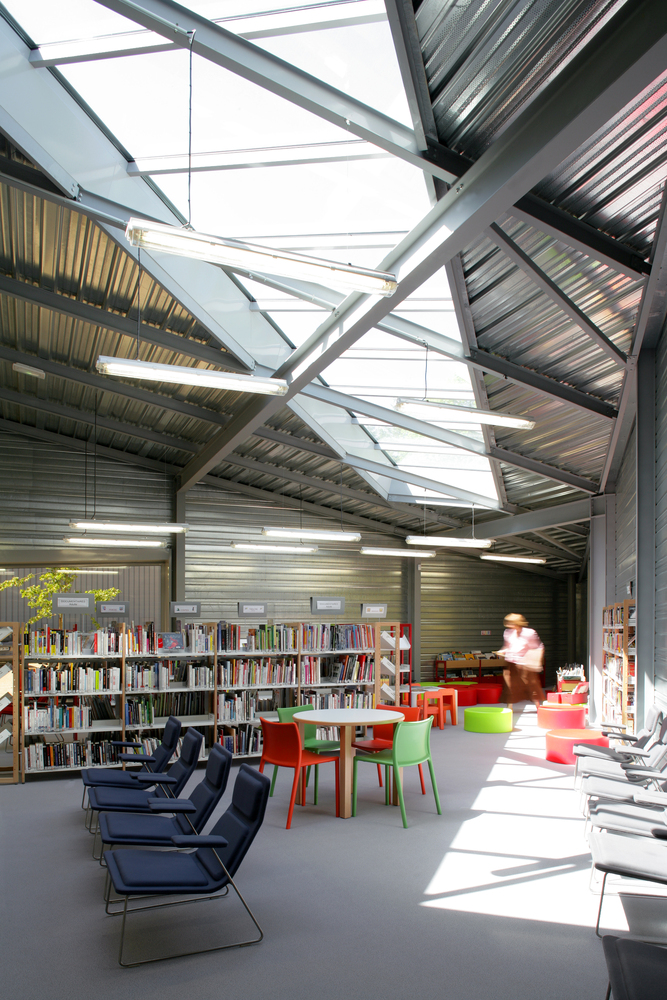 The entrance, common for the two uses, is accessed via the forcourt, which gives its public building status. The shared hall, extension of the forcourt, opens on to the media library and the gymnasium, and also to an exhibition, reception or meeting space.
Transparency enhances spaces fluidity and helps the two uses not only to coexist but also to be complementary. This complementarity is reinforced outside by the choice of metal cladding, which reminds the neighbouring industrial buildings.
Media library space is completely opened, it's structured by volumetric division and wide vistas. The gymnasium part benefits from zenithal, and side subdued and soft, natural light. In the gymnasium extension the weight room is intimate and open to the back of the plot and the landscape.
Photography by Nicolas Waltefaugle, Marc-Olivier Luron, Sergio Grazia