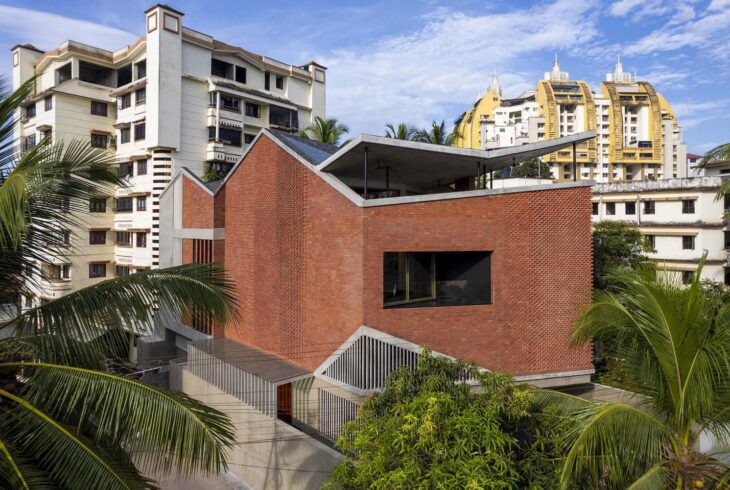 The Purple Ink Studio has recently completed works on this stunning private residence in the coastal town of Mangalore, in the south Karnataka region. The location of the site is in a congested urban sprawl. The client wanted to establish a family home near to his ancestors after moving to Saudi Arabia. Stories from his early years spent passing by the ancient brick industries with chimneys sticking above the coconut trees were included in the design requirement for the home. And those with red-oxide flooring and walls covered with lime plaster, which keep the house cool and refreshing. This family home should bring back pleasant memories of the past while maintaining a distinctive and aesthetically pleasing style. Mangalore has a tropical climate with hot summer days and heavy to moderate rainfall for the majority of the year. To provide continuous cross-ventilation, passive design principles and planning techniques were used.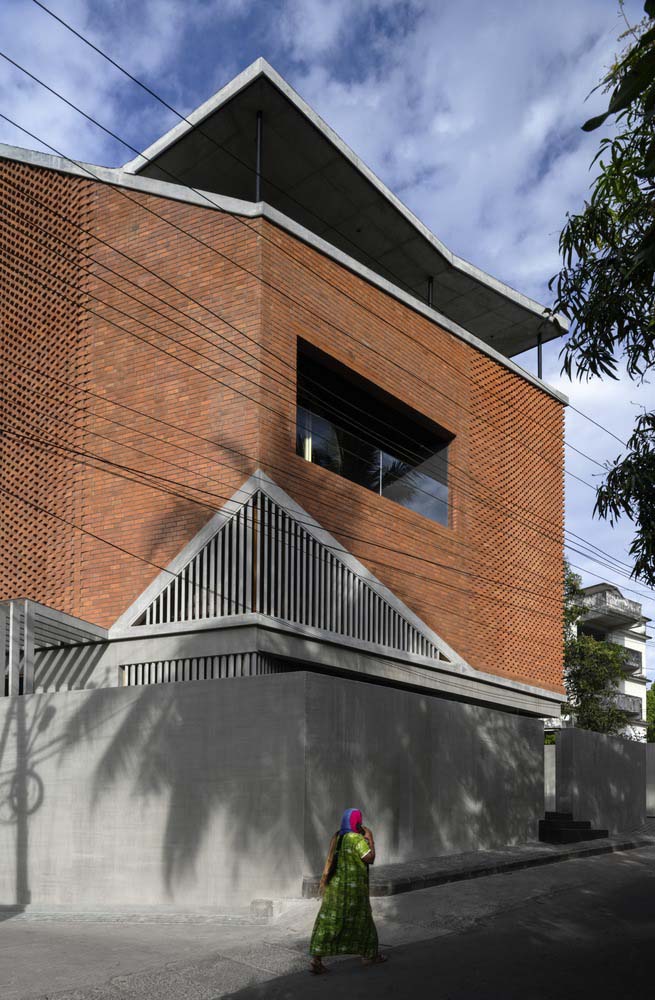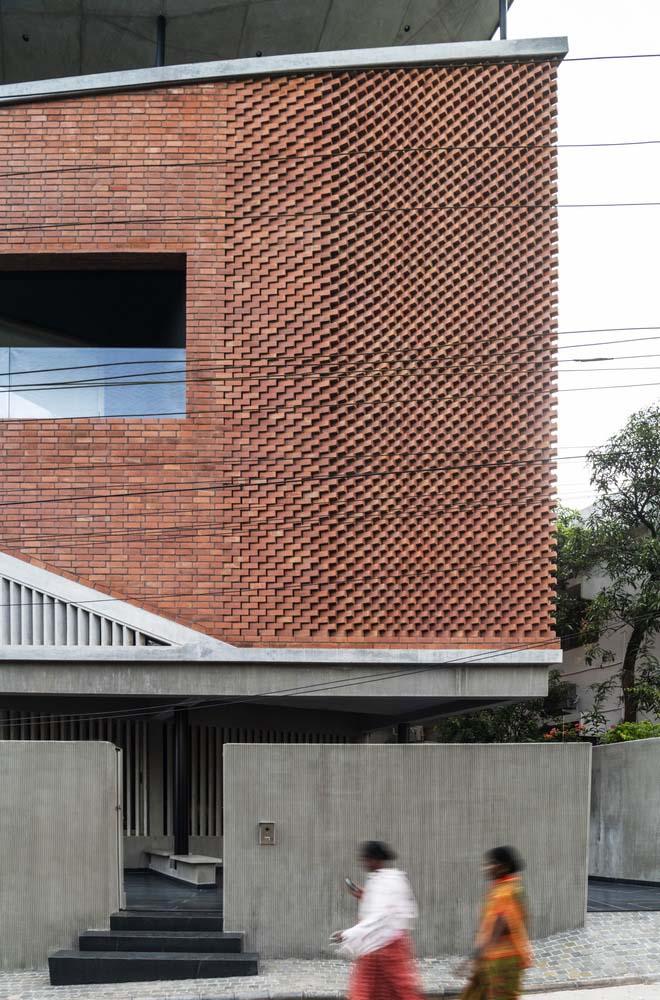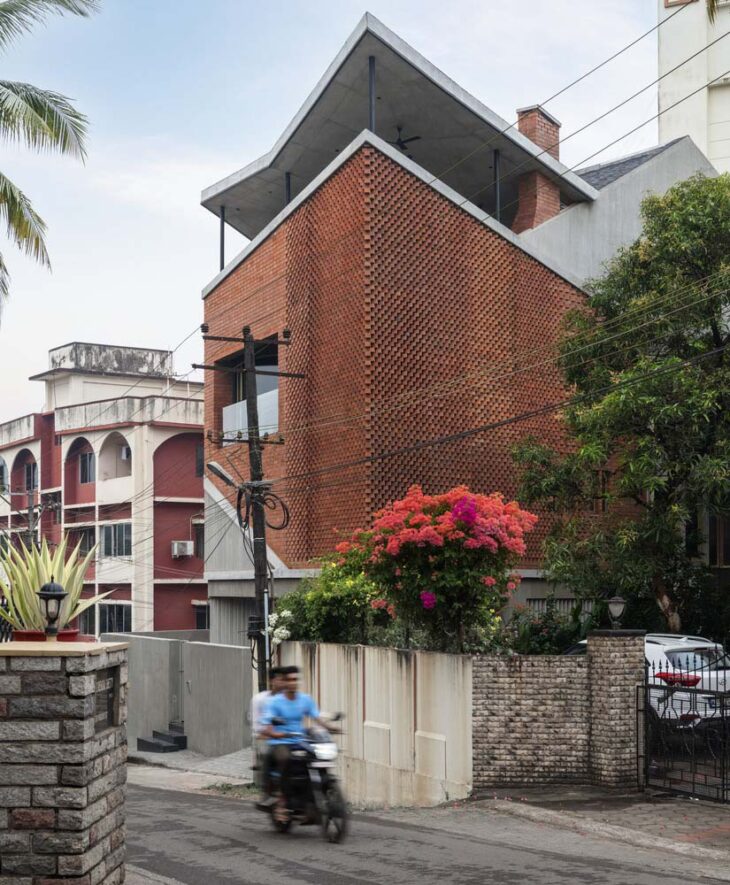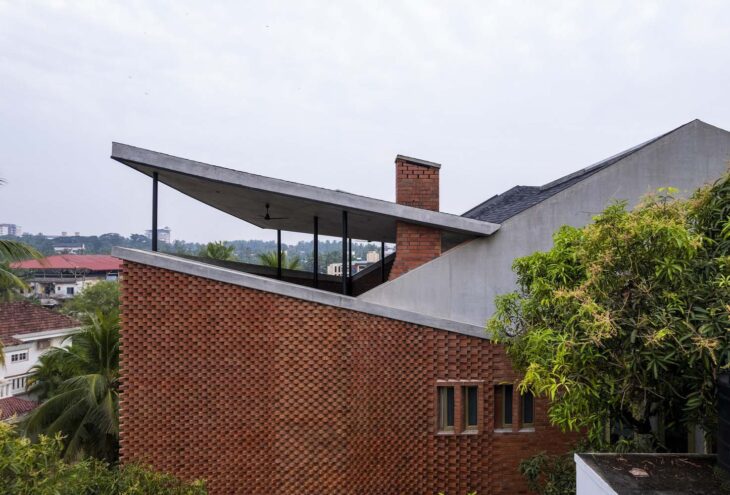 The home was built in layers after leaving the necessary setbacks on the Corner Plot. The top levels become independent and private since the bottom two levels are designed as Semi-Private. Courts designed at different levels then further intersect these strata. One could enter the property at two different levels because to the adjacent road's sloping topography. The formal living and dining areas were on the upper floor, while parking and an entertainment area, or "Majalis," were on the lower level. A triple-height skylight that rises from the ground and emerges into the sky serves as the entrance's opening.
The different courts are intercepted in multiple levels and volumes, taking some of their characteristics from a Courtyard House. The courts responded to the sky's characteristics, light passing through brick screens, or even a gentle breeze with an inward-looking design. Additionally, the staggered placement of the courts allowed all users to either open into or enjoy a longer court outside of the restricted portions. Bricks are placed out on the façade in a pattern to give it its unique style and help the structure look smaller. These brick configurations were an interpretation of typical tiled sloping roofs, giving the impression that the building was moving as one passed by.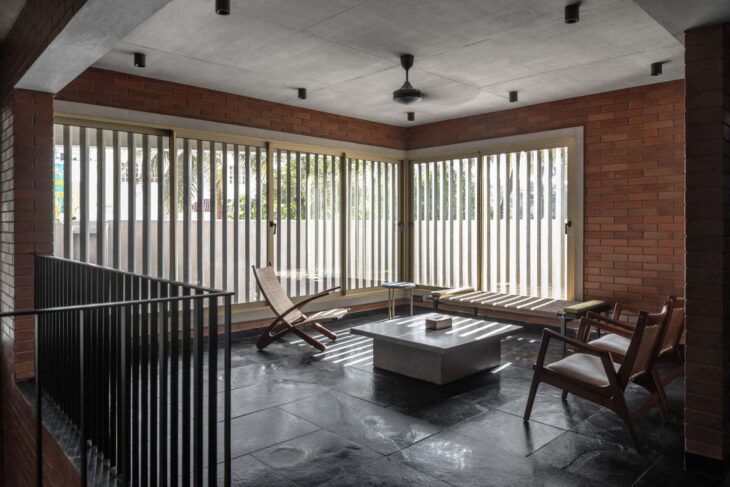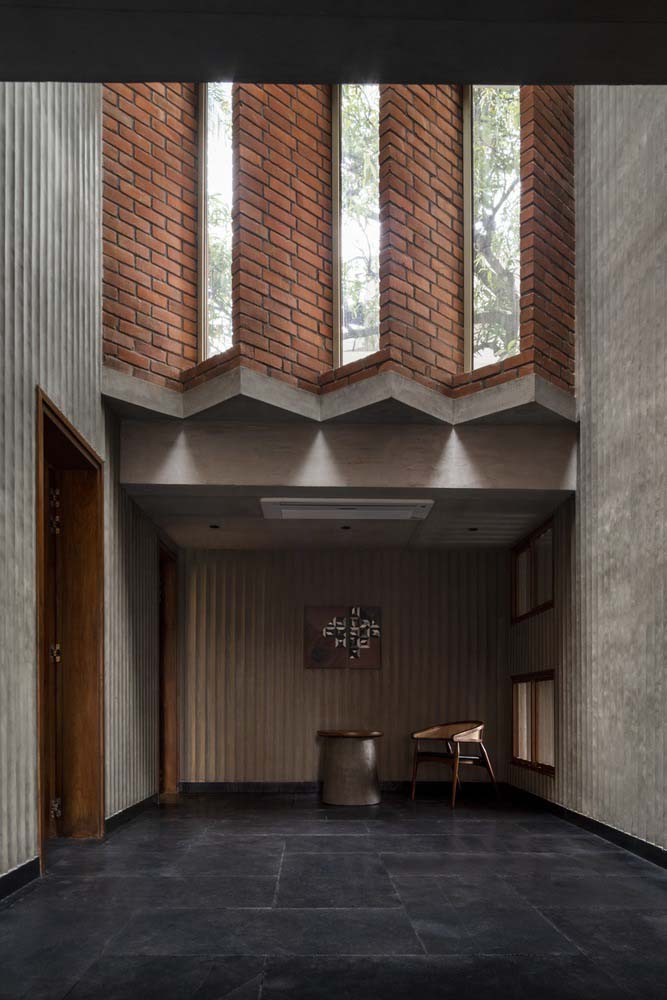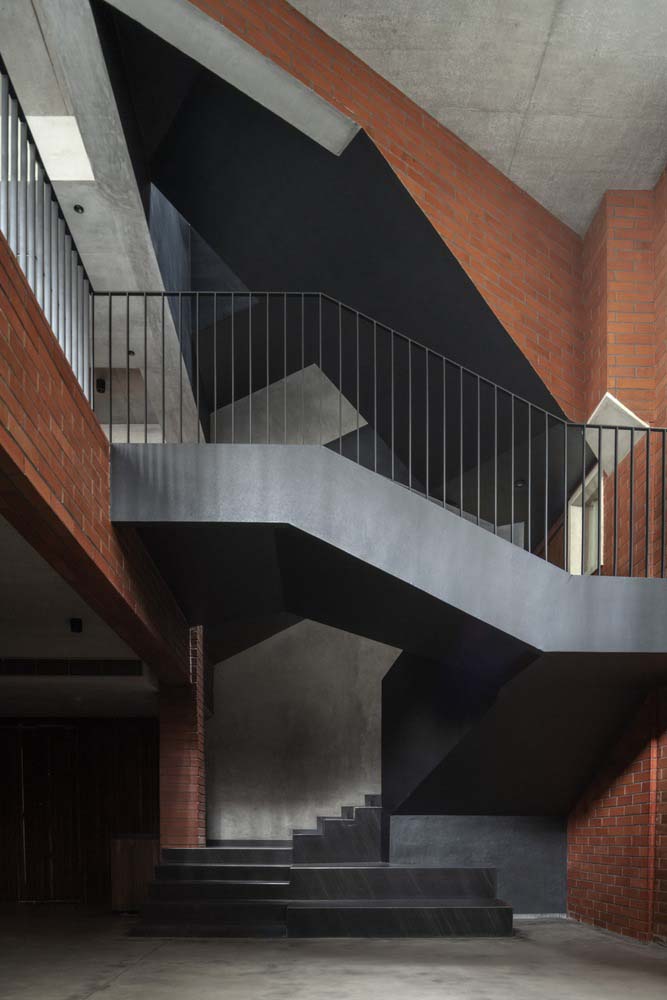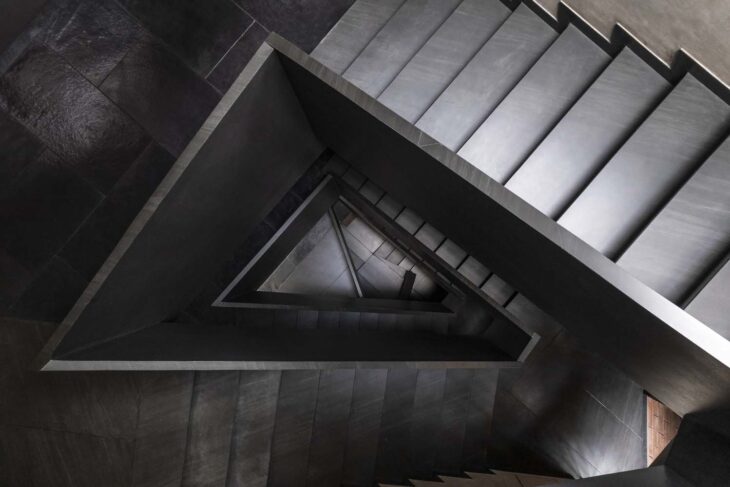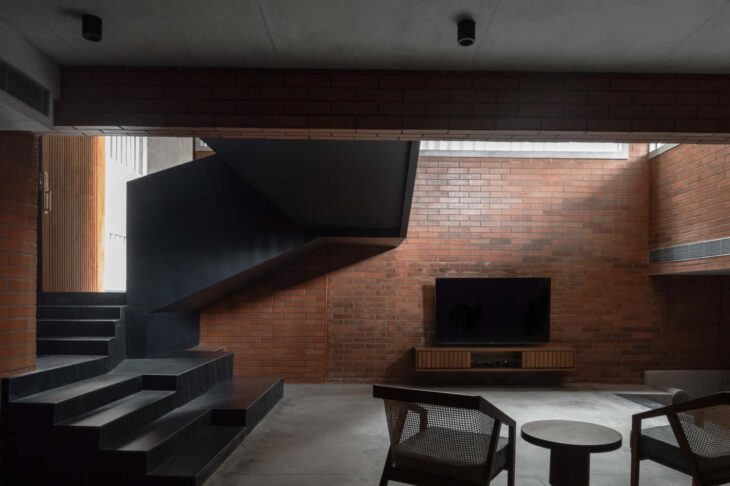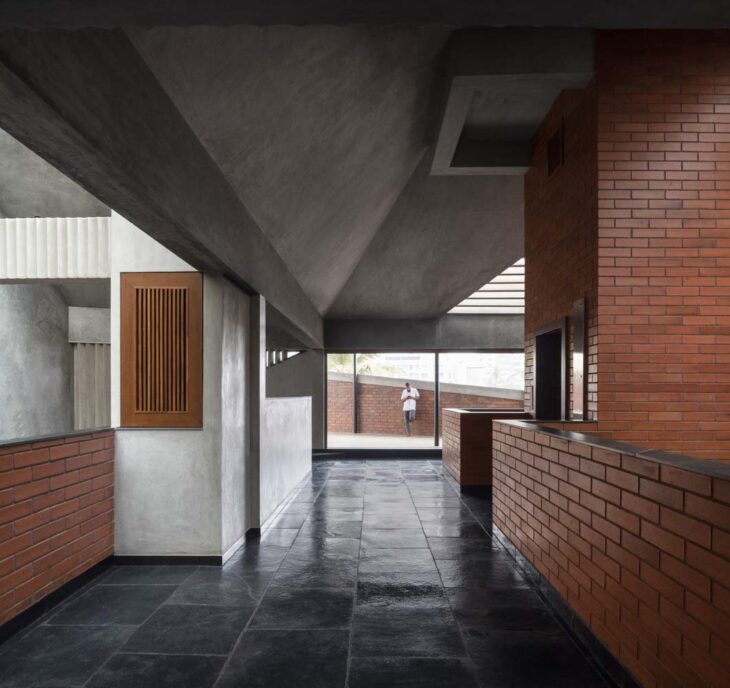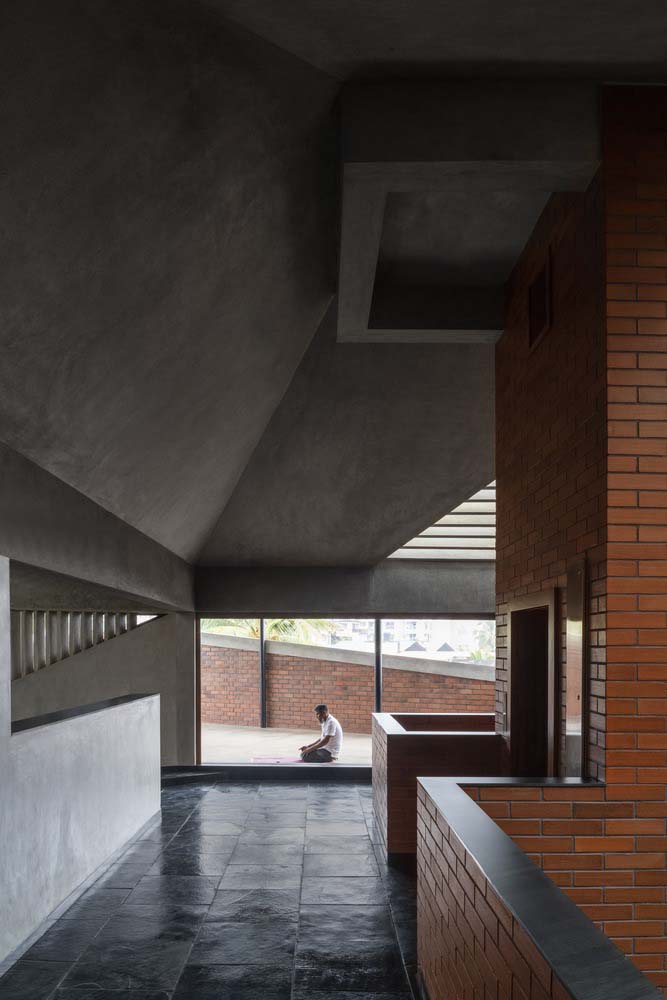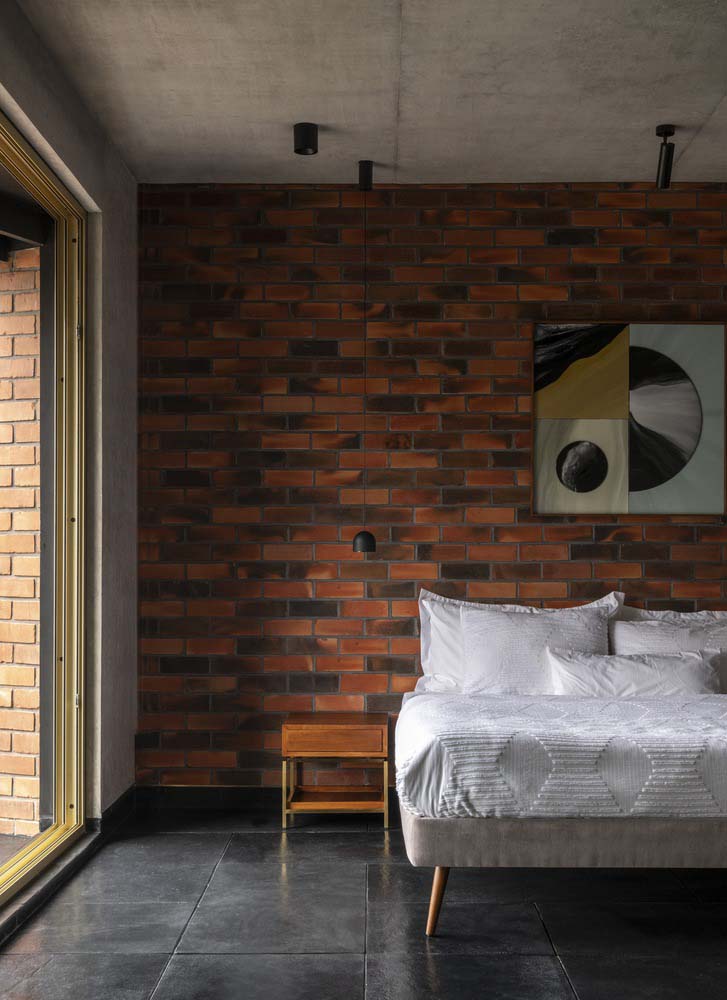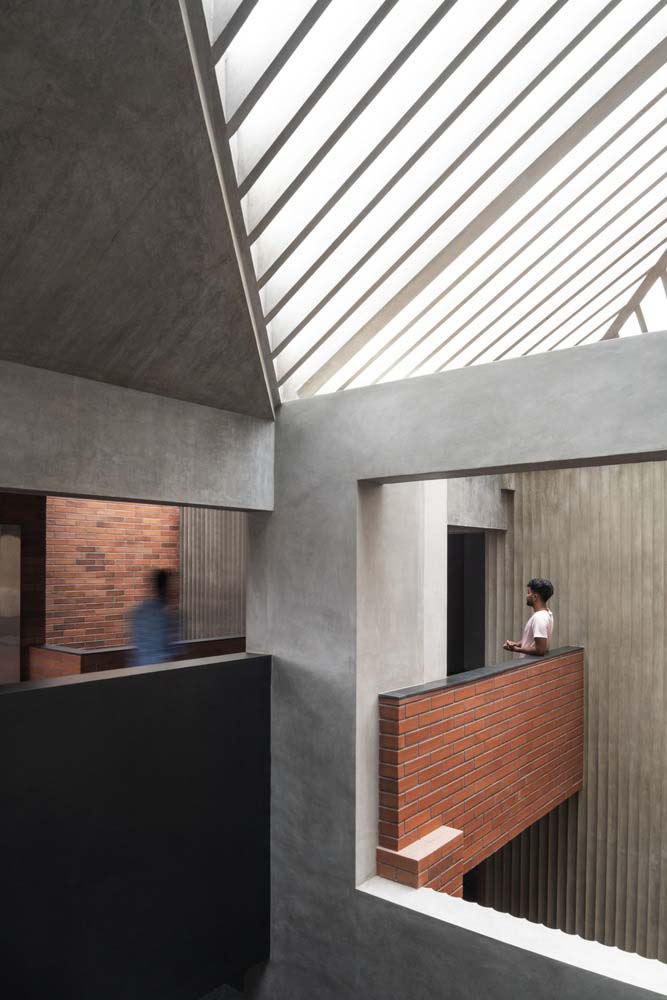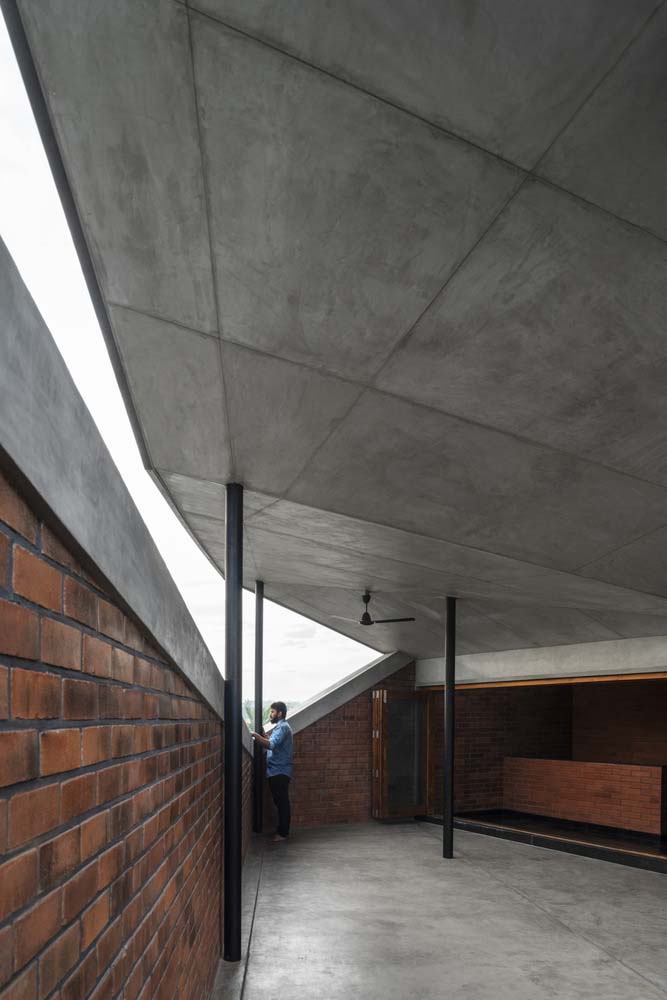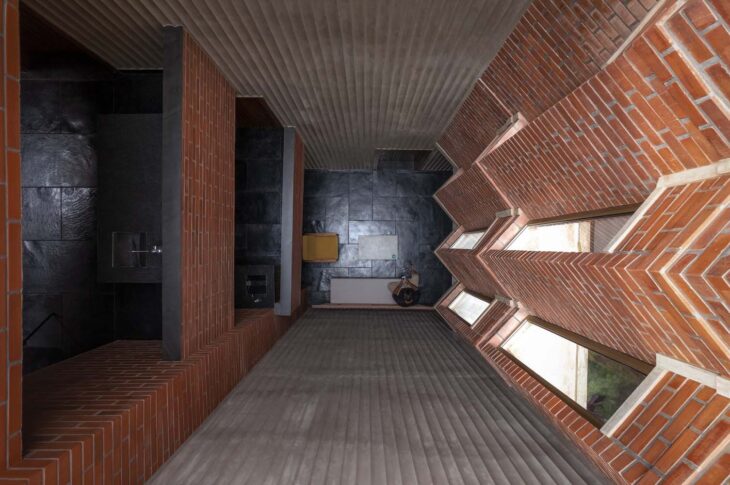 By utilizing natural materials, the design concepts are carried over into the interiors. Grey Tandur and Black Limestone provided the foundation for the plaster-finished walls. With numerous plaster finishes completed on-site with the site contractors, the experience of movement and celebration of craftsmanship were investigated. The client actively participated in the design process and its implementation on the job site. The project architect, who was a member of the design team, developed and ordered the artwork for the house and carried those concepts through to completion. The design ideas were incorporated into the material vocabulary, which resulted in objects that could age gracefully into the future and become symbols of the past.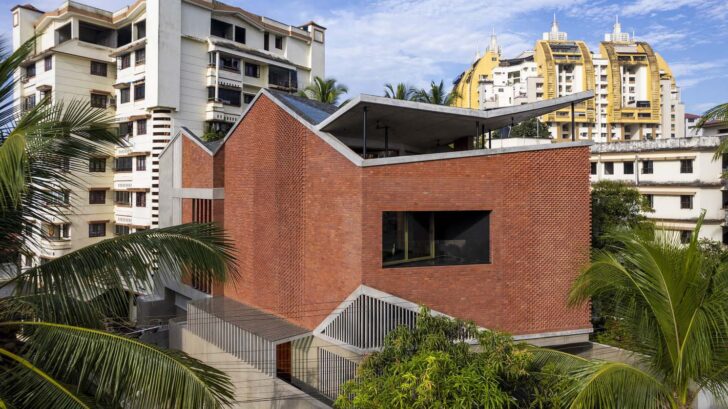 Architects: The Purple Ink Studio – www.thepurpleinkstudio.com
Area: 13500 ft²
Year: 2022
Photographs: Suryan // Dang
Manufacturers: Alumil, FCML, MM INTERIORS, Panasonic, STONELIFE HYDERABAD, Schindler
Lead Architects: Akshay Heranjal, Aditi Pai, Siddharth Waze, Jaikumar, Amal
Structural Consultants : Ashok associates
MEP Consultants : Ceecon Engineers