Rever & Drage Architects have recently completed this small cabin in Nordmarka, Oslo's immediate wilderness. It has the necessary of features, but not much more. It is simple to maintain and clean. It is both airy and spacious and cozy and warm. Beyond the comfiness and the purely practical, the effort has been primarily concentrated on the site's features, including a strong commitment to the view with sunset, woodlands, and lakes.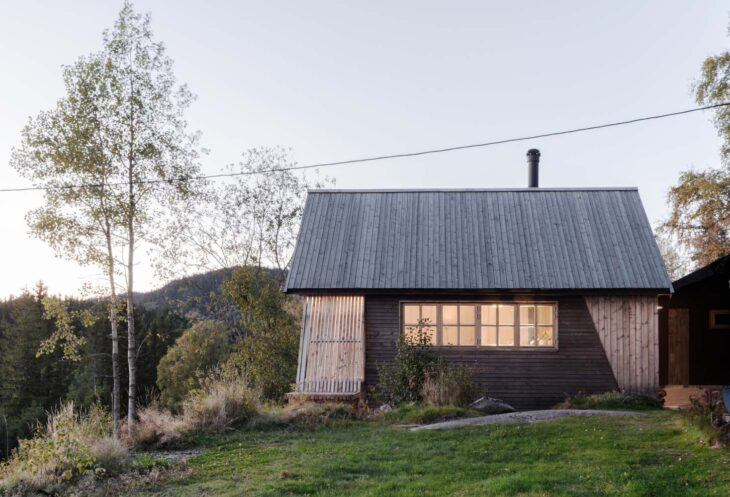 There is a long standing tradition for the small retreat in architecture. Historically this kind of building has served as a shelter whilst doing other recreational activities such as hiking, hunting or fishing. Since the days of Thoreau's Walden however, the small retreat, or bolthole, has also been a goal in itself. Typically to escape the stresses of everyday life. For the modern city dweller this may well be a permanent urge.
The foundation technology lessens the environmental impact on the site in addition to the building's limited size. Six tiny drilled holes are all that are needed for the foundation thanks to the utilization of steel bolts driven into the bedrock. This implies that, if desired, the cabin can be removed with ease and the site can be almost entirely restored with little work.
The new cabin is situated close to an older cabin that is almost the same size as the new one. Together, they create an inclined courtyard that opens to the southwest, where the sun and the best views are located. The old cabin was originally intended to be remade and expanded, but the customer preferred to maintain the quality of the original in terms of both expression and materials, therefore the remake project was shelved. The cabins are instead used in tandem, with the new one having all the contemporary conveniences—such as electricity and running water—and the older one offering extra space for living and sleeping—in even more primitive conditions—when necessary.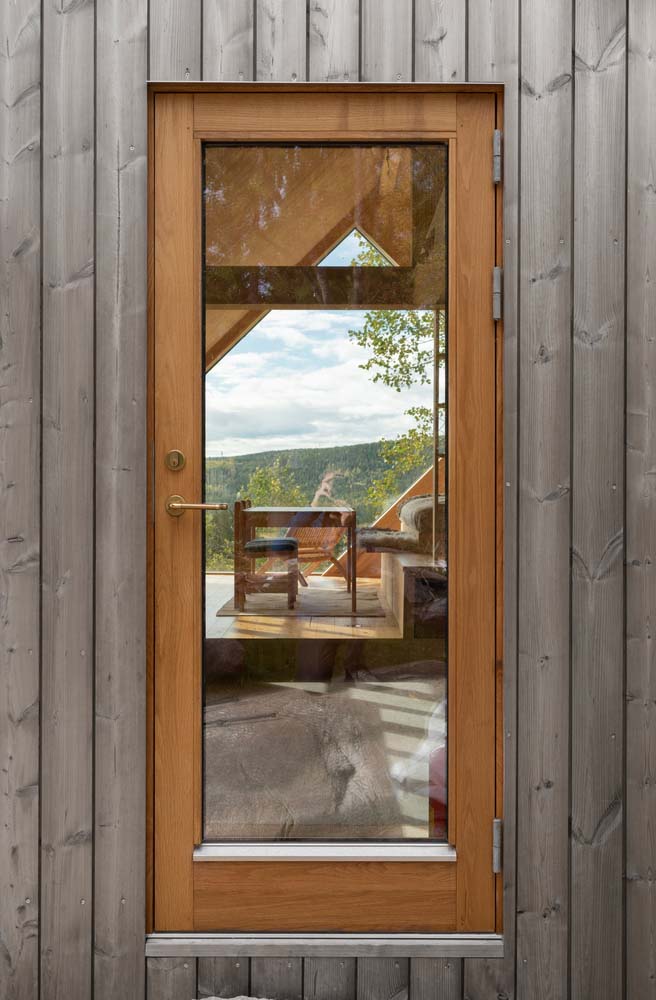 The facade of the new cabin features windows that are similar to those of the previous cabin. The client also requested an unobstructed view of the setting sun. A bench is positioned in front of the open glass corner, hiding it from the outdoor space in order to minimize conflict between these two objectives. The bench also has a steel roof support, making it possible to omit a support in the glass corner and still have a clear view inside.With layers rising and around the central region, the interior has a straightforward but practical design. A stair leads up to the living room from the floor near the entryway that is the hardest. Adults' recreational and sleeping quarters are located two levels up, while the children's play and sleeping quarters are at the top of the stairway. The remaining space beneath each floor has a bathroom and storage.
Architects: Rever & Drage Architects – www.reverdrage.no
Area: 29 m²
Year: 2022
Photographs:Tom Auger
Manufacturers: Jatak, JØTUL, Schüco, Wood Cladding, nordvestvinduet
Lead Architects: Tom Auger, Martin Beverfjord, Eirik Lilledrange