Interior design is the reason you see many of the vibrant, abstract, and interesting properties you do today. Talented people who have an eye for design are able to look at a space and decide the best way such spaces can be decorated and brought to life.
If you happen to own a business in the healthcare industry, then you may be thinking about working on the interior. There are many directions you could go in, so it's about having a vision for your space and working with different elements to bring it all together. Here are a couple of interior design tips that anyone in the healthcare industry could benefit from.
Read more after the jump: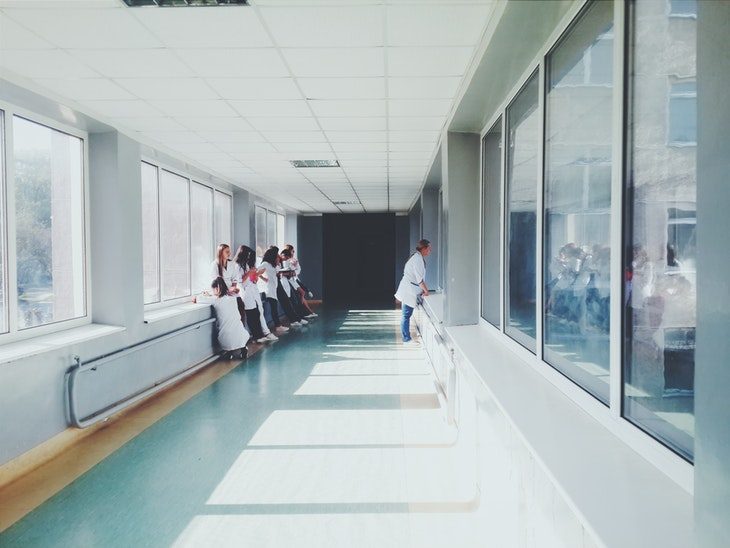 Stick to a Common Theme
One piece of advice for anyone designing a space within healthcare is to stick to a common theme. Choose something that represents your core values and will create your desired ambiance. To choose the right theme, decide on what style it is you're going for. You could choose from something formal or try a contemporary style instead. It's all dependent on what feel you want to create for patients and customers.
Invest in Waiting Areas
In a medical facility, it is likely that the majority of visitors will be concentrated in the waiting areas. You should, therefore, invest in decorating this space and making it appealing. You can do so by adding color to furnishings and décor in the waiting room. You should also make seating comfortable as opposed to using common hard and uncomfortable seating. Also, be sure there is enough space in the waiting room so that visitors feel comfortable. If you're still on the hunt for a property, and in need of broker services with a professional healthcare real estate expertise, click here.

Bring the Outside in
You can make your space in your healthcare facility more vibrant by including plants. It's a way of making the indoors feel like outdoors and also allowing fresh air to circulate. There are numerous indoor plants that are capable of giving you that refreshing feel you're looking for and brightening up people's moods. Some of them include the Chinese Evergreen, Asparagus Fern, and the Yucca. You can also bring the outside in by allowing natural light to penetrate where possible.
Consider Accommodating Children
Depending on the nature of your facility, you may want to include a play zone in your healthcare facility. If there are going to be young children there, having somewhere for them to play could help keep the peace. Ensure there are enough toys and activities to keep them engaged and busy.
Keep Things Tidy
This may sound obvious, but your use of space matters a great deal. You want to ensure you go for a minimalist design and avoid clutter where possible. Seeing as this is a medical space especially, mitigating risks and eliminating any obvious hazards is a good thing to do. Whatever the case, you for a simple and clean design that stands out but isn't too busy.
The world of interior design opens doors to endless possibilities. As a result, you can design and create a space in ways you wouldn't imagine. Hopefully, the above tips have given you insight into how to go about designing your facility.