Pedro Carrilho – Arquitectos have recetnly completed their latest rehabilitation project of a building in the center of Lisbon, Portugal – Graça 117. The project consists of a broad restructure, including the restoration of architectural characteristics, the preservation of pre-existing references, and the redesign of the dwelling pattern. 7 new compact T0 flats were created.The commercial retail area on the bottom level was preserved in order to retain the character and noises of the neighborhood. Discover more after the jump.
From the architects: Graça 117 is one of the rehabilitation projects that contributed to the valorization and preservation of the Graça's street urban unity, in Lisbon, as a part of a set of buildings with history.
Like many buildings in Lisbon, this intervention required a general restructuring, with architectural features' recovery, respect for pre-existing references, and reformulation of housing layout.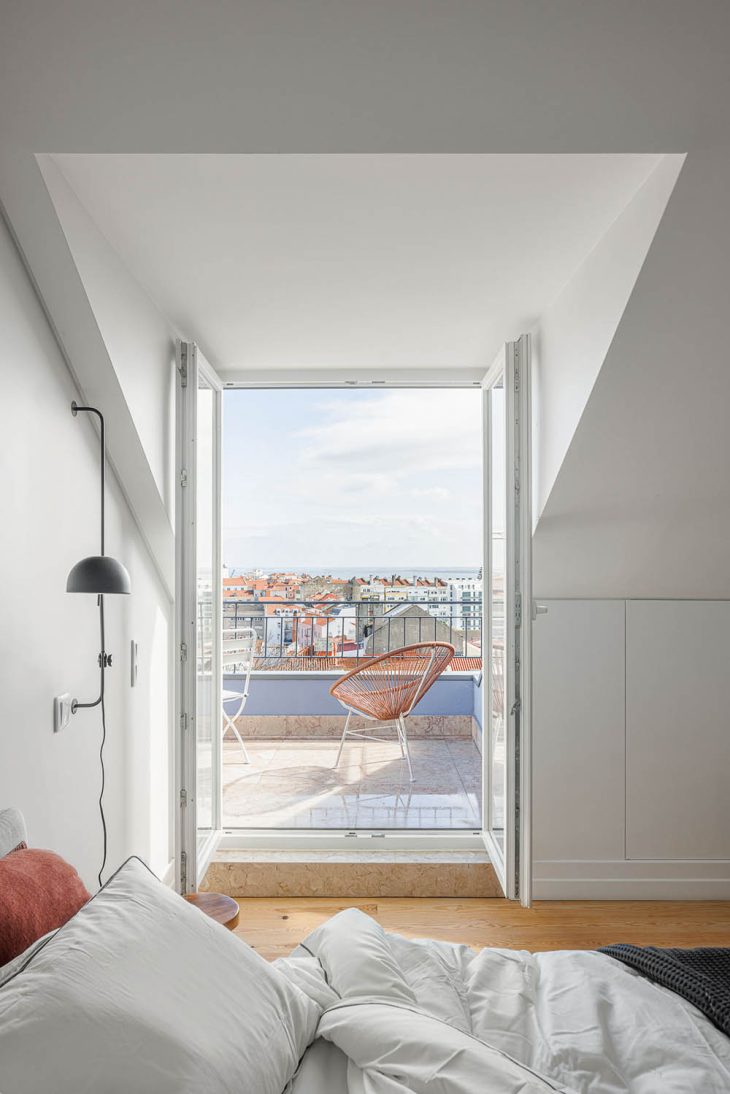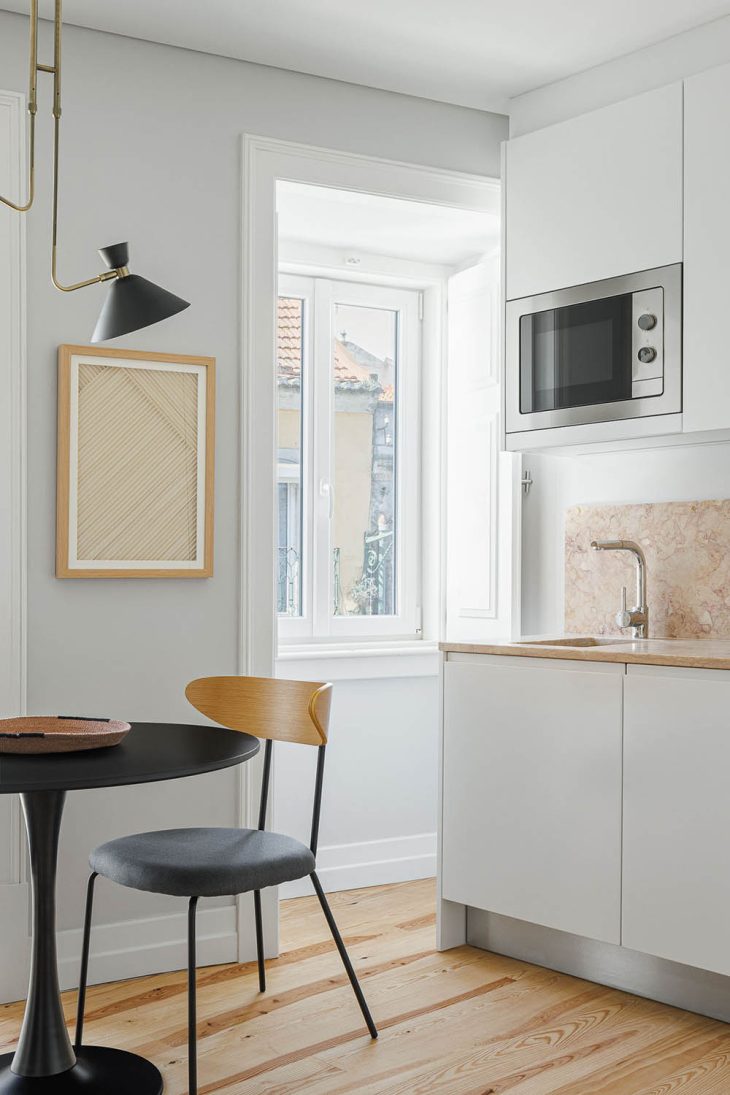 For the housing concept, it was designed 7 small T0 apartments, for a short stay, functional, and suitable for this purpose. On the ground floor, the commercial store space was maintained to preserve the spirit and sounds of the neighborhood.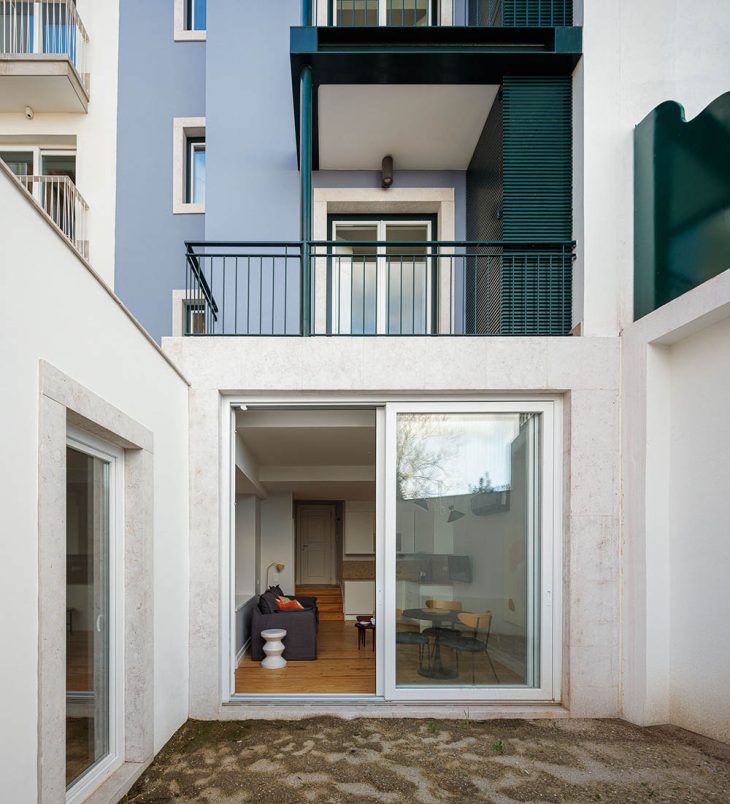 As an integral part of the street profile, it was chosen a singular color for the main façade – navy blue – which creates a chromatic rhythm on this urban front.
Project information
Project name: Graça 117
Architecture Office: Pedro Carrilho – Arquitectos
Main Architect: Arq. Pedro Carrilho – www.pedrocarrilho.pt
—
Location: Lisboa
Year of conclusion : 2022
Total area: 300m2
–
Constructor: CivilSul Construtora Sul, Lda
Engineering: Eng. Paulo Ribeiro e Eng. António Quaresma
Interiors Team: Salto Alto – Soluções de Design Global
–