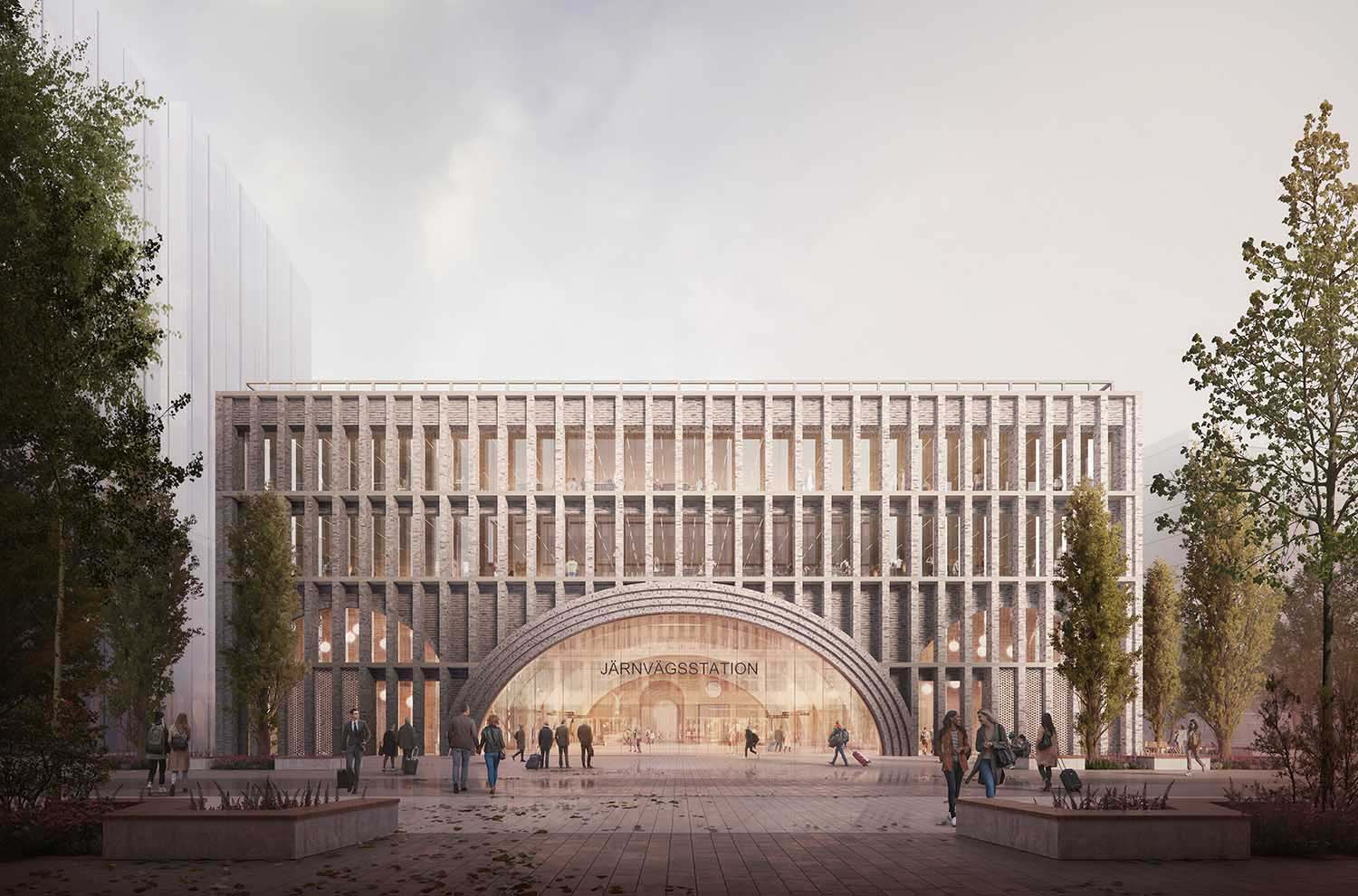 Reiulf Ramstad Arkitekter have won the competition for a new classical station building in central Gothenburg as part of the completion of Västlänken railway.
"As soon as the four architectural proposals were revealed, it was clear that one proposal showed an unusual sharpness and a captivating design that immediately caught the jury's attention."
The design of the project is a monumental, easily legible building that anchors the structure in the station area with its arches and walls and finds its natural position in the cityscape. A building that most likely has the potential to not only be admired and enjoyed but also to end up as one of the city's future symbols and brand buildings. This image captures the essence of the city in a moment in both a classic and modern interpretation. The proposal's scale and form engage both the ancient and the modern city. The correction of structure, function, and aesthetics in this instance demonstrates excellent craftsmanship, strengthening the site, the city, and the railway in the process.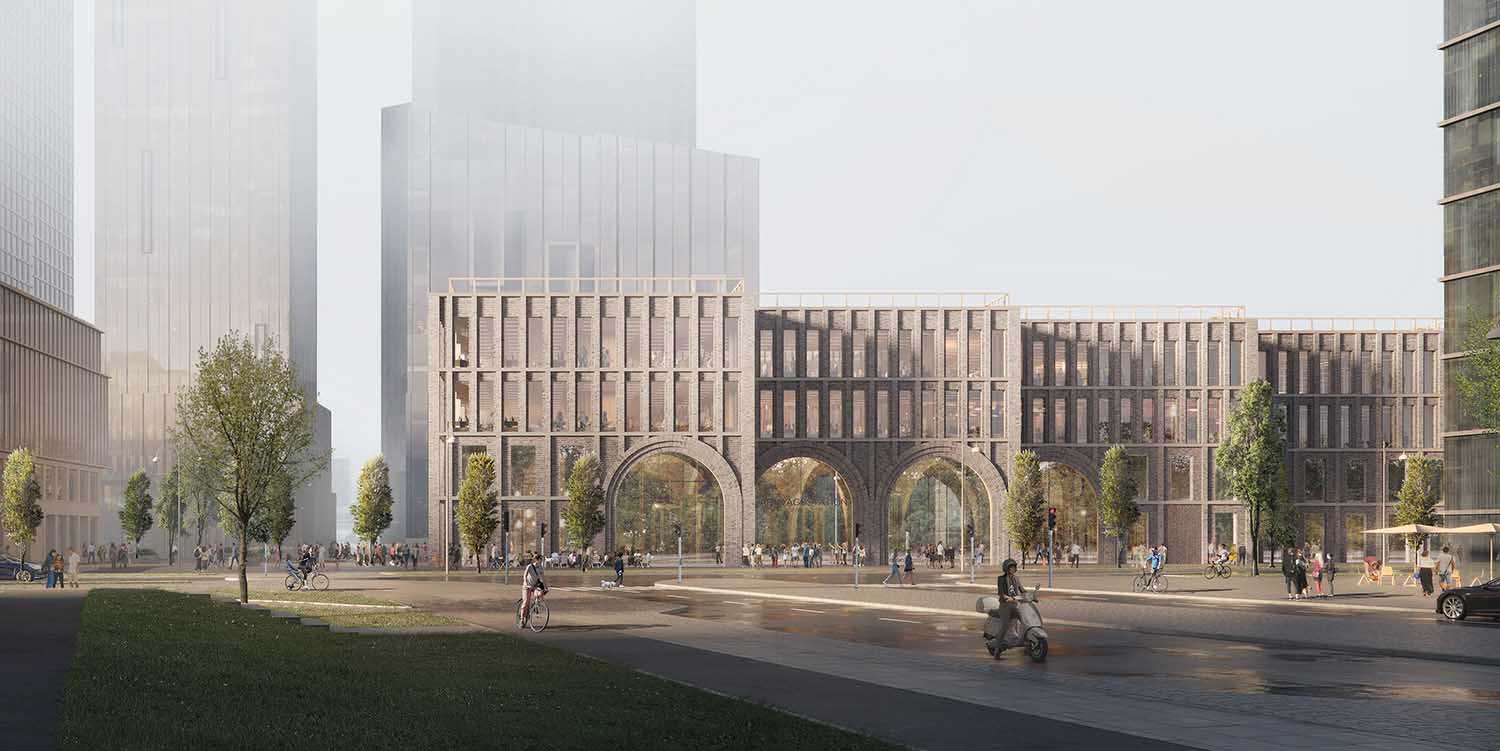 It is an honorable task to design a building that carries such an identity for city life as a station building. We are in a kind of renaissance for trains and station environments. In European metropolitan tradition, the station was often a monumental architectural structure. A cathedral of modernism which today manages great cultural and historical values. The expression and architecture of the station building must therefore be as timeless as it is future oriented. Inspired by Gothenburg's historic Central Station, the development of the infrastructure and the life of the city, it will be a new signature building in the heart of Gothenburg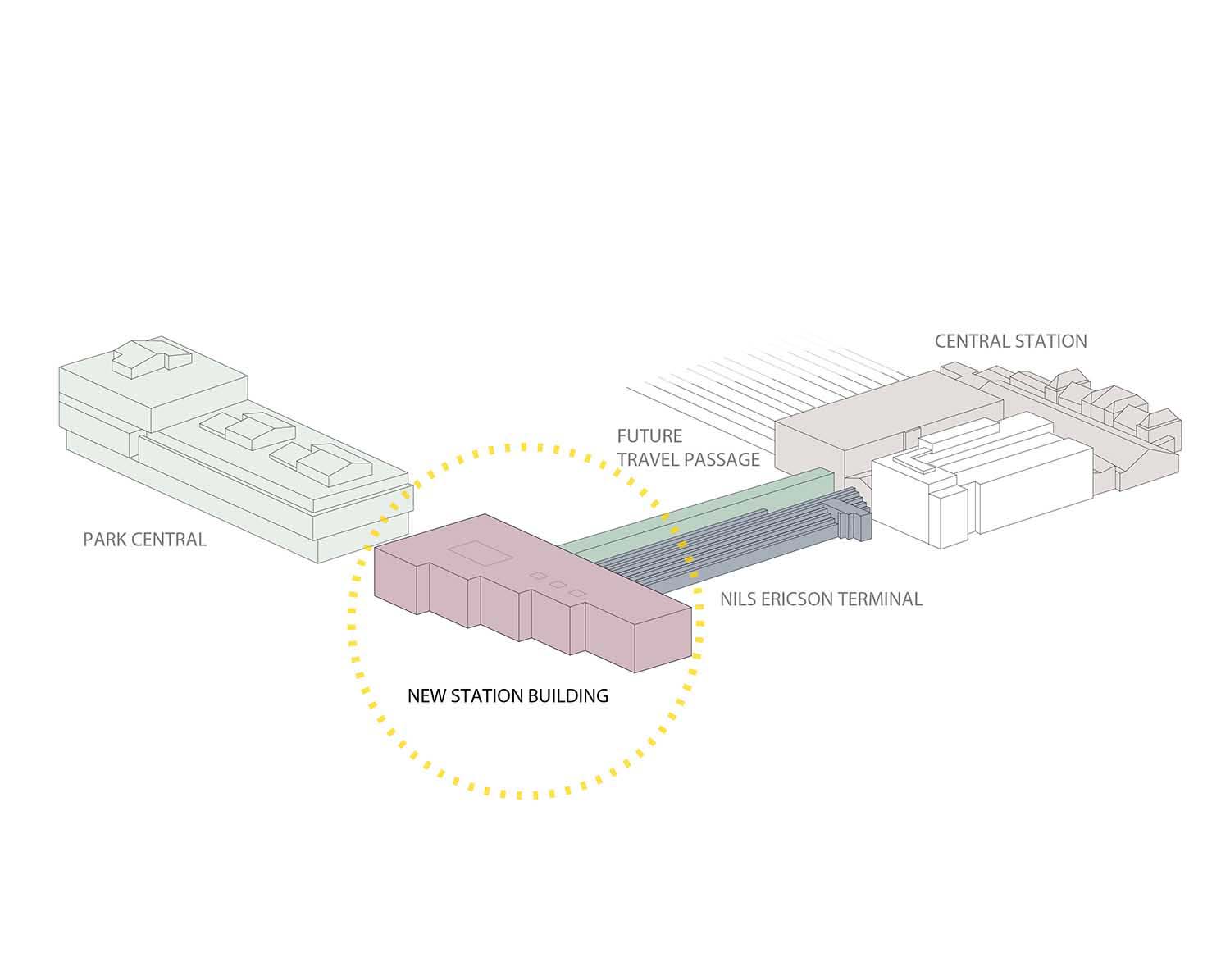 The building adds a new entrance from the north for the Central Station. Of the three entries for Västlänkens station Centralen, it is the largest. The newly constructed district's entrance will be located in the new station building. This intersection is made appealing to encourage more people to use public transportation in a secure and environmentally friendly urban setting. Together with experts from Bollinger+Grohmann, Reiulf Ramstad Arkitekter designed the project.
The new station building's construction is scheduled to begin in the middle of 2024 and end around 2026 or 2027.
Location: Gothenburg
Client: Jernhusen
Type: Public, Transportation
Program: New station entrance to the railway
Size / value: 14.000m2
Status: Ongoing
Commision Type: Competition win (2021)
Photo: Reiulf Ramstad Arkitekter