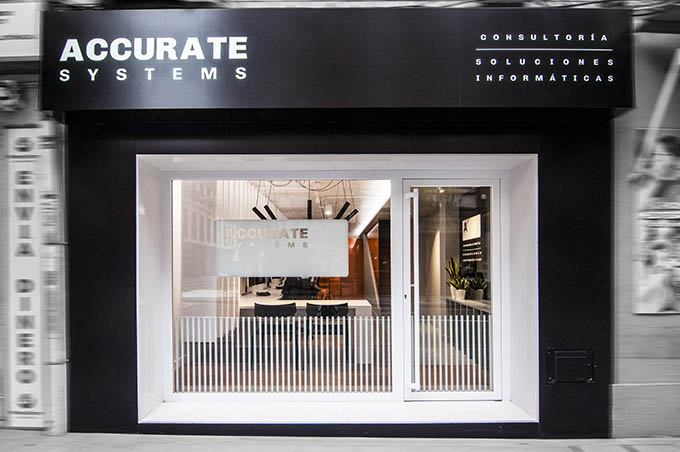 Architecture Studio Vitale designed this stunning office space for IT firm Accurate Systems in Castellón, Spain, in 2019. Take a look at the complete story after the jump.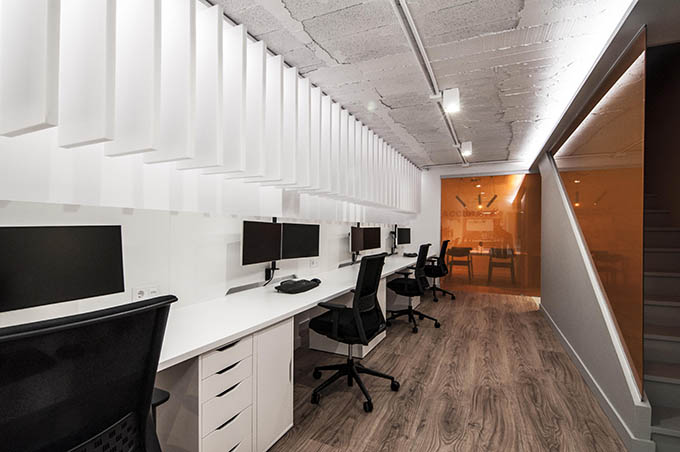 From the architects: Accurate Systems had been in the IT services sector for more than a decade when it decided to renew its image and strengthen its position as IT consulting for companies. Vitale establishes a global communication strategy that articulates the design of all the elements and environments of the brand, from branding to the interior design of its offices.
The aim of the project is to update and reposition the business as a IT consulting specializing in the development of large-scale projects. An open concept office design is proposed that shows the potential of the company with a forceful work table in a linear that favors the cross-cutting nature of corporate routines and communication between members of the multidisciplinary team of professionals. A comfortable workspace design that transmits the brand's innovative spirit and values such as empathy or efficiency.
The design fosters a cosmopolitan aesthetic of architecture and timeless inspiration, where the corporate color of the brand is part of the design.
The design of this small office makes the most of the small 45 m2 available and generating an area with 4 workstations that make up the circulation area. The needs program includes a service area at the entrance, the private meeting room and a printing and storage area under the stairs.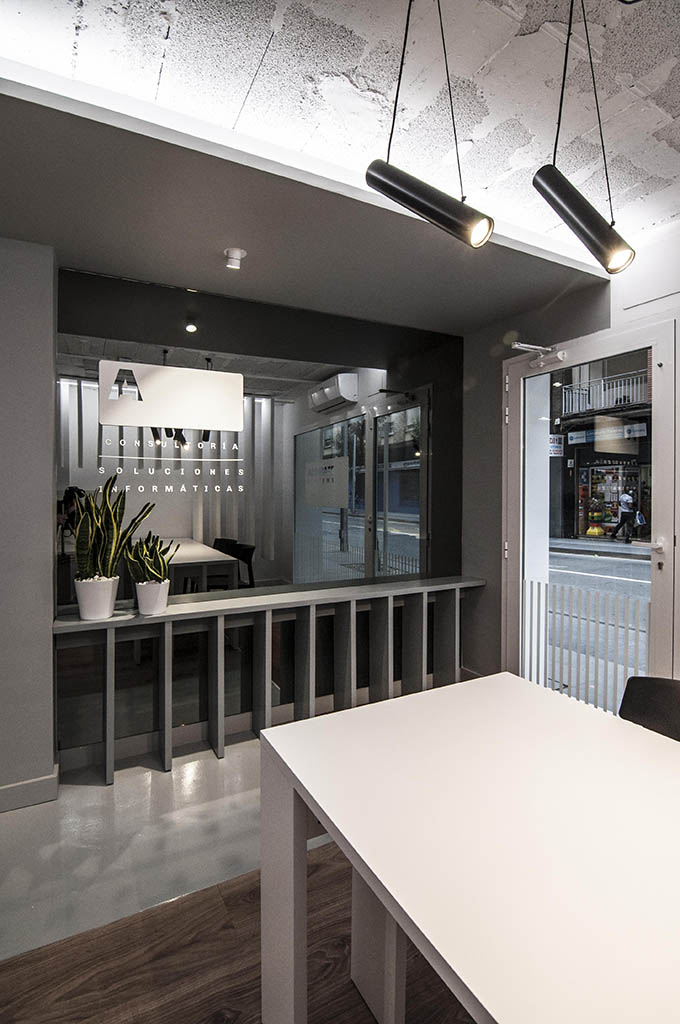 Taking inspiration from the aesthetics of the dissipation systems of the computer components, a backlit sculptural element of almost 10 meters in length with acoustic properties is suspended from the ceiling. This repetition of sound-absorbing panels in a vertical arrangement (which accompanies the upper part of the linear table) minimizes the sound impact of the frequent telephone conversations and videoconferences of the technical team.
It´s a reduced cost intervention that starts from a room with ceilings only 252 cm high. Much of the floor is visible, it is minimally repaired and it is only finished with paint to form part of the office decoration in combination with the tubes that lead the lighting cables (a mode of lines as a technological reference).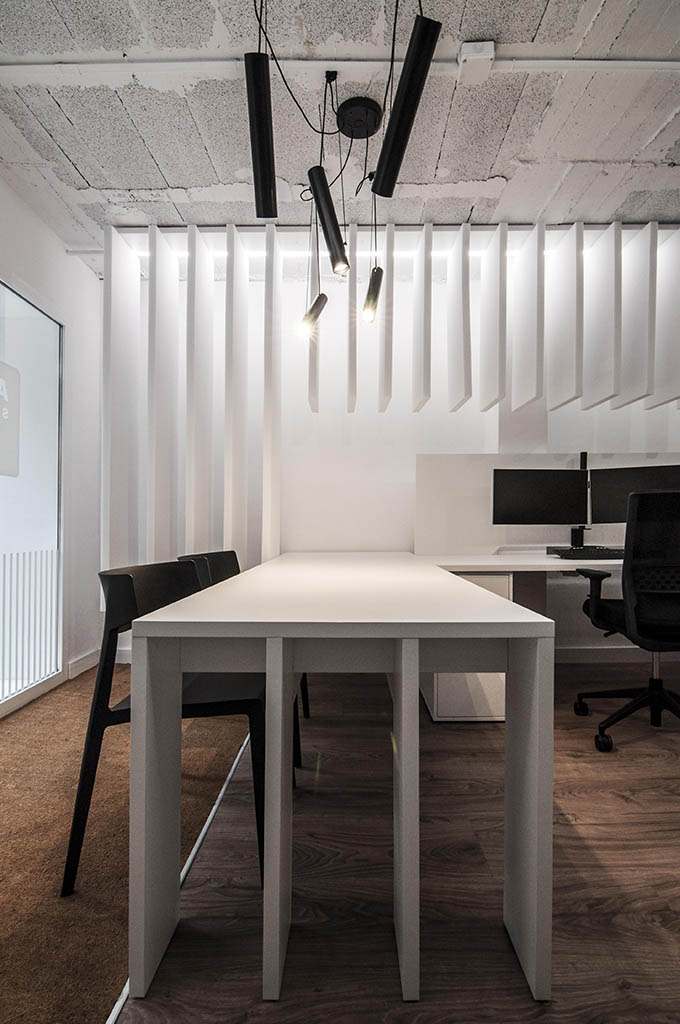 The vinyl wood flooring (just 3 mm thick) covers the existing ceramic flooring without losing height and achieves improved acoustic and thermal comfort.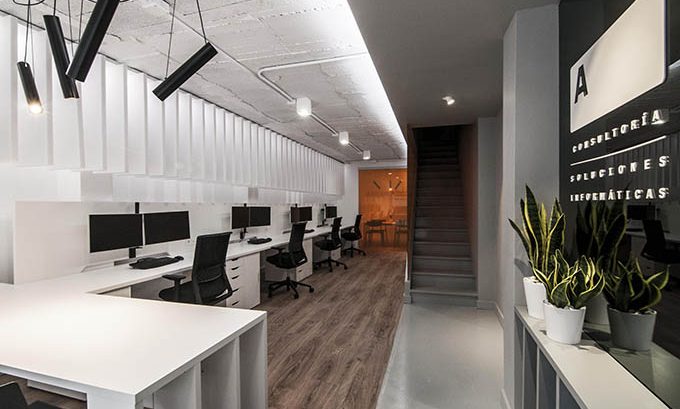 Project: Accurate
Year: 2020
Localization: Castellón (Spain)
Interior Design & branding project: Vitale
Area: 45 m
2
Furniture: Actiu, Vitale
Decorative lighting: Ole Lighting
Vinyl flooring: Forbo
Photography: Vitale