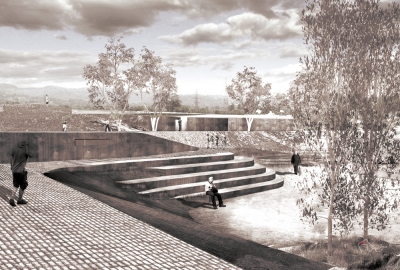 Project: Park at Latsia, Cyprus
Designed by Ariadni Vozani, Eirini Androutsopoulou
Project Team: Antonis Tzortzis, Manos Saratsis, Marianna Stavridou, Nella Stefanatou
Consultants: Nelly Marda, Andreas Ioannidis
Client: Municipality of Latsia, Cyprus
Location: Latsia, Cyprus
Website: vozaniariadni.com & ea-arch.blogspot.com
Ariadni Vozani and Eirini Androutsopoulou share with us their proposal for the design of Park at Latsia in Cyprus. Discover more of the design along with architects' description after the jump: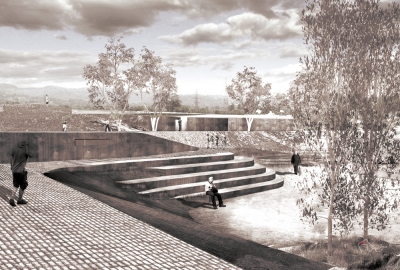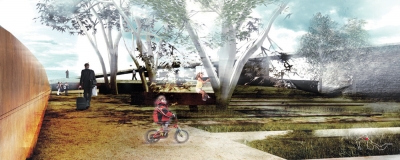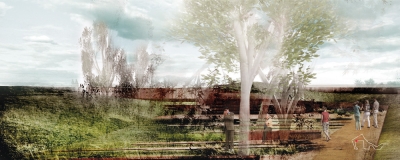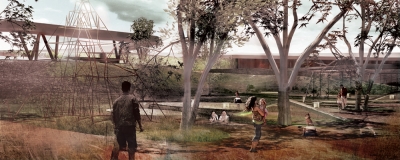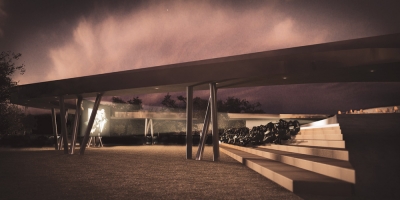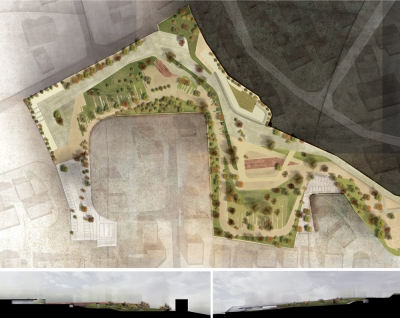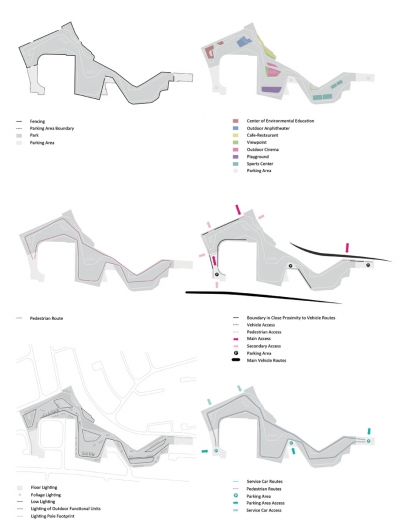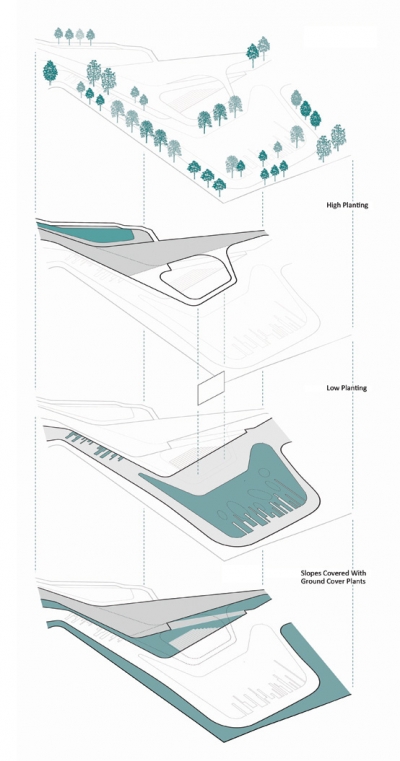 From the Architects:
The purpose of this competition is to establish a design for the Paliourokampos Park, which will host a wide range of activities, accessible to the city's citizens.
The design for the new park at Latsia included the incorporation of different indoor and outdoor facilities in a particular site that looked as the remnant of the urban development of the area. The proposal was based on the spatial dialectic of two basic zones that open up on the different 'rooms' – functional units of the program.
A. The 'balcony', that includes the main zone of circulation and the main entrances of the park.
B. The 'river zone', a central zone at the lower level of the park that is formed by two slopes. The one allows the continuous interconnection with the balcony zone and the other follows the northwest boundary of the site suggesting a buffer zone between the park and the surrounding urban area.
The central aim of the proposal was the diversity of views and experiences through the formation of a fluid landscape in different ground levels. The suggested plantation includes native trees plants and flowers that are organized in zones that either penetrate or follow the main paths of circulation. Vertical Zones of high plantation function as curtains that control the view and suggest a variation of impressions according the different annual seasons.
Through the manipulation of the balcony and the inclined ground, three main 'rooms' are formed. These are treated as containers of specific outdoor and indoor facilities, which per room form a cohesive functional unit and assign a distinctive character to each 'room', such as educational, recreational and sports area. 'Room A' is the container of the educational uses of the program, such as the center of environmental education and the outdoor amphitheater, 'Room B' stands for the recreational uses, including the cafe-restaurant, the children playground and the outdoor cinema while 'Room C' contains the basketball and tennis courts and is therefore conceived as a sports area. The indoor facilities are formed as part of the landscape and are mainly placed below ground.