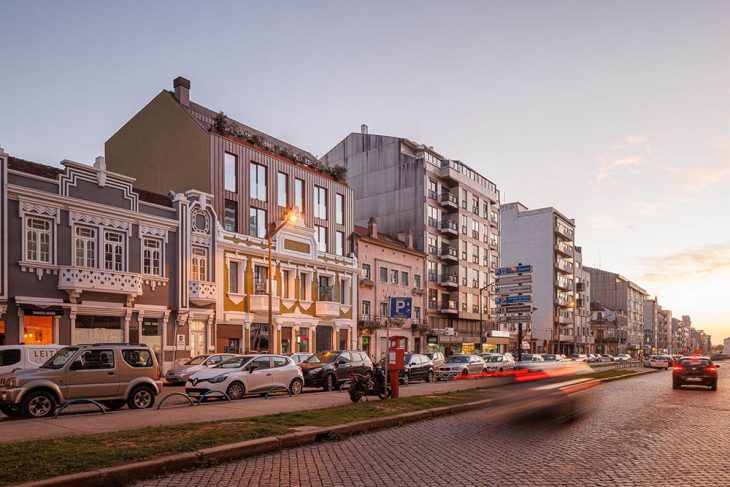 Mário Alves arquiteto has recently completed his latest project in Aveiro city, Portugal – 5ª Avenida. The project is situated in one of Aveiro's oldest streets, a neighborhood known for its architecturally beautiful historic façade. The project involves demolishing a dilapidated structure and erecting a multifamily residence as well as a commercial structure. Given the location's context, one of the project's tenets is to conserve and repair the building's facade, reclassifying it and keeping its historical and architectural importance in the layout of Dr. Lourenço Peixinho Avenue. Discover more after the jump.
The area has a rectangular shape and exaggerated morphology because there is a 2.50 m difference in height from north to south. Contiguous structures with clearly defined alignments are present on the ground on the opposite sides. Analyzing the surroundings while taking the development site into consideration is crucial for a harmonious coexistence of the new and the old. The surrounding area is inconsistent in volume, and the various building heights indicate a disorganized design. A single volume is suggested to create a harmonious street front. It is put back in front of the existing façade so as not to compete with it for attention.
The proposed volume envisions a height of four storeys, guaranteeing that the building's surrounding structures can create a homogeneous skyline in the future. Therefore, the volumetric disparity present on this street front will be bridged by a seamless language of height transition. The roof design in this location is quite distinctive and eye-catching. To achieve this, the proposed volume adopts a gable design, which reduces the effect of volume by having the façade of Dr. Lourenço Peixinho Avenue as its lowest point. The volume assumes a height of five levels on the back facade.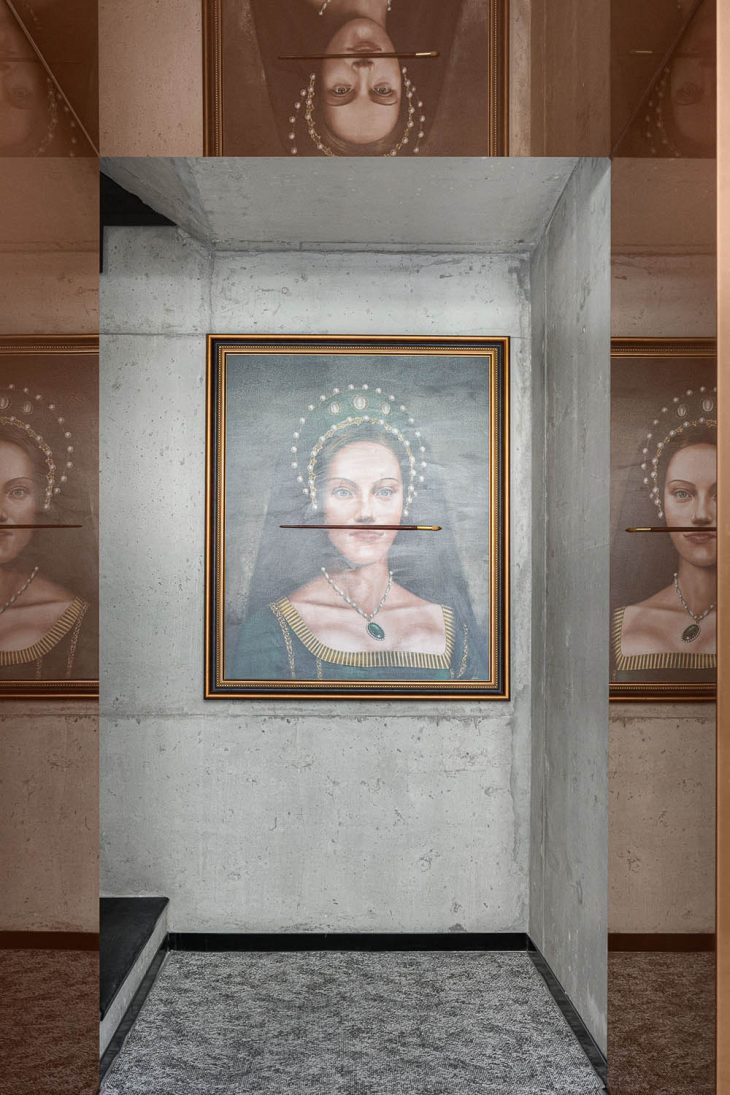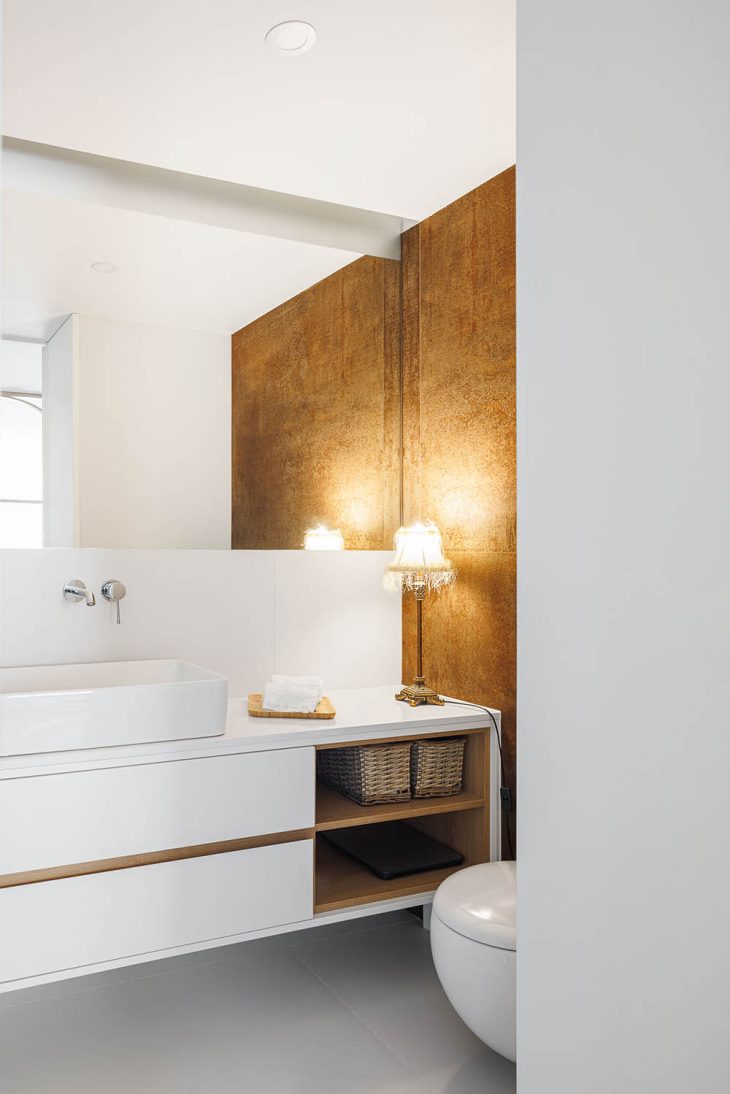 The two elevations are continued by the roof design. Due to its commercial nature and pedestrian profile, Dr. Lourenço Peixinho Avenue, on level zero, provides the pedestrian access to the building. Street, Cmdt. Rocha e wedge, which takes on a secondary façade character in this street due to its more vehicle-like nature, is the design of the car access. The primary elevation is carefully constructed so as not to duplicate the function of the existing elevation, and the intervention's materiality is homogeneous, as if it were made of a single piece. As a result, the new elevation appears to be receding, and the new openings share the same distinguishing alignments as the old elevation. facing Rua Cmdt in the back elevation. Small protrusions in the back elevation, which faces Rua Cmdt. Rocha e Cunha, attempt to create a distinctive rhythm while also creating the possibility that the interior may be the exterior.
Project name: 5ª Avenida
Architecture Office: Mário Alves arquiteto – www.marioalvesarquiteto.pt
Main Architect: Mário Alves
—
Location: Aveiro
Year of conclusion : 2021
Total area: 3277.00m2
–
Constructor: Ponto Urbano – Consultores Imobiliários lda
–
Photographer: Ivo Tavares Studio – www.ivotavares.net