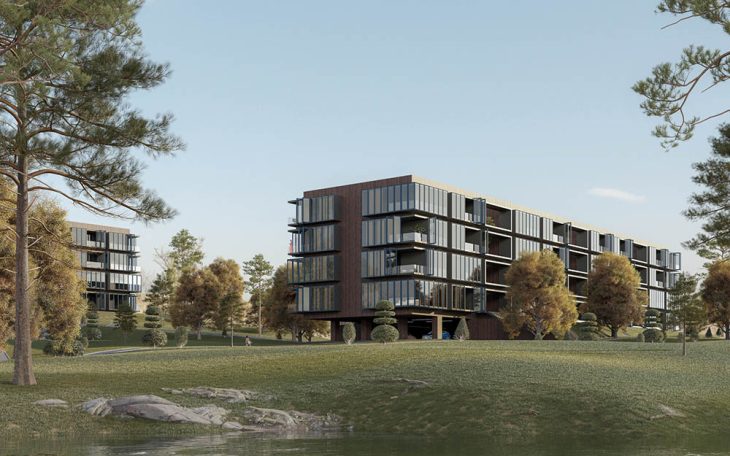 STIPFOLD have designed this stunning minimalist residential complex in Tbilisi, Georgia. The primary goal of the design was to prevent the building's resemblance to a standard residential block, taking into account the location and surroundings, which were tucked away from the Tbilisi city center.
To avoid an unpleasant transition from the verdant surroundings into a drab entryway, intermediate spaces between the building and nature were constructed. These areas bring more natural light and ventilation to residences.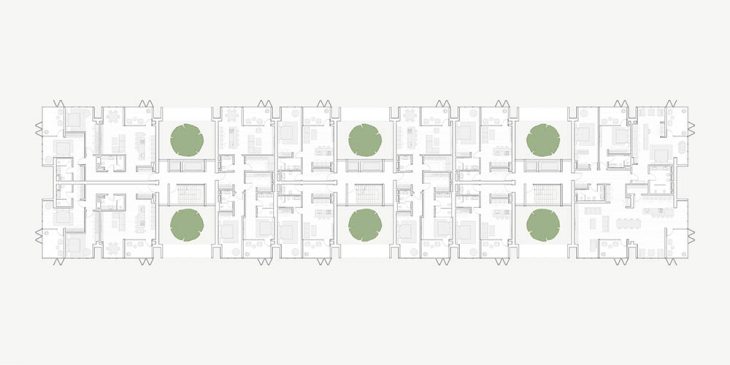 Building motifs must rigorously adhere to local architectural laws and competition guidelines, with straight and even masses producing repetitive rhythms. A close connection with the environment is achieved by using simple geometry and natural finishing materials.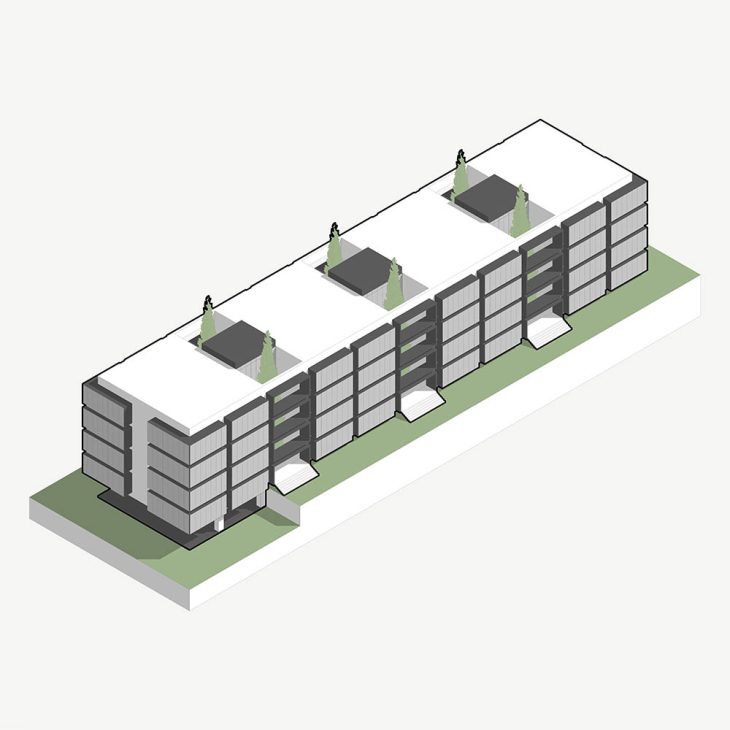 Residents can modify the terrace spaces to suit their demands depending on the season thanks to the folding panels of the balconies.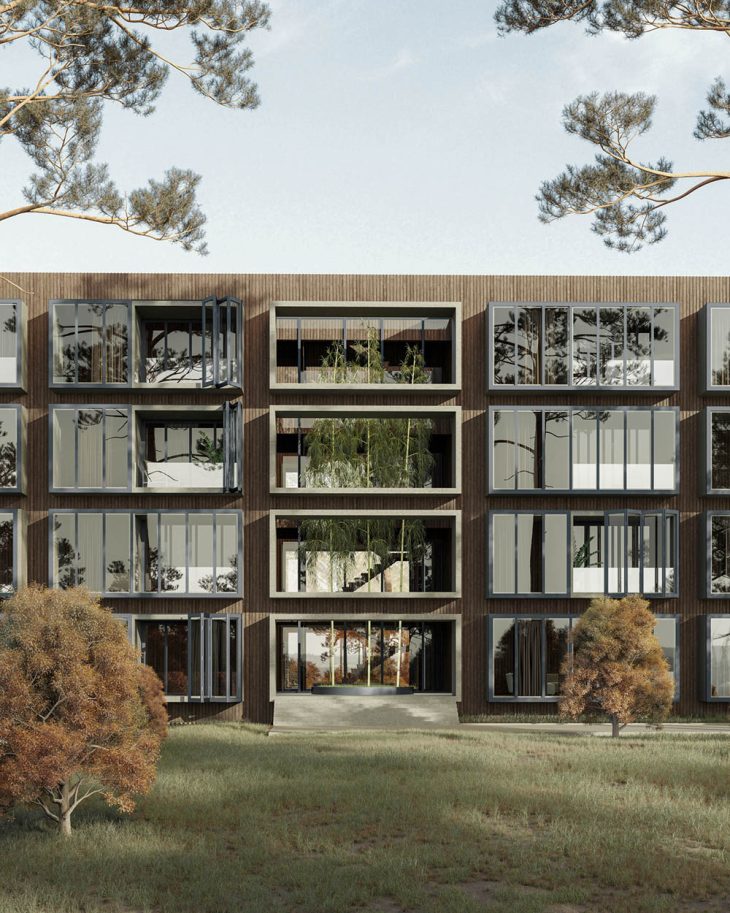 Project Team: Beka Pkhakadze / George Bendelava / Giorgi zakashvili / Magda Zandarashvili / Niko Malazonia / Archil Takalandze
Location: Tbilisi / Georgia
Type: Residential
Area: 7 500 m2
Year: 2022
Status: Competition
Discover more projects by STIPFOLD: stipfold.ge