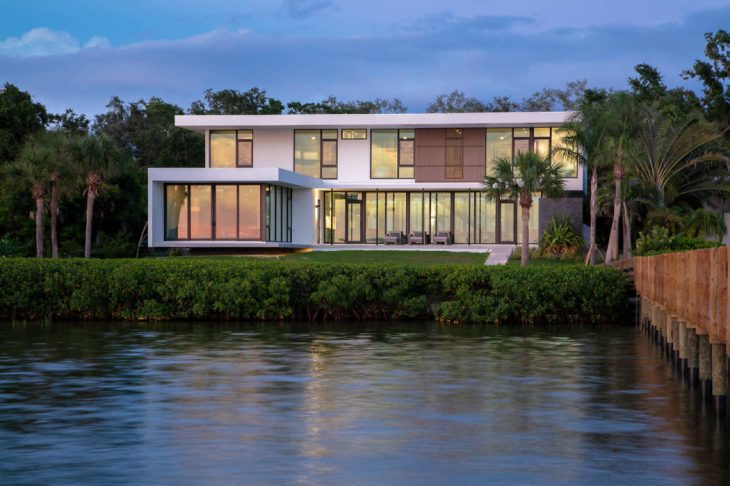 Sweet Sparkman Architects designed this stunning two-story bayview residence situated in Sarasota, Florida, United States, in 2017. Take a look at the complete story after the jump.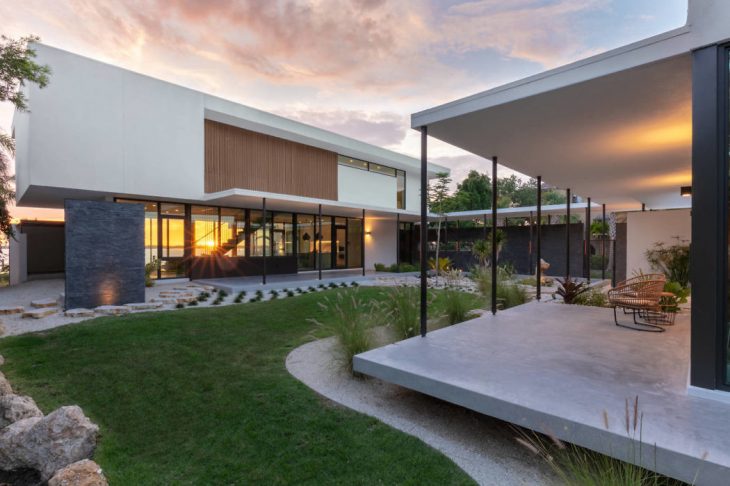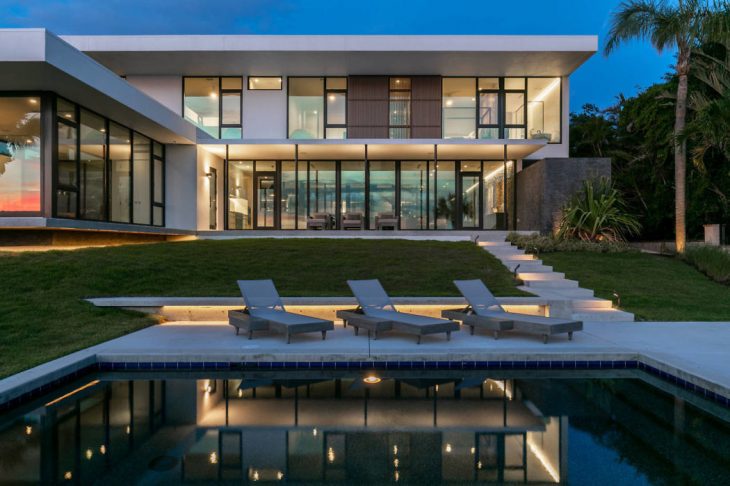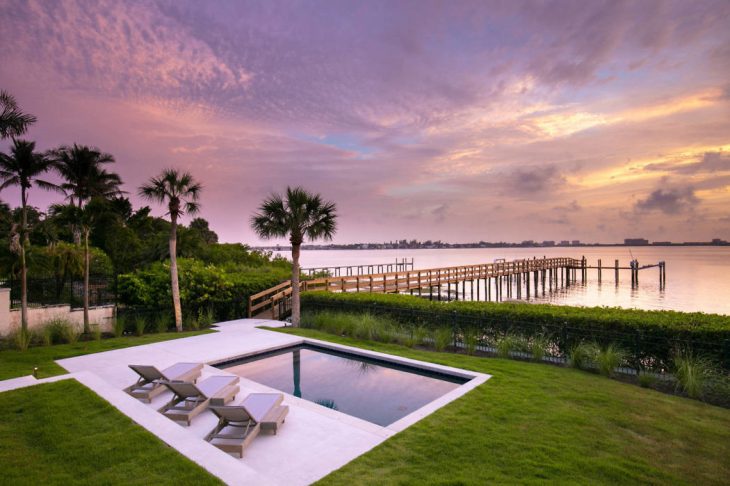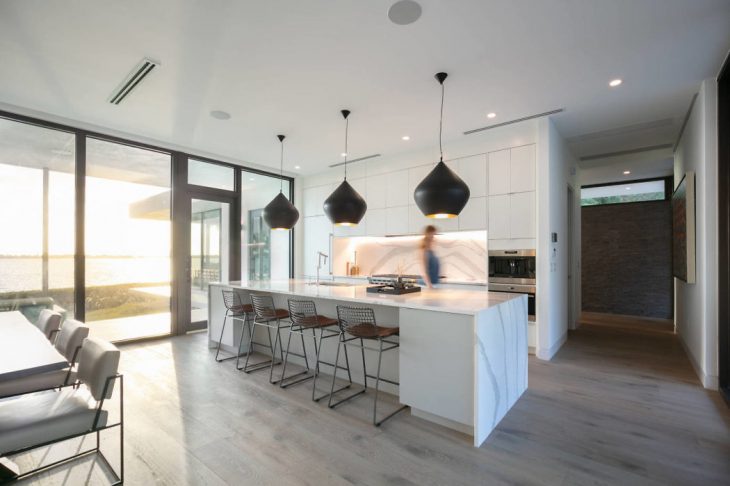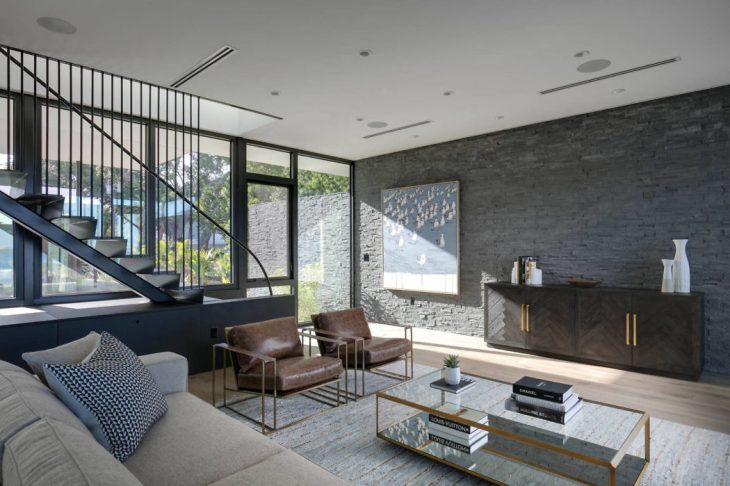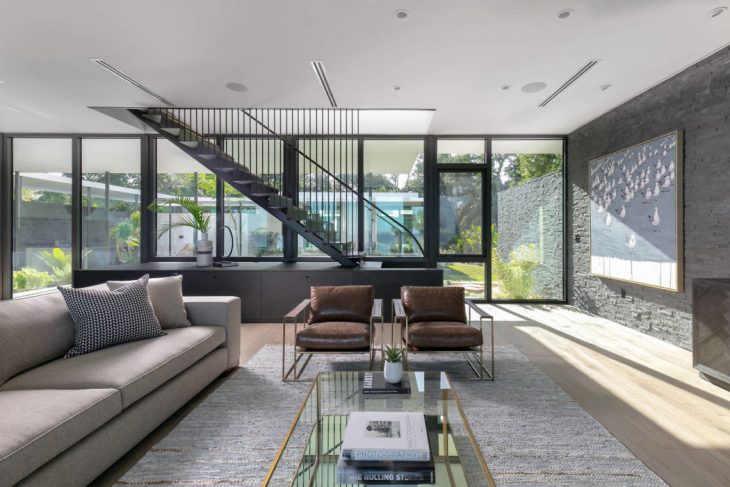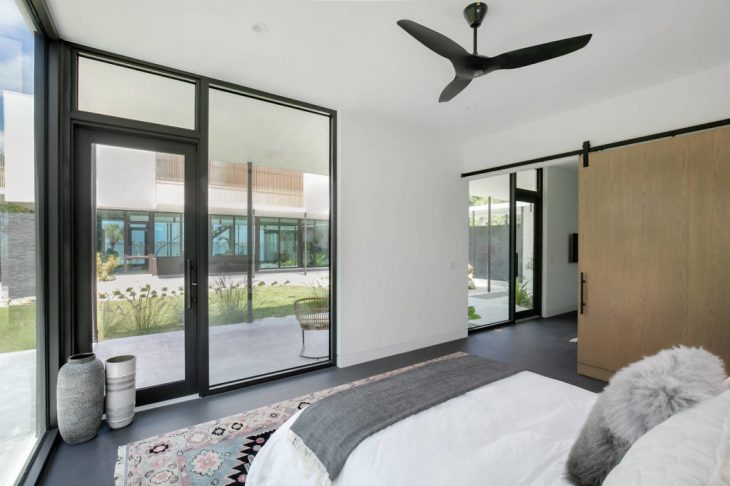 From the architects: This residence overlooking Sarasota Bay was the result of a young couple looking to reconnect with Sarasota, their former hometown. An interesting, but non-conforming mid-century modern home stood on this site, which was demolished to make way for a new structure, with a separated program, designed to create three distinct outdoor environments. The undulating topography of the backyard provides sweeping views of the bay and Lido Key in the distance, while the courtyard nestled between the main house, and guest house, creates a private green space for the two young children to play.
A sea of grasses and ferns frames the northern and eastern facades, giving contrast to the dark limestone walls. A large gate welcomes guests into the courtyard, effectively an outdoor foyer, leading up to the entry. As the program is stretched to create gaps, the architecture follows with roofs being separated from walls by clerestory windows, steel columns that terminate to thin knife plates, and slabs cantilevering just inches above the surrounding grade. The feature staircase, continues this concept by floating just above a monolithic plinth below. All spaces, even the guesthouse at the extreme eastern side of the site are afforded views to the bay.
Photography by Ryan Gamma
Find more projects by: www.sweetsparkman.com