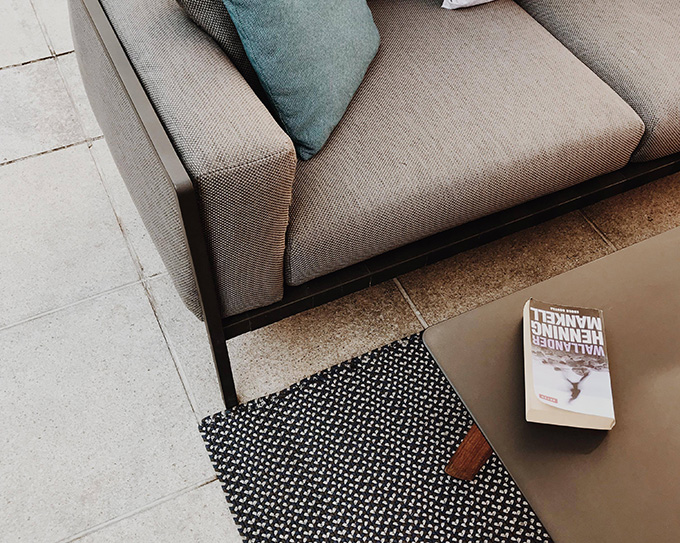 There are many flooring types, but not all are created equal. Each kind of flooring comes with its own unique cleaning requirements. To ensure that the flooring in your home or business looks great and lasts, it's important to make sure you're using the appropriate cleaning methods. Improper cleaning can result in costly damage and even reduce the durability of your flooring. Here are the proper cleaning methods for seven different types of flooring.
Concrete Flooring
Concrete is porous, so this flooring should be coated with a commercial sealer to keep moisture and stain-causing substances from soaking into the surface. Once it is sealed, dust it regularly before mopping it with an appropriate cleaner. It's also recommended to wax and buff your floor to help maintain its shine. For large floors, it's helpful to find an industrial floor scrubber hire near you.
Vinyl Flooring
Vinyl can be an inexpensive and versatile flooring material, but it's susceptible to moisture damage. Clean up any spills promptly and thoroughly with a soft, dry cloth or towel. Microfiber is the best option since its non-abrasive texture won't damage the lamination. To clean vinyl floors, never use a steam mop or any other type of wet mop as it can damage the adhesive and cause the vinyl to curl or bubble. Only use a cleaner that is approved for vinyl flooring.
Terrazzo Flooring
Terrazzo floors should first be treated with a sealant made specifically for that flooring type. This guarantees that the terrazzo remains firmly adhered to the concrete underneath, even with heavy foot traffic. Since terrazzo has a natural shine, it doesn't usually need to be polished and maintenance is simple. Just wipe it down with a mild cleaner and a soft mop to keep it looking its best.
Linoleum Flooring
Much like vinyl, linoleum floors should not get wet. Regular maintenance only requires vacuuming or dusting, and any grime can be mopped up with a soft, damp cloth. For occasional deep-cleaning, use a floor wax approved for use on linoleum. This removes scuffs and other marks and gives your floor a beautiful shine.
Ceramic Flooring
Ceramic tiles are a much more tolerant of water than most flooring types. Clean your ceramic tile floor regularly with a mild cleaner and wet mop. For the grout, simply scrub it with a stiff brush and grout cleaner. You can apply a sealer to the grout to prevent staining, but the rest of the floor will still require dusting and mopping.
Marble Flooring
Much like concrete, marble is a porous material. This means that moisture can soak into it where it can cause stains and structural damage to the material. For this reason, it's important to ensure that your marble floors are properly sealed before you clean them. Regular maintenance involves dusting and the use of a pH-neutral cleaner to prevent discoloration or damage to the sealant. Always use a soft, non-abrasive mop or dusting cloth.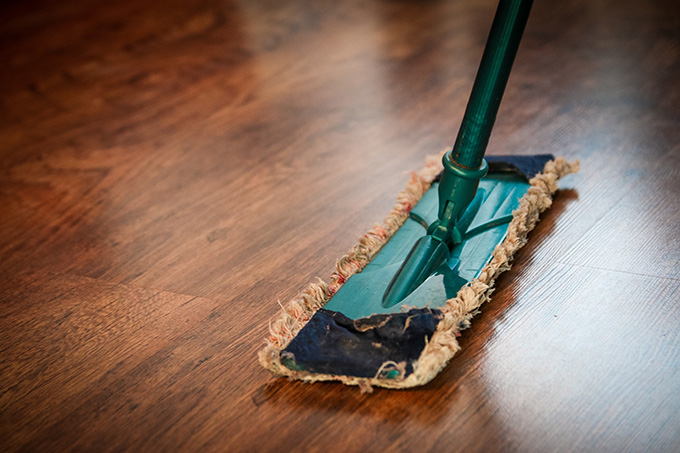 Wood Flooring
The most important thing to remember when cleaning wood flooring is that you should never use water in any amount. Water damages the finish and can cause warping, cracking and discoloration. The only exception to this is if the wood has been sealed with polyurethane. To care for your wooden floor, simply keep it dusted and swept and wipe up any spills immediately. Follow up with a cleaner or wax formulated specifically for wood floors.