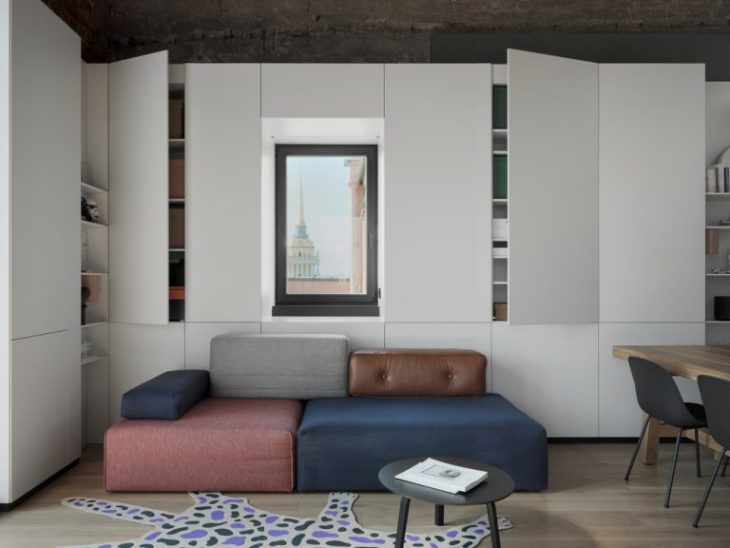 When you have a small studio apartment, you usually want to use the space rationally but make sure you don't end up with a lot of clutter. This is a tough task, especially if you don't really know anything about interior design.
Owners of large apartments may also face this issue, trying to make their small bedrooms or studies look bigger.
Although you can't physically stretch a room, you can definitely use some design tricks to make it appear larger. Here is what you can do:
Add Mirrors
Probably, the most obvious way to enlarge an area visually is to add an item that would reflect the surroundings and create an illusion of additional space. You can use several matching mirrors and organically place them in the room. Ensure that mirrors get enough light and reflect the part of the room you want to make look bigger.
The most common place for a mirror in a bedroom is on the wall opposite a bed or above the dresser. Alternatively, you may consider hanging a mirror at the end of the hallway to extend it visually.
Mirrors are not the only objects that may serve such a purpose as enlarging the room. Glossy surfaces of various forms and types may do this trick as well.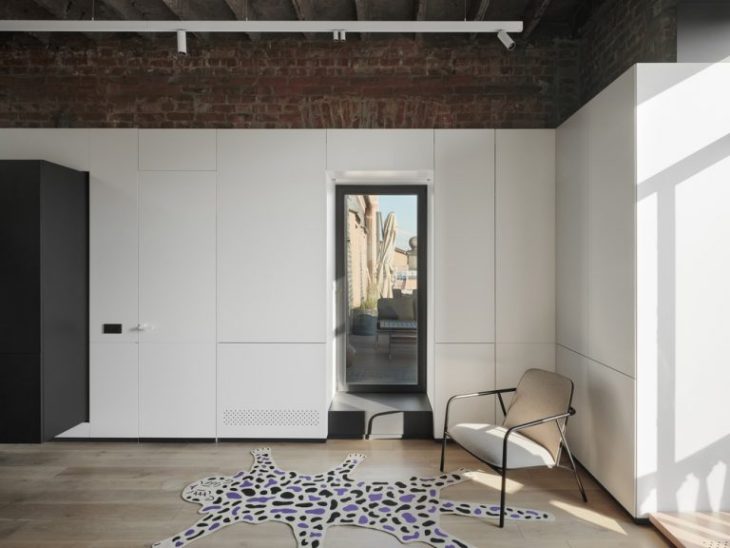 Choose Light Colors
The ideal color options for walls of a small room are light and preferably warm shades. Here is the list of your best choices here:
Clean white
Light grey
Light green
Pale blue
Sea green
In case none of the listed strikes a chord with your soul, at least make sure not to use the bad options, like intense red, orange, muddy shades, or dark colors.
Put Up the Right Pictures
Prints or paintings on the walls may also impact the appearance of the room. The logic is extremely simple — small objects make the surroundings look bigger, while larger ones cover too much of the already lacking area. It may sound ridiculous, but placing a small painting in the center of the wall is what may instantly enlarge your room.
A complementary tip is to use drawings that contain stripes. The human eye unintentionally stretches objects that have symmetrical stripes on them. Place drawings vertically to make the wall look taller, or place them horizontally to extend its width.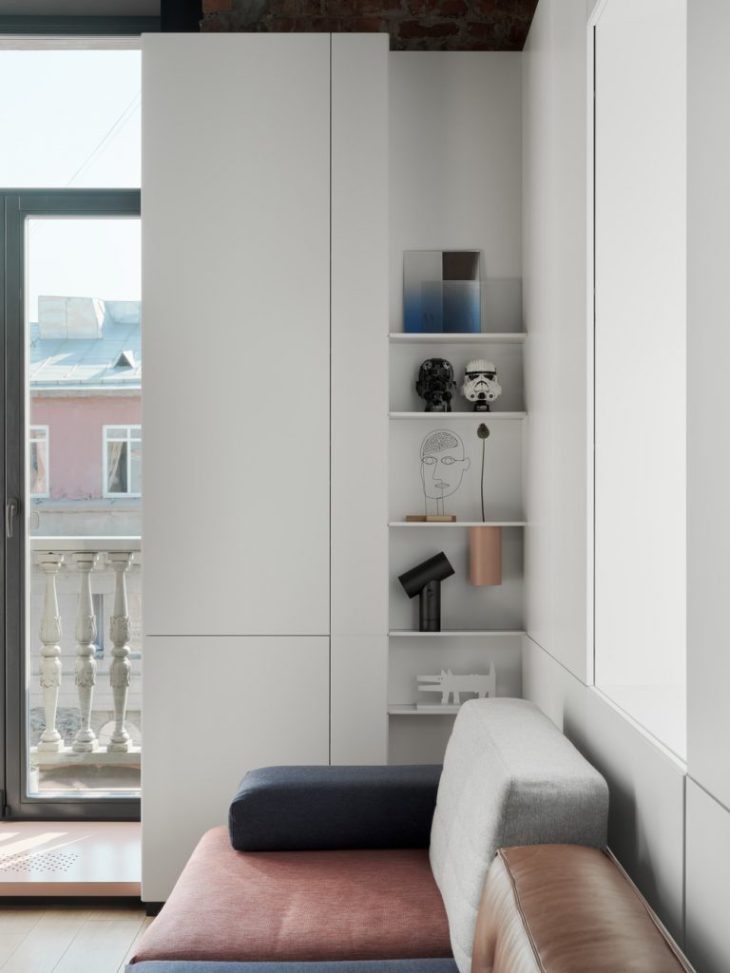 Avoid Small Patterns
A unique wallpaper pattern may look fun and whimsical in the catalog but in reality, it will only make the room look smaller. Avoid busy patterns with a lot of small details.
If you absolutely cannot do without them, you may opt for having just one accent wall with a print and leave the rest more neutral. Also, sometimes large repeating patterns work to enlarge the room — but that will depend on the print itself.
Pro tip: Choose the curtain color that matches the shades of the wall. Attempt to get as close to the color of walls as possible. This would add to the integrity of color flow, making the entire room larger and more spacious.
Use Decor Sparingly
Many decorations become redundant quickly and start absorbing the space of the room. Improper arrangement of decor may easily lead to a chaotic effect, making your room look like a student dormitory. Here are examples of winning room decorating ideas:
A minimalistic gallery wall.
Teacup candles or other accessories arranged organically on an unused surface.
Hanging flower vases or a large plant.
A huge rug that fits the room design.
Custom wallpaper or modular paintings that would tie asymmetrical room walls together.
At the same time, you should avoid decor that doesn't match the overall room design. Avoid placing too many throw pillows and don't use small-sized accent pillows at all. Besides, don't hang items such as artwork or chandeliers too high.
Make the Room Light
Proper lighting is also crucial for finalizing the appearance of the room interior. Too many shadows on the walls make the room look smaller.
Bad lighting is often associated with having too much or too few light sources. Ensure that the light is distributed in a proper way and that you have sufficient lighting capacities to fill the room during the nighttime.
Bottom Line
Even the smallest room can look spacious and elegant if the design is approached wisely. Use the tips we have provided for you, and we guarantee you will be able to make the most out of every space!
If you intend to buy apartments in Dubai, you should choose a vendor that has enough apartment options available for you to select from. This way, you'll be able to pick the design you like and won't be stuck with cluttered rooms. You can even get an apartment without furniture and decor at all and create your own interior design concept from scratch.
Images from G4 Apartment designed by DA BUREAU – See the full story here