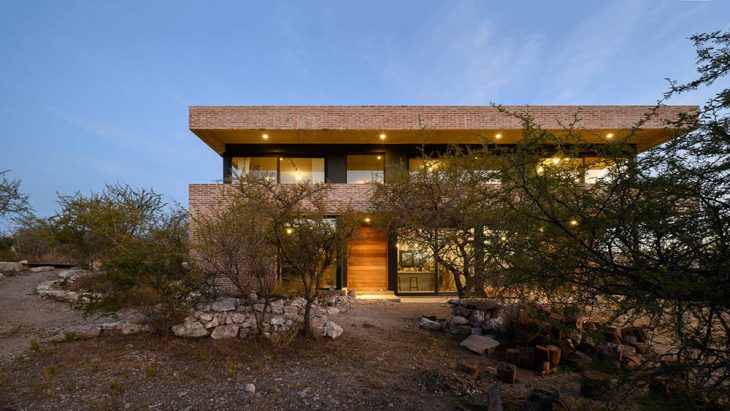 Designed by LOMA Arq +, Casa Atelier was built for a couple of designer-artists and is surrounded by local wildlife and plants in the Traslasierra Valley in San Lorenzo, Córdoba. Discover more after the jump.
The dedication to maintaining the link to these natural surroundings is without a doubt where the design process begins. The architecture creates a relationship in which the natural surroundings become more than simply a background for the home and the people who live there; they become an integral part of their lives and artistic endeavors.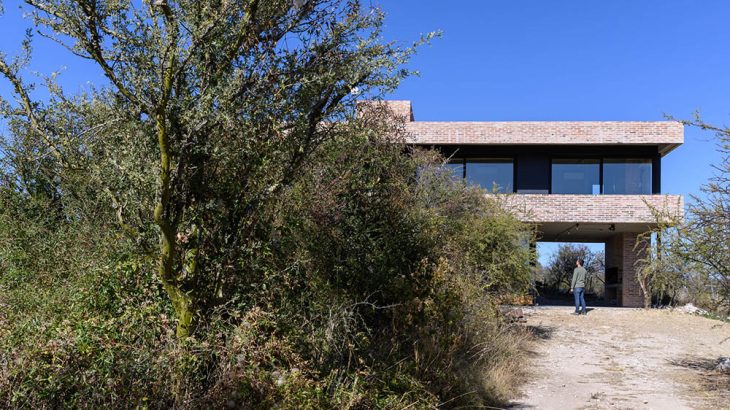 The environment of the home, both inside and out, inspires its owners to pursue their artistic passions.
Reinforced concrete and the coziness of wood merge with the rustic regional materials, such as locally manufactured brick that has been heated to a high temperature in clay ovens. Materials that are energy-efficient and need very little maintenance were carefully chosen following a thorough climate analysis. A significant portion of the north façade is made up of large windows, which provide expansive views of the surrounding natural scenery and act as heat-reflectors in the winter
The home uses traditional hand craftsmanship with local materials in a modern, minimalist approach while concealing its constructive and structural complexity with its simple morphology and clean finishes.
On the north façade of the house, there is a strong link between the interior and exterior, both on the ground floor with the entry gallery and on the upper floor with the balcony connecting the two studios to the east and west and the center bedroom.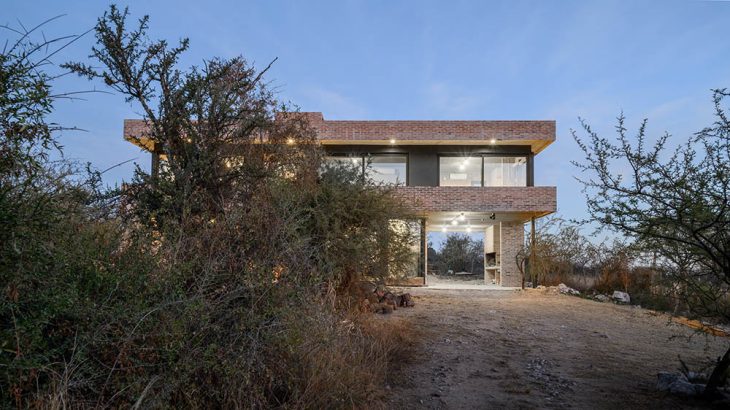 The communal area is designed around a double-front fireplace that serves as the focal point and venue for gatherings. The kitchen and dining area are on one side, while the peaceful, cozy living room is on the other. A double-height central open area that serves as a link between the main entry, living room, kitchen, dining room, and the private space on the top level also divides the two.
Architects: LOMA Arq + – loma-arq.com
Study Location: Mina Clavero, Córdoba, Argentina
DETAILS
Area: 230 m2
Year: 2019 – 2020
Location: San Lorenzo, Córdoba, Argentina
Principal Architects: Rosica Lorena, Williams Matías
Structural calculation: Baldazar Eliana, Engineer