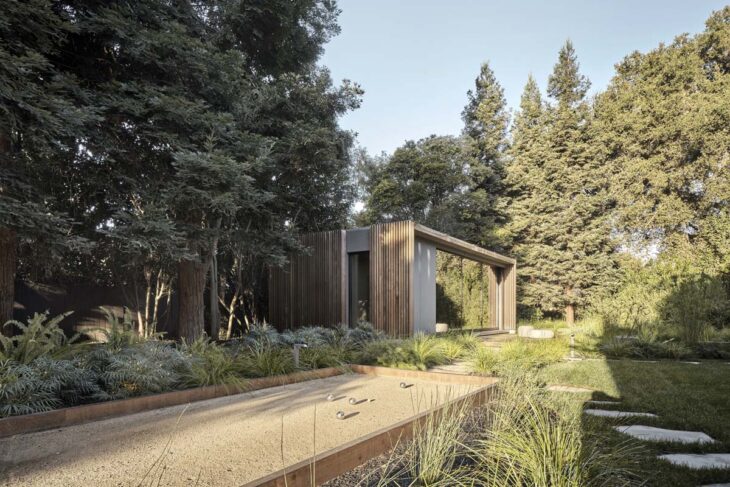 Feldman Architecture has recently completed works on the Atherton Pavilions, a set of garden pavilions in Atherton, California. The Atherton pavilions consist of two accessory structures that are richly detailed and intimately connected to the landscape. Identical in footprint, height, and materials, one of the modest 450-square-foot structures serves as an outdoor kitchen and dining area while the other is a multifunctional space, used mostly for meditation and exercise. The pavilions are delicately placed amidst the landscape of redwoods and other mature trees, blending in with the softscape and helping make the transition between garden and structure as seamless as possible.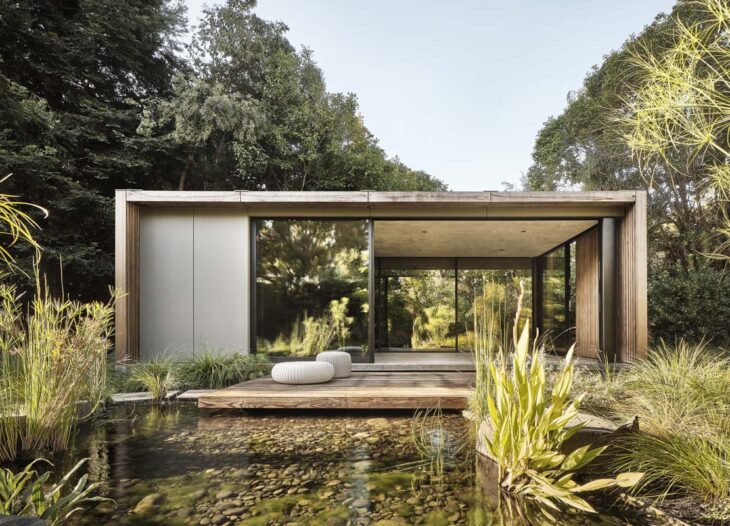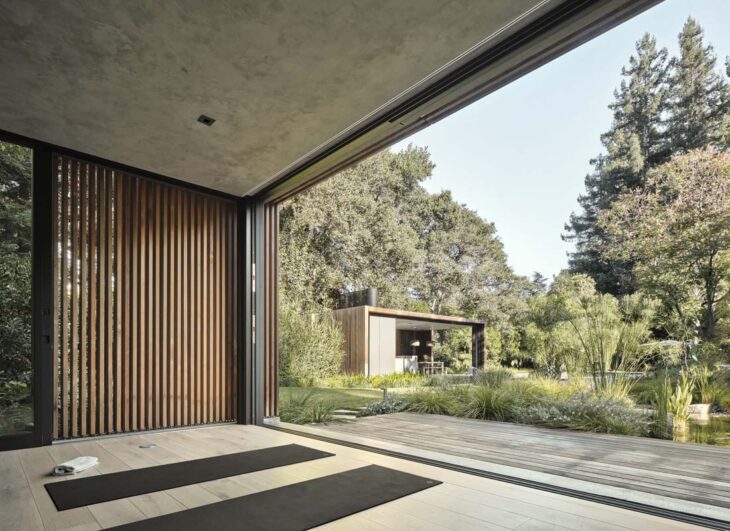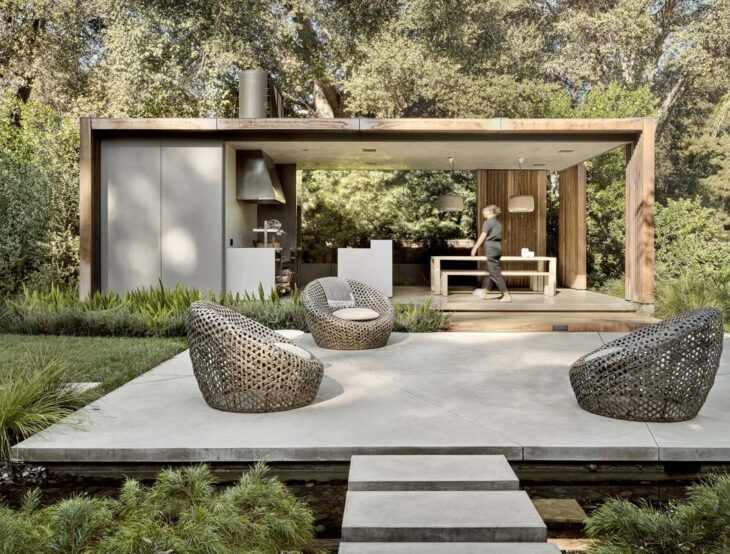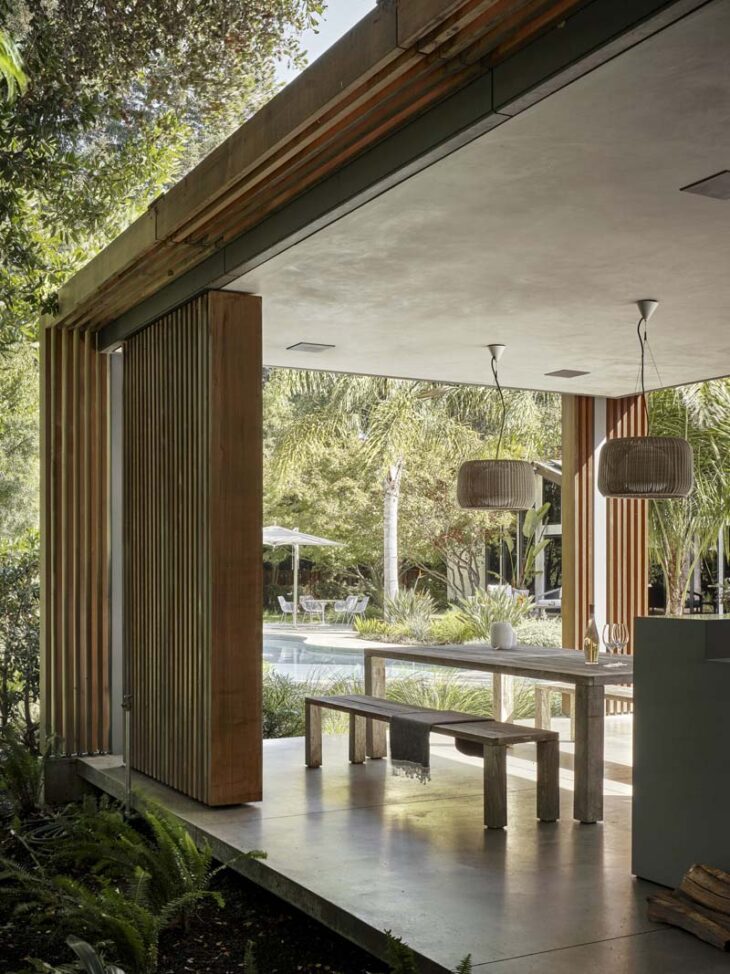 The homeowners spent a lot of time looking for their ideal home before finding a modern house in Atherton on a flat lot that they fell in love with. The property underwent a number of changes over the years by the owners, including a top floor addition and a small garage enlargement to accommodate their expanding family. However, the private and beautiful garden needed more attention to reach its full potential.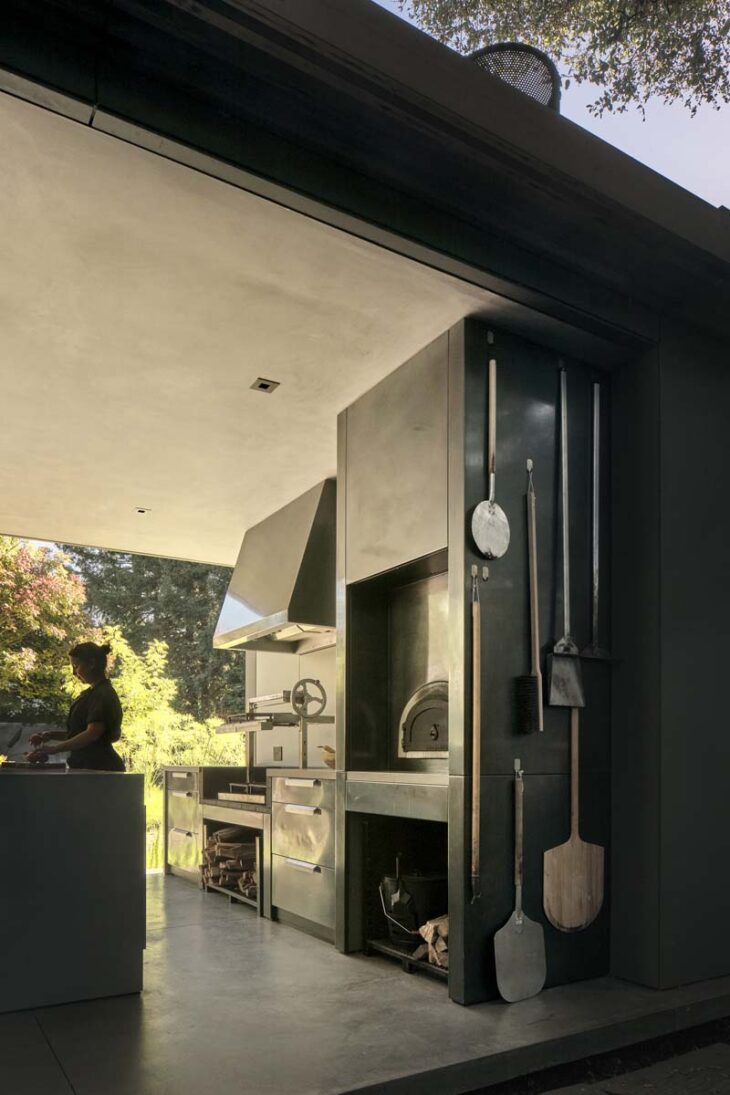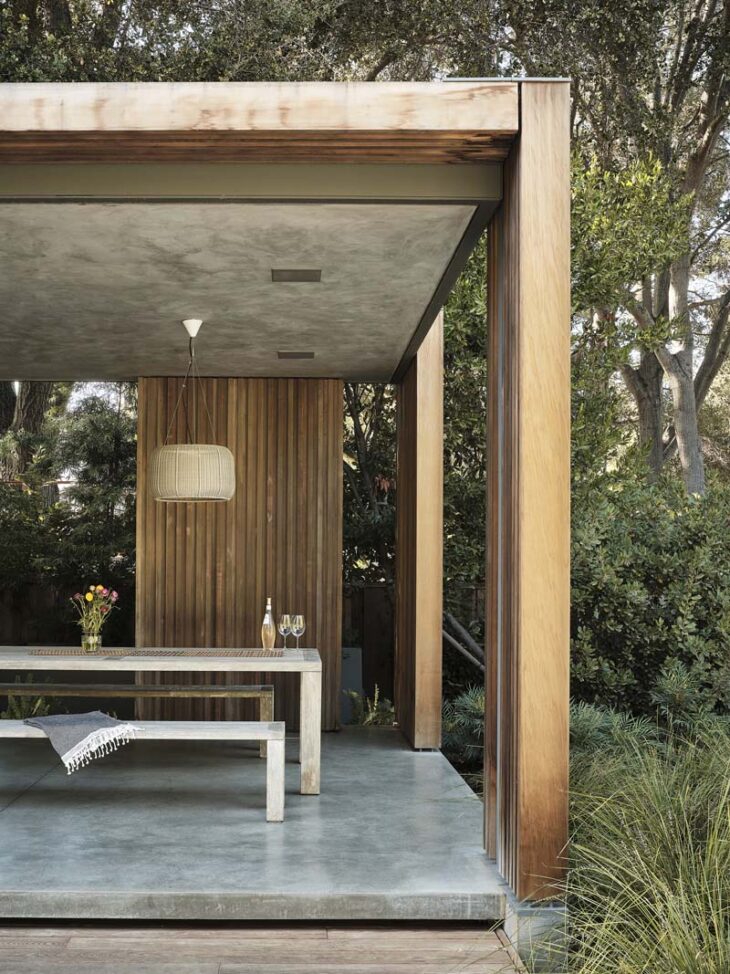 With the addition of a new water feature and decks that float off the auxiliary structures, landscaping modifications unite the two pavilions. The cooking pavilion serves as an addition to the pool and outdoor lounge area and is situated next to the pool, which has an organic design. The new eating area is complemented with an outdoor kitchen with a pizza oven, grill, and plenty of storage. Further back on the property, a second pavilion serves as a retreat area for yoga, exercise, and meditation.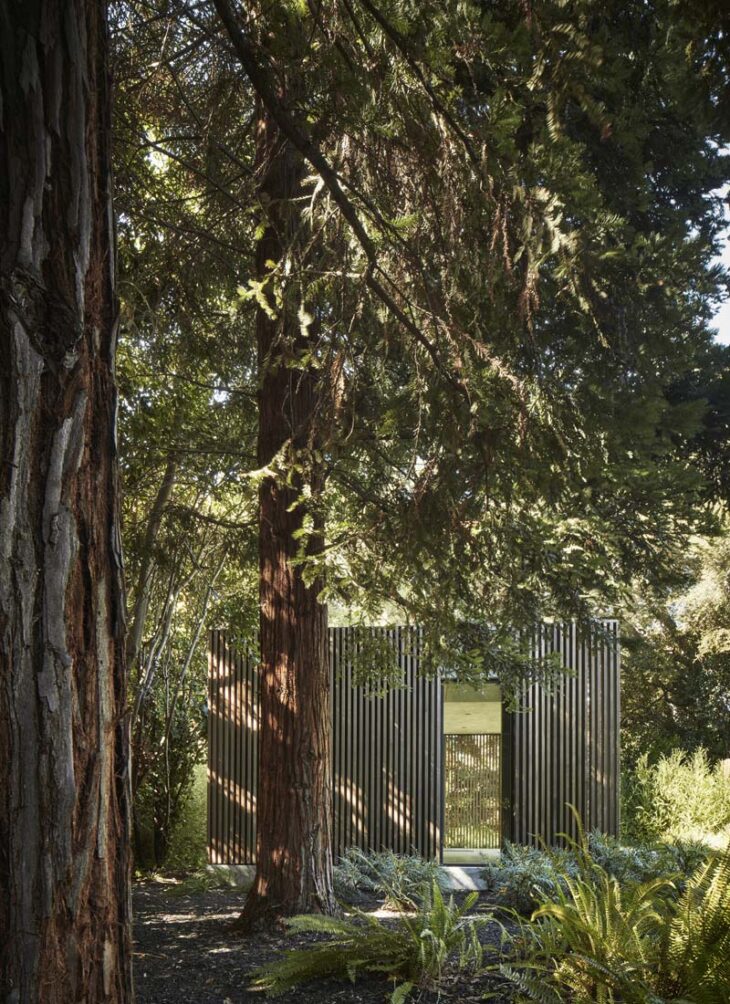 The front and back concrete foundations of each pavilion are raised, giving the impression that the buildings are floating over the lush greenery. Concrete extends back to the site at each pavilion's ends, anchoring the buildings there. Slats of Alaskan yellow cedar that are naturally weathering cover each end of both buildings' façade, and screens help create trellises on the front and back. The wood screens serve each pavilion in a unique way, giving the cooking pavilion a sense of openness and the workout and meditation pavilion privacy. The gentle wood color scheme was chosen to wear and age naturally, helping the pavilions blend into their lush surroundings.
Project team
Architecture: Feldman Architecture
Contractor: Design Line Construction
Landscape Design: Thuilot Associates
Structural Engineer: Daedalus Structural Engineering
Civil Engineer: Lea & Braze Engineering
Geotechnical Engineer: Romig Engineers Inc
Photography: Adam Rouse
Find more projects by Feldman Architecture: feldmanarchitecture.com