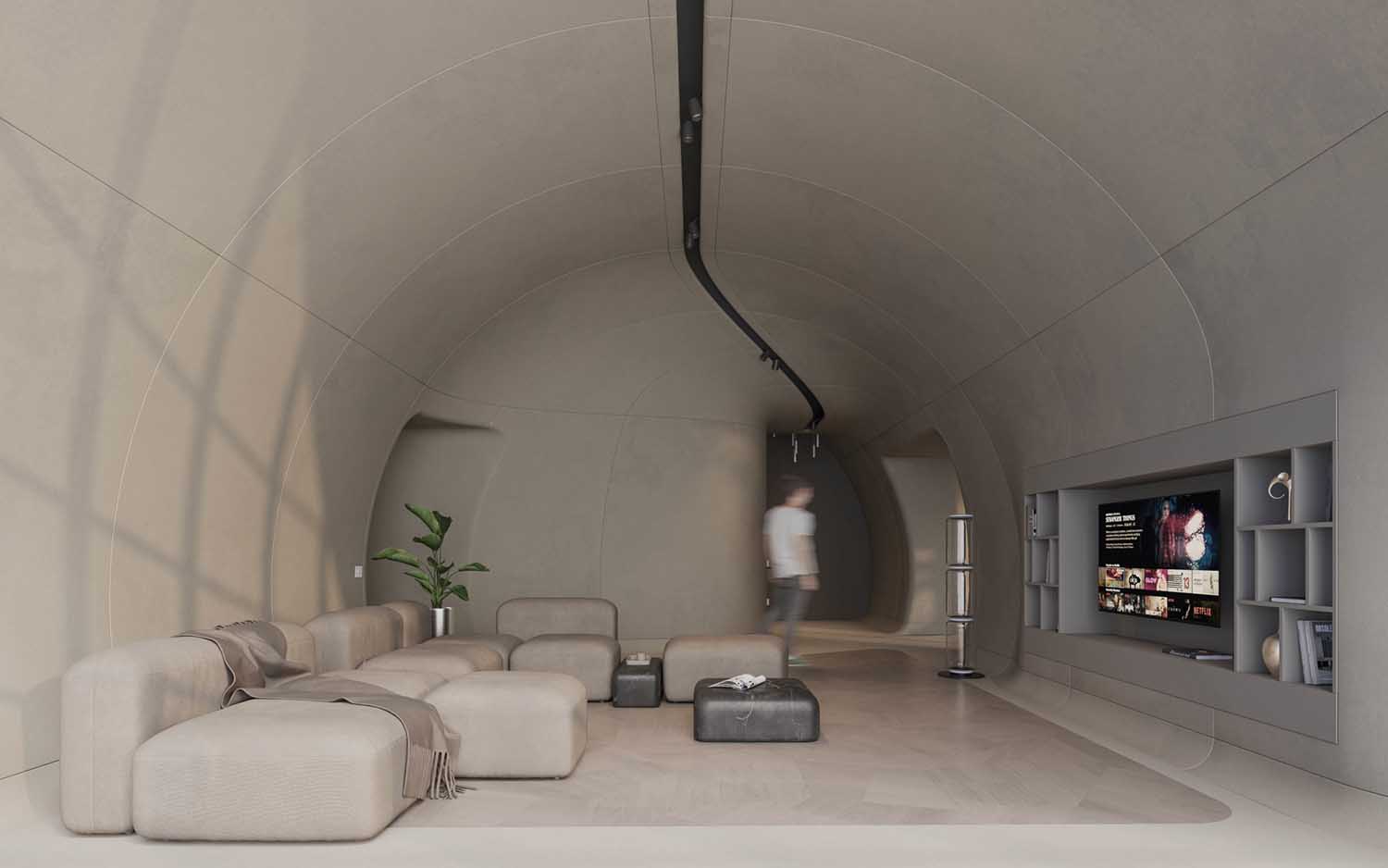 STIPFOLD has revealed their latest project, CURVIX, a breathtaking residential interior design venture that redefines spatial harmony through a fusion of curve and twist. Situated in the vibrant heart of Batumi's city center, this top-floor apartment offers captivating views of the Batumi Central Boulevard and the nearby seaside.
This 200-square-meter apartment's distinctive layout features a central tunnel flanked by two flat-ceilinged wings, creating a striking juxtaposition that ignites a design intent to harmonize these contrasting spaces.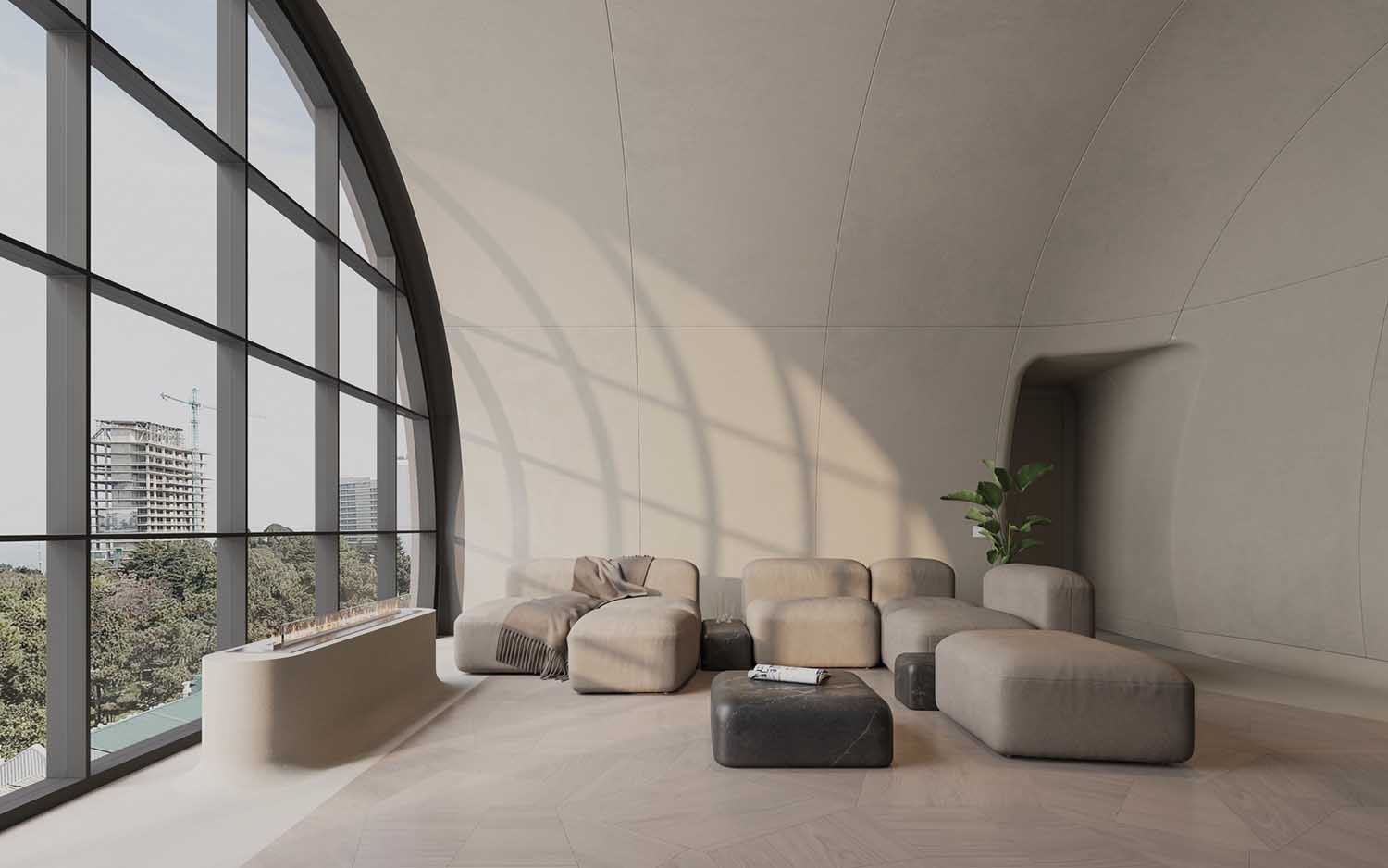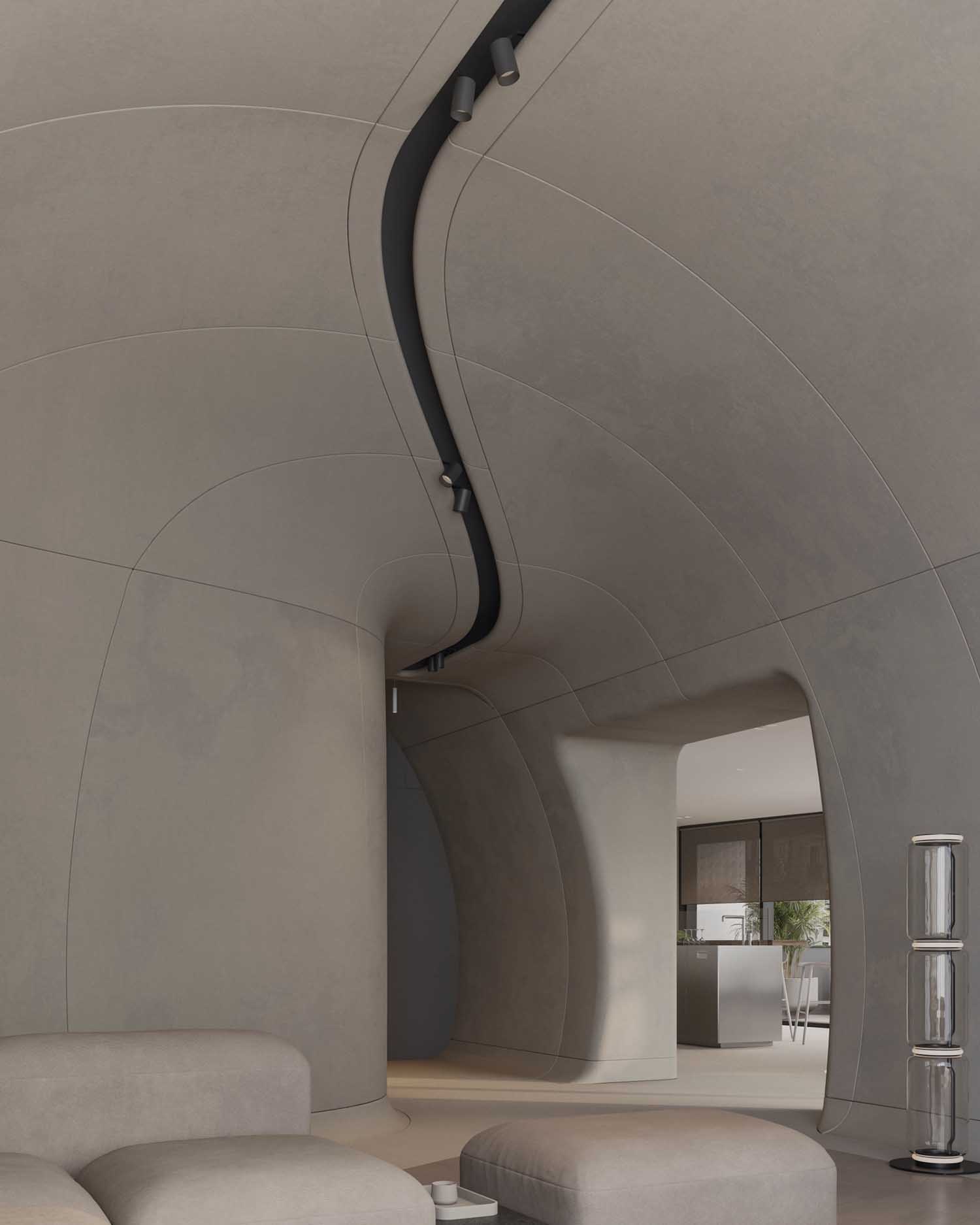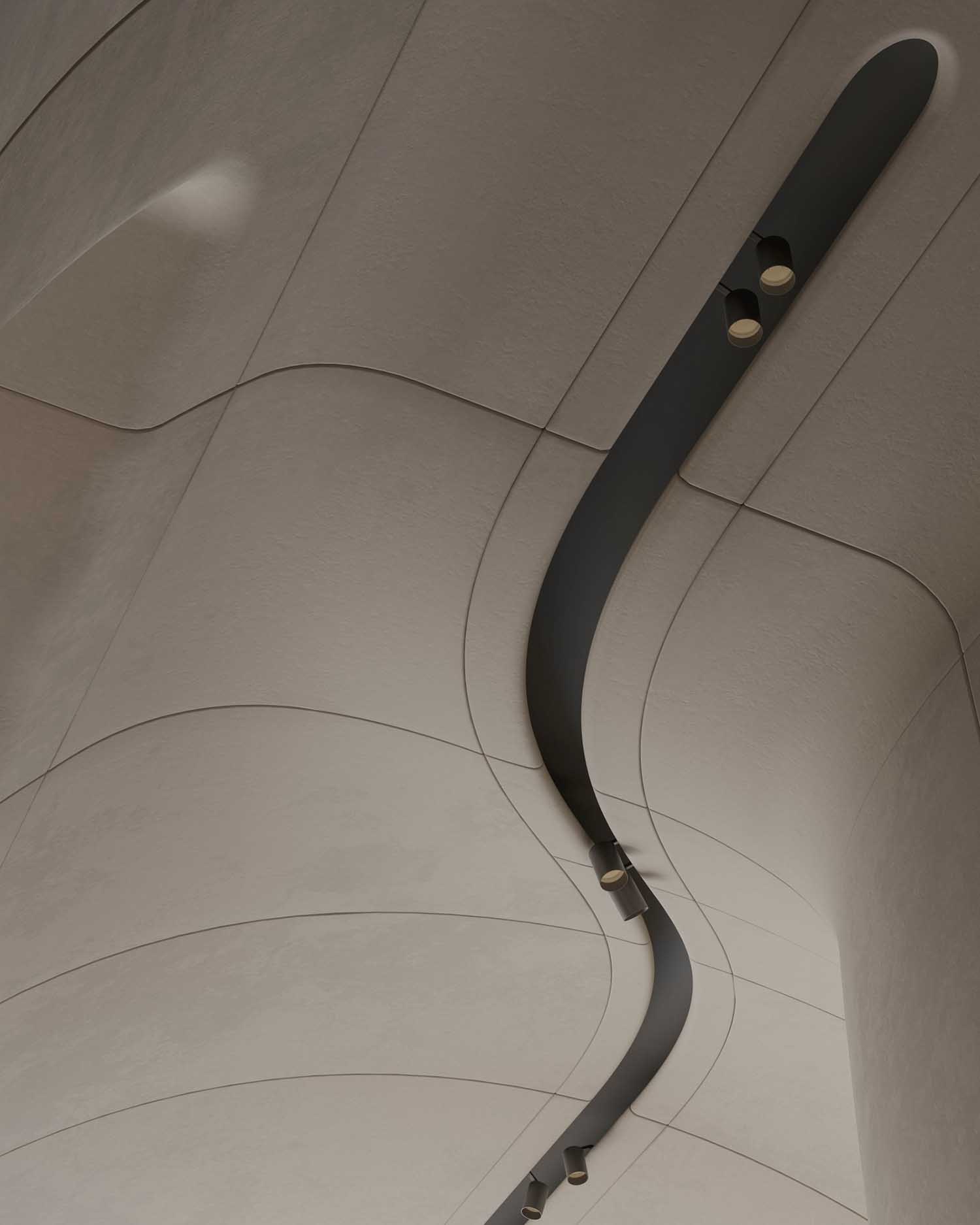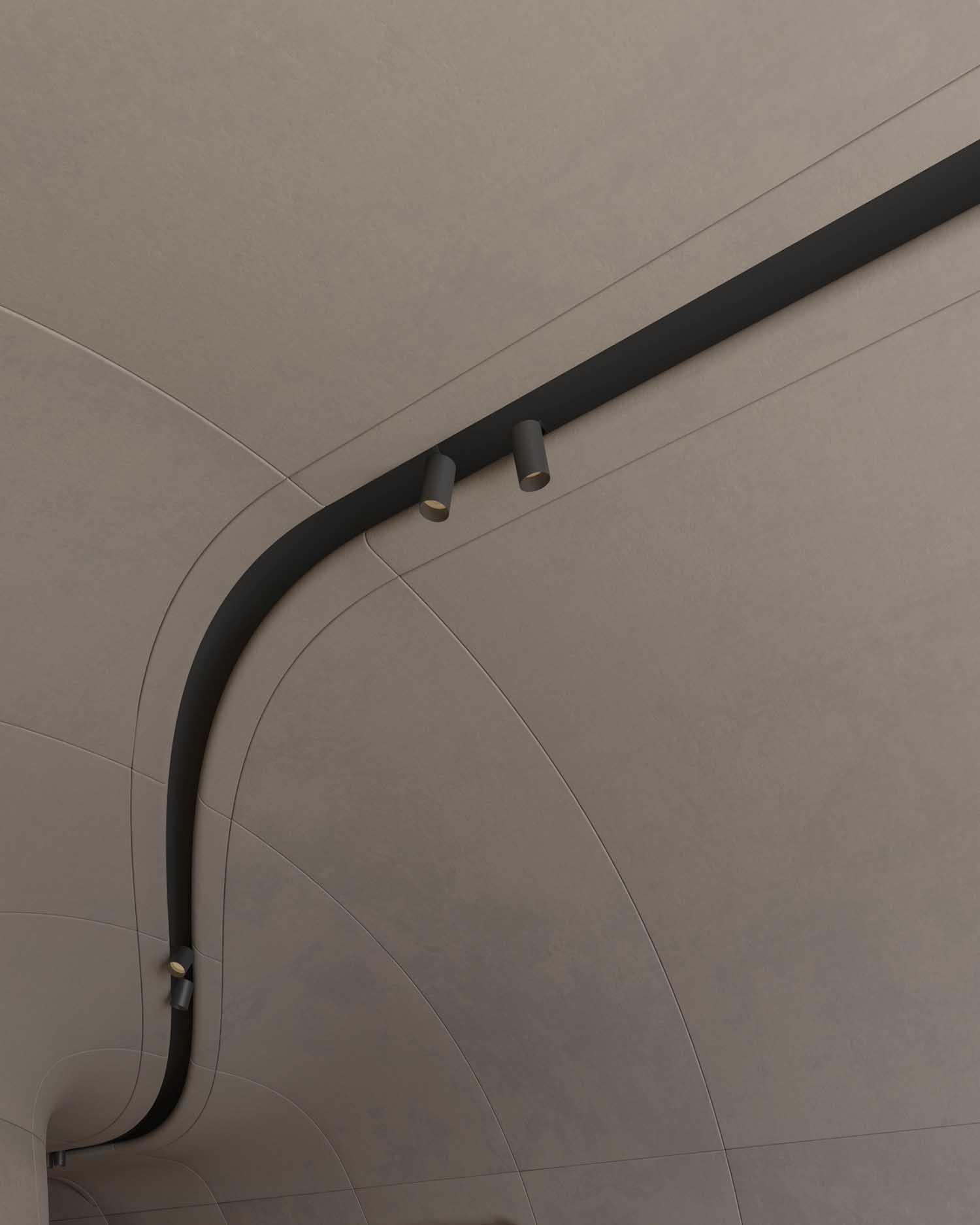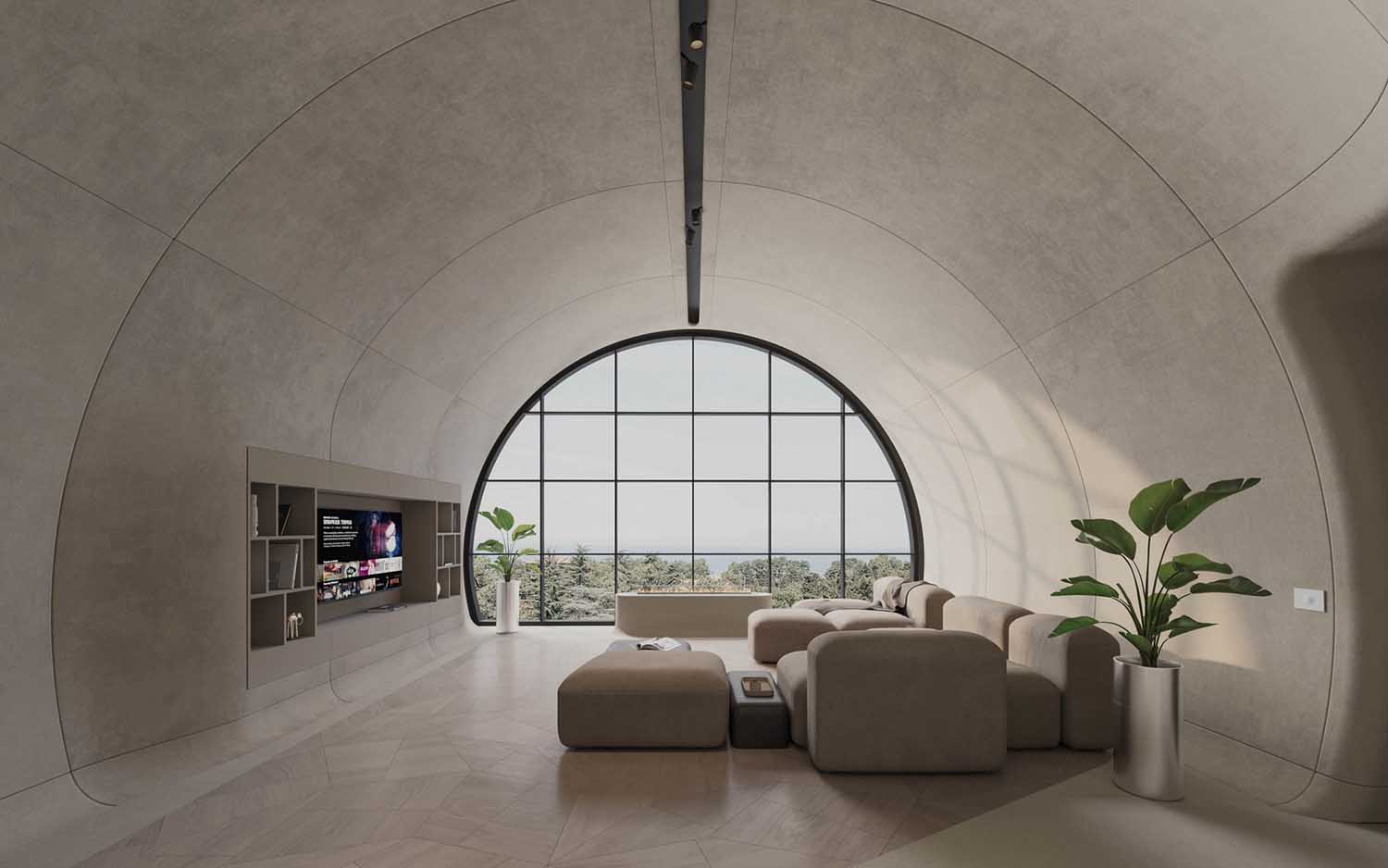 One of the standout features of CURVIX is the use of a biomorphic shell made from fiber-concrete panels to clad the main tunnel. This innovative approach augments the sense of spatial continuity, guiding visitors seamlessly from a compressed corridor to a radiant, expansive living area. The design fluidity is accentuated as the concrete seamlessly flows from the walls to the floor, creating a sense of oneness in the space.
To offset the starkness of concrete and infuse warmth into the design, parquet islands have been thoughtfully positioned in the dining, lounge, and bedroom zones. This clever juxtaposition of materials creates a visual and tactile contrast that adds depth and character to the apartment.
The central living room serves as the heart of the CURVIX apartment, providing a welcoming ambiance for both residents and guests. The bedrooms occupy the right wing, offering privacy and tranquility, while the left wing is home to the kitchen and dining area, creating a functional and elegant layout.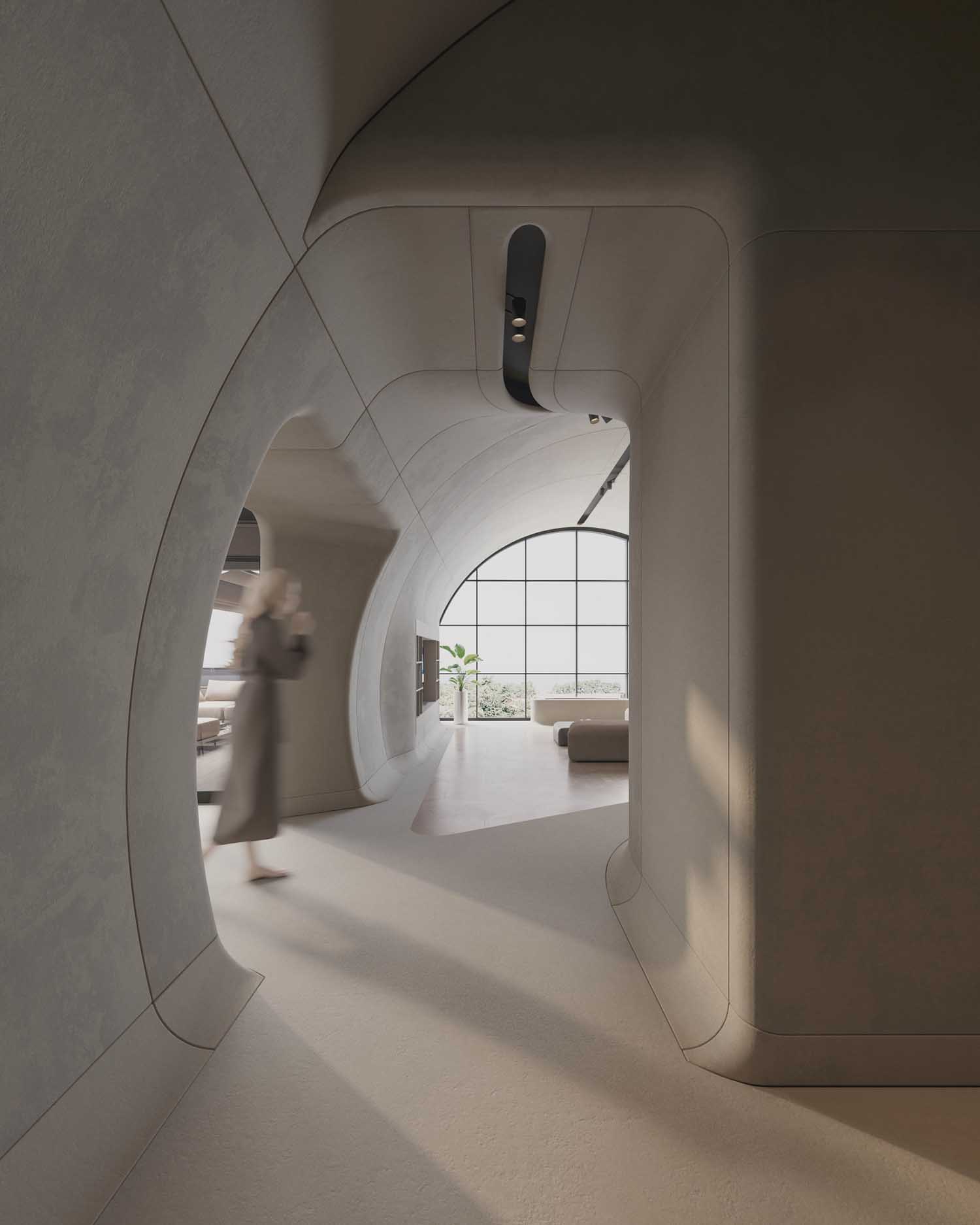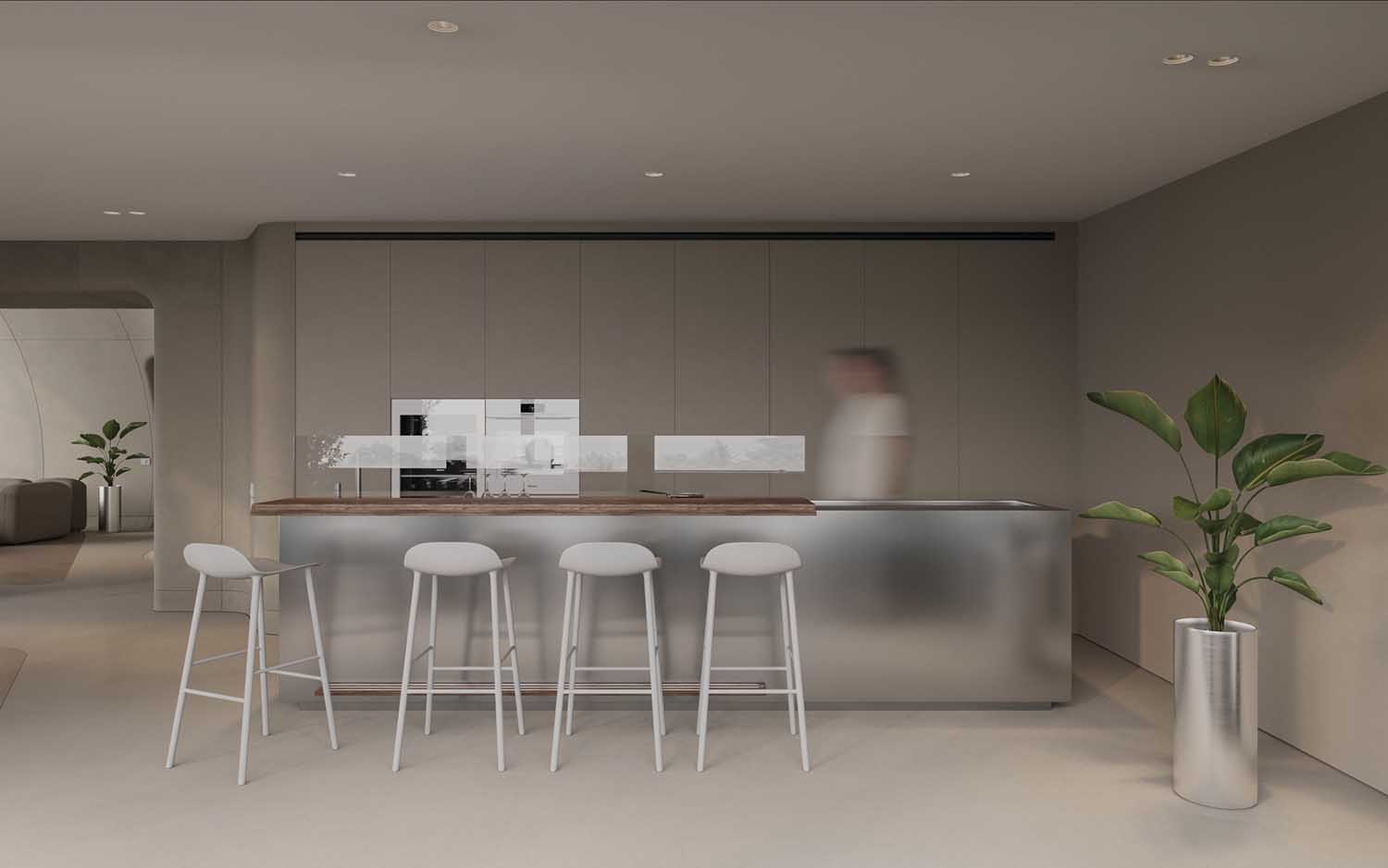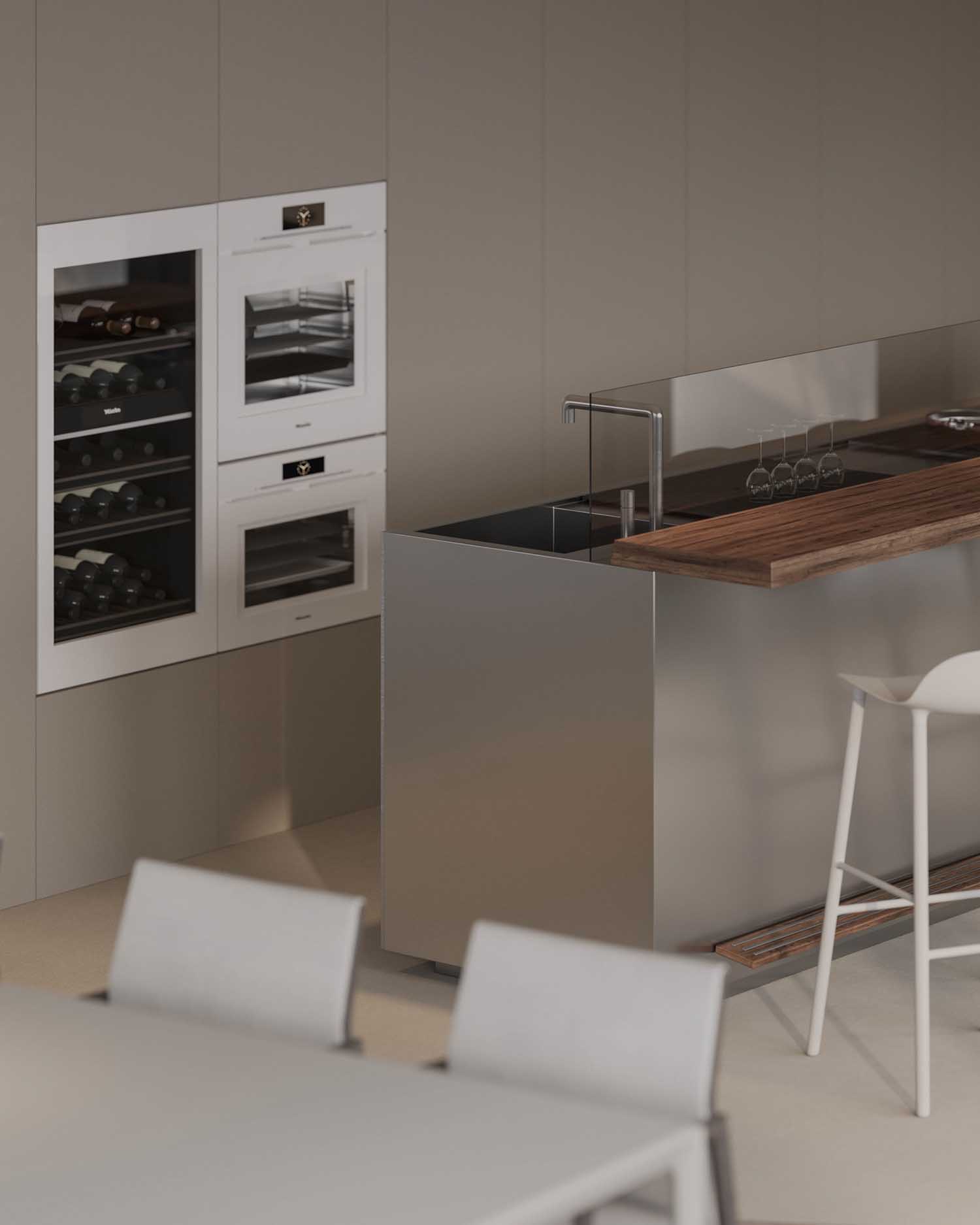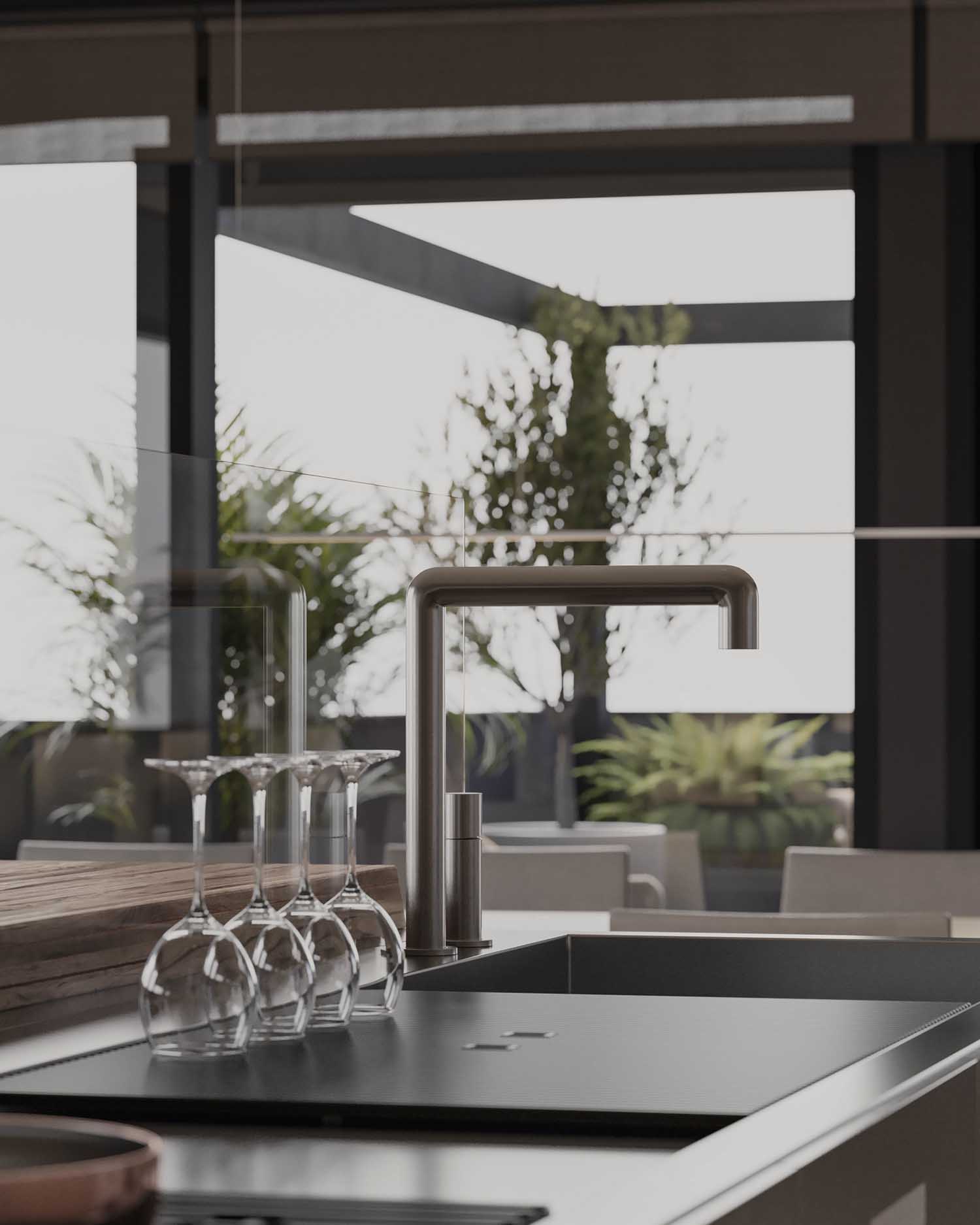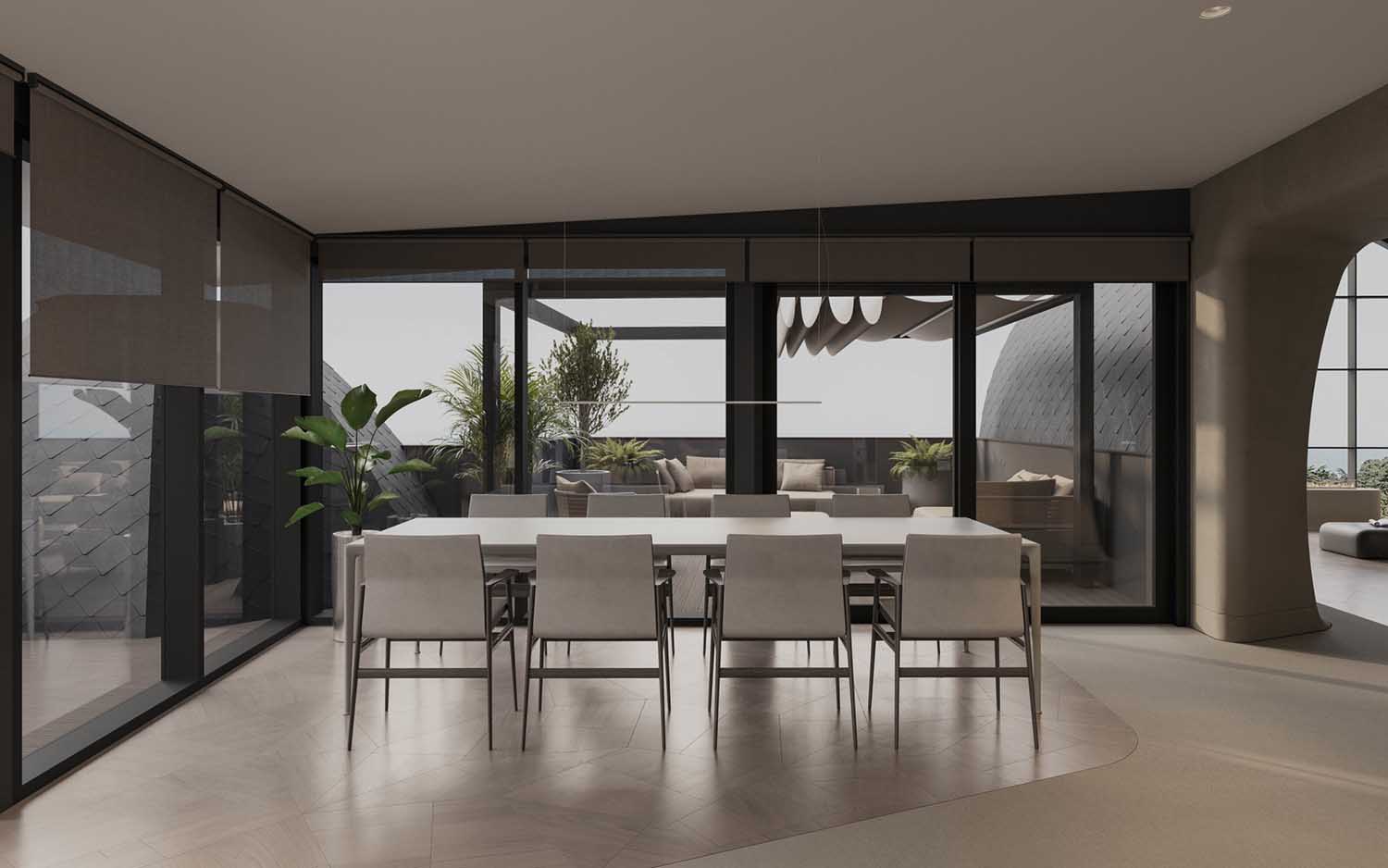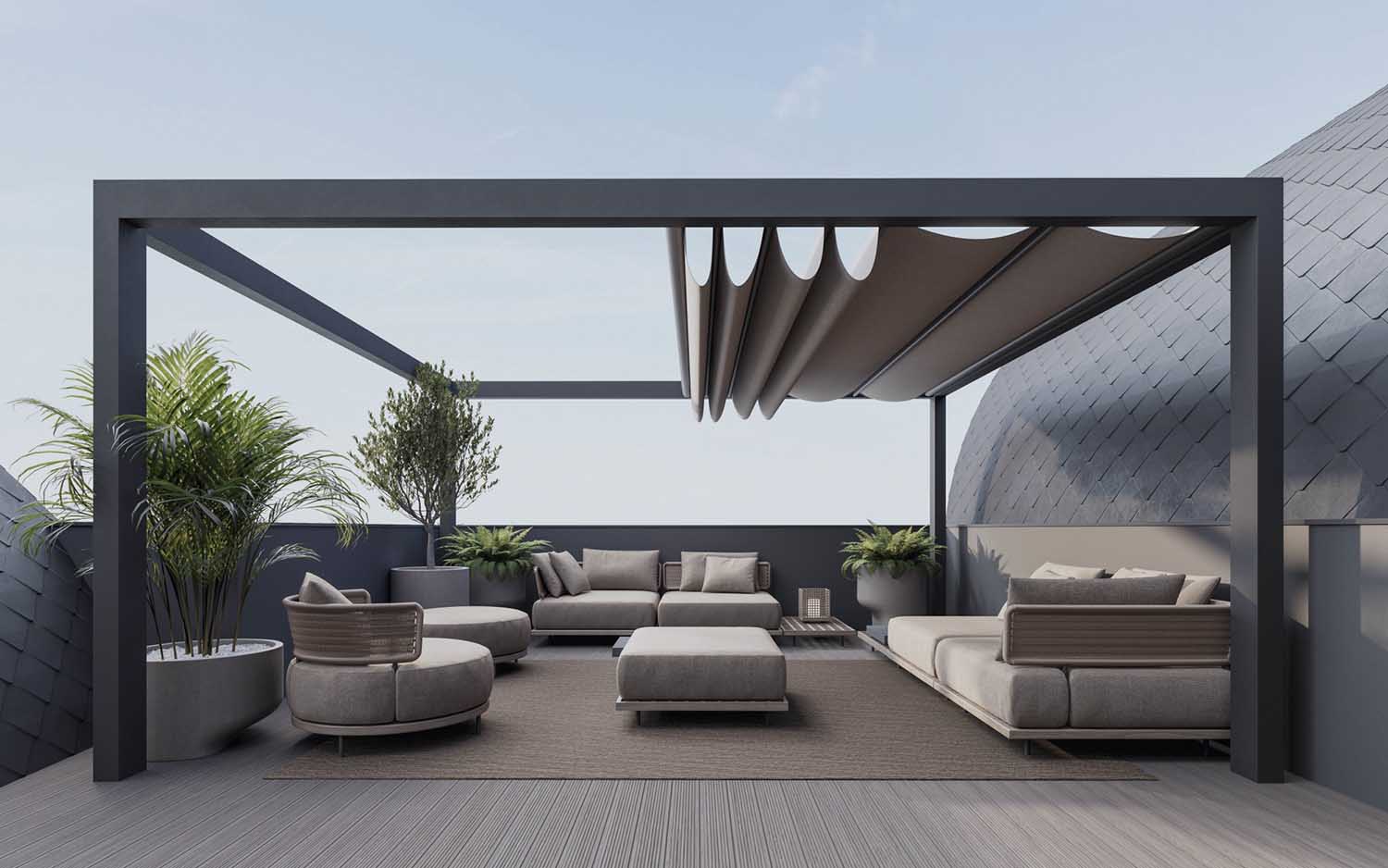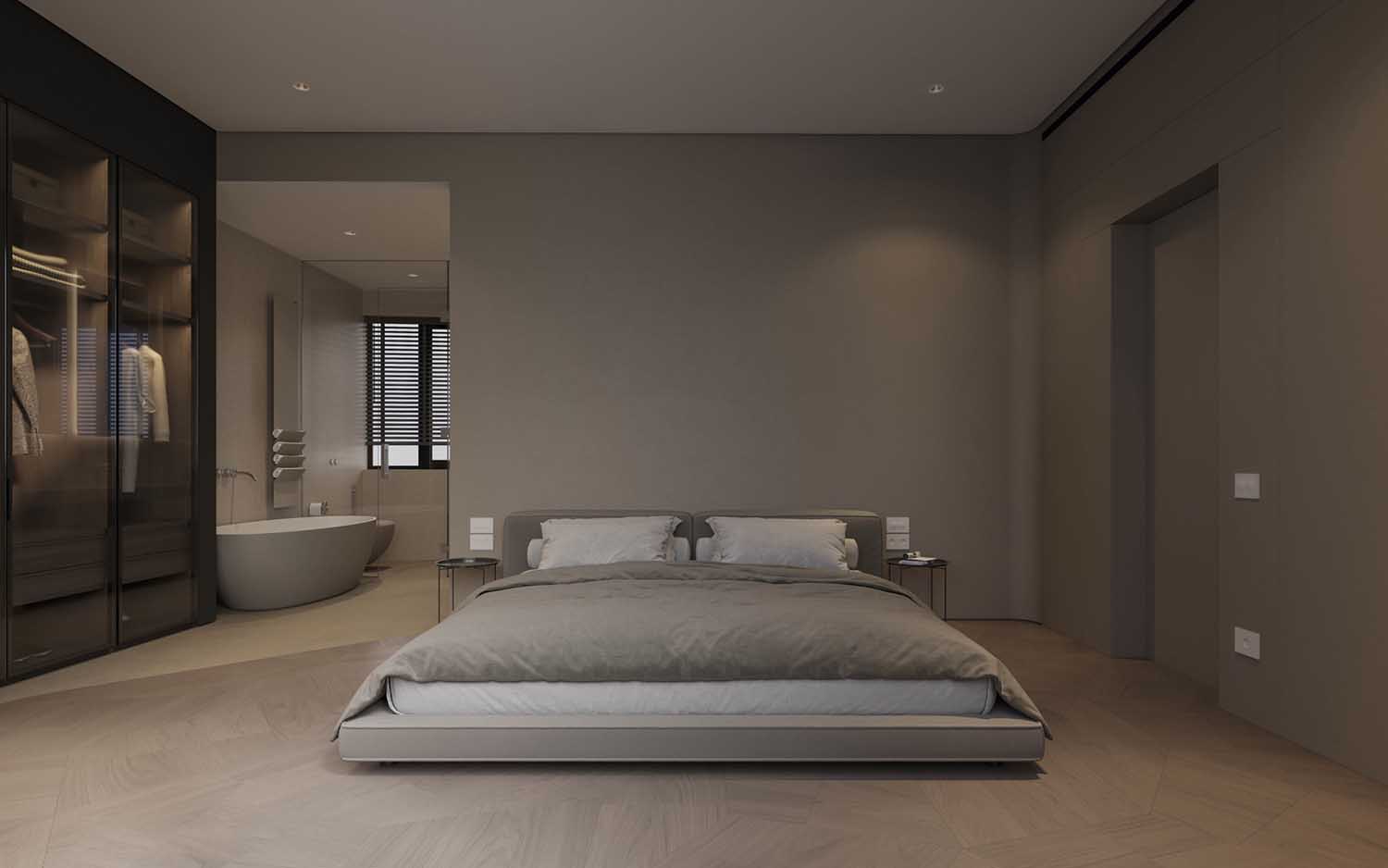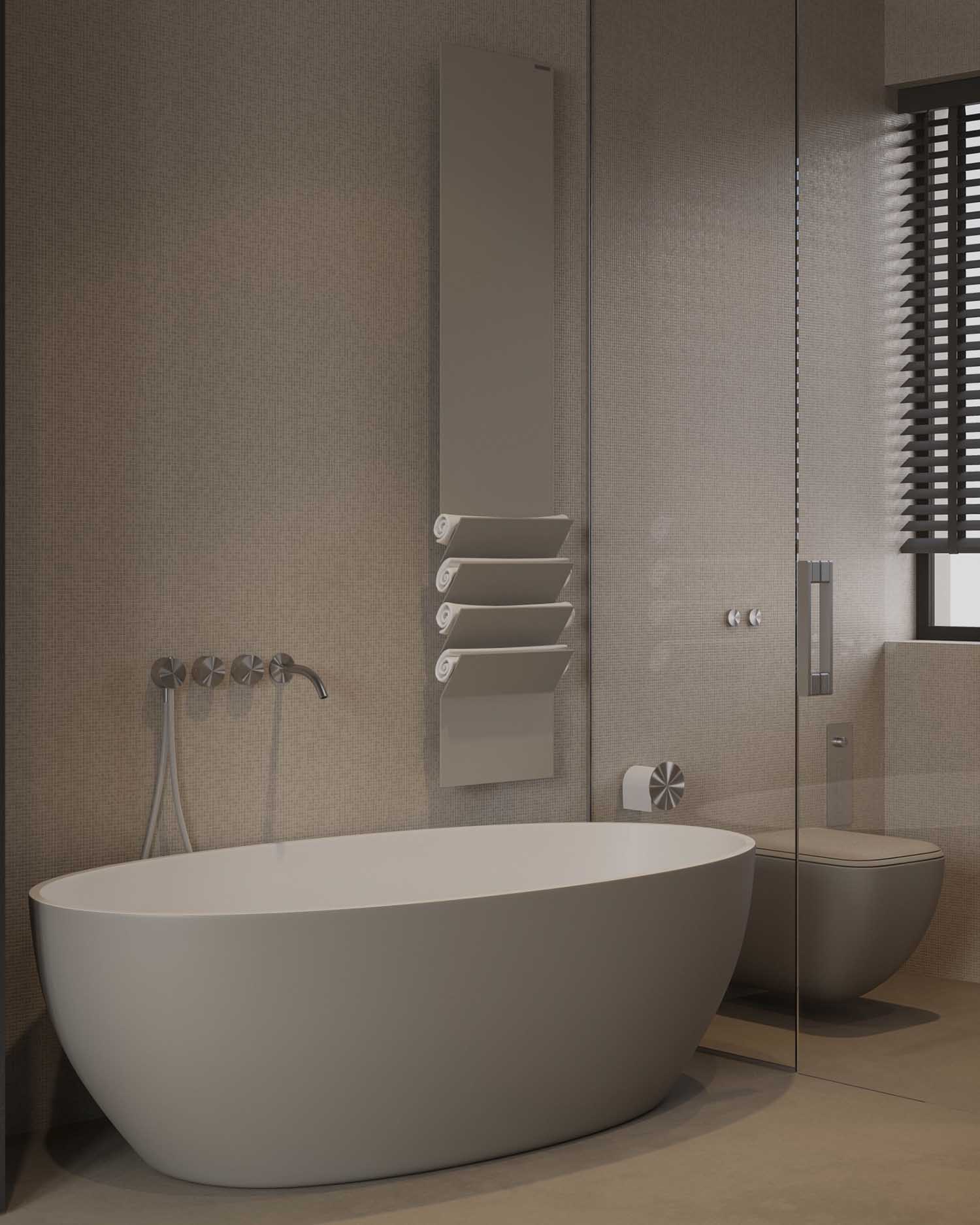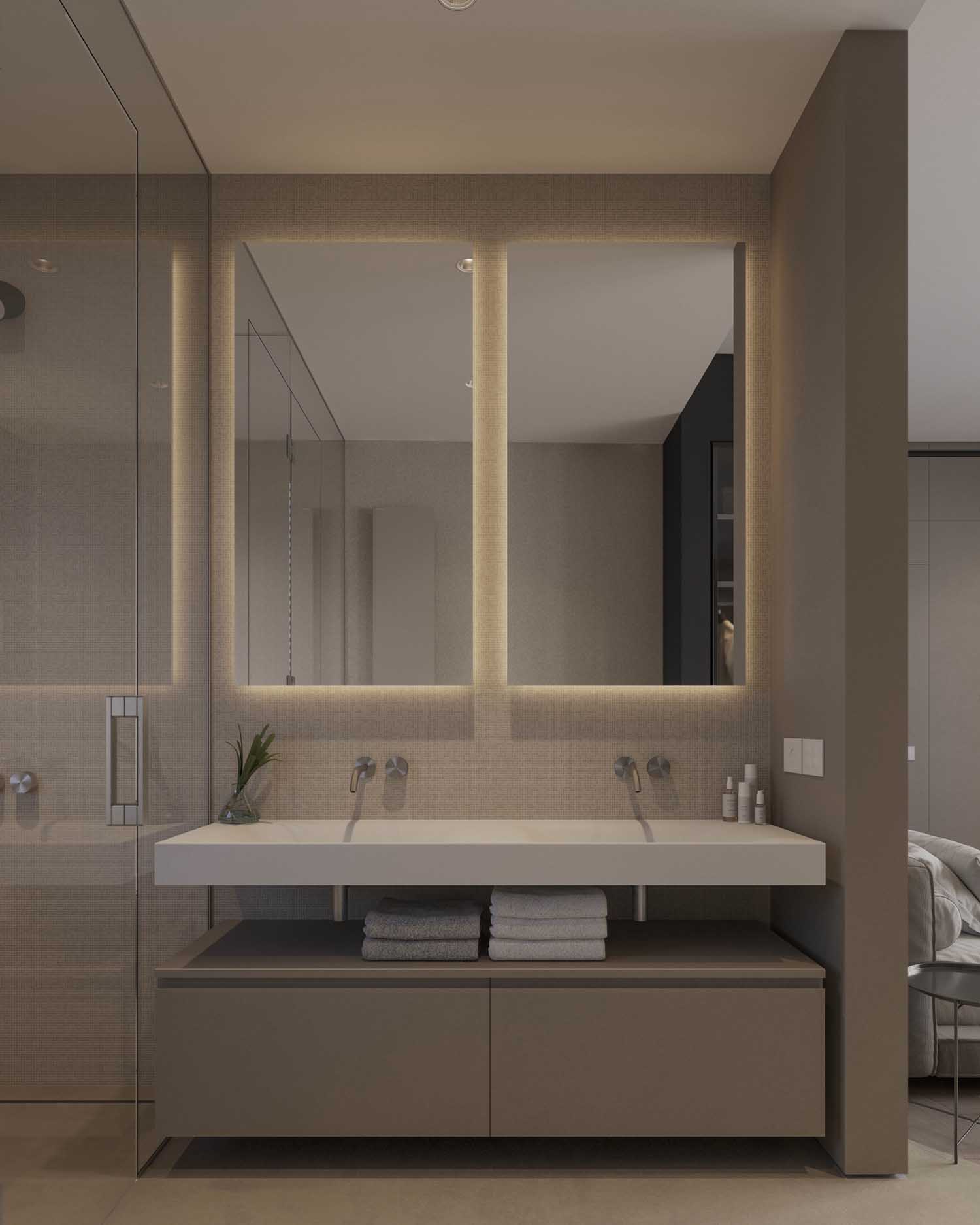 STIPFOLD has remained true to the minimalist essence throughout the CURVIX project. The raw fiber-concrete backdrop allows biophilic design elements to stand out. Lush green plants are strategically placed to enhance the space, connecting the interior to the scenic views of the boulevard framed by a sizable arched window.
The guest bathroom seamlessly follows the design narrative, with micro mosaics tracing a path from the floor, melding into the walls, and culminating at the ceiling. This showcases a high level of design coherence that runs throughout the apartment.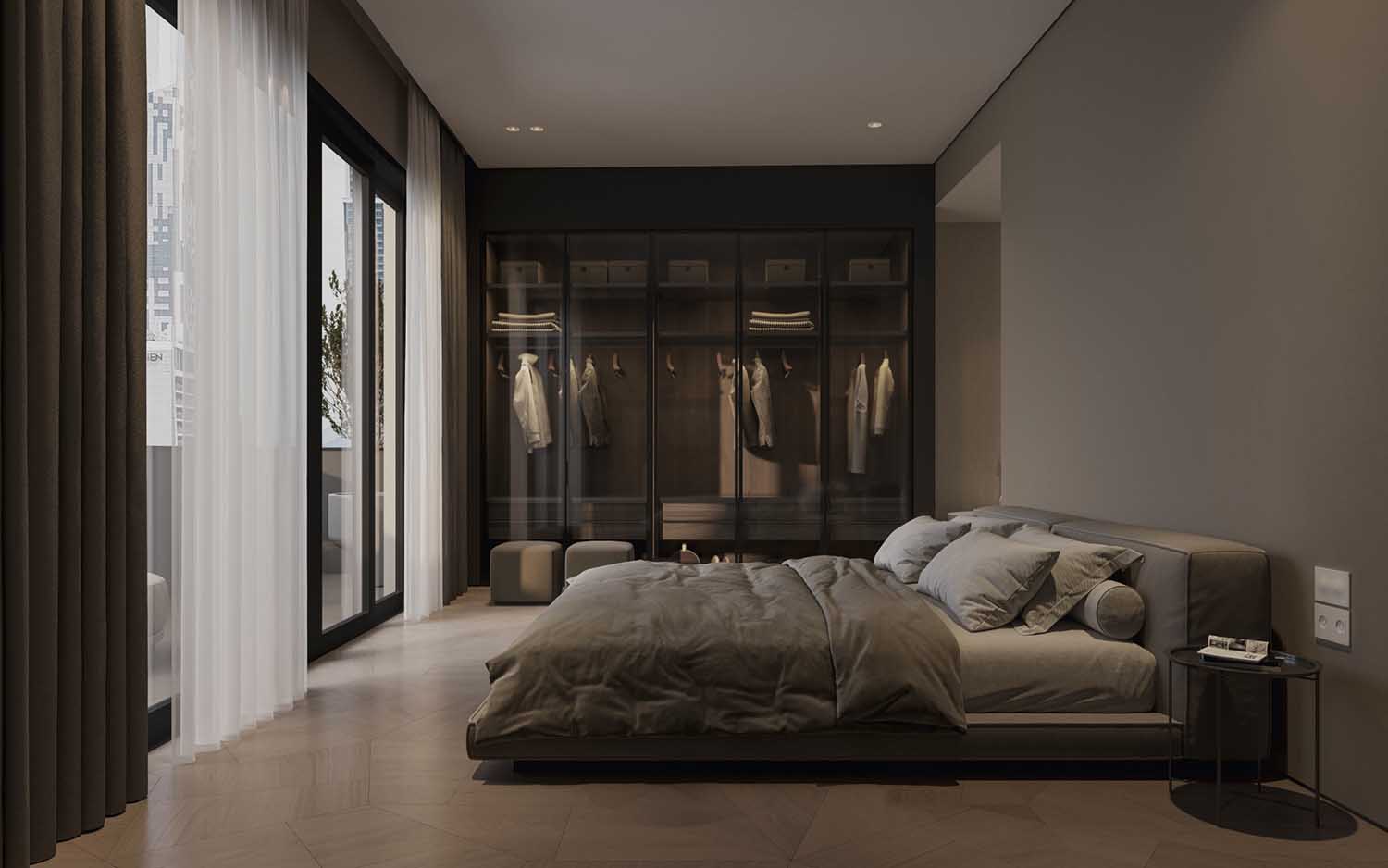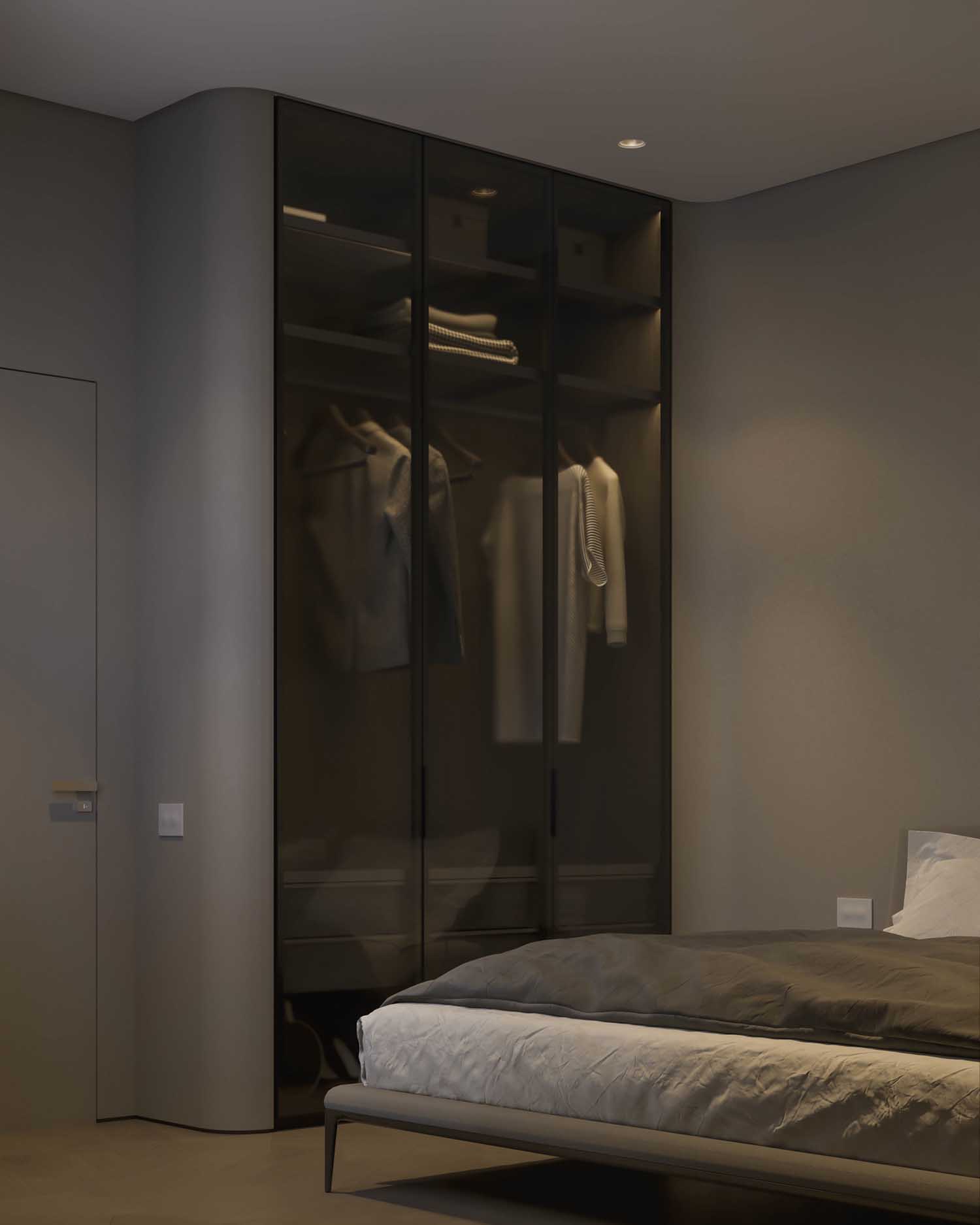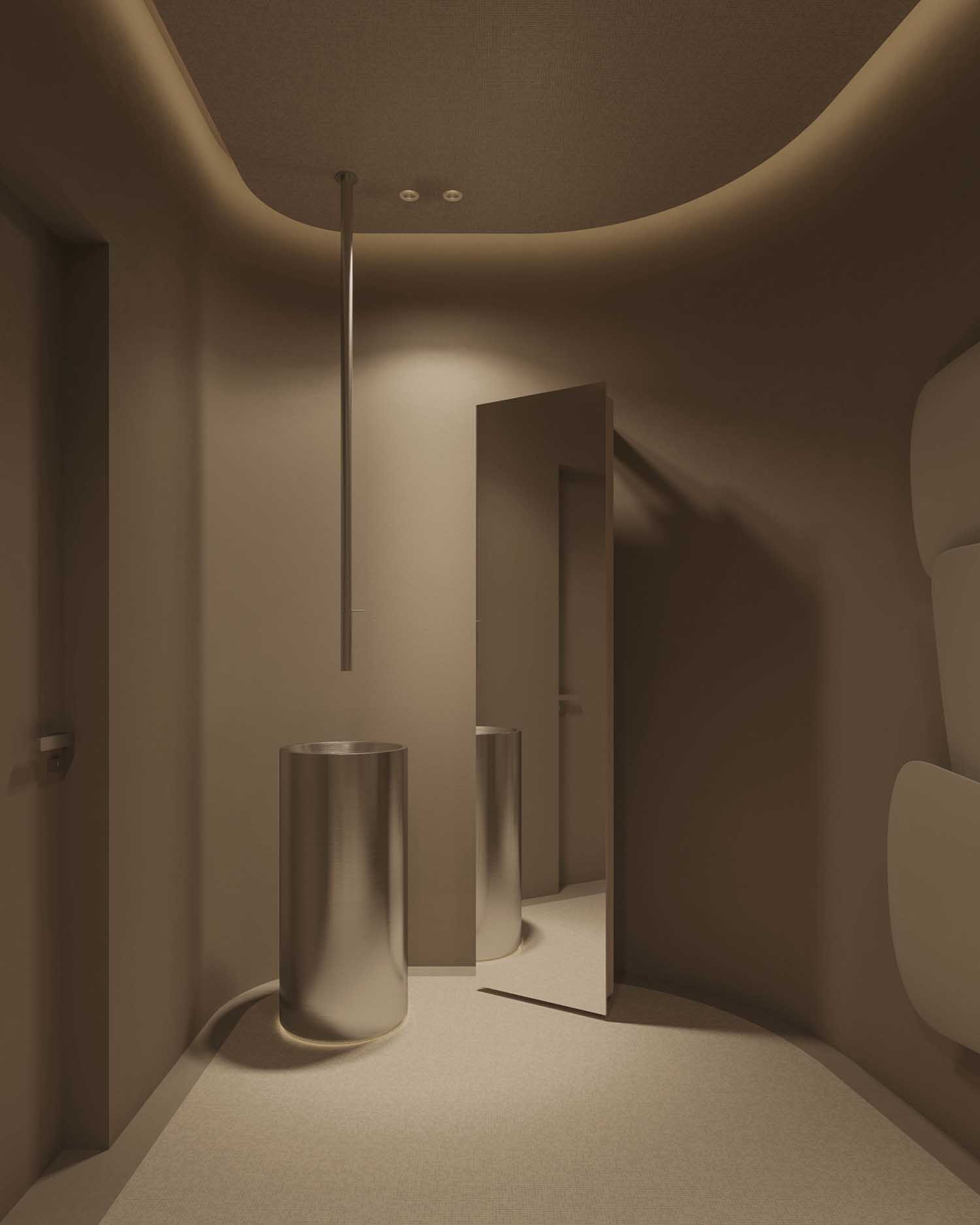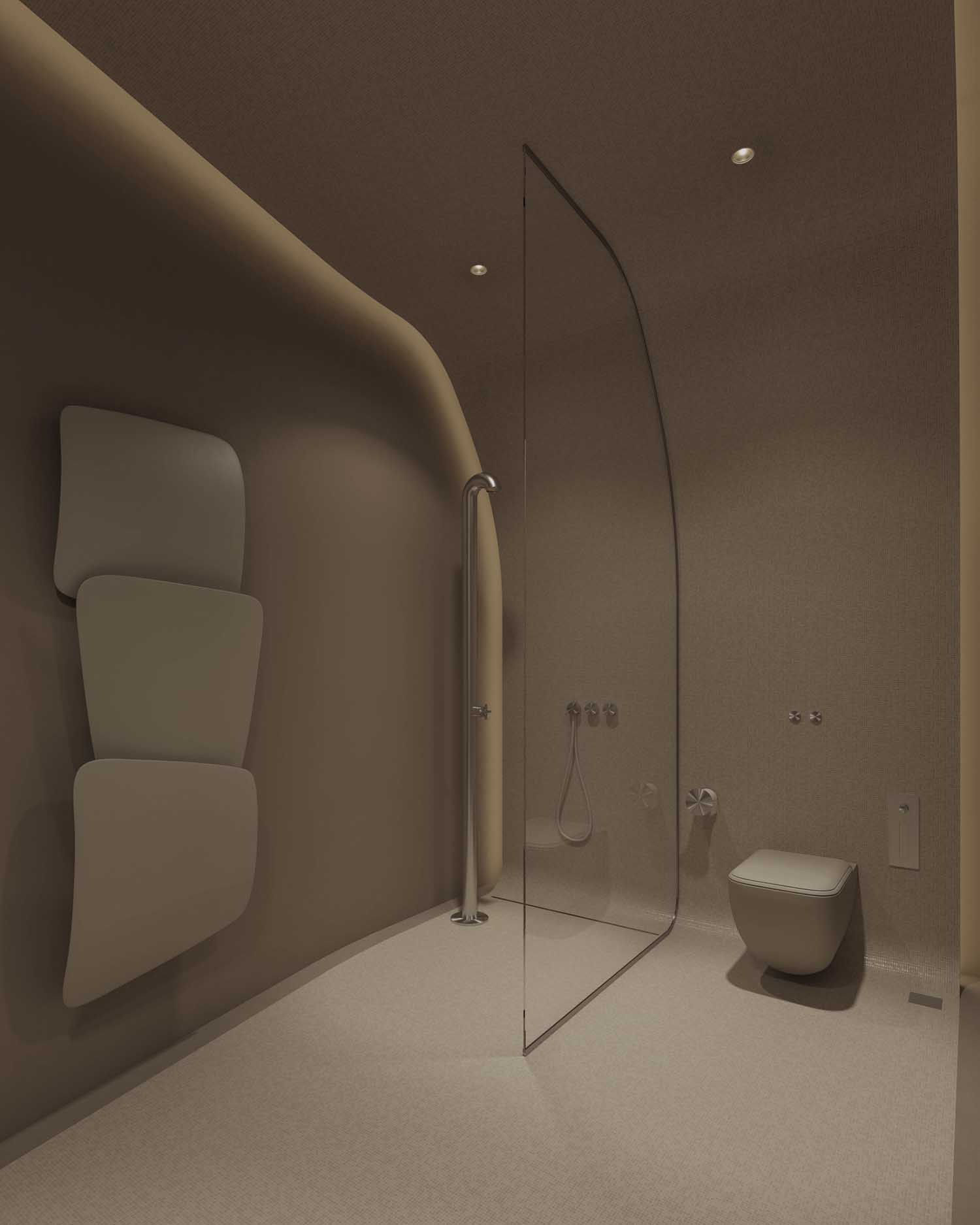 Located in Batumi, Georgia, the CURVIX project is currently under construction and is expected to be completed in 2023. It promises to be a significant addition to Batumi's cityscape, offering a unique blend of modern aesthetics and natural elements, creating a truly harmonious living space.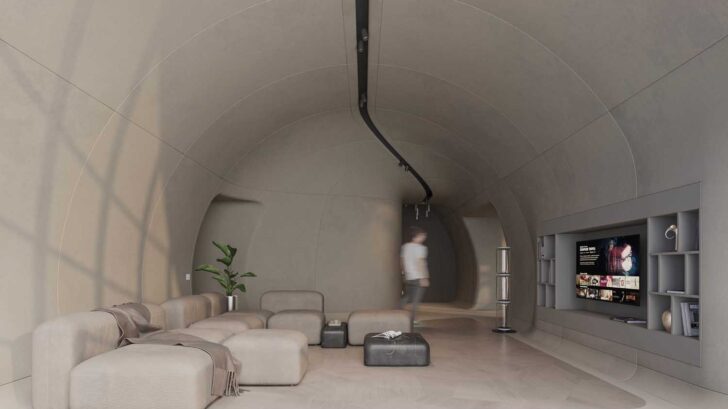 Project information
Project Team: Beka Pkhakadze / George Bendelava / Magda Zandarashvili / Anuki Berianidze / Niko Malazonia / Archil Takalandze
Location: Batumi / Georgia
Type:Residential Apartment
Area: 200 m2
Year: 2023
Status: Under Construction