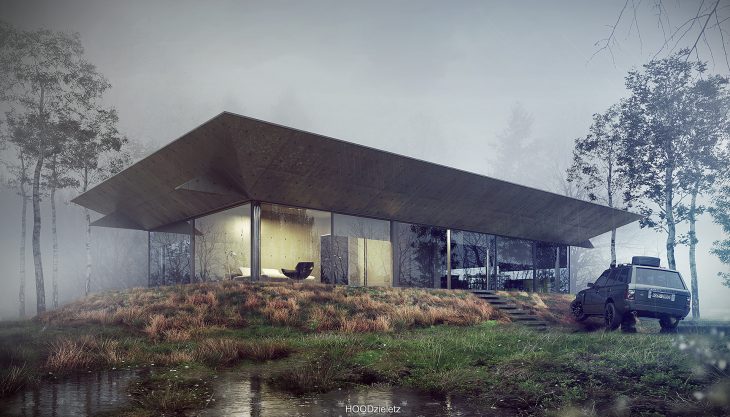 The Great Outdoor Retreat house design is concept project solution by the young Adam Spychała who specializes in rendering and 3D visualisation. The designer has offered a simple yet contemporary take of a cottage design, offering an open view from its living room / dining area and the separate bedroom. The house is inviting the nature in with it's glass windows.
RELATED: FIND MORE INSPIRING HOMES ON ARCHISCENE
Discover more of the design after the jump: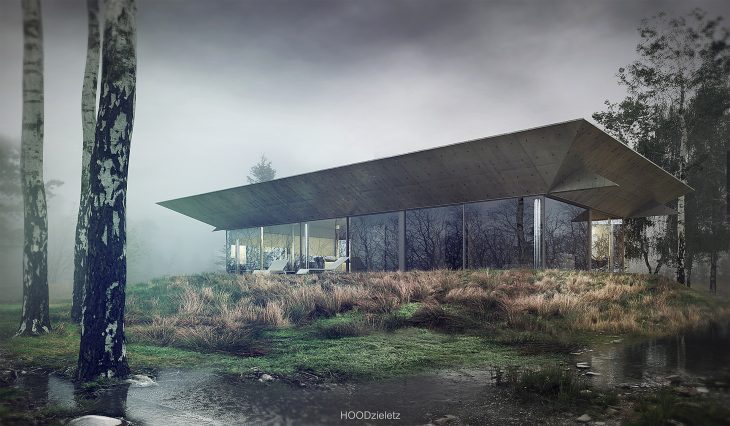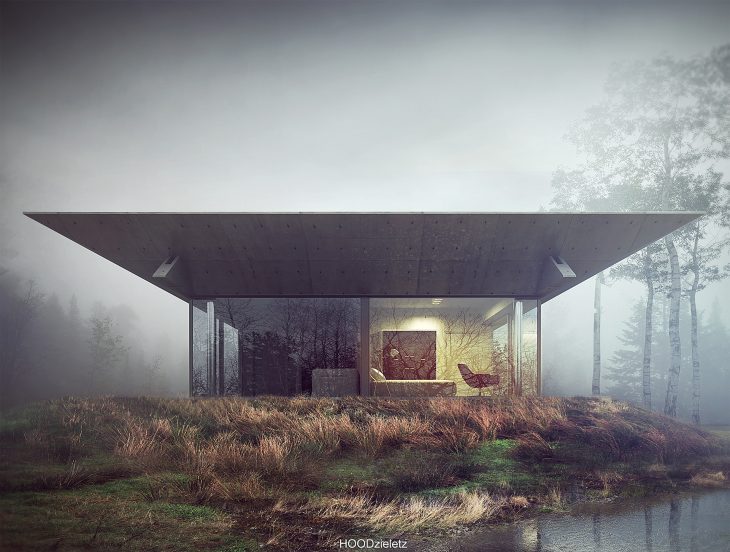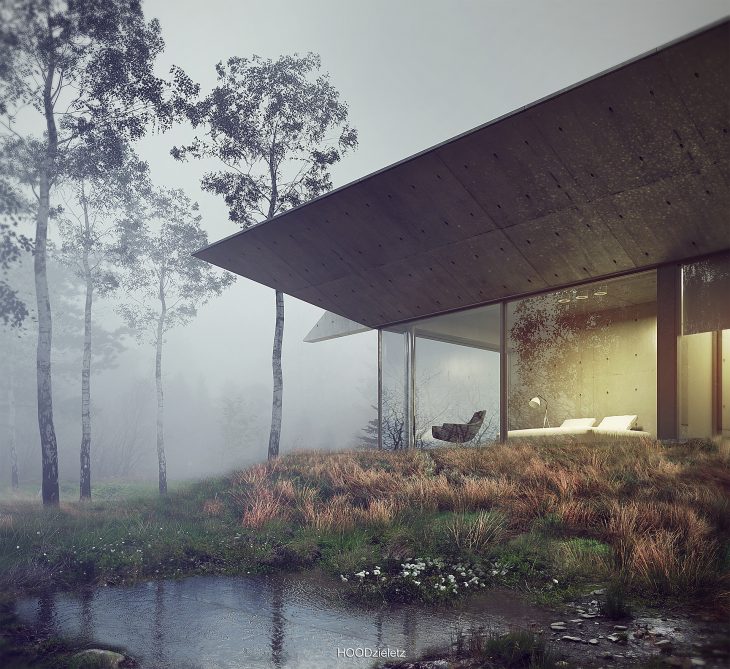 Find more of Adam's work on his Behance Portfolio Page.