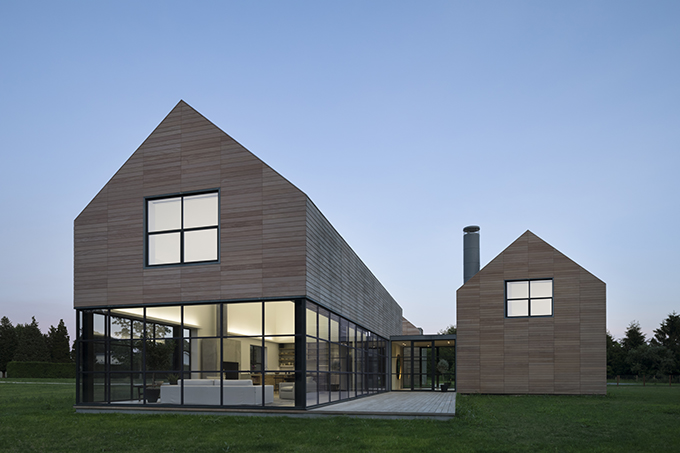 Roger Ferris + Partners recently completed their newest residential project, titled Grove House. Built for a young family, the residence was designed to include three structures, each with a distinct purpose that would take full advantage of the surrounding landscape. Take a look at the complete story after the jump.
From the architects: Situated on 5 acres in Bridgehampton, this private residence was designed for a young couple with children who left their TriBeca loft to create a cluster of smaller structures, each with a purpose – public living, private family wing and a third building for garage/home office. The property is an immersive yet modern natural retreat providing connections to the surrounding landscape via planes of glass that interrupt a series of solid forms.
Two of the volumes are delicately connected and sectioned off by a glass breezeway which houses the public and private living spaces of the home. A third volume that stands alone houses an artist studio on the second floor overlooking the rural landscape on which the home is set. Each of the three simple gable-shaped volumes are covered in the same natural rainscreen wood material, that will gradually weather as the volumes fade into their natural surroundings.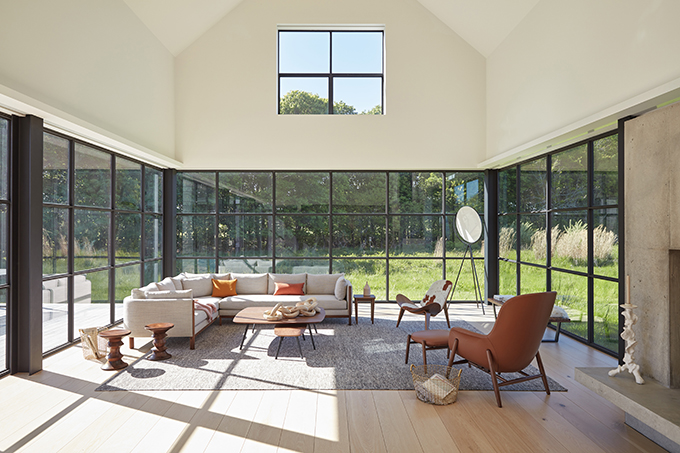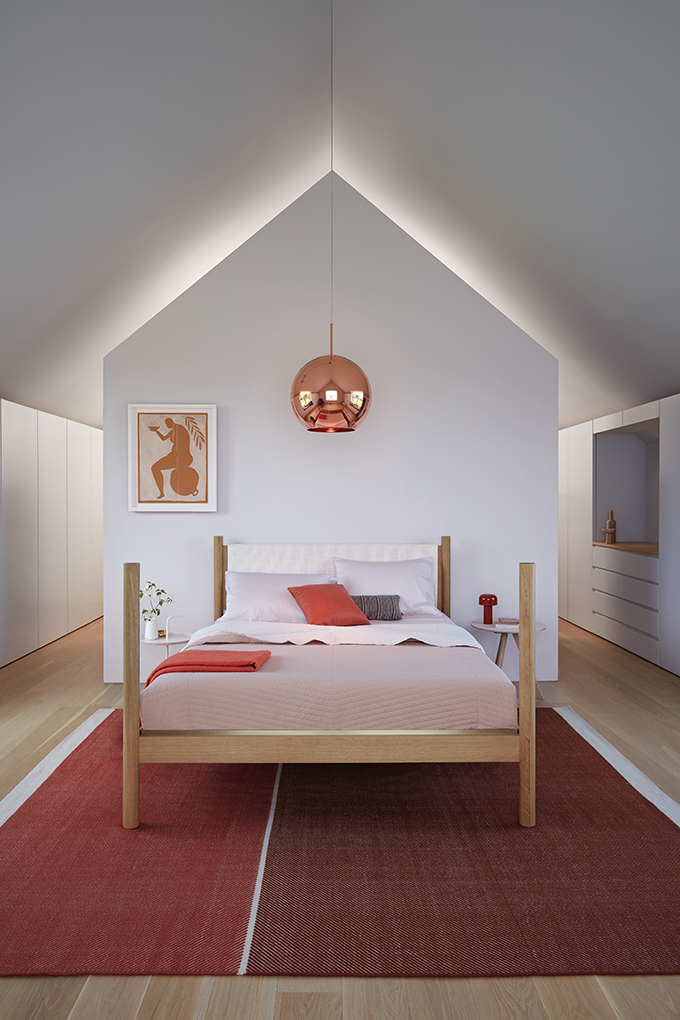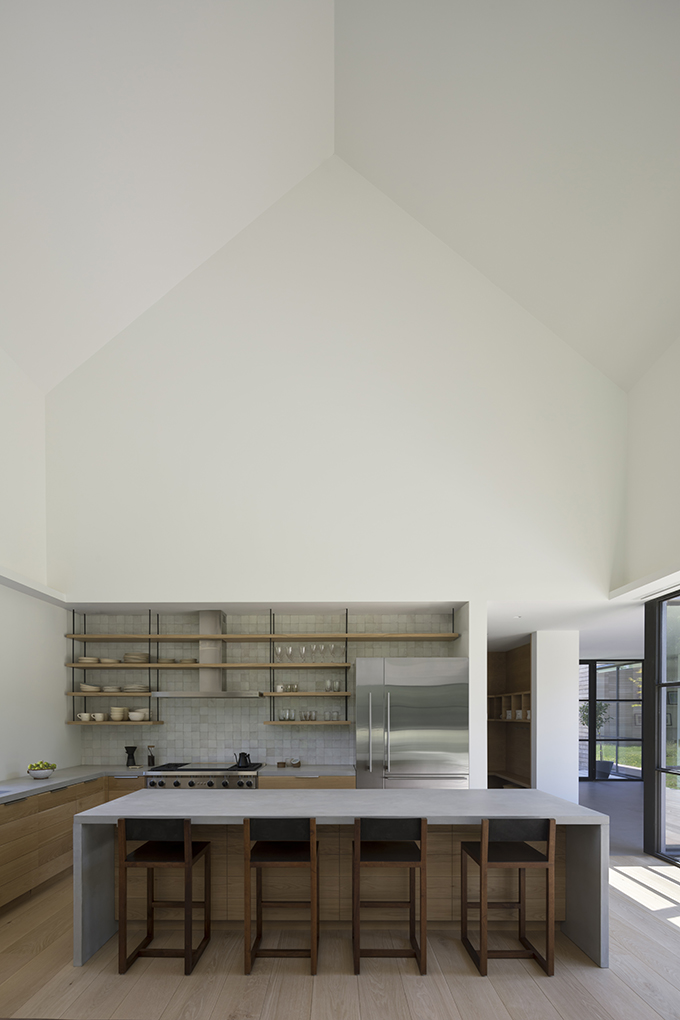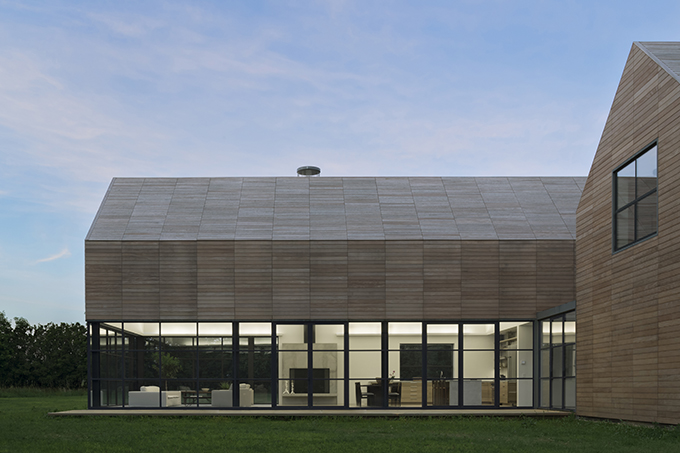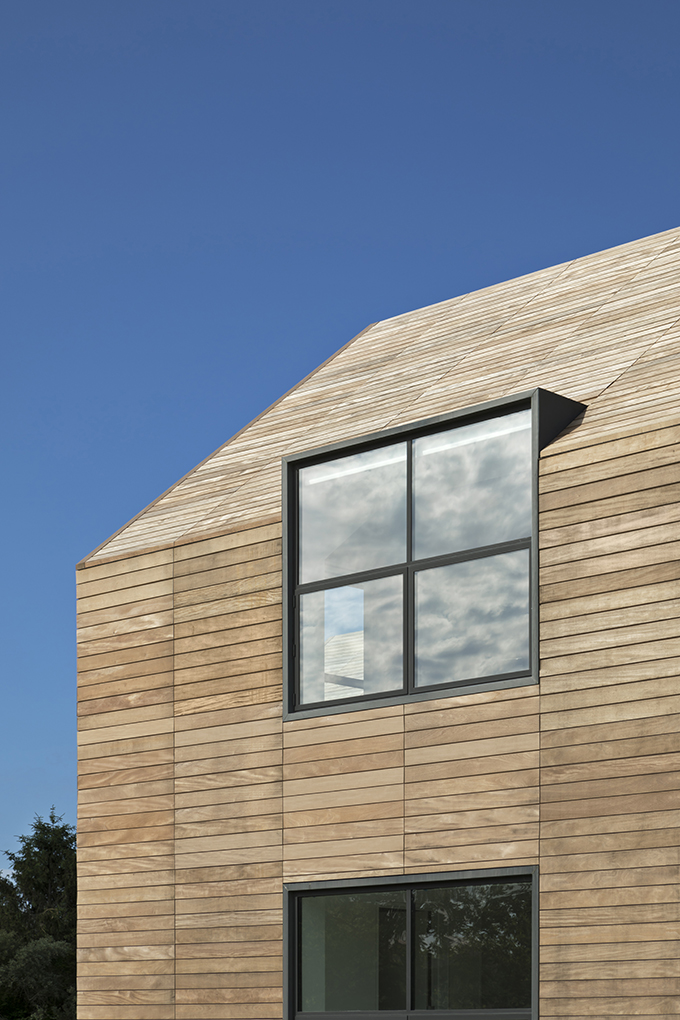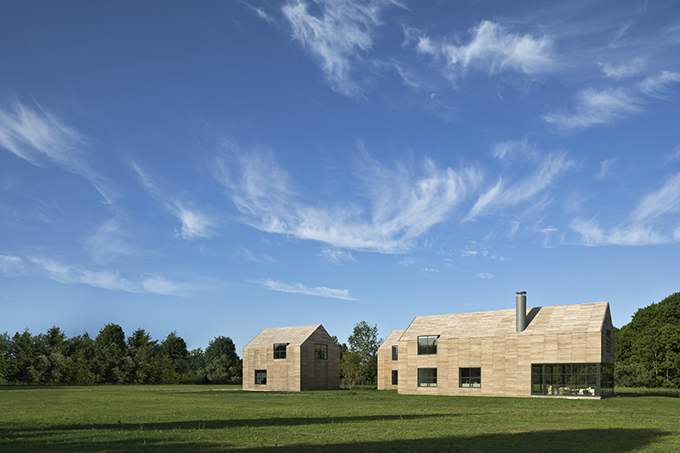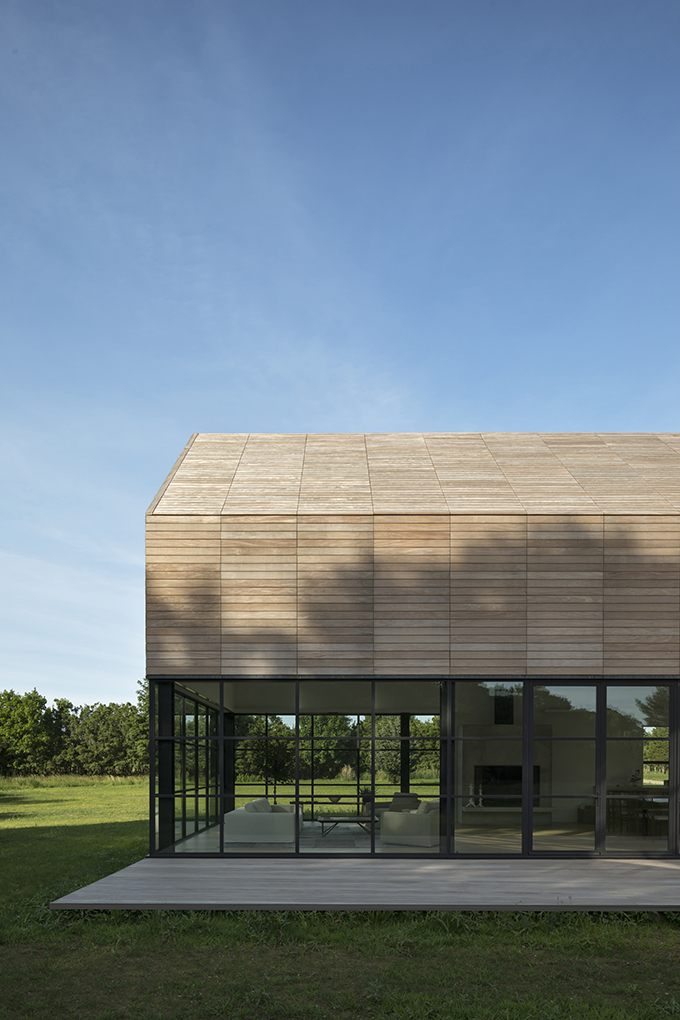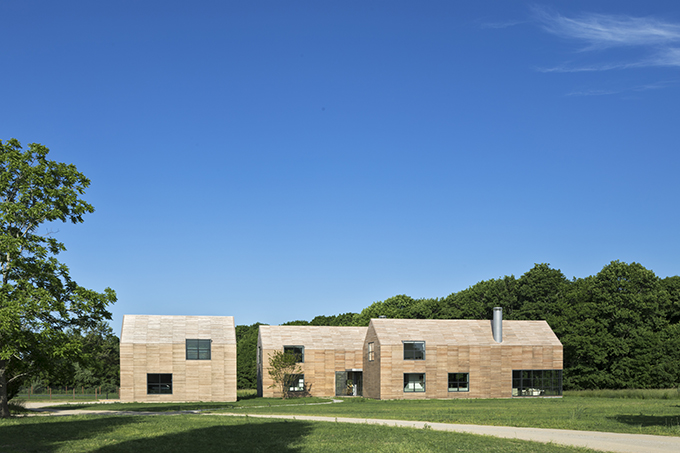 Location: Bridgehampton, NY
Bedrooms: 4
Bathrooms: 6
Project Size: 5,700SF
Project Site Size: 5.5 acres
Photography by Mark Seelen, Paúl Rivera
Find more projects by Roger Ferris + Partners: www.ferrisarch.com