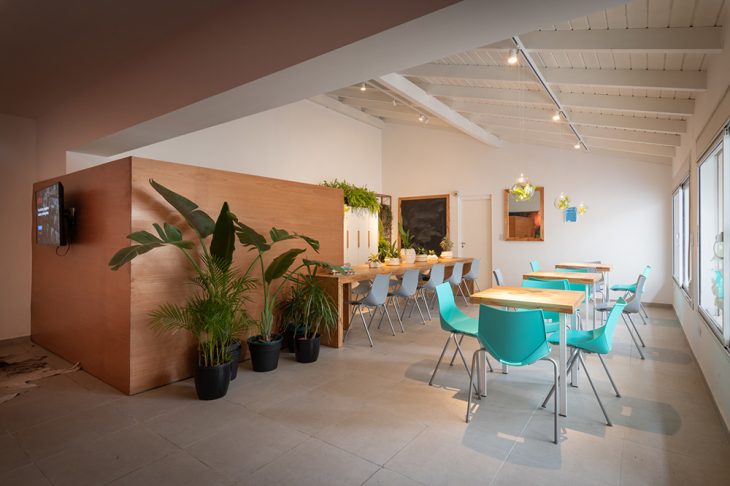 Schlatter Arquitectura designed this stunning office space in Cordoba, Argentina. Take a look at the complete story after the jump.
From the architects: In search of new links /experiences; adaptable to dynamic changes in the way of work.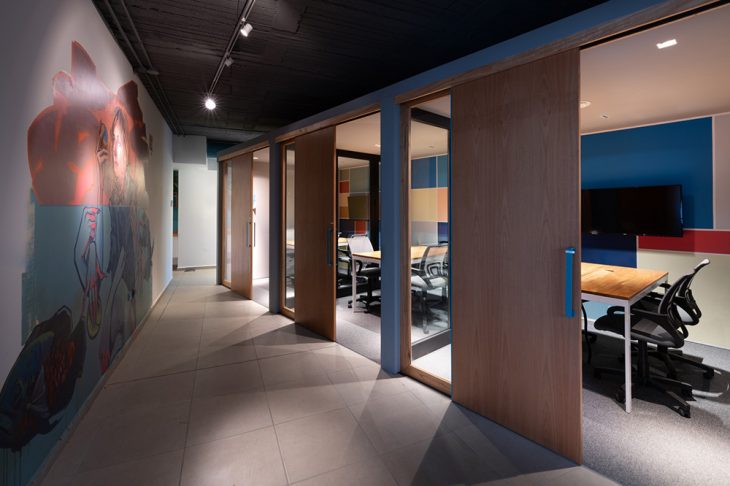 These offices were designed with spaces that transmit to the people who work, perceiving and feeling part of this.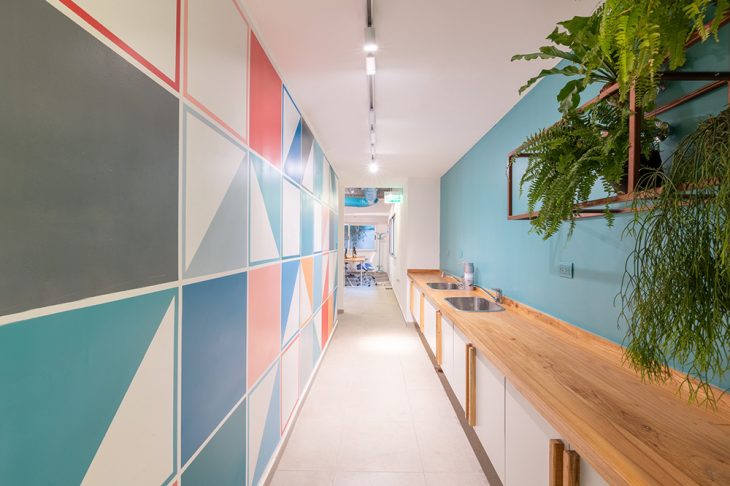 "from the design to make people who attend work experience it as their own, experiencing different sensations".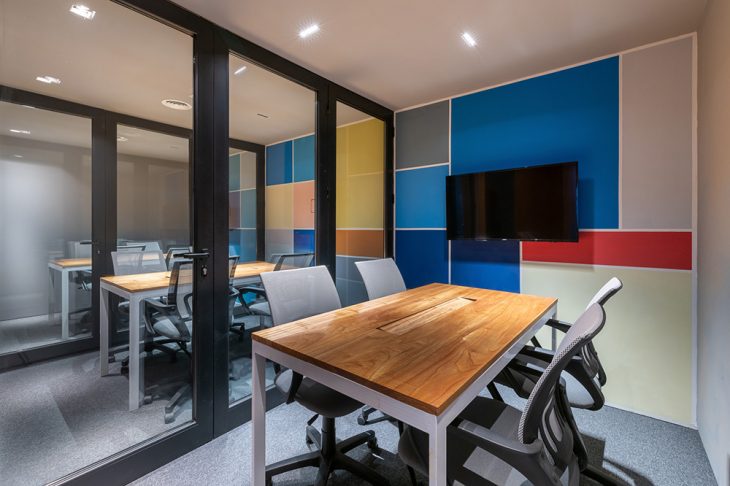 The Color, the art, the natural green; the materiality; diverse resources that grant to the spaces of work different qualities; that motivate living them different to an "Office". These allow multiple configurations for the different uses and needs of the company. Recreation, recreation and dining areas complete the proposal of these offices.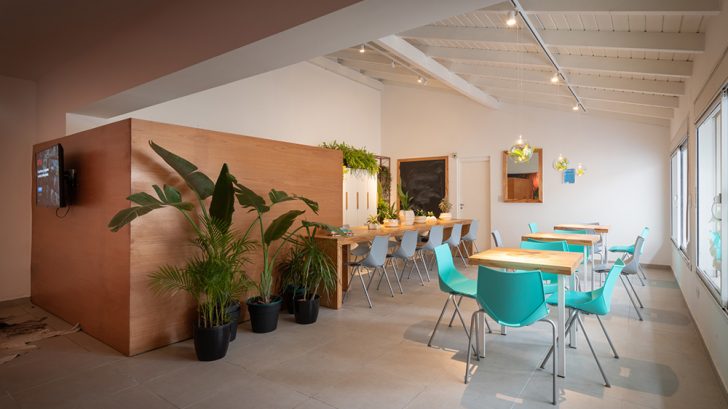 Project Name: OFICINAS TRIMIX
Architect: Arq.Christian Schlatter @schlatterarquitectura
Location: Cordoba-Argentina
Year: 2020
Surface: 270m² office space