Constantino Trebucq, Josefina Trebucq & Milagros Sirena have recently completed works on this stunning private residence in Villa del Dique, Córdoba. Due to the use of local materials and its height from being built on one level, a house in a region surrounded by forests, mountains, and lakes is well situated in the environment.
The architecture is composed of three elements that define spaces: stone, wood, and glass. Both inside and outside use the same materials. Since it is a weekend home shared by numerous families, the design is focused on the needs of the owners.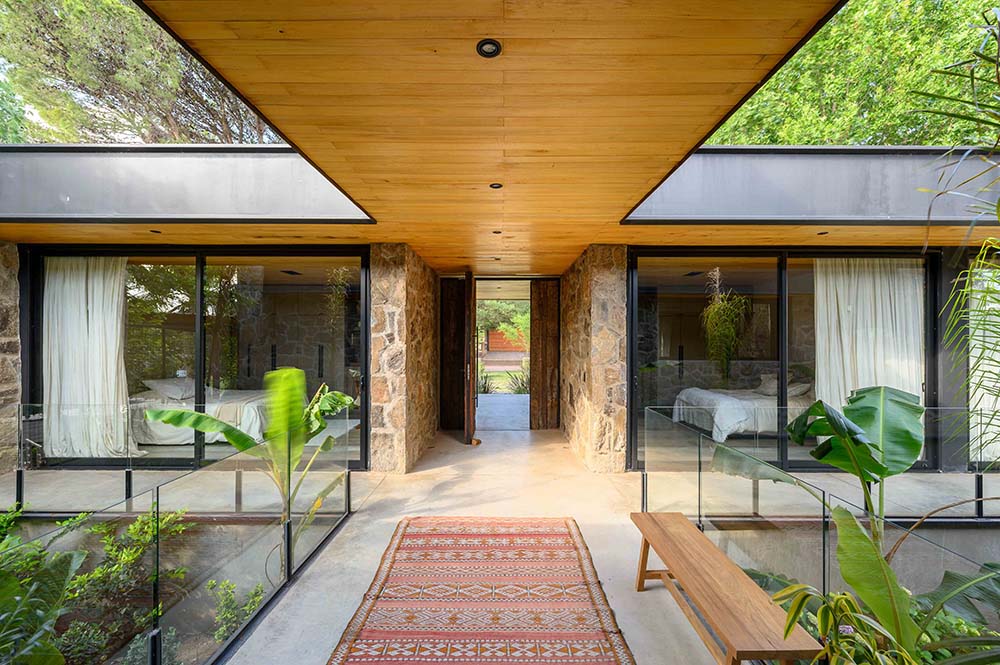 Two blocks, one private and the other social, were made for this. A semi-covered walkway connects them, and it is framed by side patios that are bordered by vegetation. Three en-suite bedrooms with separate entrances make up the private block.
The master bedroom is expanded as part of the social block's development of an open-concept kitchen, dining area, and living room. From this block, there is a semi-covered gallery with areas for a grill, a dining room, and a living room. And the terrace and pool area, which offers an elevated vantage point of the lake and spectacular sunsets.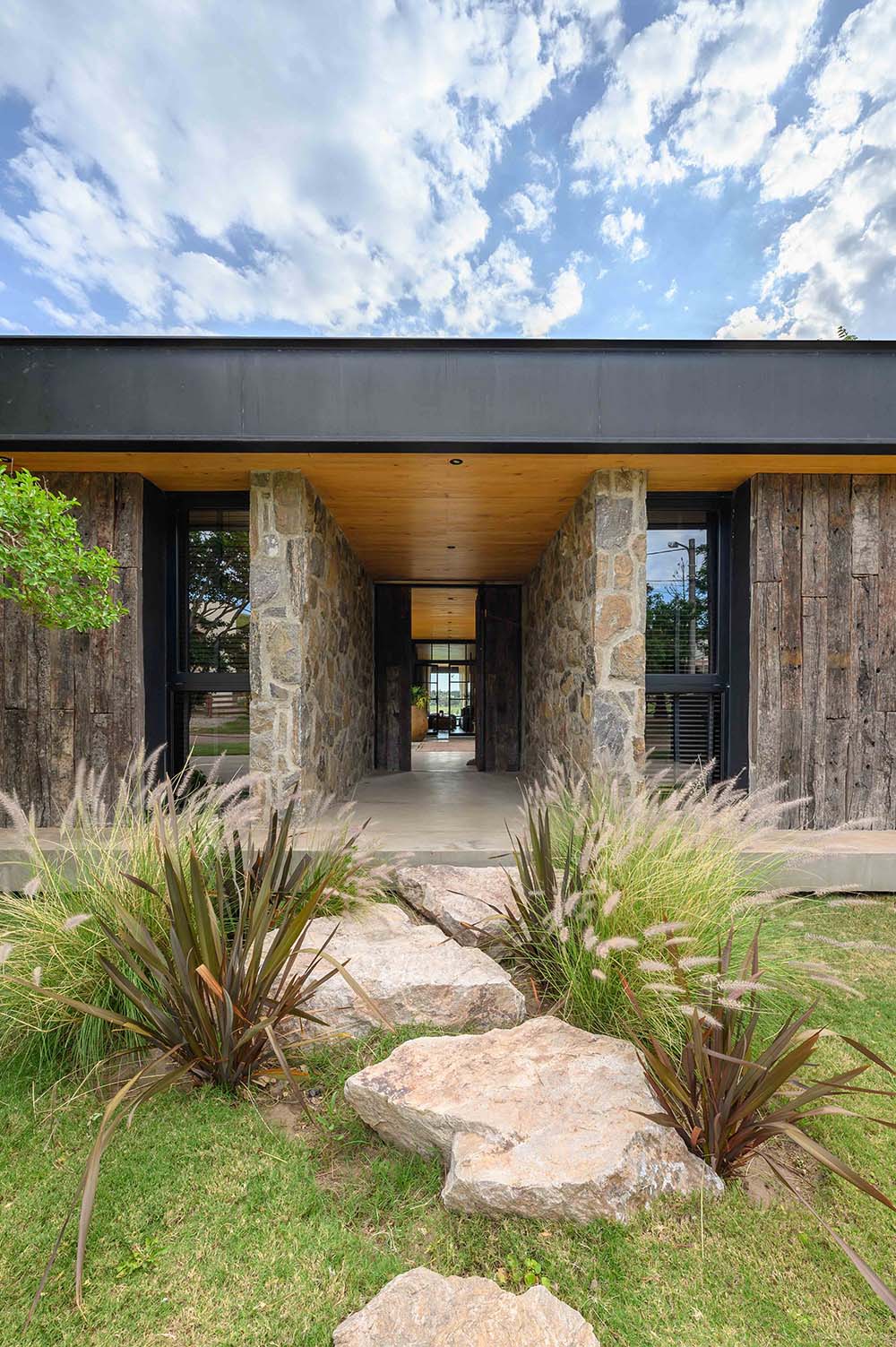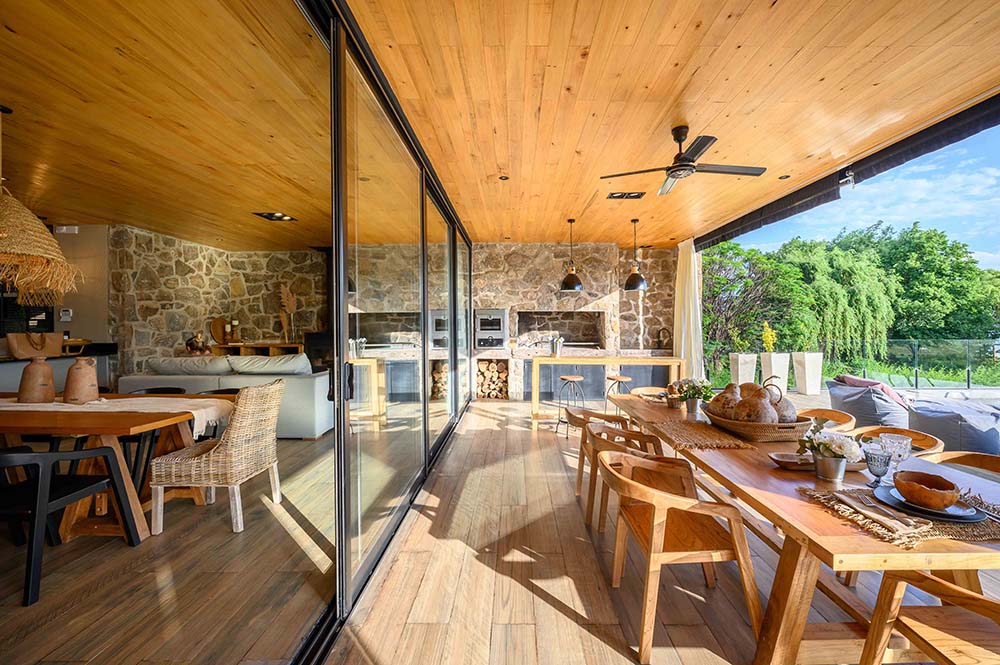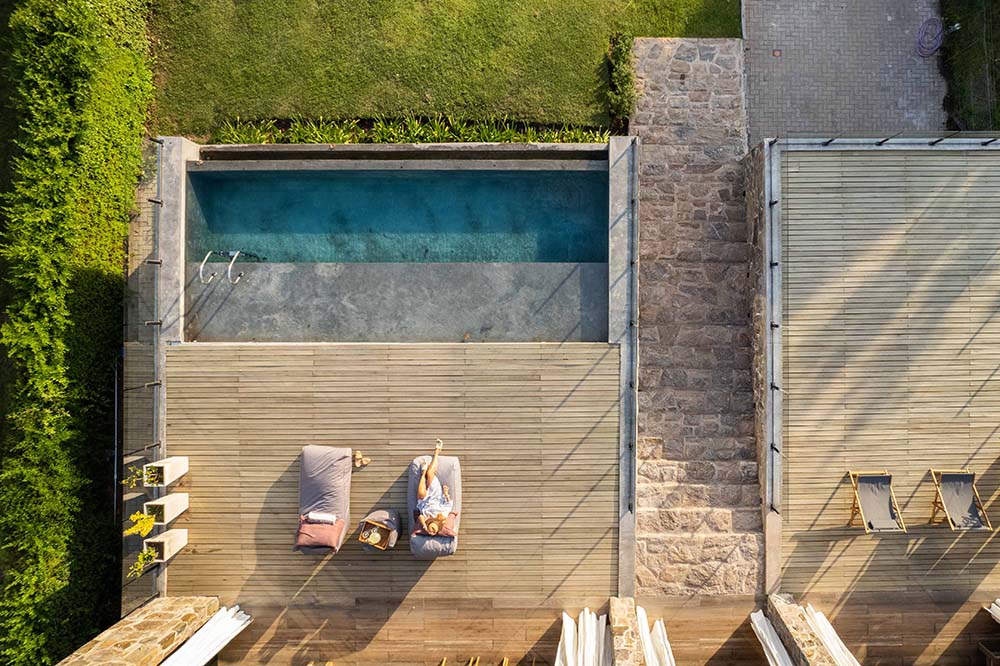 The construction of two stone walls at the separating axes marks the beginning of the composition. In order to accommodate the slope of the land, an exposed concrete plinth was built to level the stone module and visually elevate it so that it appears suspended.
A vertically positioned rail sleeper lining was built for the main façade to give it a contemporary feel. To keep the materials' simplicity, the entrance door was also made of the same wood. To get the intended outcome, each recovered sleeper was carefully chosen.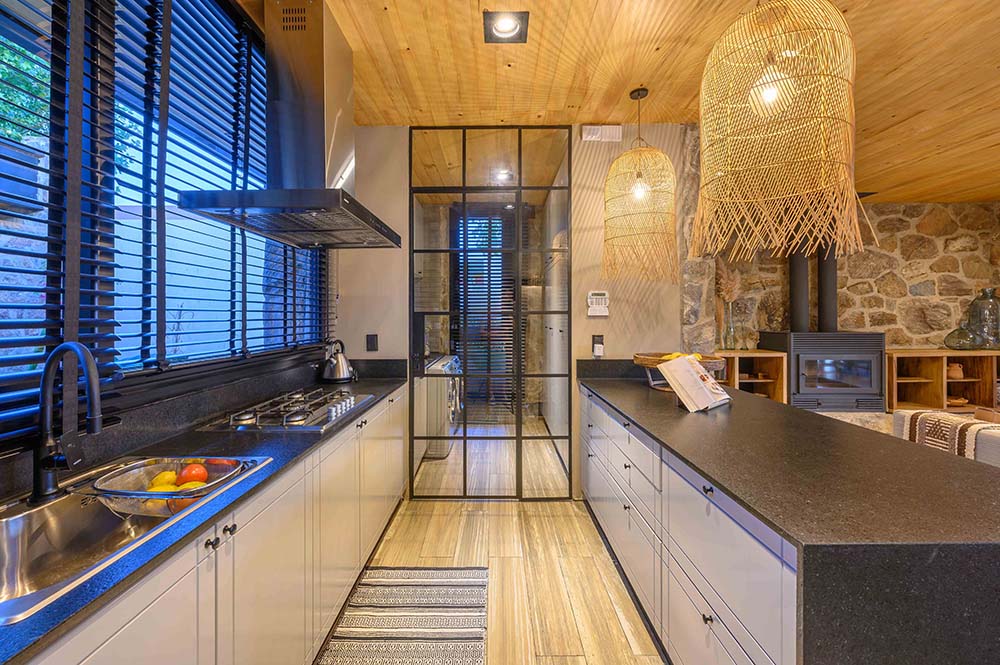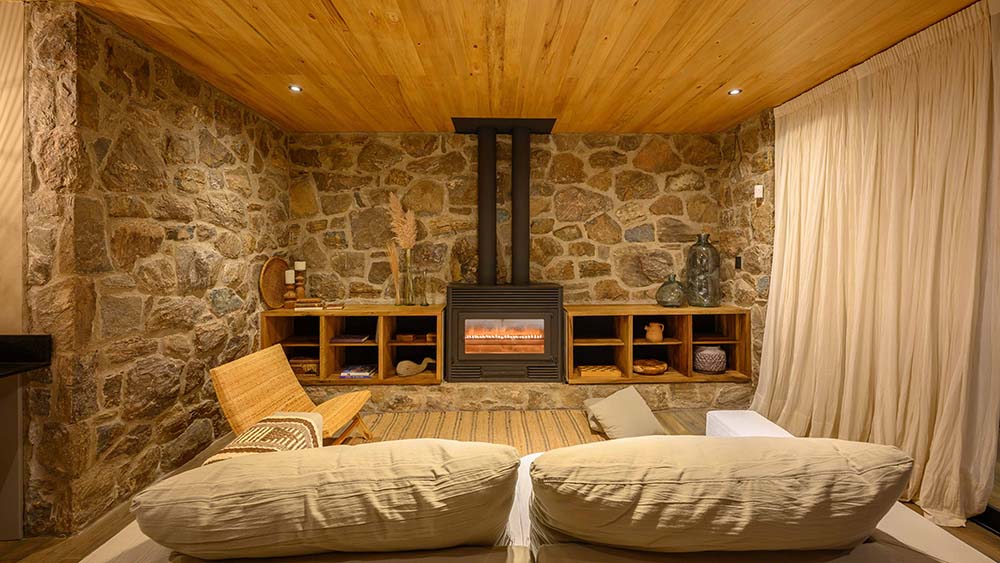 The second door that leads to the house's main area is located down the path, following the walkway. Distributed glass was used in the design to enhance connectivity and preserve the view of the surroundings.
Glass that completely encloses the other façade was installed to preserve the view of the lake. The interior design strategy was founded on the idea that, throughout the tour, a consistent impression of warm and welcoming surroundings with materials like wood and stone, surrounded by nature, is maintained.
Project information
Project Name: Stone House
Architecture Office: Trebucq Constantino, Trebucq Josefina, Sirena Milagros @constantinotrebucq @intervention_byjosefina @milisirena
Argentina country
Completion year: 2021
Sip. Built: 260m2
Location: Villa del Dique, Córdoba