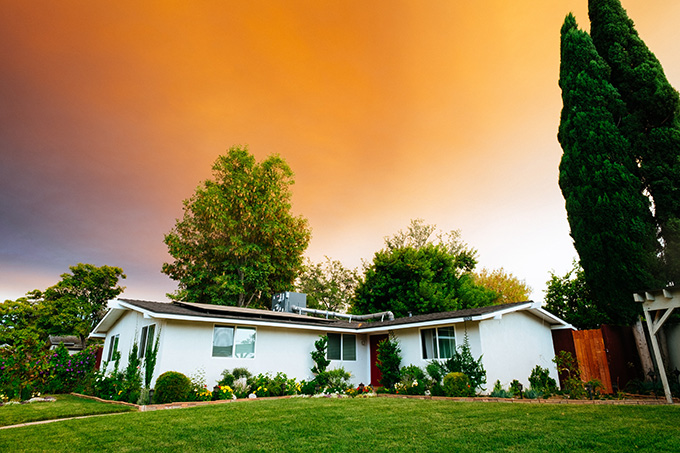 If your home was built more than five or 10 years ago, it's probably not very energy efficient. And if it was built last century, it's certainly not doing you any favors. But with a few key upgrades and renovations, you could see some major improvements.
5 Eco-Friendly Upgrades
Many people are under the impression that, in order to achieve an energy efficient home, they have to compromise on aesthetics and comfort. In other words, they assume they'll have to slap some gaudy solar panels onto the roof and use construction materials that resemble the parts of a Mars rover. But that's simply not true.
Eco-friendly upgrades are easier, more cost-effective, and more design-friendly than ever before. The key is to focus on the right upgrades so that you can enhance your home's energy efficiency with minimal effort.
Here are a few suggestions:
Let There Be Light
Natural light is your friend – particularly during the winter. By letting in natural light, you allow for heat transfer and, well, light. This allows you to run your heating system less and negates the need for artificial lighting.
In order to benefit from natural light, you need large and unimpeded windows. This means avoiding heavy light-blocking treatments and using shades that can be opened and closed at will. You can also place mirrors throughout your home – ideally opposite windows – to further brighten up the space and make it appear bigger than it is.
At nighttime and/or during the summer, you can use treatments to keep out heat during the hours where there's direct sunlight coming in through the windows. As for artificial lights, swapping out old incandescent options with newer LEDs has the potential to lower your energy consumption by as much as 75 percent.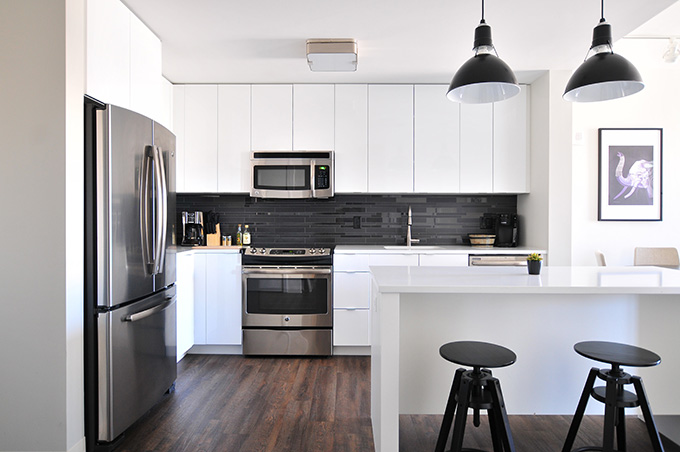 Upgrade Your HVAC
A large percentage of your home's energy consumption comes from heating and cooling. If you can upgrade your HVAC system, you may potentially save thousands of dollars per year.
As you search for eco-friendly ways to heat your home, there are three major factors to consider: potential for low emissions, efficiency of use, and the cost of installation/maintenance. The top options include geothermal heating, solar heating, and fireplace/wood stove.
While geothermal is the most expensive option, it's also the most energy efficient. With this approach, you can cut your monthly utility bills by as much as 65 percent. This means the system will pay for itself within a handful of years.
Swap Out Old School Appliances
Major appliances in the home – like a dishwasher, dryer, washing machine, and refrigerator – can consume massive amounts of energy. Upgrading older options to ENERGY STAR alternatives can save you hundreds of dollars per year.
Insulate Your Attic
Your attic represents a huge source of heat loss during the winter months. If you want to improve the energy efficiency of your home, consider addressing key problem areas (like the attic access).
"Whether you have an attic hatch, a scuttle hole, or both, sealing and insulating the access point to your attic can be simple, but also save you from excessive air leakage," one insulation contractor mentions. "Weatherstripping the area around the attic door removes the small gaps, especially at the front end of attic hatches where air is prone to leak out and cause attic drafts."
Another option is to install an attic access cover or "tent." This investment typically pays for itself within a year or two.
In addition to addressing the attic access door or scuttle hole, improve the overall attic insulation. You might consider having a professional come out and blow insulation into areas where it's thinned out and/or is non-existent.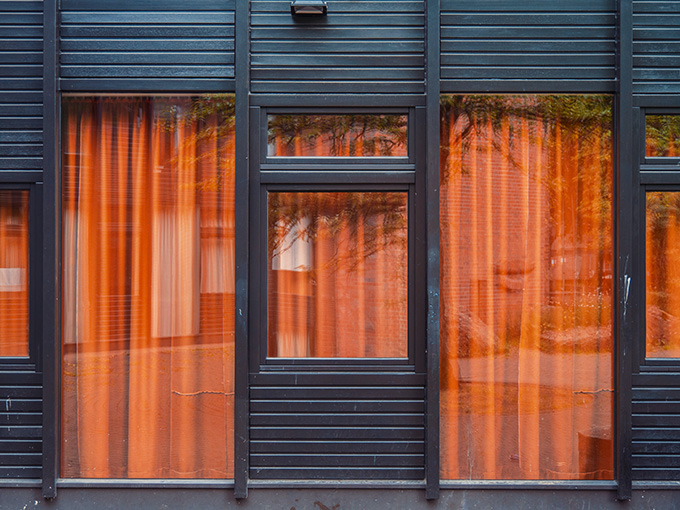 Upgrade Windows and Doors
If you have old windows and doors that are original to your home, it's possible that they've seen better days. Depending on their condition and your budget, replacing them could be a good decision.
Don't have the money to replace all of your windows and/or doors? A cheaper and more temporary option is to use a combination of weatherstripping and caulking to seal up any gaps and air leaks around them.
Bring Your Home Into the New Age
Want a home that looks good and operates efficiently – all without breaking the bank? Emphasize the aspects that matter most – like light, HVAC, appliances, insulation, and entry points – and be selective in the materials and contractors you work with. Your patience will pay off in a major way!