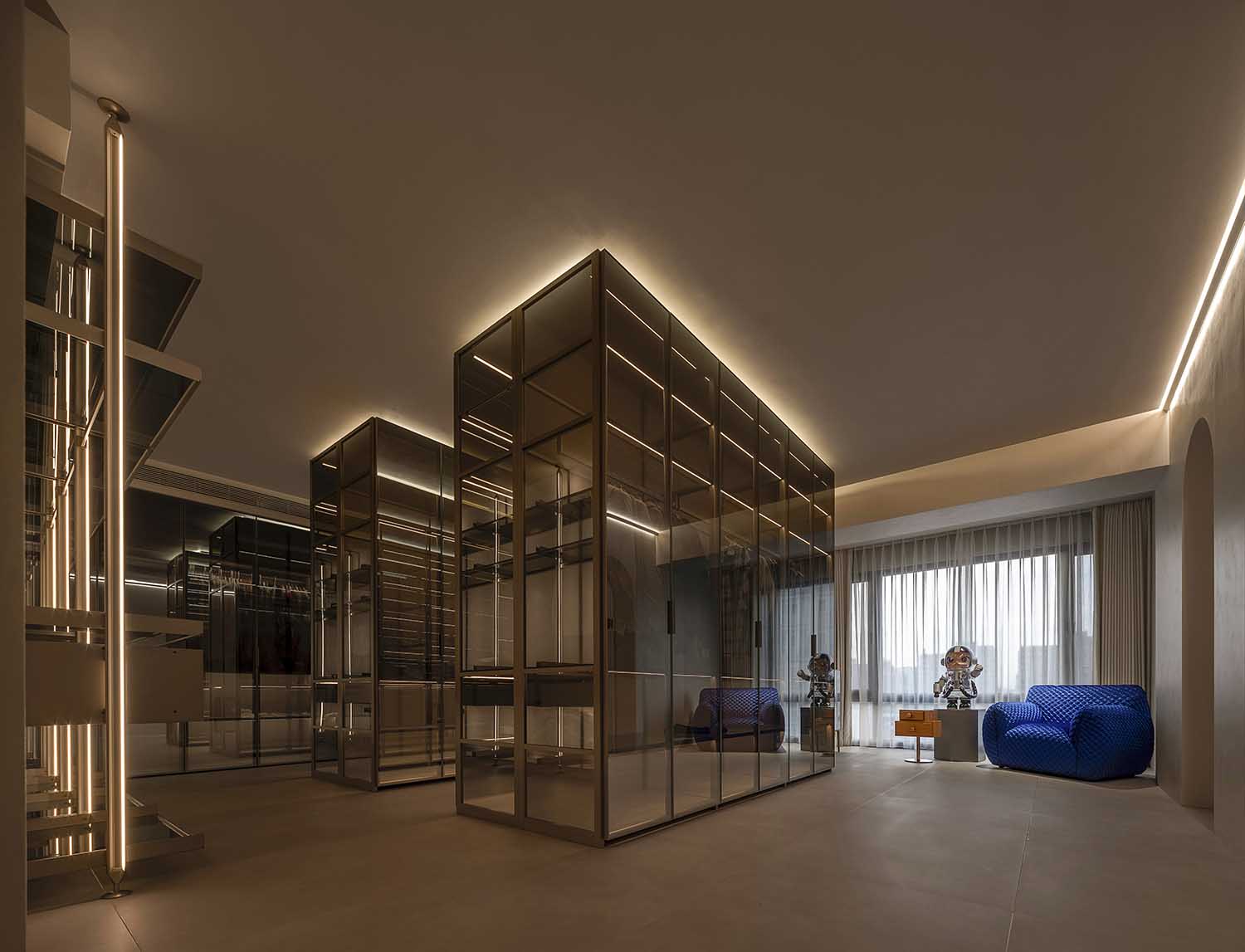 WWD Bloomage has completed work on Z Times-The Art House, a residential project that transcends the boundaries of style and age, creating a space where art, emotion, and personality seamlessly converge.
The project, named "Beijing flat floor private house," spans an impressive 370 square meters and was completed in June 2023. Led by the creative genius of Beijing Bloomage WanWU Design Co., Ltd., the visionary team, spearheaded by Creative Director Liu Juanjuan and Project Creator Zhang Xuezhi, has transformed two smaller top-floor spaces into a nearly 400-square-meter dual-bedroom residence.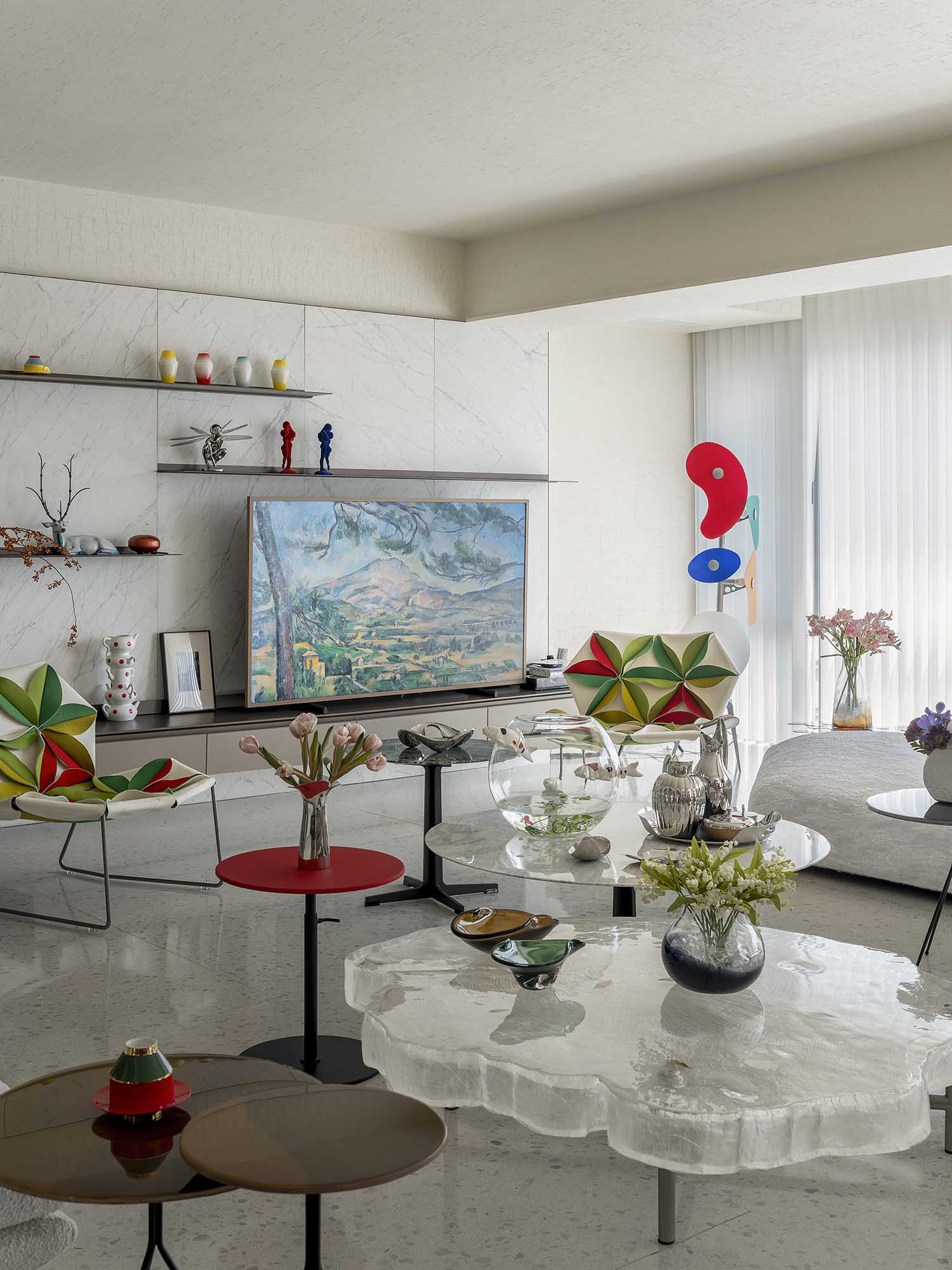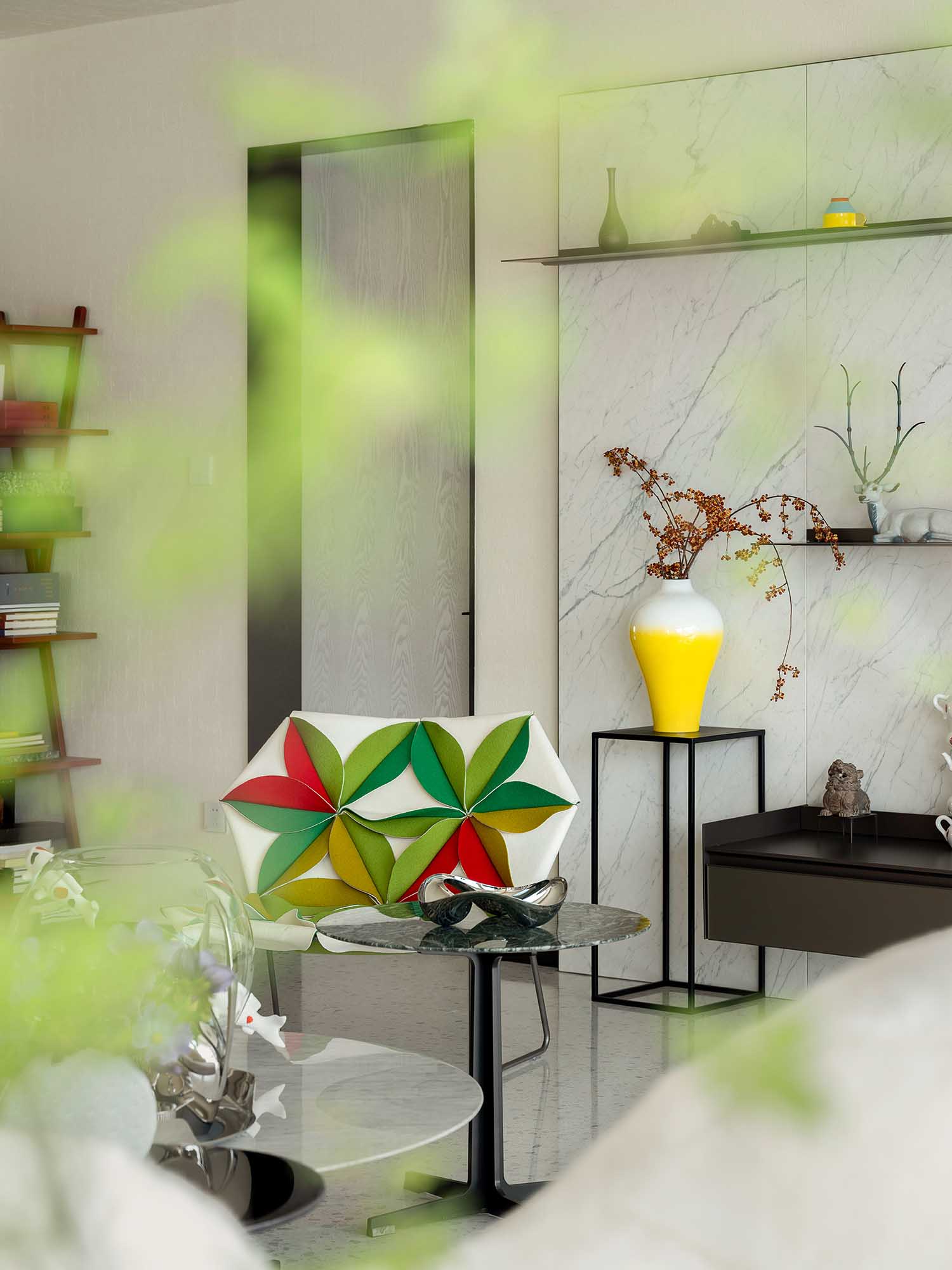 Spatial Layout: Expansive and Free-Form
The spatial layout of Z Times is nothing short of revolutionary. By reconfiguring the layout, adjusting door and window positions, and merging smaller spaces, the designers have crafted a free-form environment that accommodates diverse living styles. The result is a harmonious coexistence of individual spaces for each family member, alongside a mansion-scale family activity area.
The southern facade, adorned with strip-like, floor-to-ceiling windows, floods the public area with natural light. The flaw of the inward-sloping angle of the windows was expertly addressed through vertical reconstruction. This clean spatial base provided the canvas for the infusion of open and minimalist elements, enhancing the interior's richness.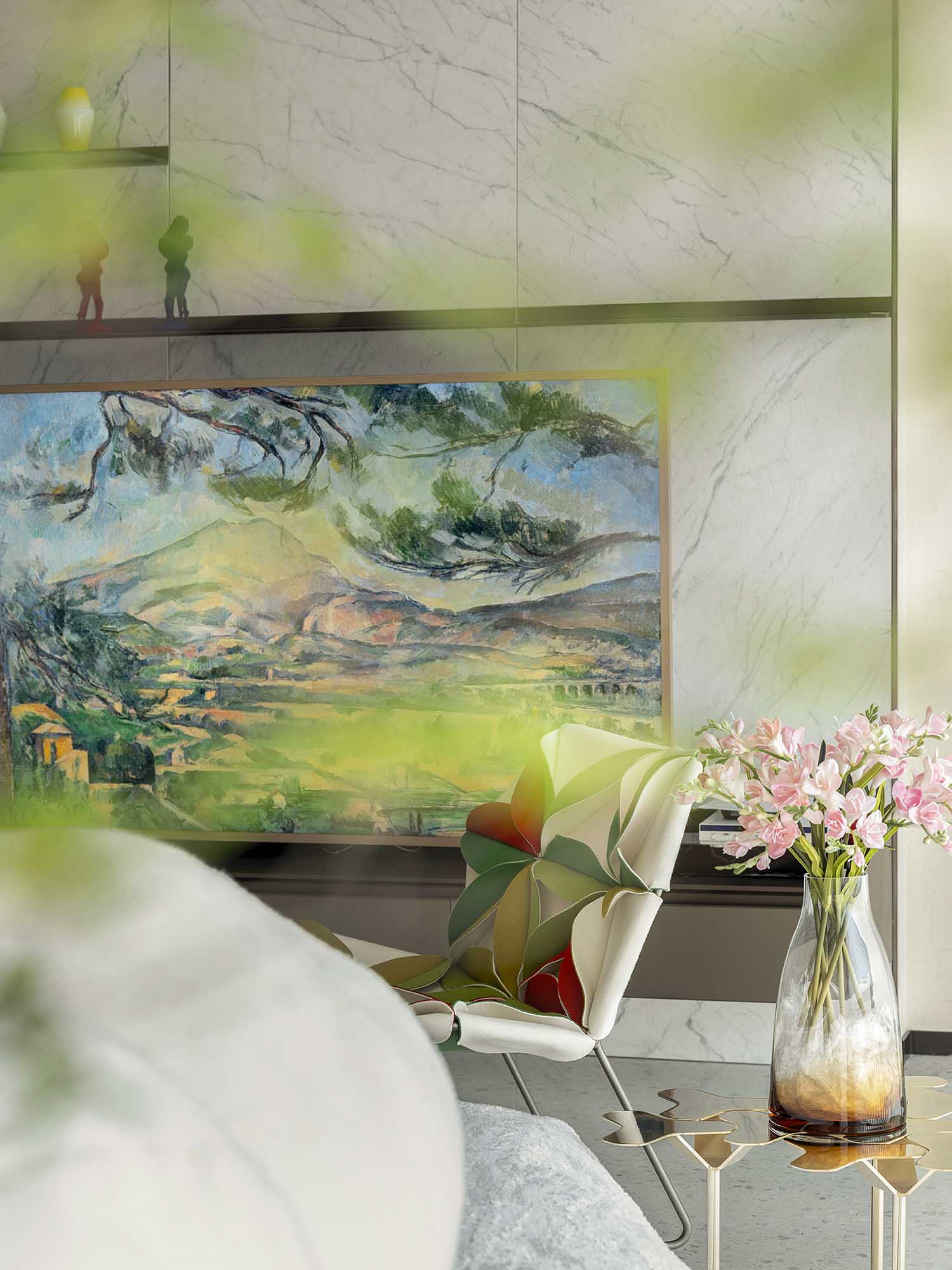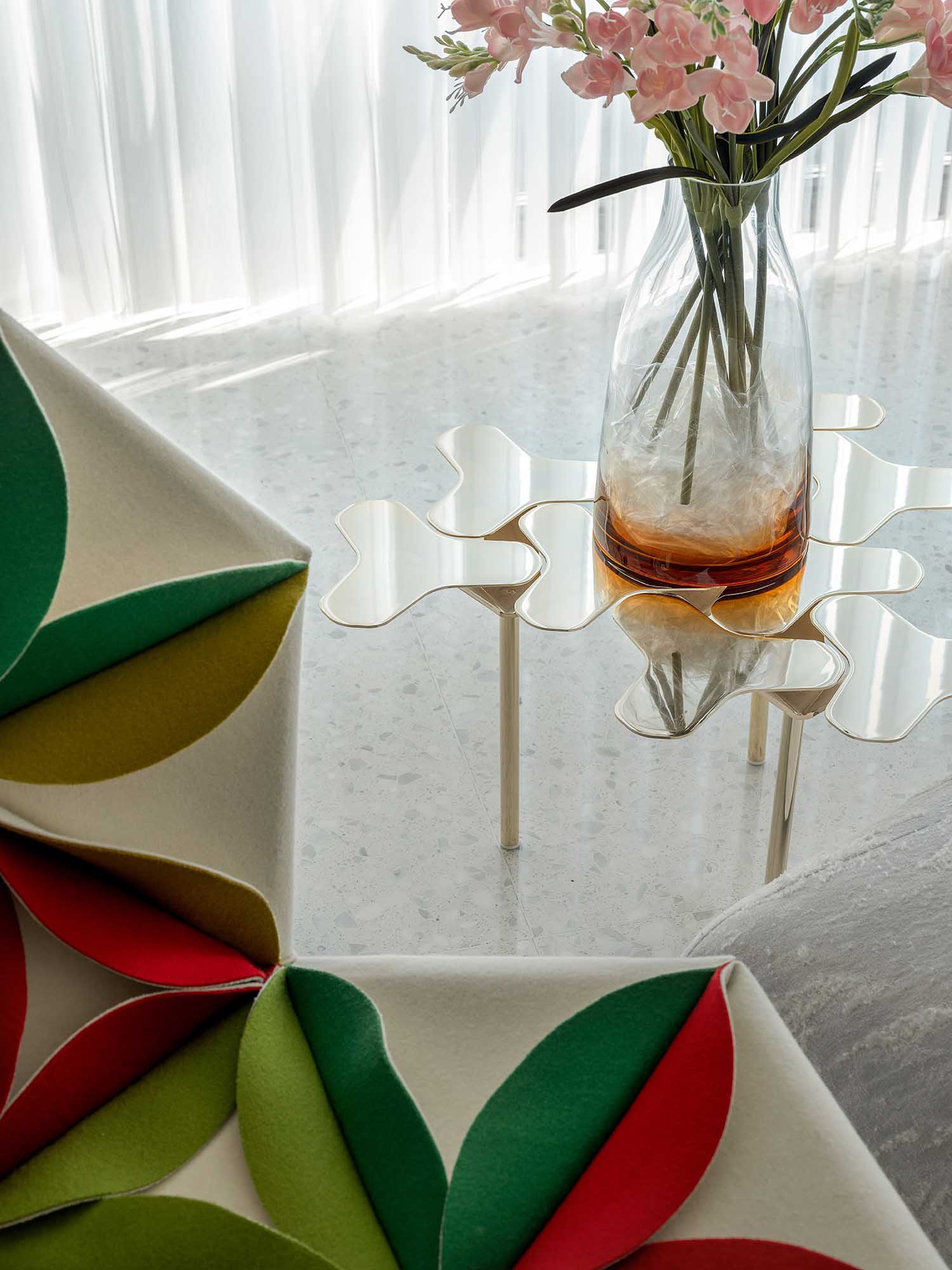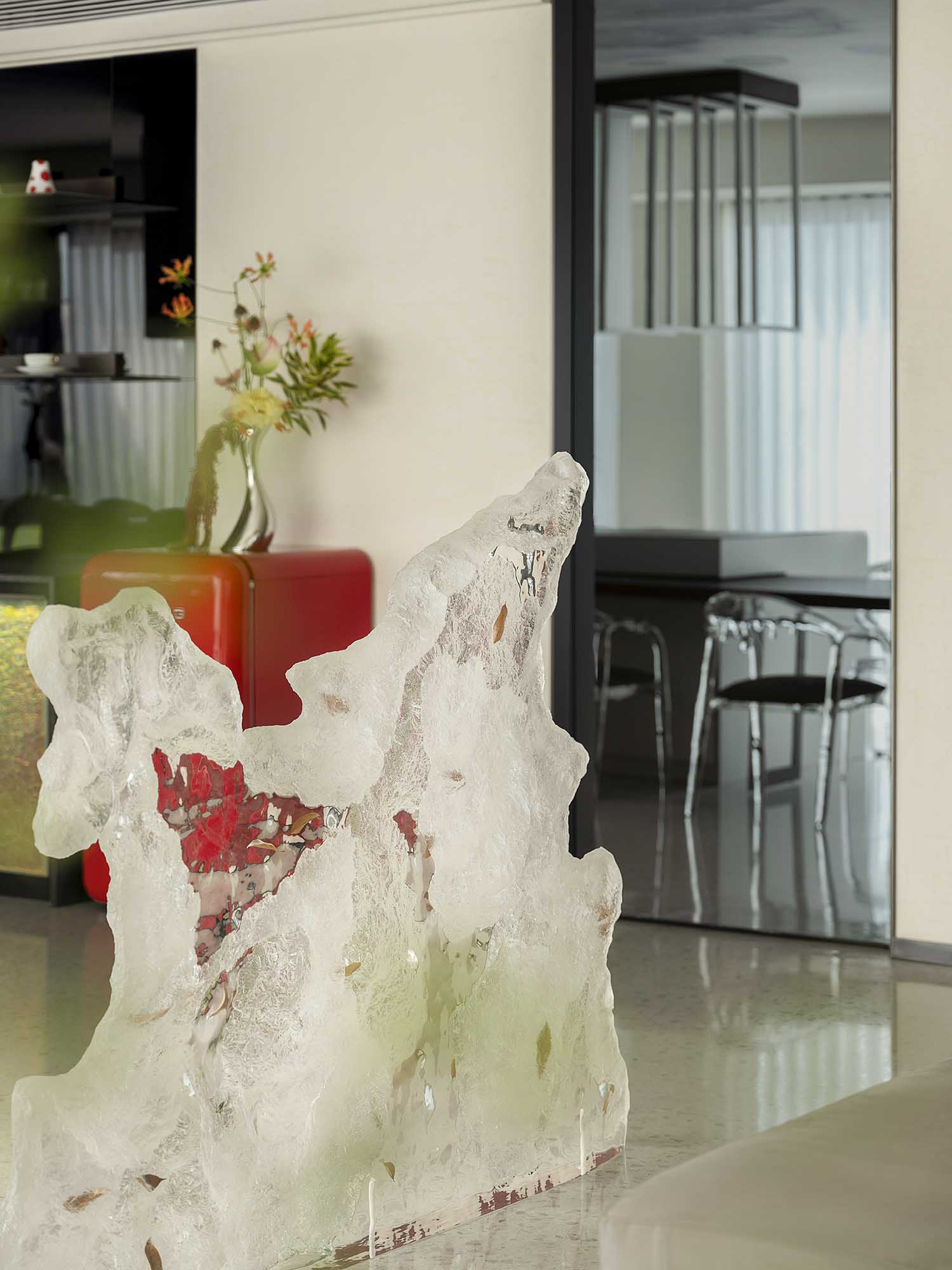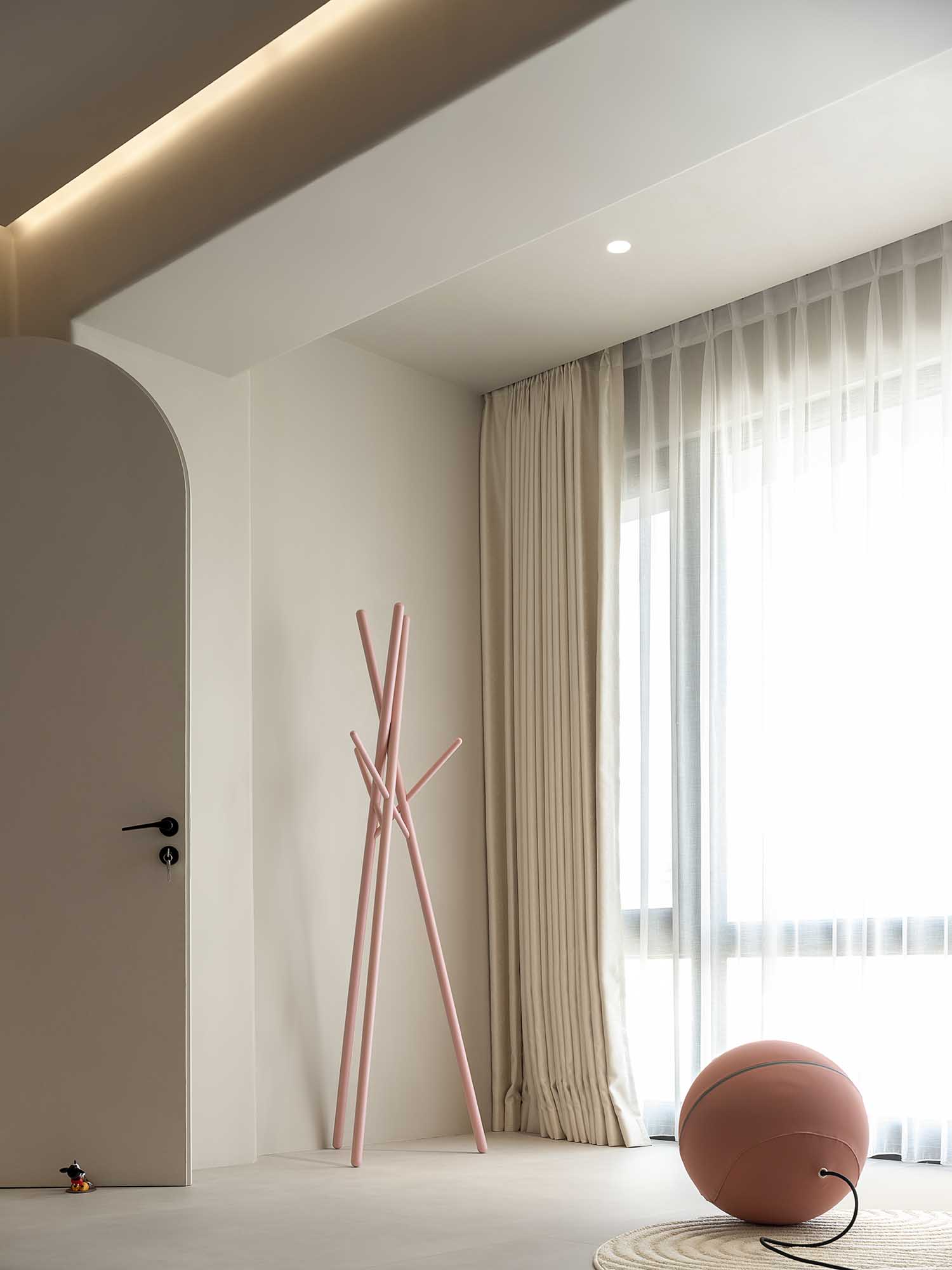 Family Shared Area: The Fusion of Art and Emotion
Upon entering the modernist lobby, visitors are greeted by a vibrant red entrance cabinet and captivating art pieces, signaling the transition into a realm where reality and illusion intertwine. The living area, adorned with Ligne Roset and Edra Polar Bear sofas, sets the stage for a dreamy atmosphere. A careful blend of straight lines and curves, colors and textures, sculpture and painting creates a luminous whole exclusive to the homeowners.
The bar and dining area, separated by a resin screen, form a mesmerizing visual dialogue with large lotus prints on the ceiling. This space becomes a rippling lake where classical and contemporary elements seamlessly blend.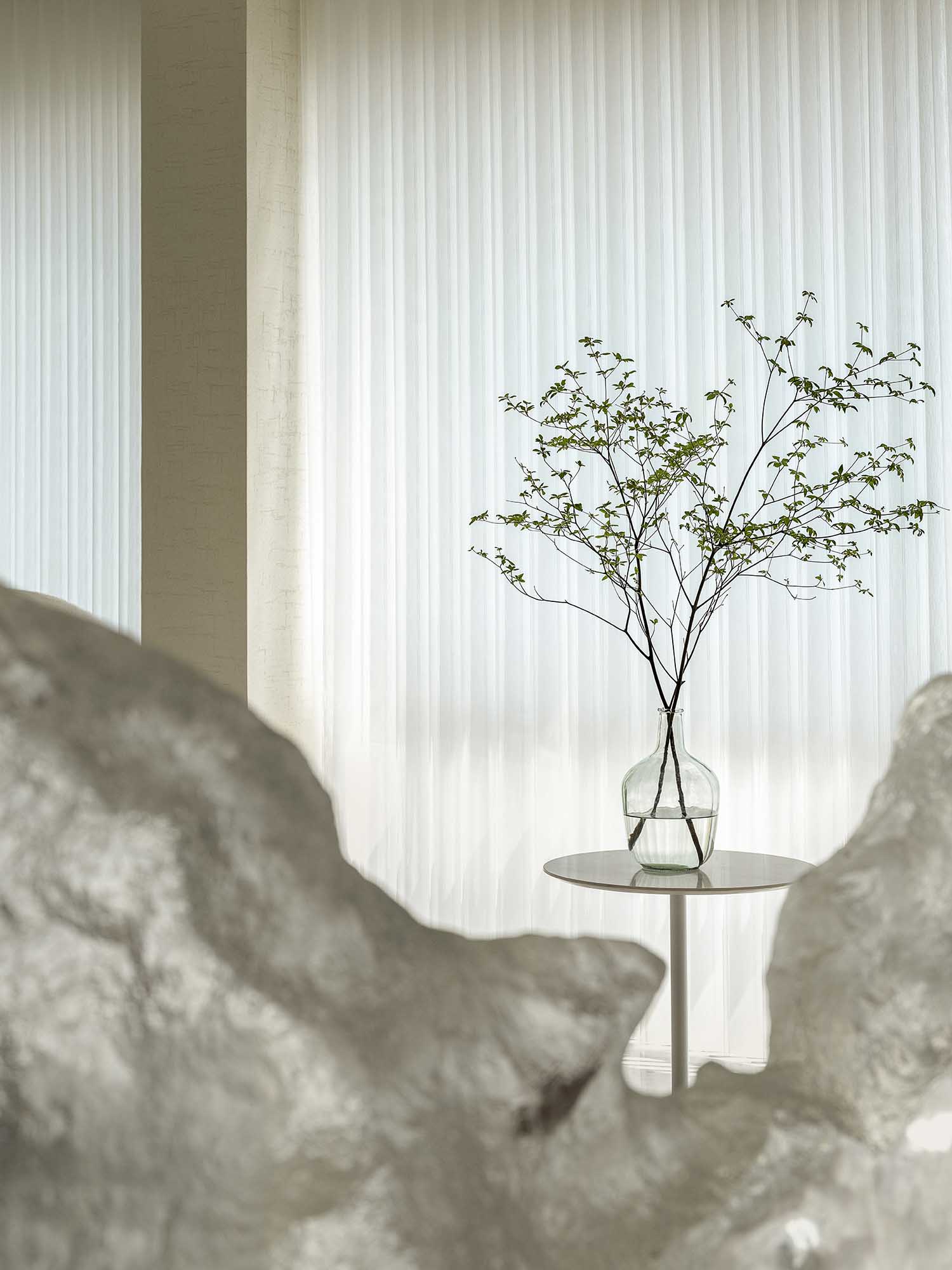 Private Space of Z Times: Personality and Balance
The private space of Z Times reflects the personalities of its younger occupants. Earthy tones and soft curves dominate the bedrooms, bathrooms, and studios, creating distinct realms while maintaining a sense of harmony. Arched doorways and sliding doors connect these areas, allowing for airflow and sunlight.
The dressing room, akin to a magical box of dreams, features a brown glass cabinet providing indirect lighting for an elegant touch. The bathrooms, with their bold incorporation of unique expressions, transcend the space, creating dynamic balance and a rhythm of inhalation and exhalation.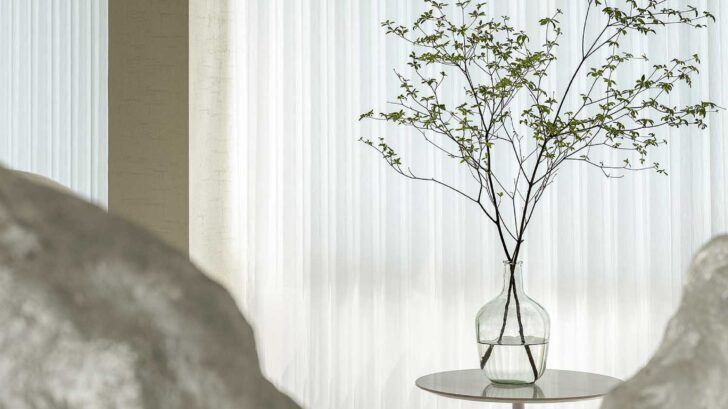 Project Information
Project Name: Beijing flat floor private house
Location: Beijing, China
Project Area: 370 sqm
Completion Date: 06.2023
Interior Design: Beijing Bloomage WanWU Design Co., Ltd.
Soft Furnishings Design: Beijing Bloomage WanWU Design Co., Ltd.
Creative Director: Liu Juanjuan
Project Creator: Zhang Xuezhi
Project Photography: TUPAI Space Photography
Copywriting and Planning: NARJEELING
Project Planning: LE Brand Strategy Agency
Product Brand List:Chair: Knoll Diamond;Low Table:MOROSO Nanook、BAXTER LIQUID;Bookshelf:Cassina NUVOLA ROSSA;Armchair:MOROSO Antibodi;Cabinets:Valcucine Logica system