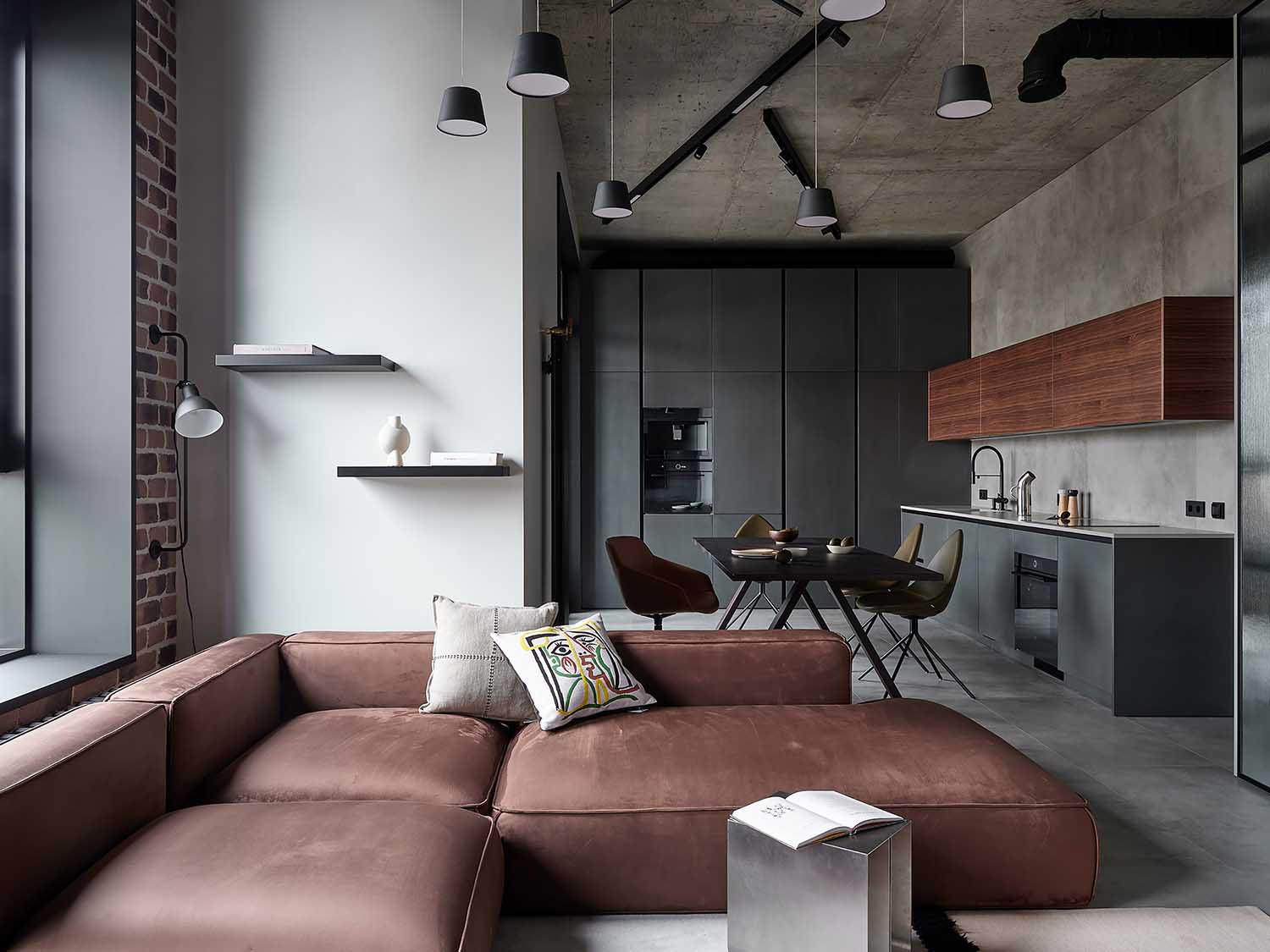 The Alexander Tischler design company, led by Chief Designer Karen Karapetian, has recently completed the transformation of an 80 sq. m one-bedroom apartment in Moscow. This unique project caters to the specific needs and style preferences of a young couple, complete with a cozy corner for their feline friend.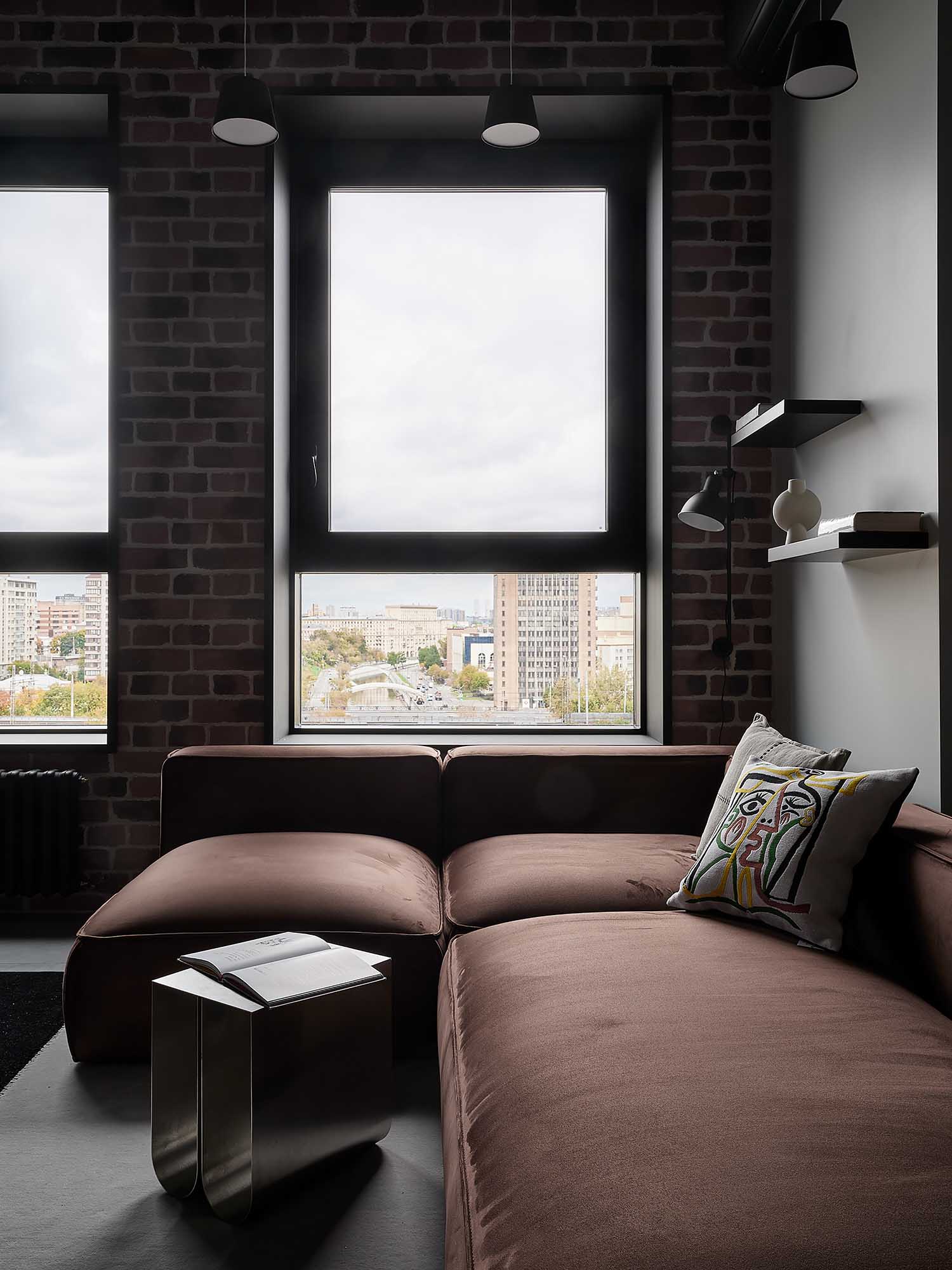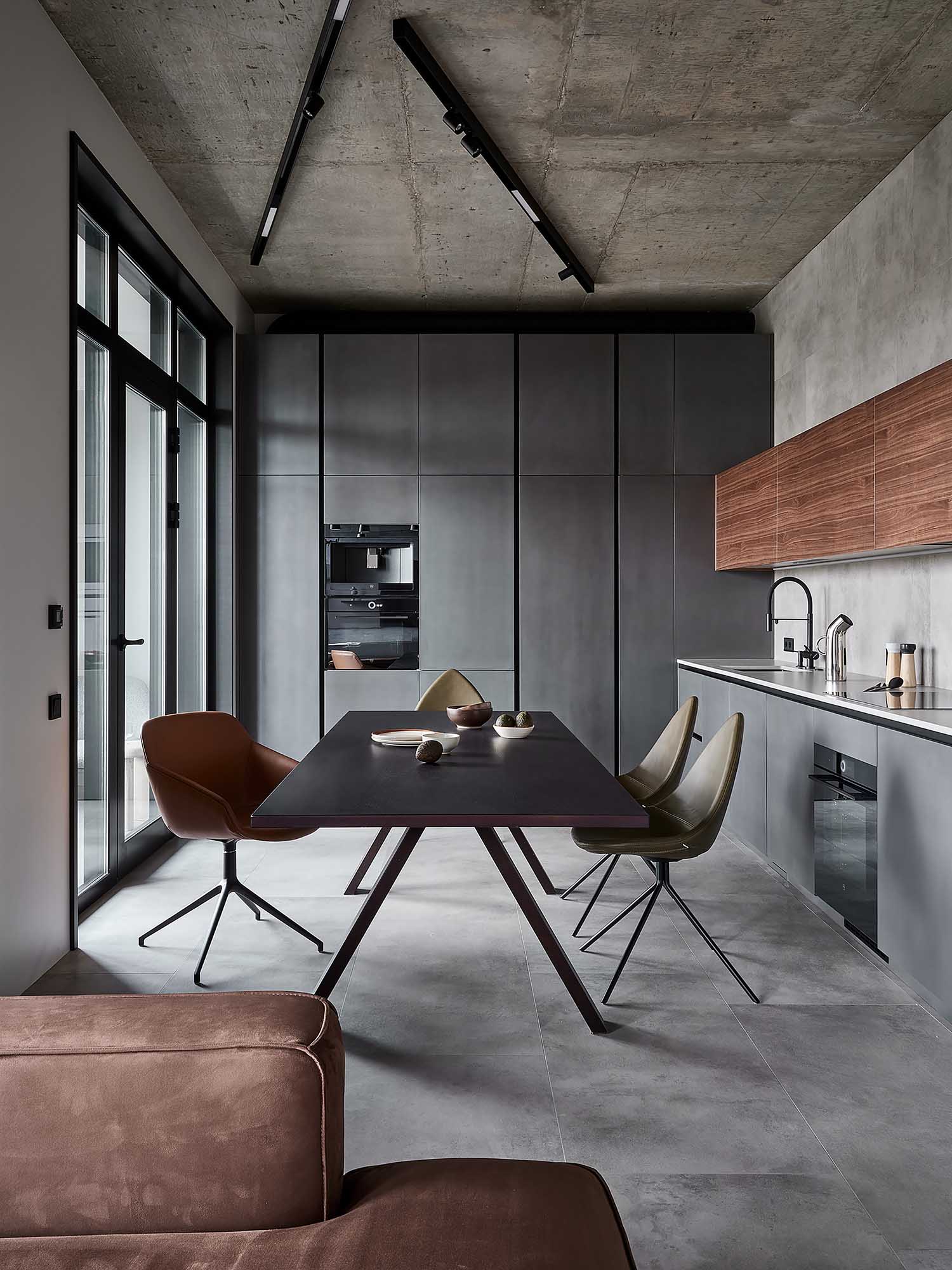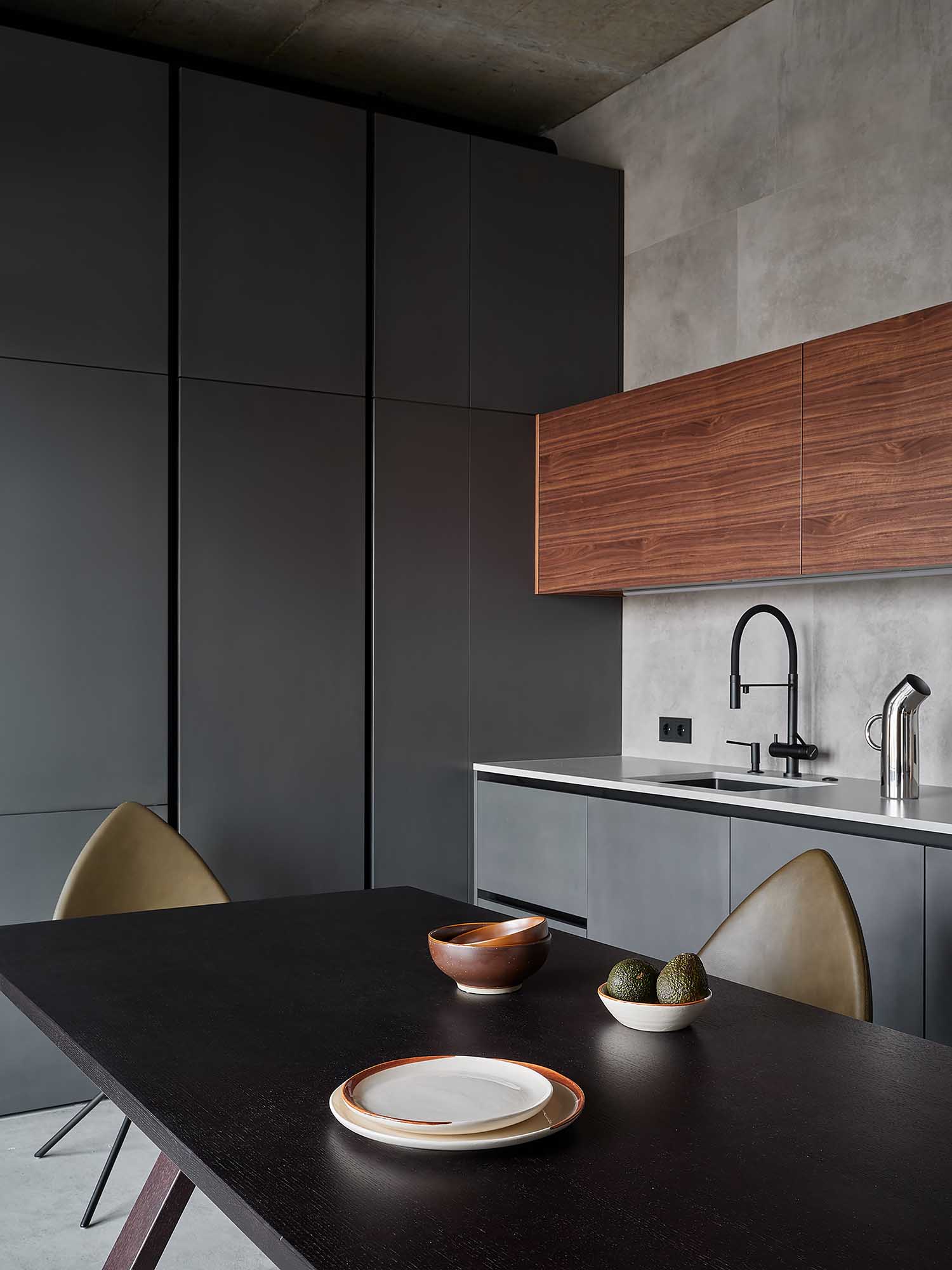 Design Concept and Features
The young couple desired an apartment filled with industrial elements and materials, along with two workplaces and elegant showcases for their memorabilia and collections. The design team embraced loft-style details, creating a contemporary interior that seamlessly integrates industrial elements into every aspect of the living space.
The kitchen, designed as an industrial object itself, features facades of column cabinets and lower modules made of MDF with metalized matte enamel. The upper modules boast American walnut veneer with an active texture, creating a beautiful contrast with the metal. The open layout connects the kitchen and living room, providing an ideal space for hosting guests.
A unique approach was taken with the ceiling, leaving it open to showcase its anthropogenic texture. Black tin pipes and strategically placed lamps not only highlight the texture but also contribute to the overall industrial ambiance.
The living room wall, adorned with dark porcelain stoneware and decorative brick, complements the sofa upholstery and décor. A double-sided wardrobe replaces the traditional partition, offering ample storage and serving as a stylish room divider.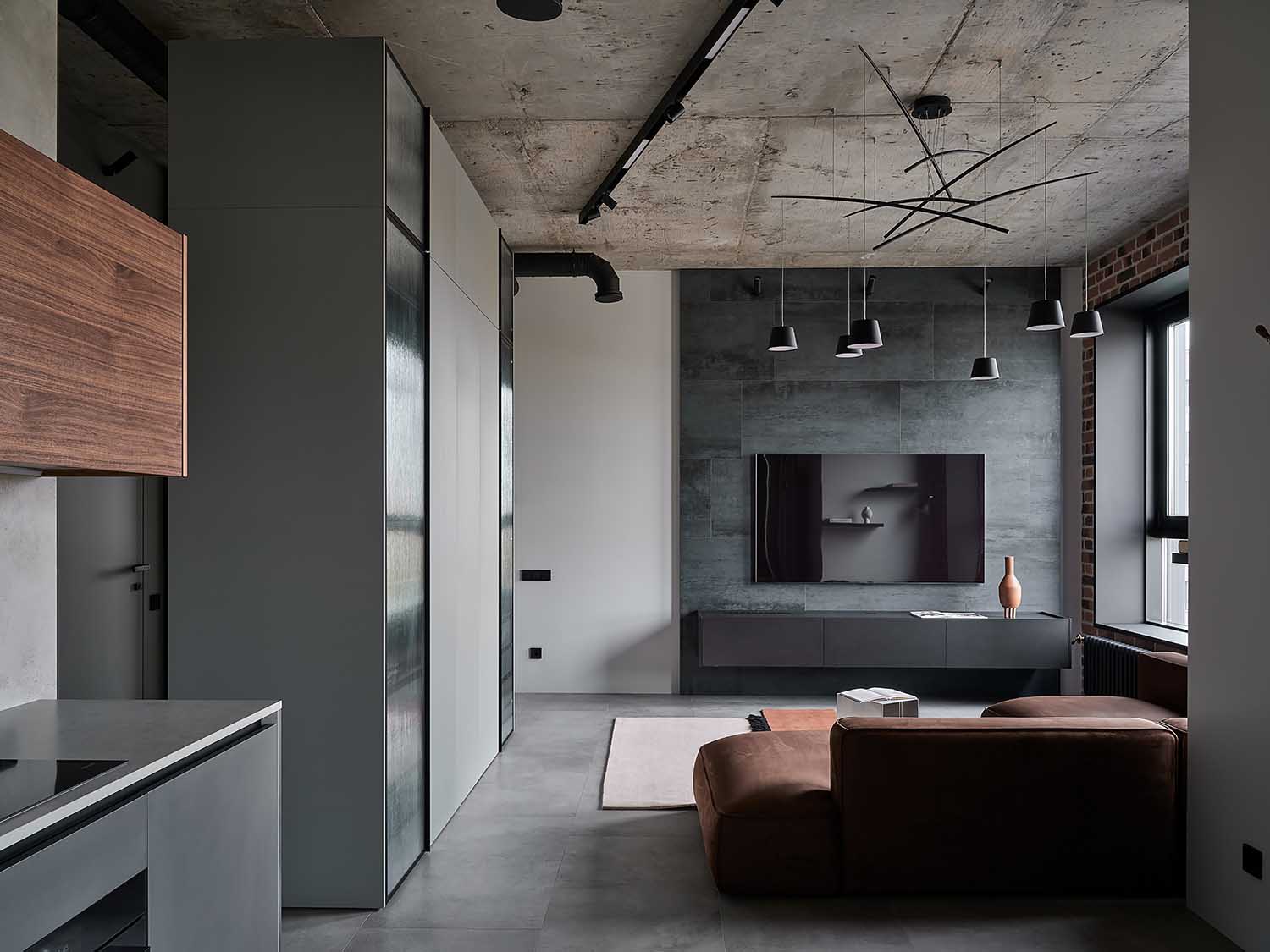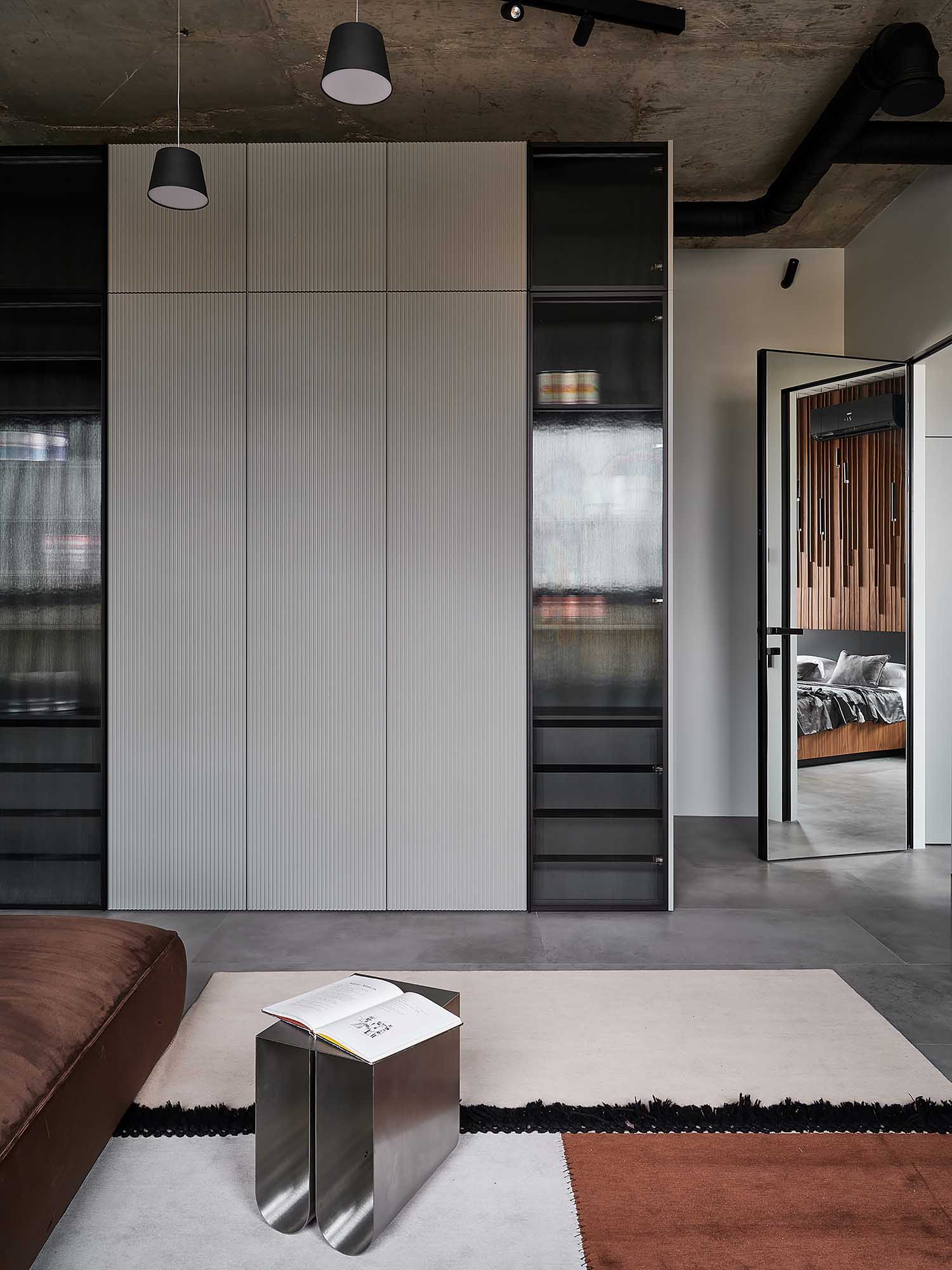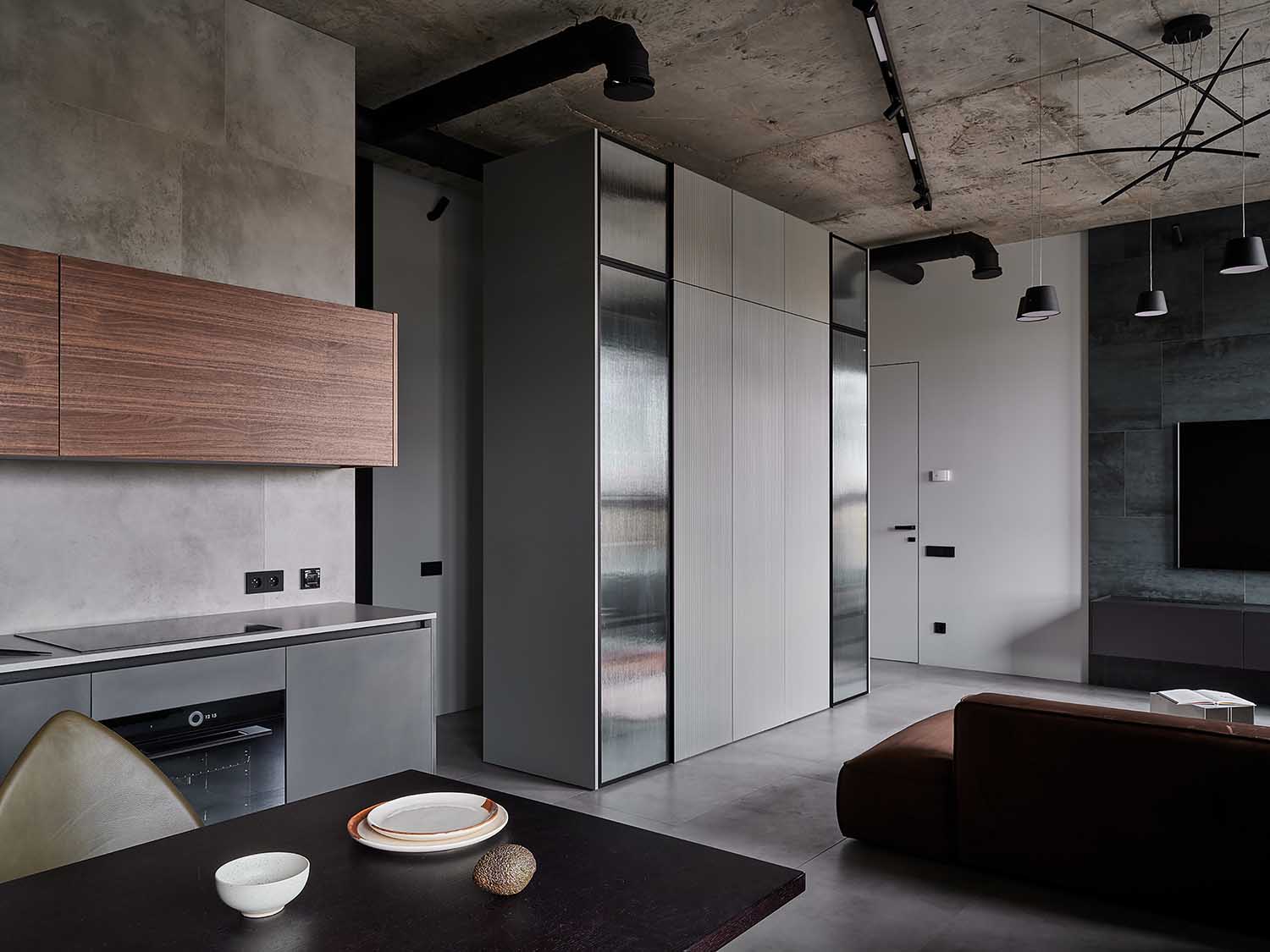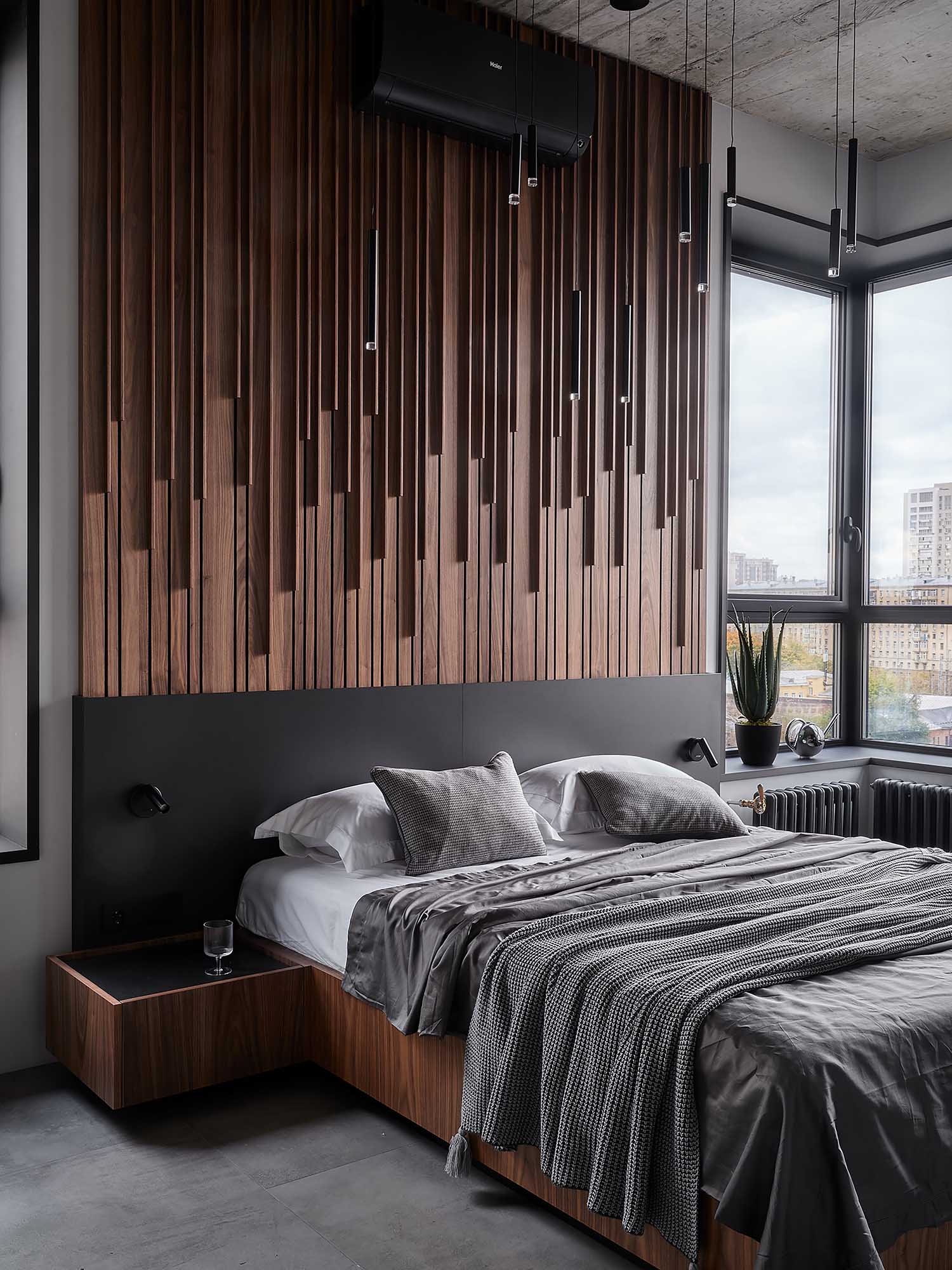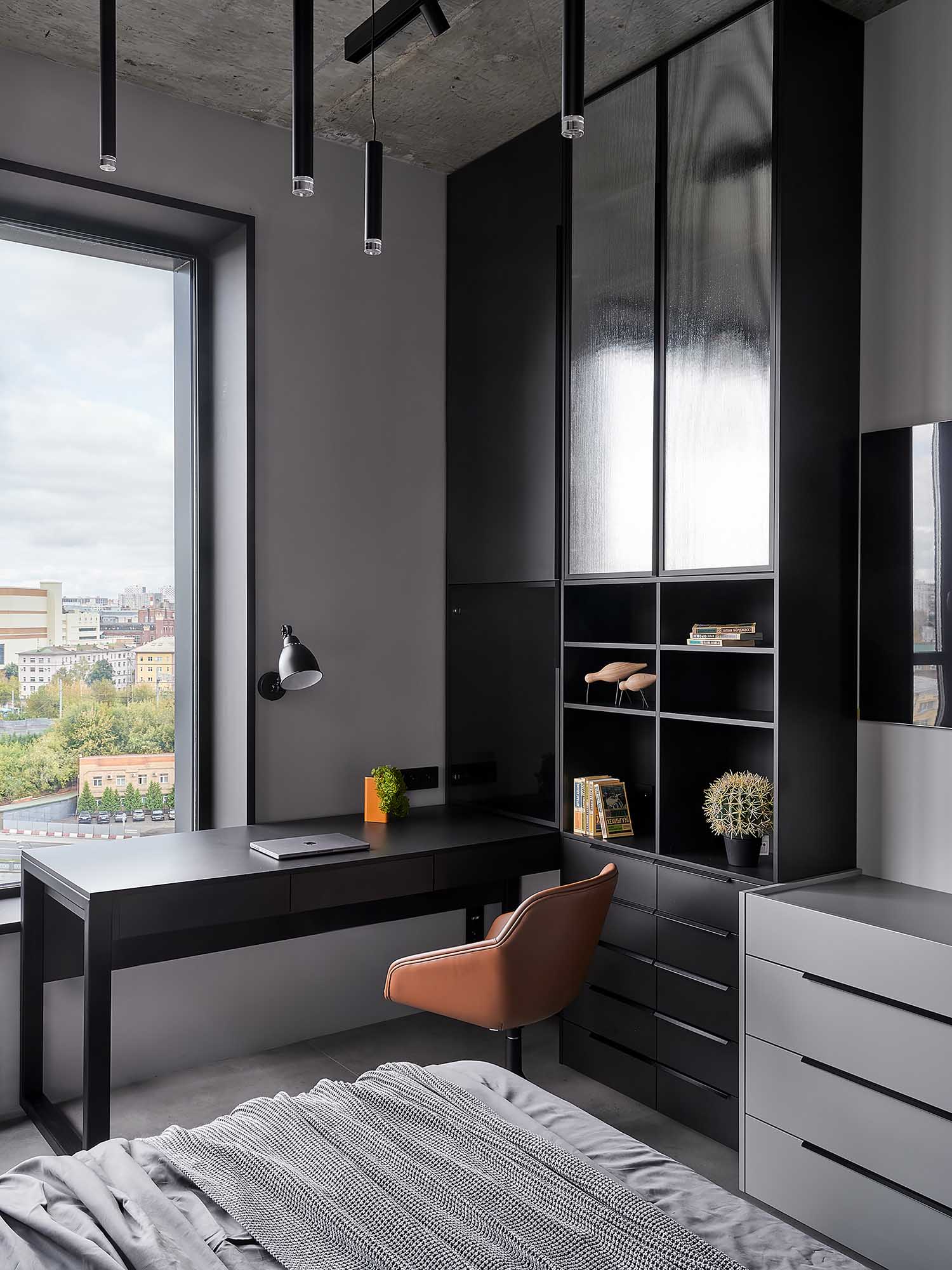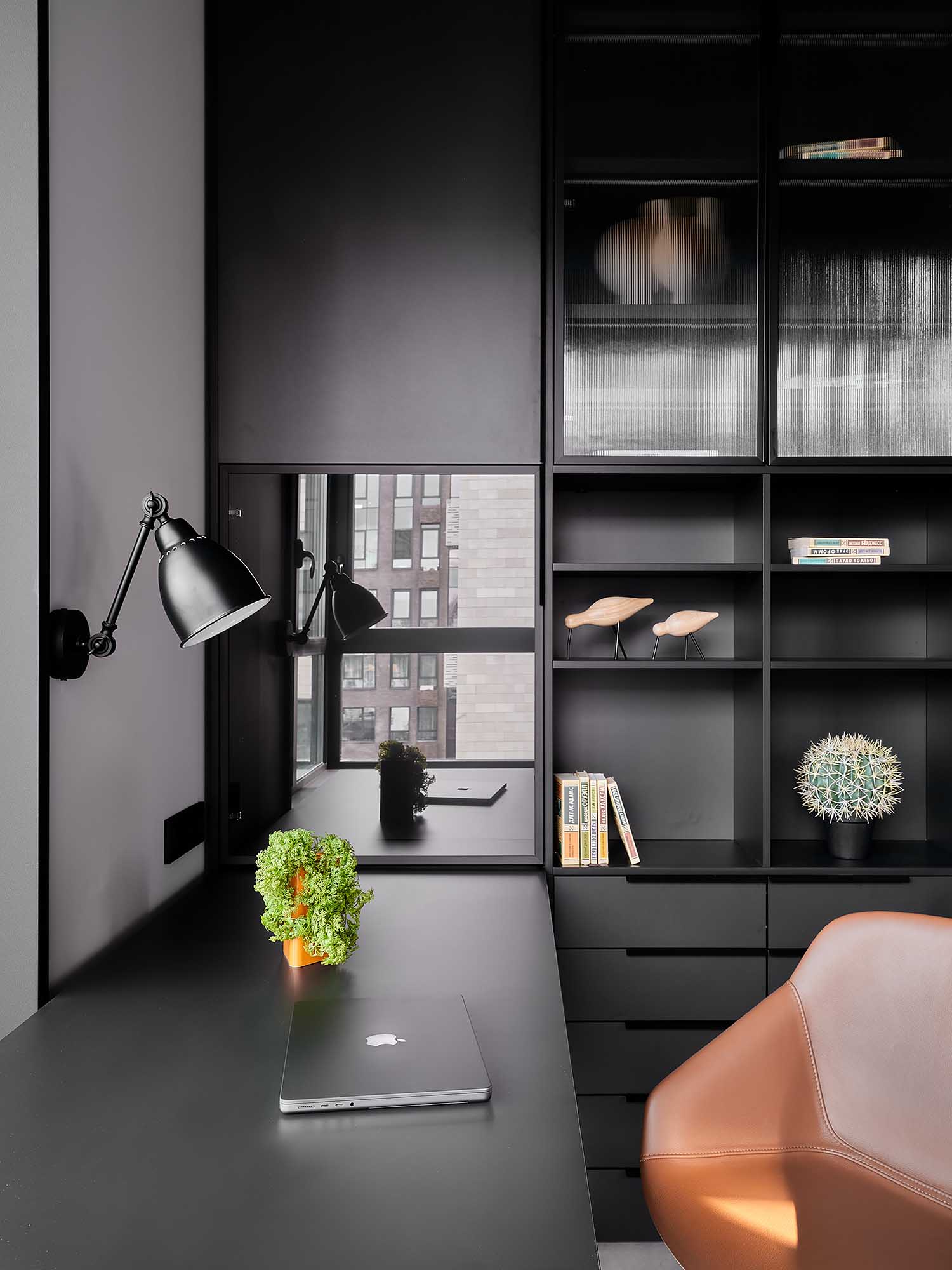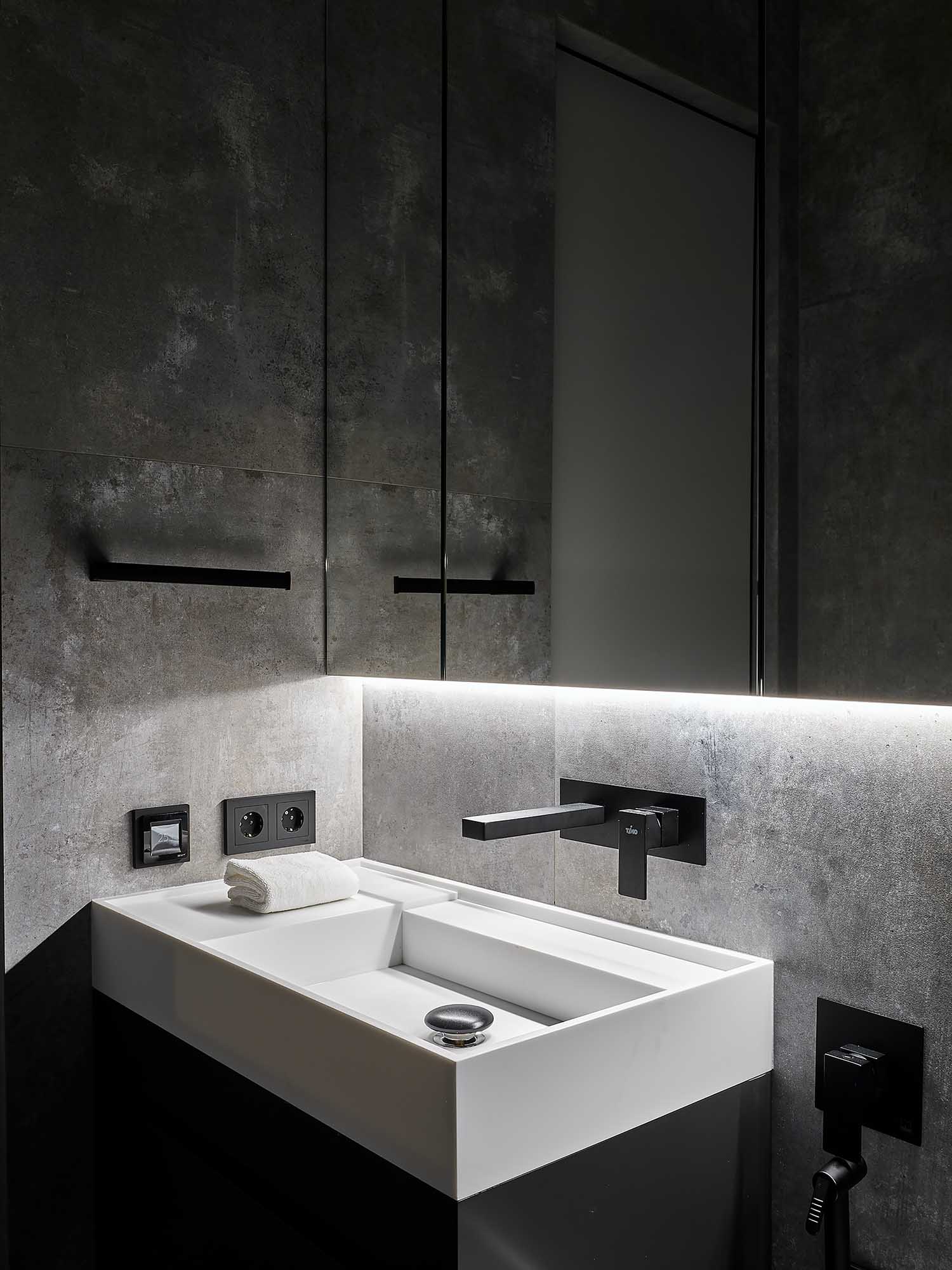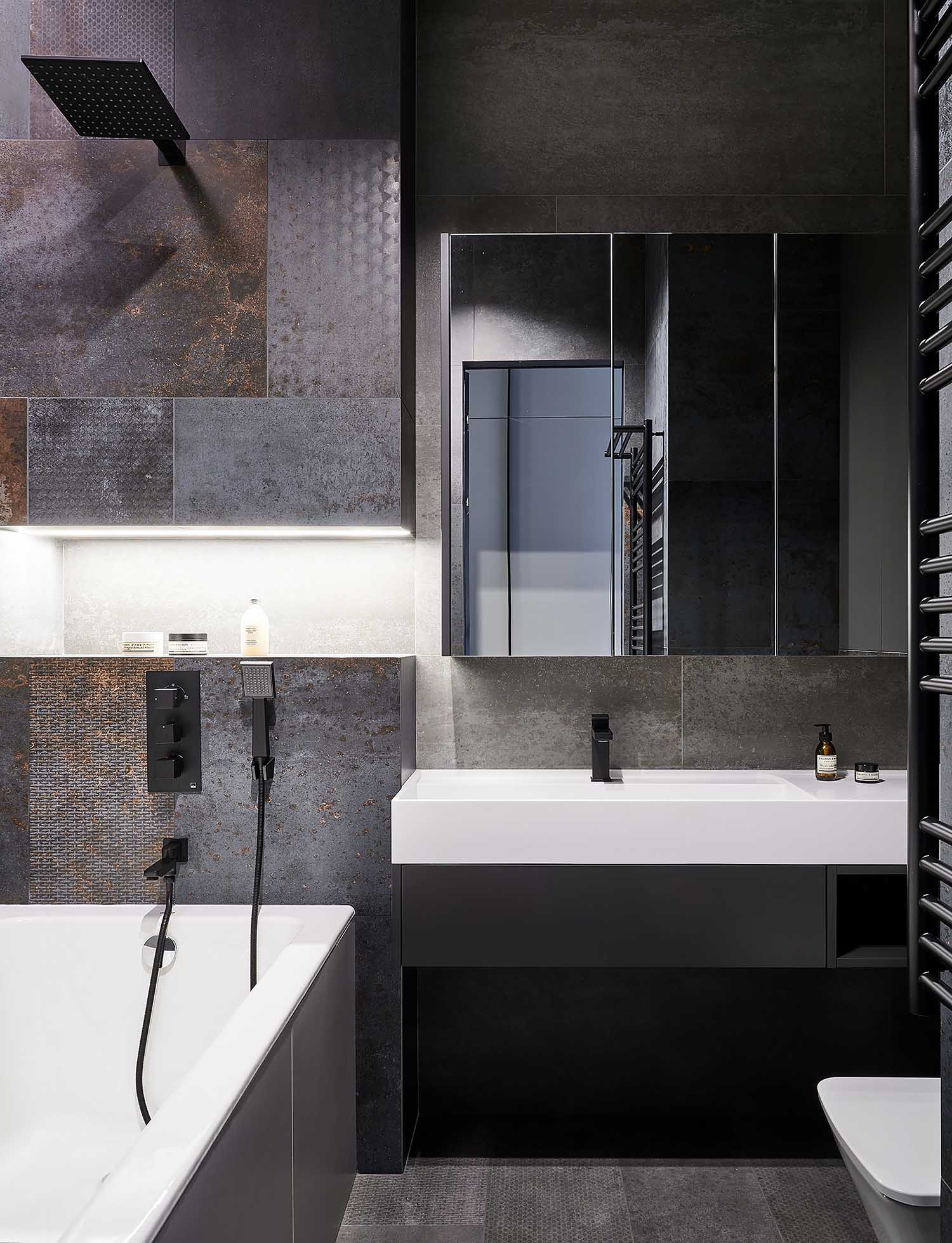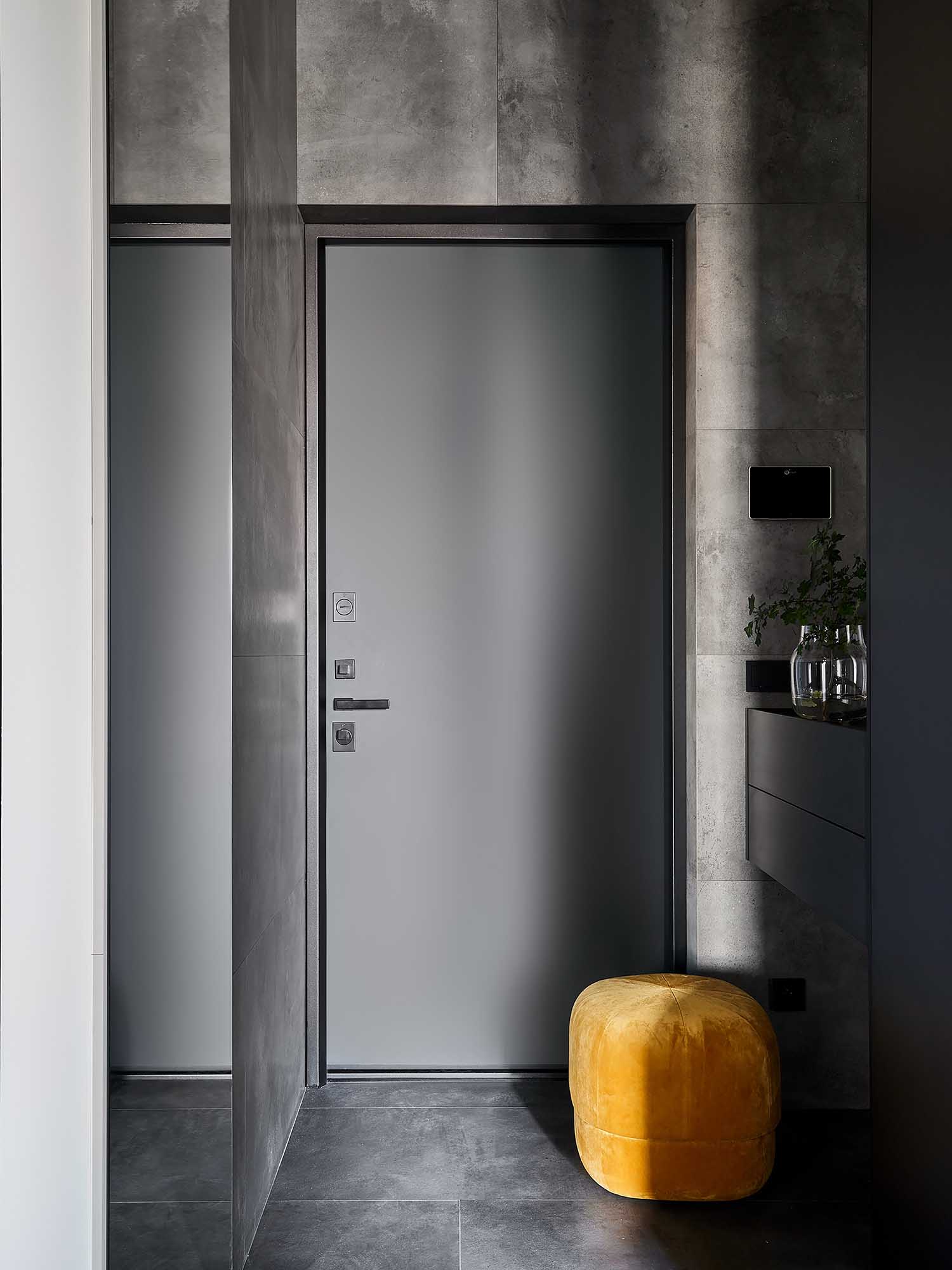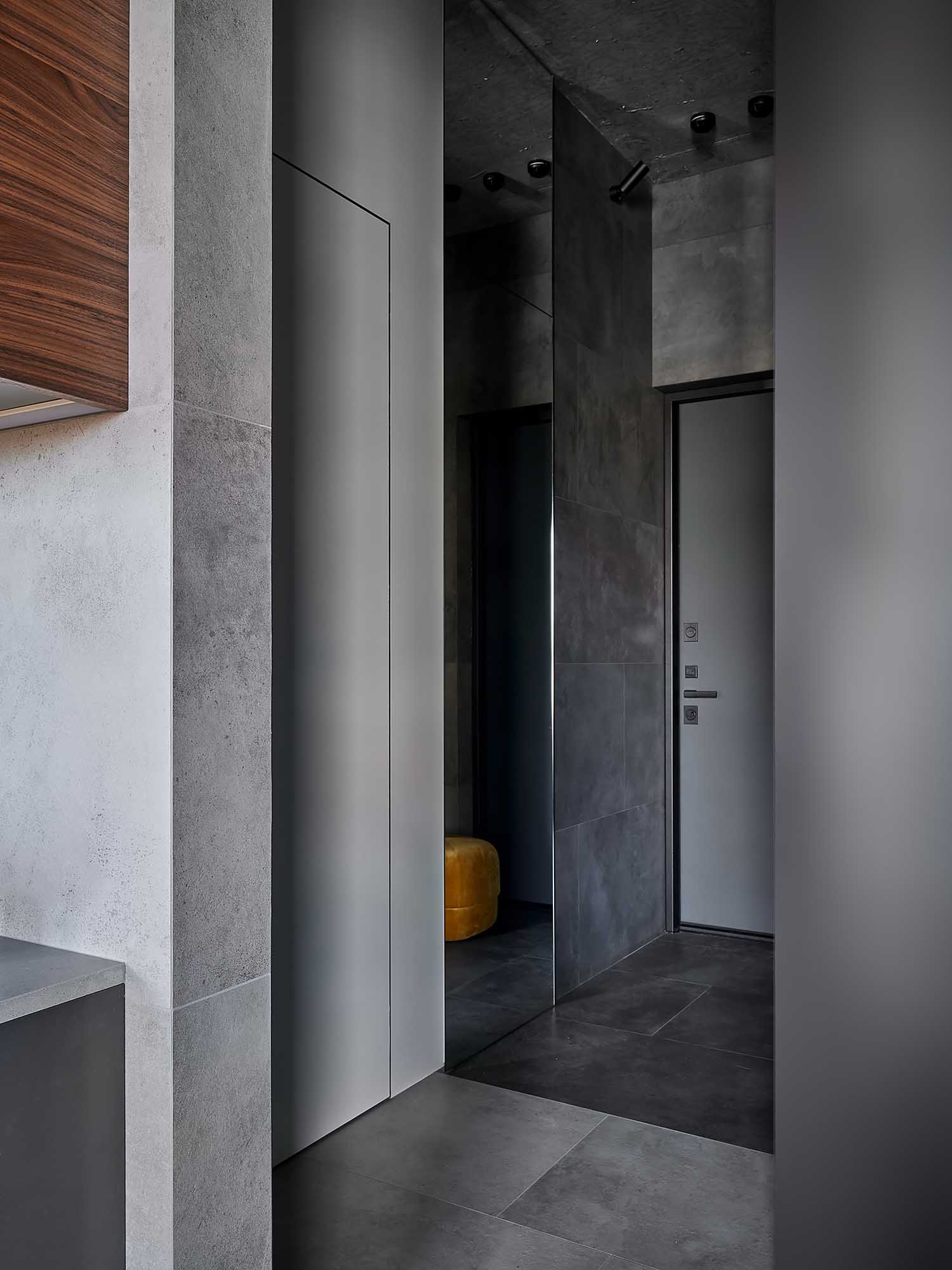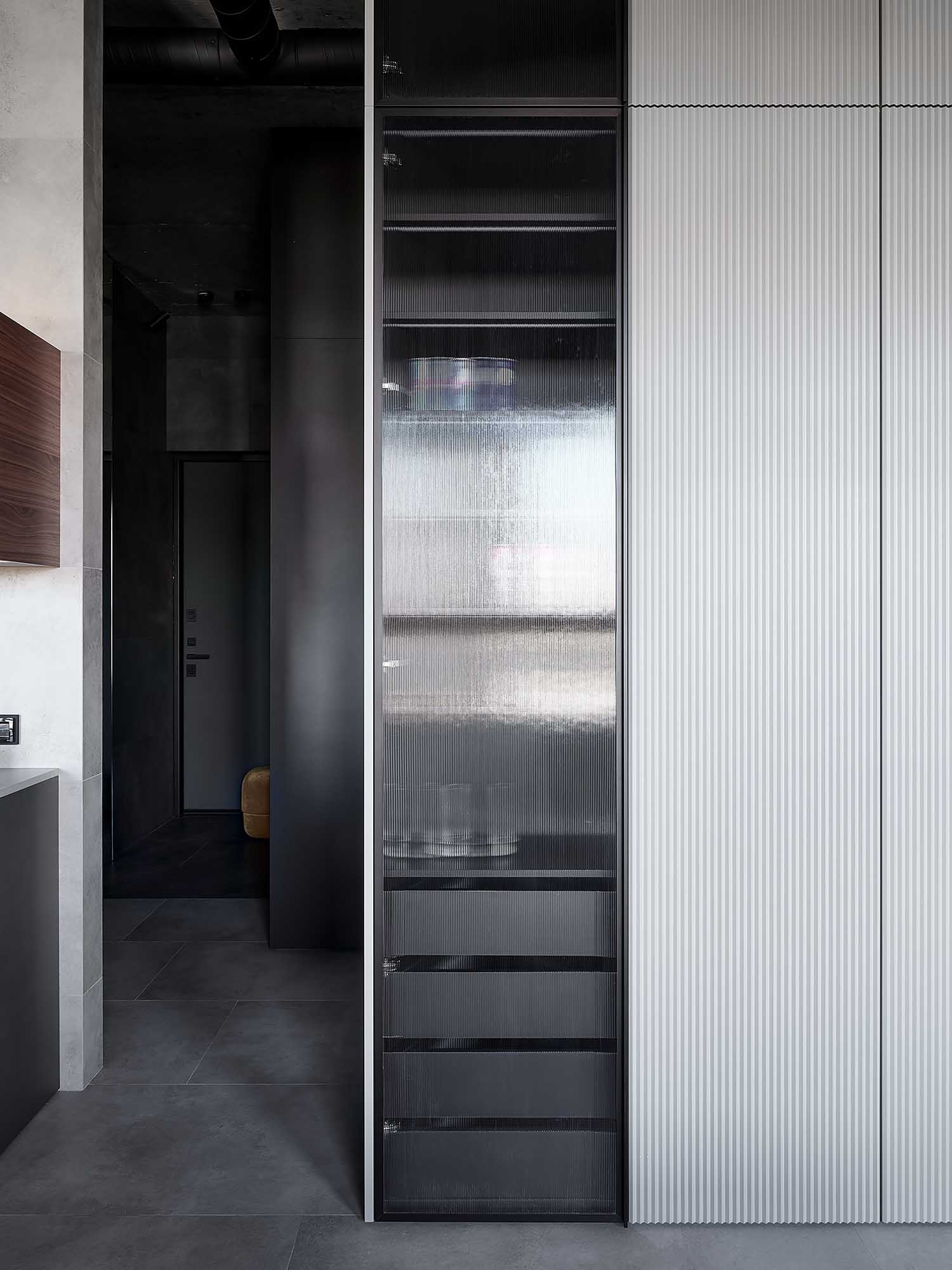 Innovative Solutions for Space Optimization
To make the most of the limited space, the design team strategically placed a wardrobe for rarely used items and an armchair with a coffee table on the balcony, providing a relaxing space with a view of the city.
The bedroom features two workspaces, each thoughtfully designed to accommodate the couple's needs. Mirrored doors add a touch of elegance and visually expand the space. The bed, custom-designed and manufactured by the team, appears to float with its base in black and sides veneered with American walnut.
In the bathroom, the team opted for an unusual porcelain tile that imitates the texture of metal sheets and rust, adding a unique touch to the space. A mirrored cabinet with sockets and a hanging cabinet with a sink, complete with a hidden litter tray for the cat, showcase the attention to detail in every aspect of the design.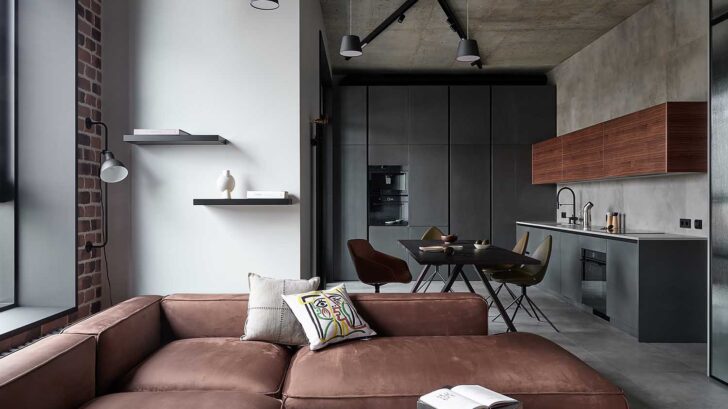 Project information
Size: 80 sq. m
Type: A one-bedroom apartment
Year: 2022-2023
Features: A corner apartment without load-bearing walls with two bathrooms and a narrow hallway
Team
Karen Karapetian | Chief Designer
Iuliia Tsapko | Designer
Oleg Mokrushnikov | Engineer
Кonstantin Prokhorov | Engineer
Ekaterina Baibakova | Head of Purchasing
Karen Nikoian | Head of Finishing
Evgenii Bridnya | Installation Manager
Nastasya Korbut | Stylist
Nick Rudenko | Photographer
Vera Minchenkova | Copywriting
Find more projects by Alexander Tischler: \atischler.ru