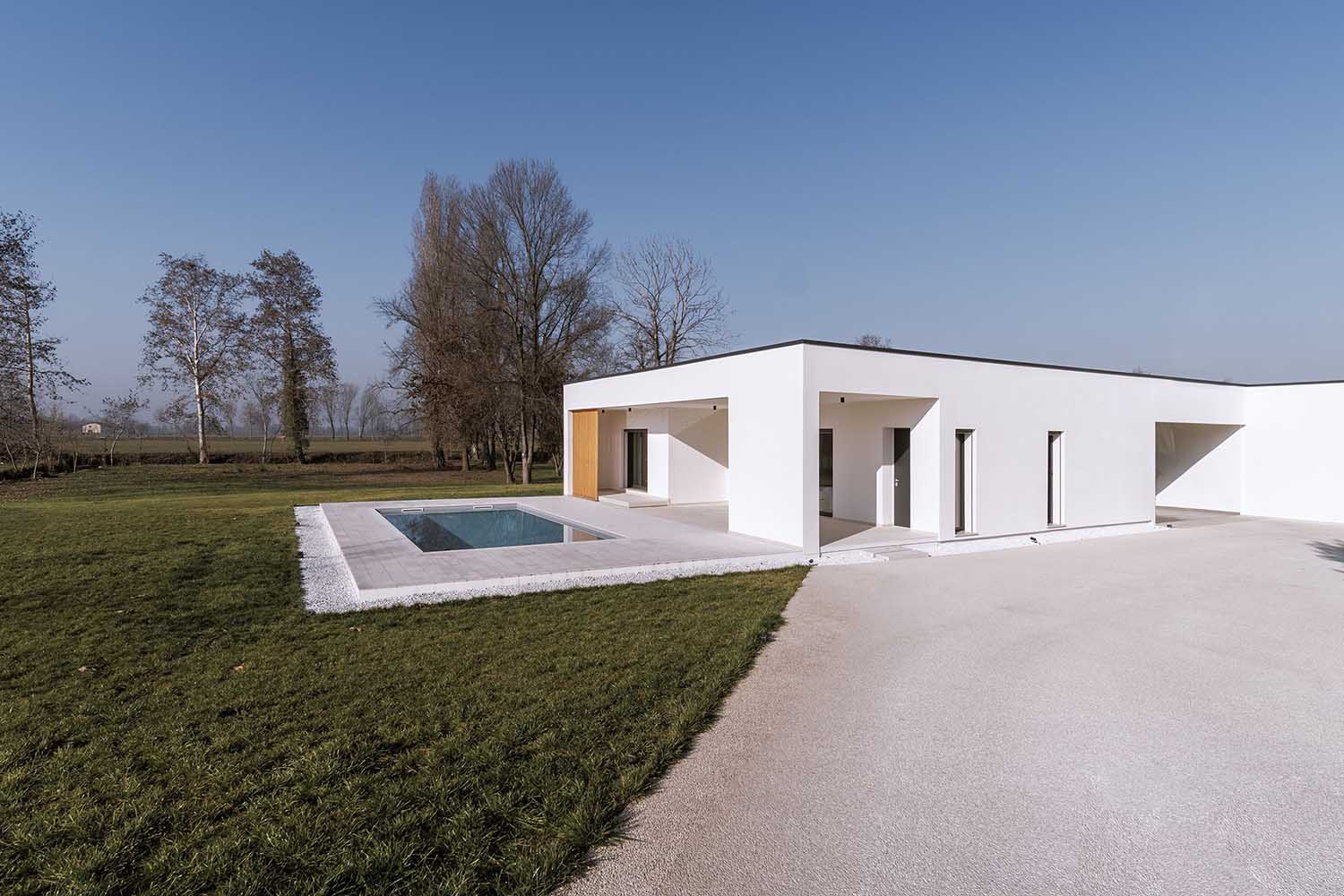 ZDA | Zupelli Design Architecture has recently completed is latest work: "CASA LOTI" the architecture project of a new villa in the province of Brescia, Italy. The design features decisive and stern lines that outline geometric volumes, specify precise ratios, and lend the project a sense of sophisticated reason.
Casa Loti expresses and interprets a living experience that is paradigmatic in this sense: great importance has been given to the role of light, amplified by the use of large windows and sharp angles. This construction was done from scratch in a markedly contemporary style, without concessions to stereotypes or superfluous "special effects," but rather in harmony with the idea of new minimalism that characterizes the ethos of ZDA.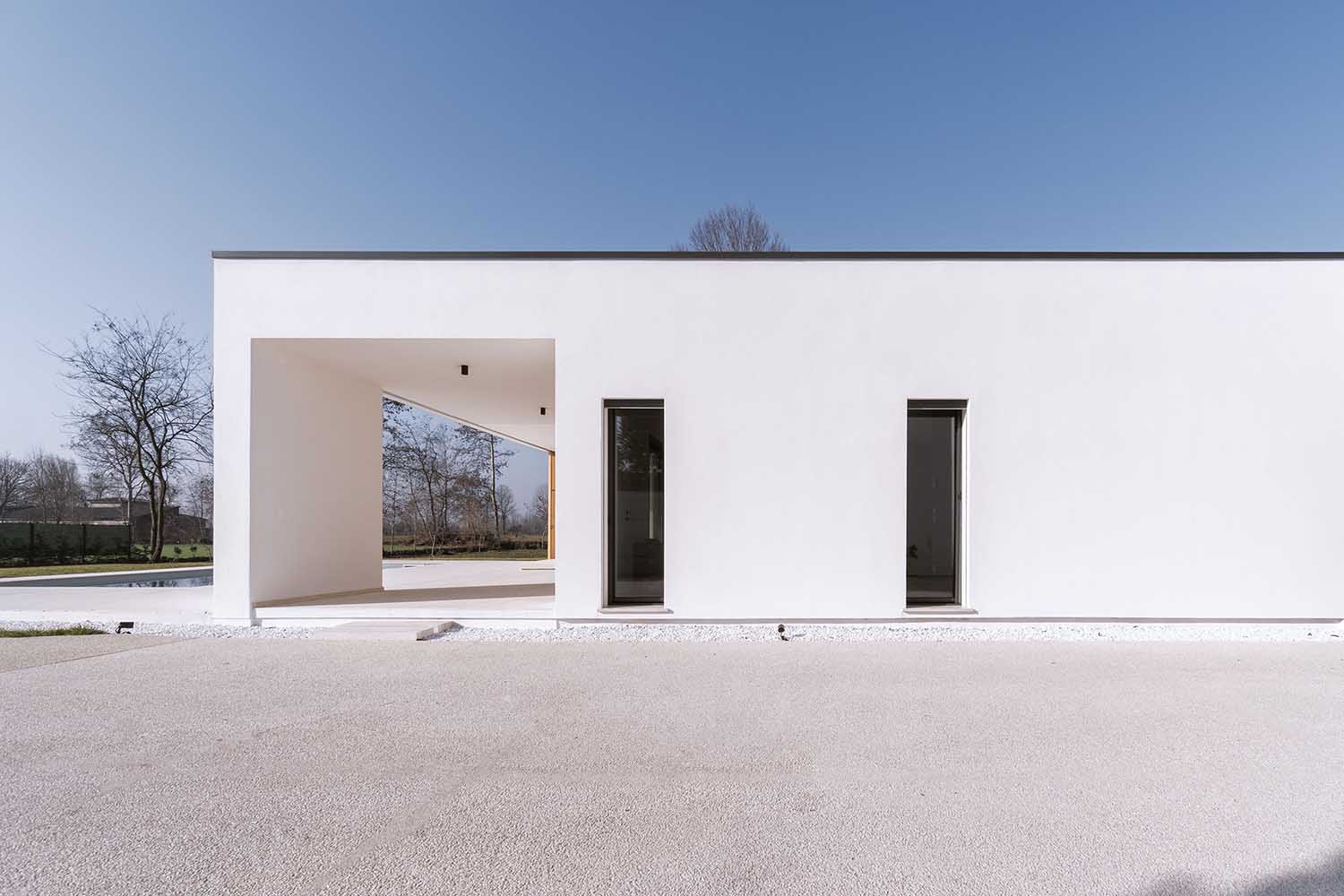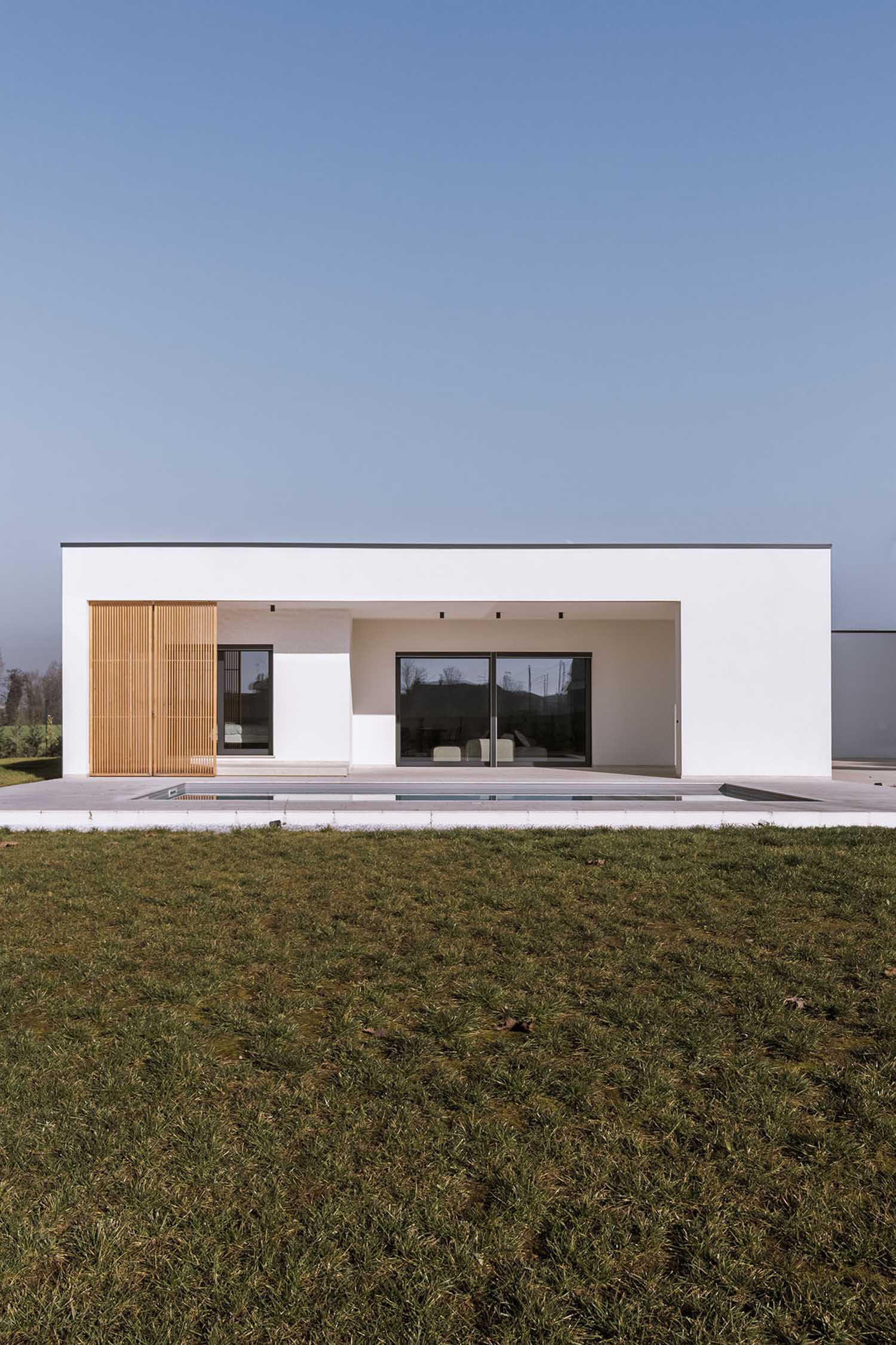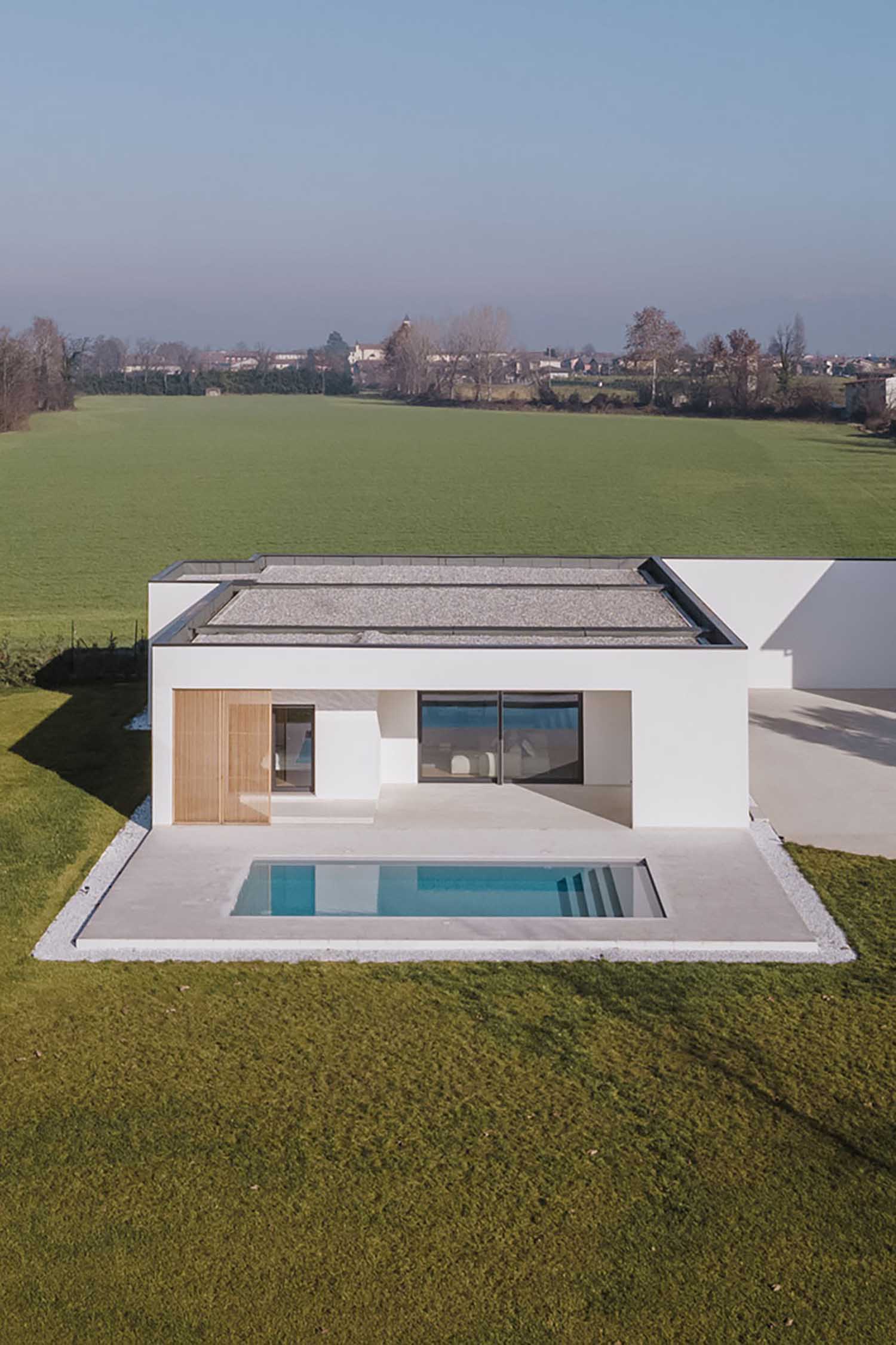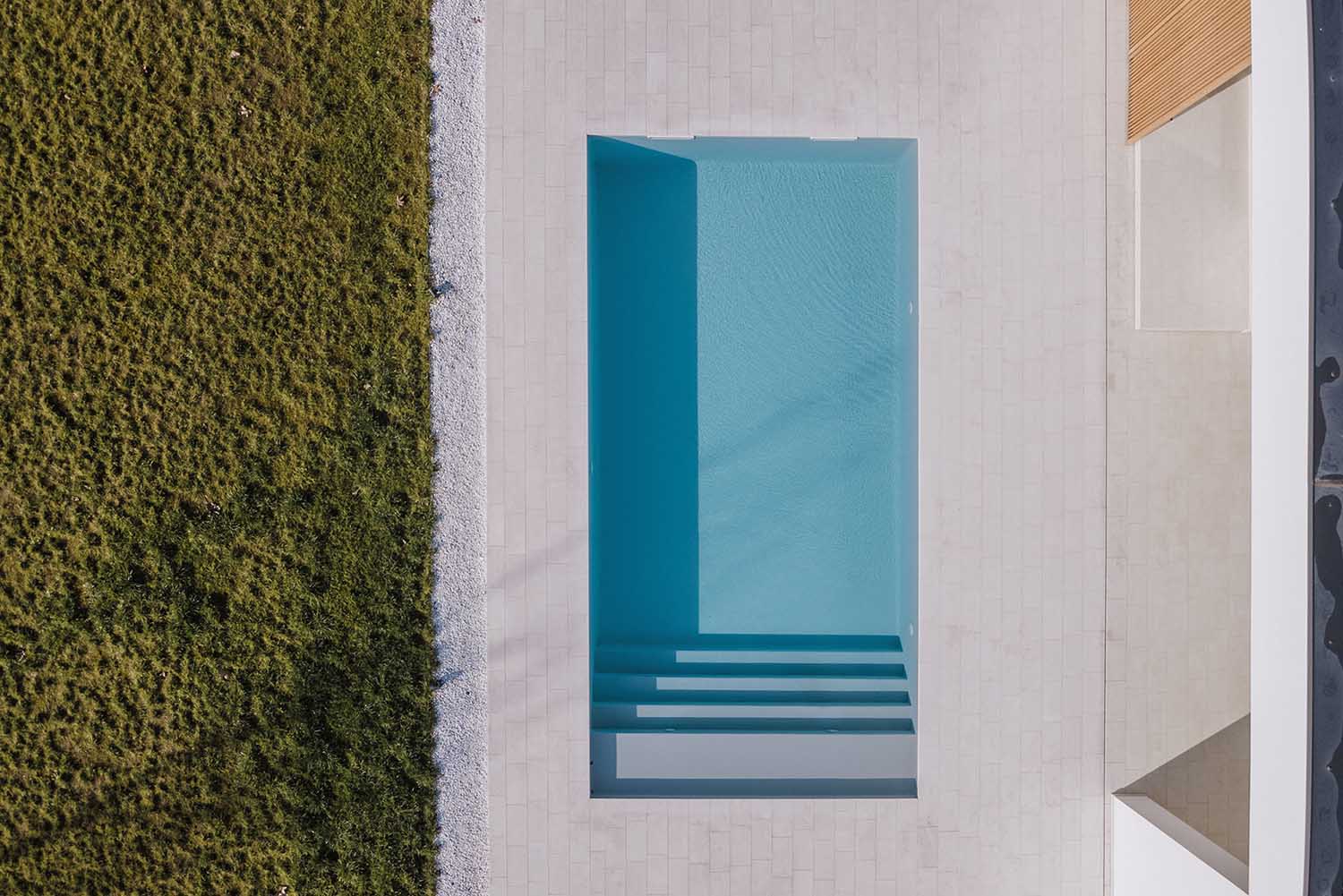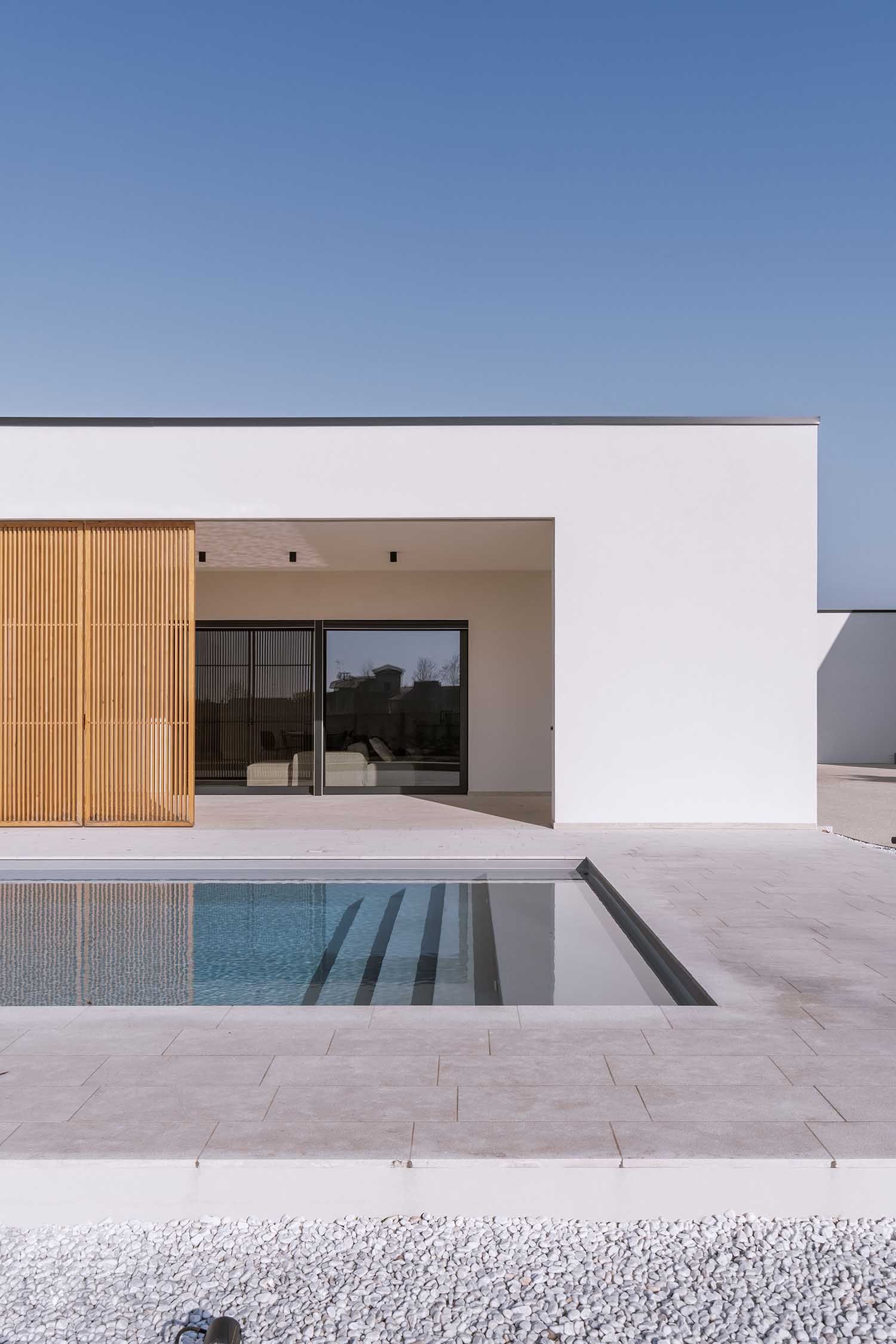 The swimming pool, which is located to the south of the residence, suggests a hazy exotic touch to the context, which finds its dimension as soon as you cross the entrance door: the living room and kitchen fit into an open space that introduces an idea of modern and comfortable spatiality; two steps then lead to the night area-services, which has three bedrooms, two bathrooms, and a laundry room; again, details as a concept: from the floors, which are entirely made of parquet, to the cement resin walls.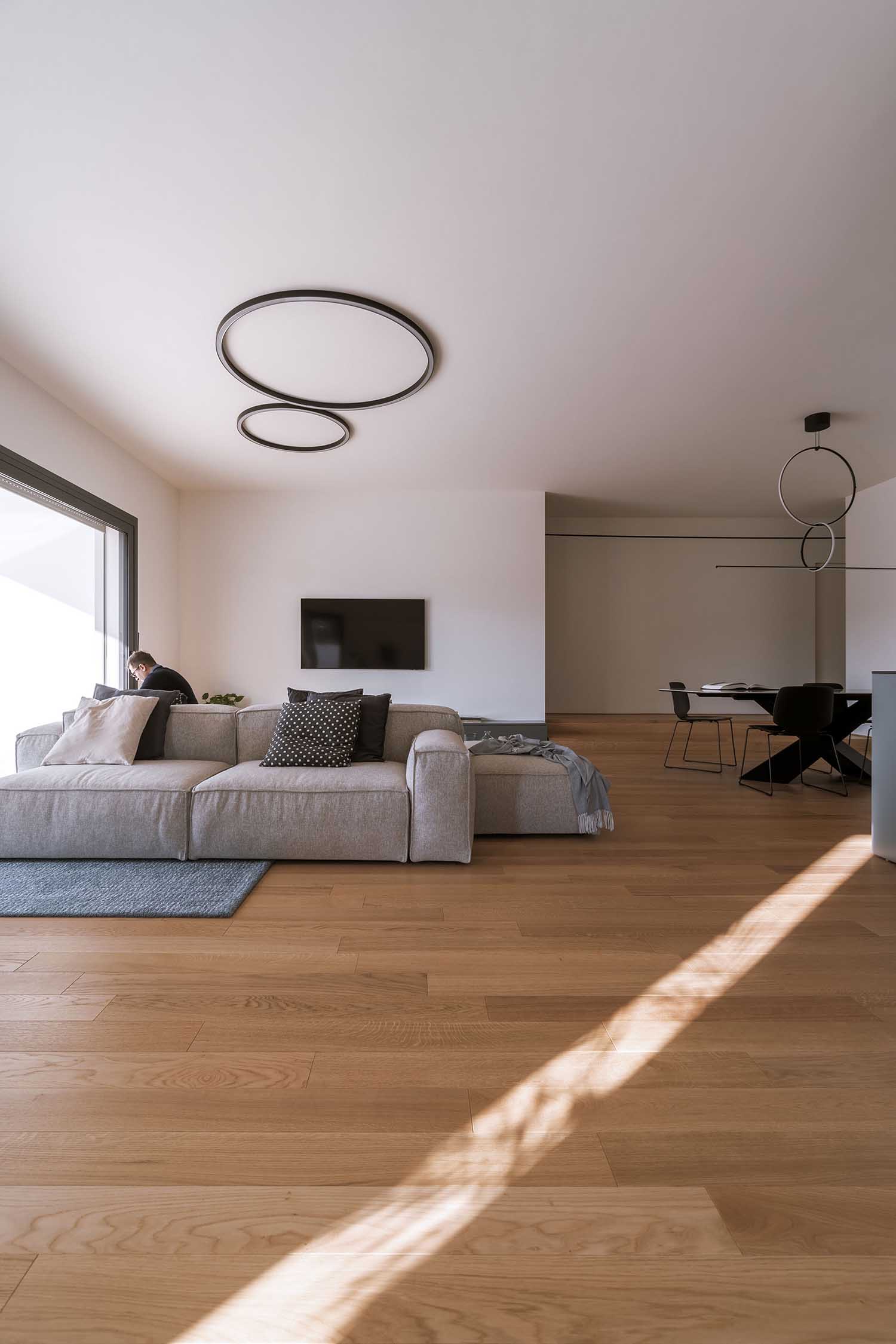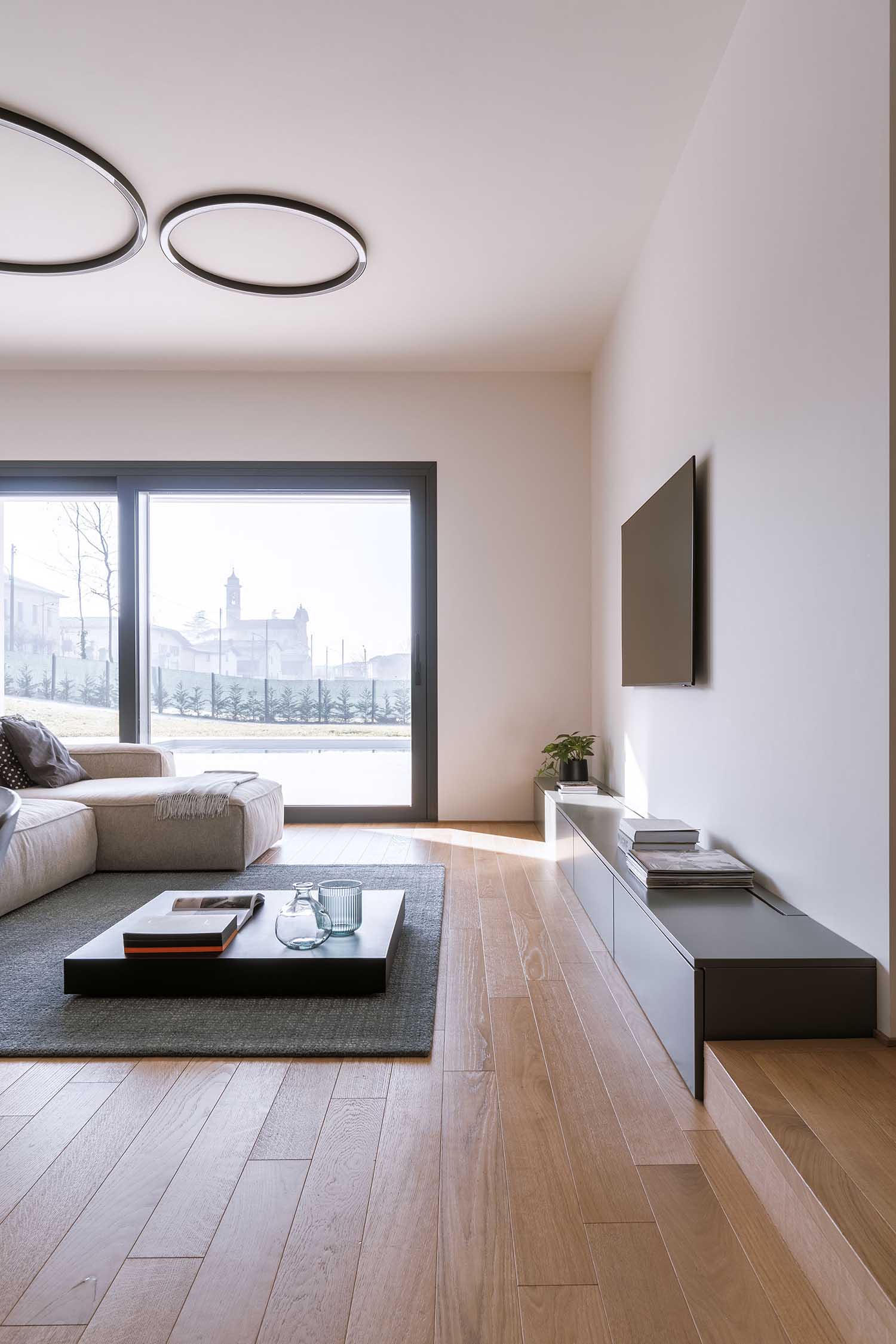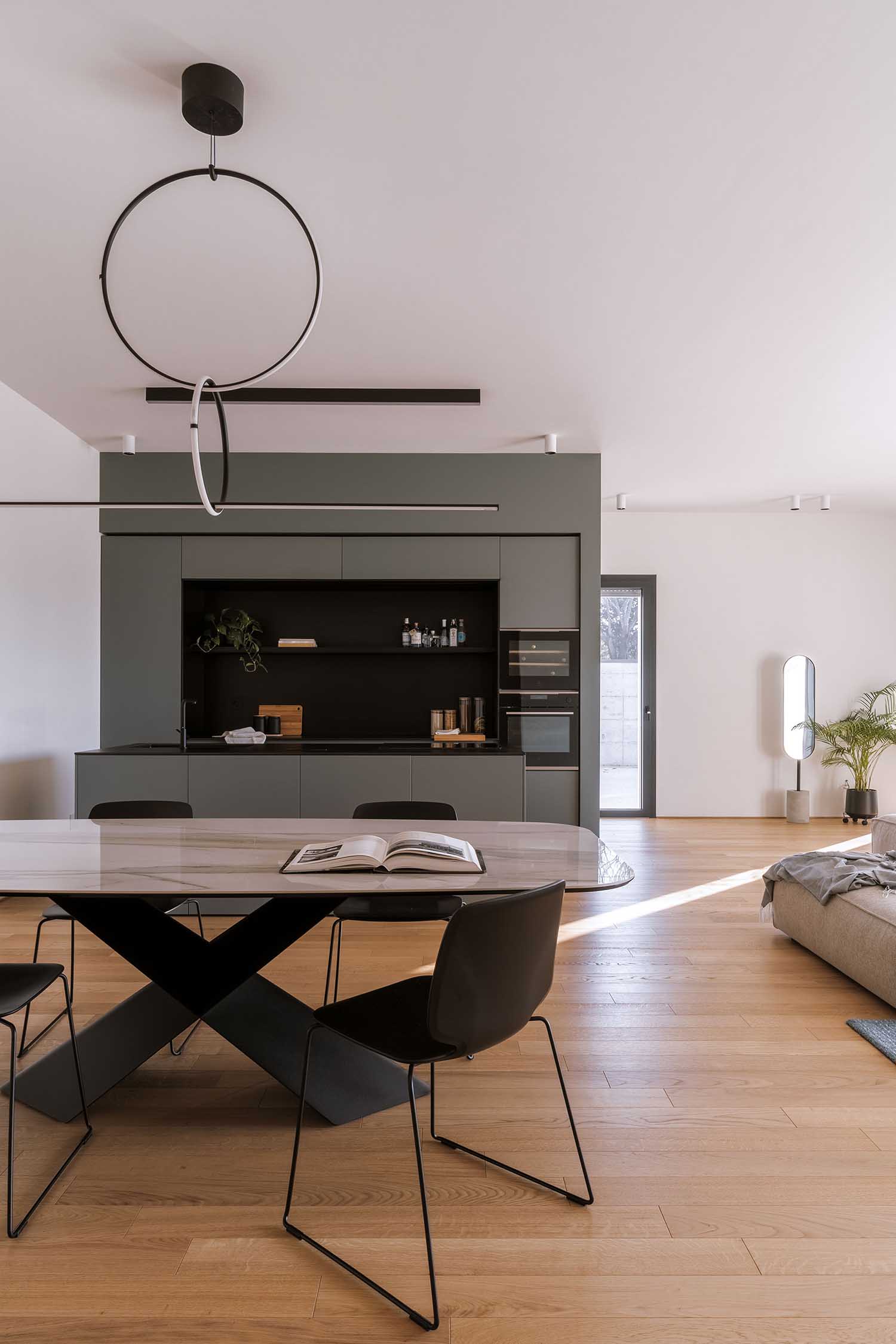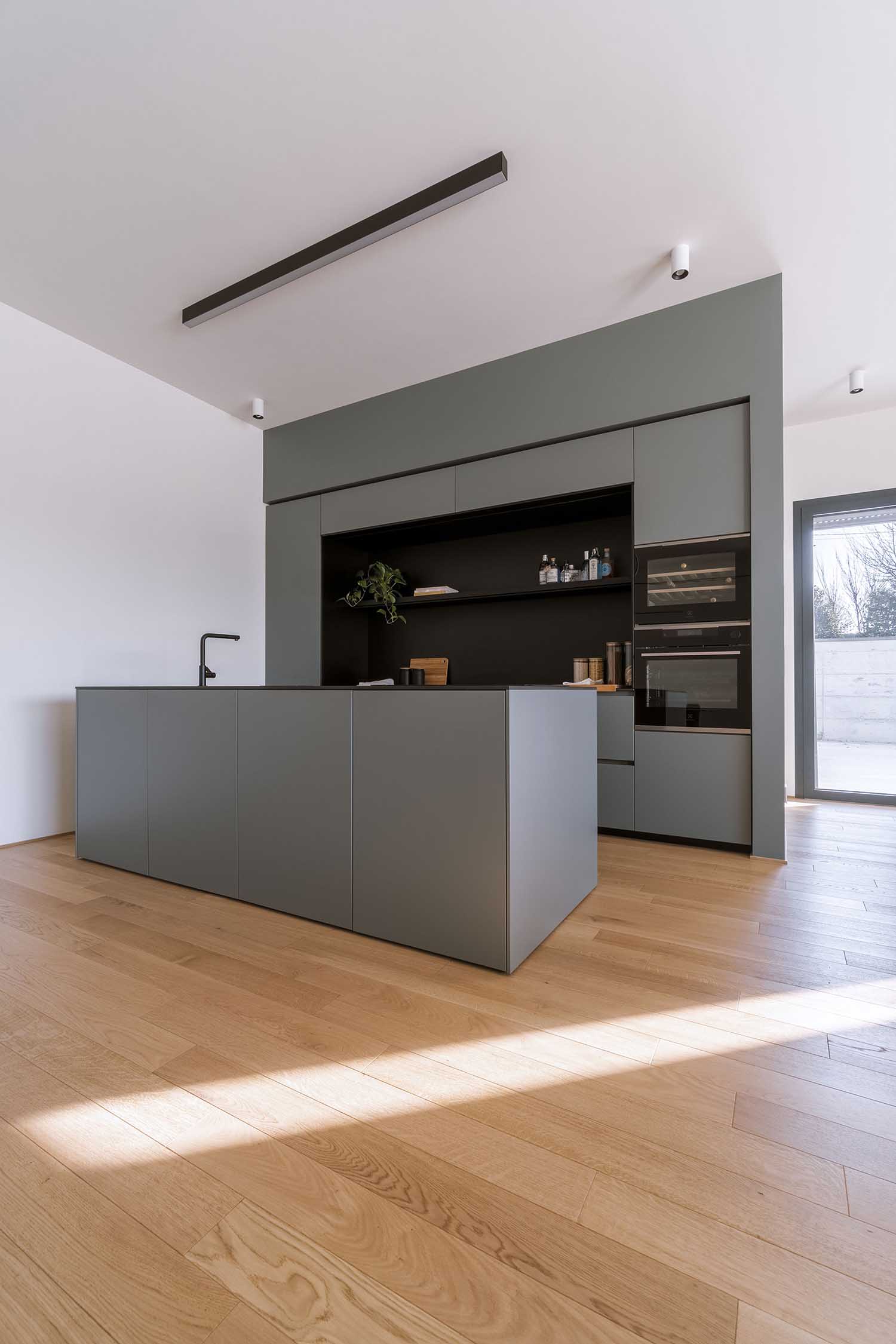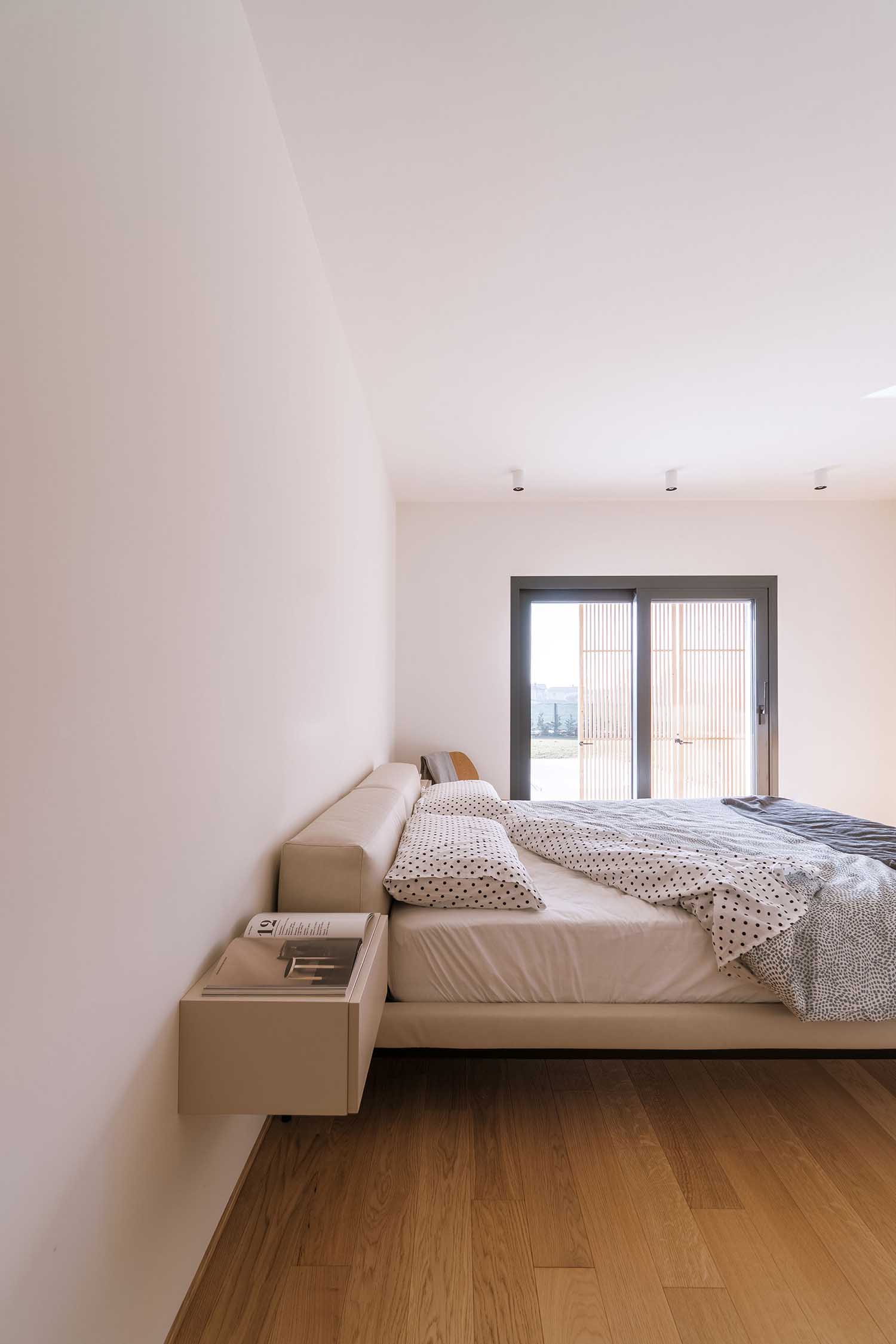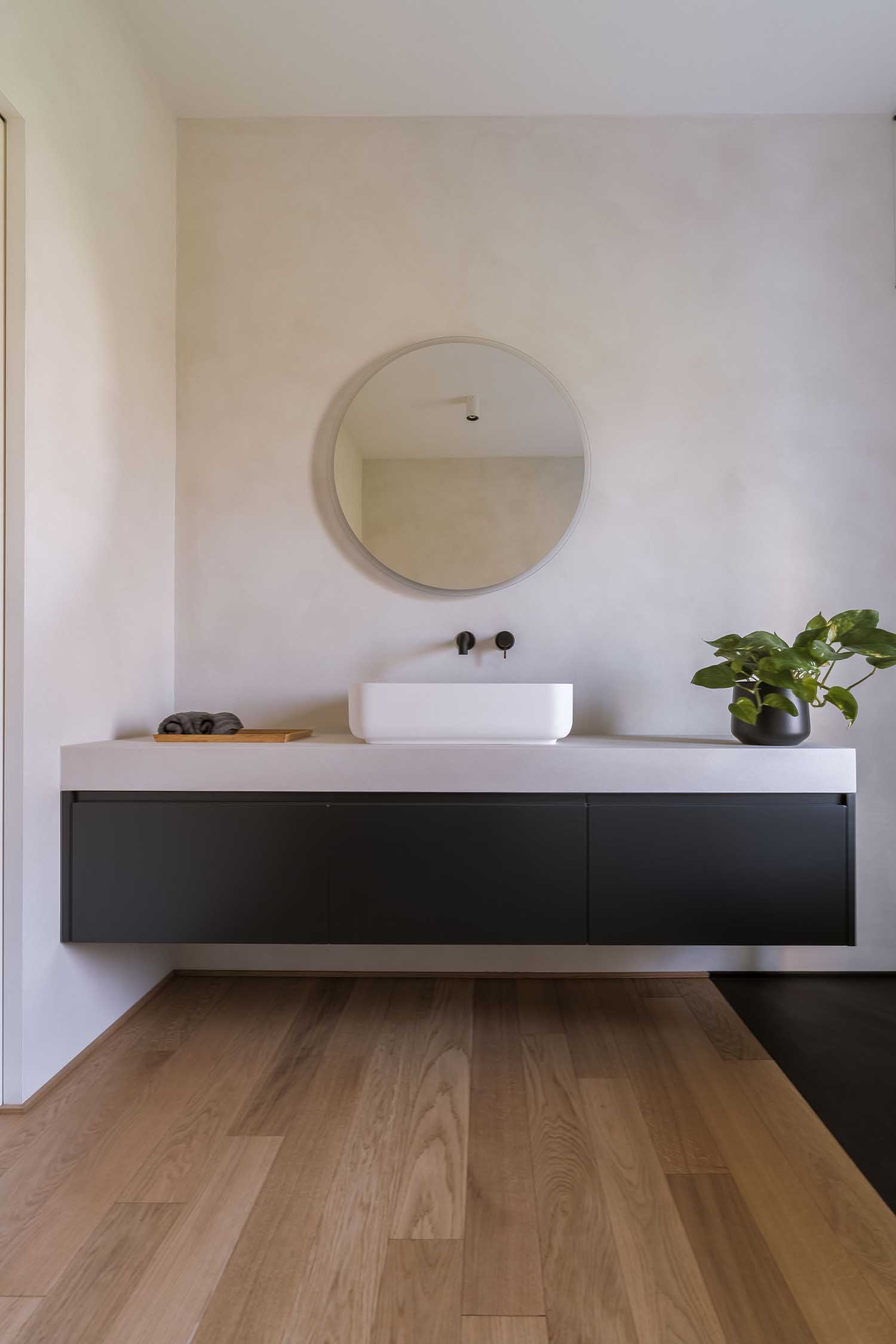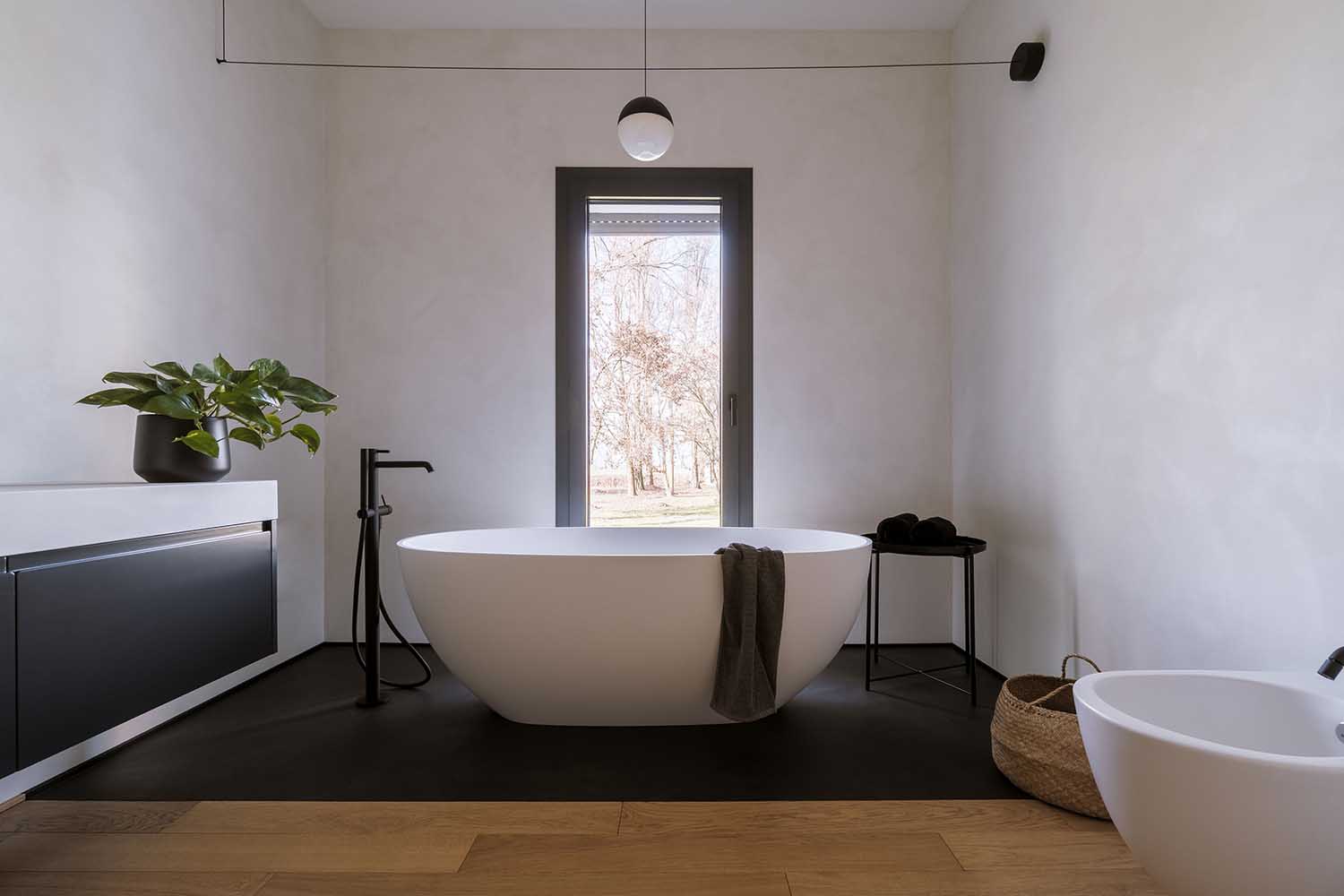 A stylistic code that, in turn, summarizes and explains the essence of the entire project, including the furniture, which was also created by ZDA, making the signature even more impressive.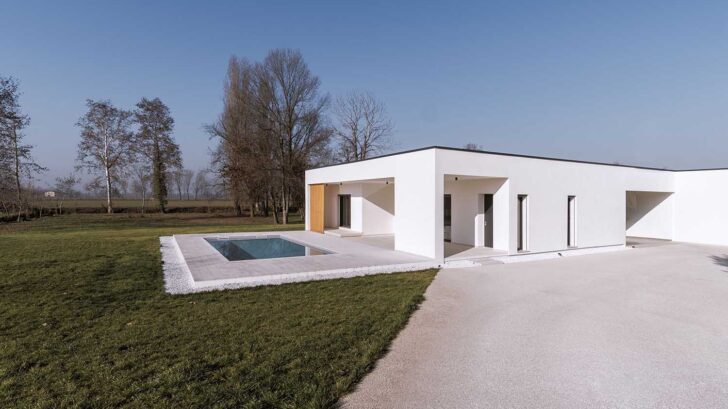 Project information
Project: ZDA | Zupelli Design Architecture – Carlo and Ezio Zupelli
Collaborators: Matteo Sturla, Ottavia Zuccotti, Marco Bettera
Surface: 160 sq m
Photography: Matthew Sturla
Providers
Fixed furniture, windows, interior doors – Macetti Manufatti Unique – Metra
Fixed furniture – Falegnameria Loda
Furniture – Ghiroldi Design – Flexteam
Kitchen – Far Arreda – Modulnova
Parquet floors – Aradori
Cement resin floors – Innovative Surface
Bathroom furniture – Gasparini Spa – Simas, Brera, Zazzeri, Casabath
Lighting – Telmotor Spa – Flos, Novalux, Linealight
Construction company – Edil Padana Srls
Hydraulic – Neotermica
Electrician – Elettrotecnica di Redondi Gabriele
Pool – Dream Pool
External flooring and works in marble – Marmorea Design
Iron works – Officina Fabbro Meccanica Loda Francesco
Find more projects by ZDA | ZUPELLI DESIGN ARCHITETTURA: www.zupellidesignarchitettura.com