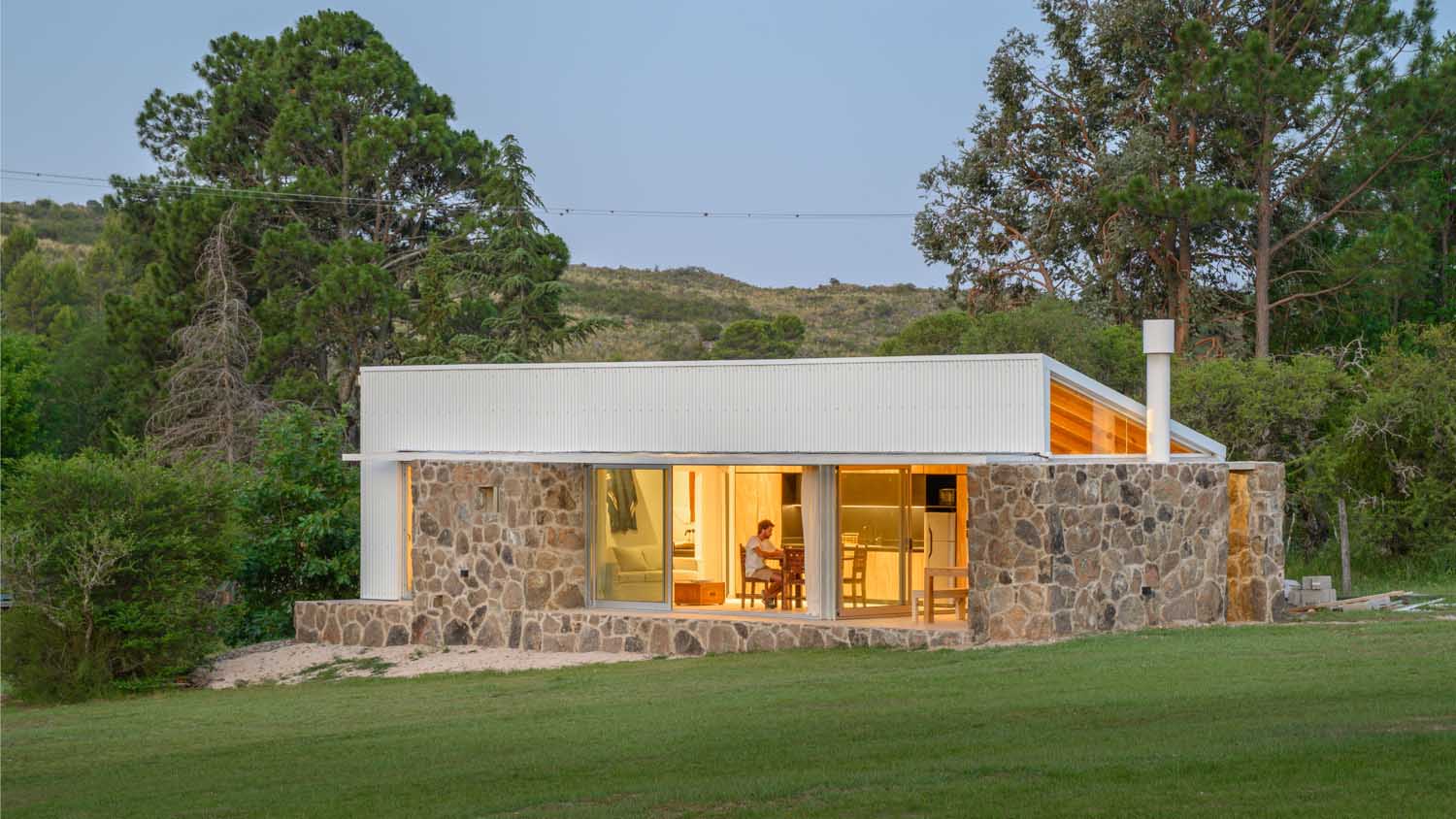 Architecture studio Set.ideas designed this stunning modular house located in San Clemente, Córdoba. The house is implanted on a gently sloping piece of land at the foot of Los Gigantes mountain range. The 40 m2 covered and 22 m2 semi-covered house's spatial plan is heavily influenced by the view of the mountains.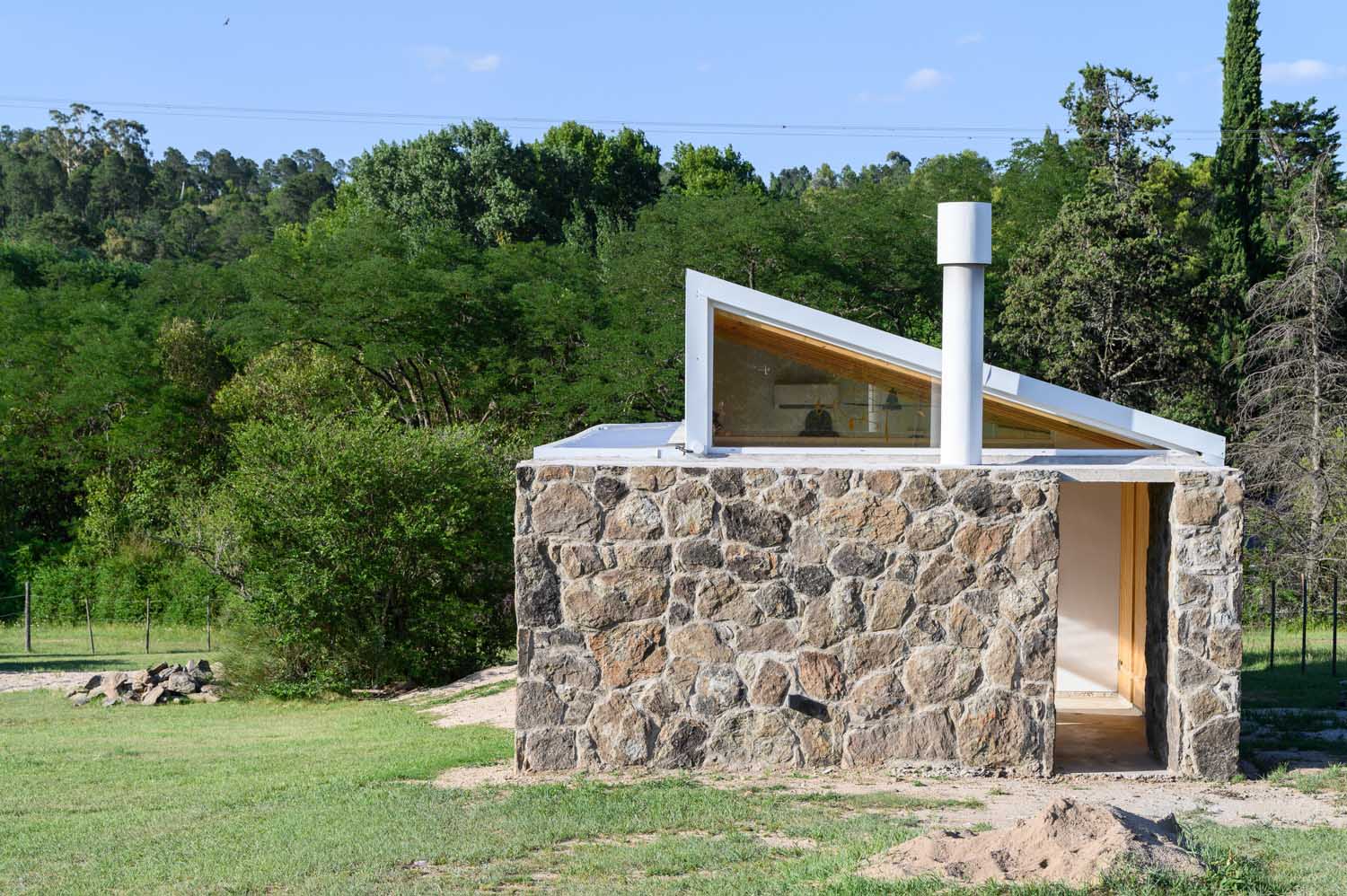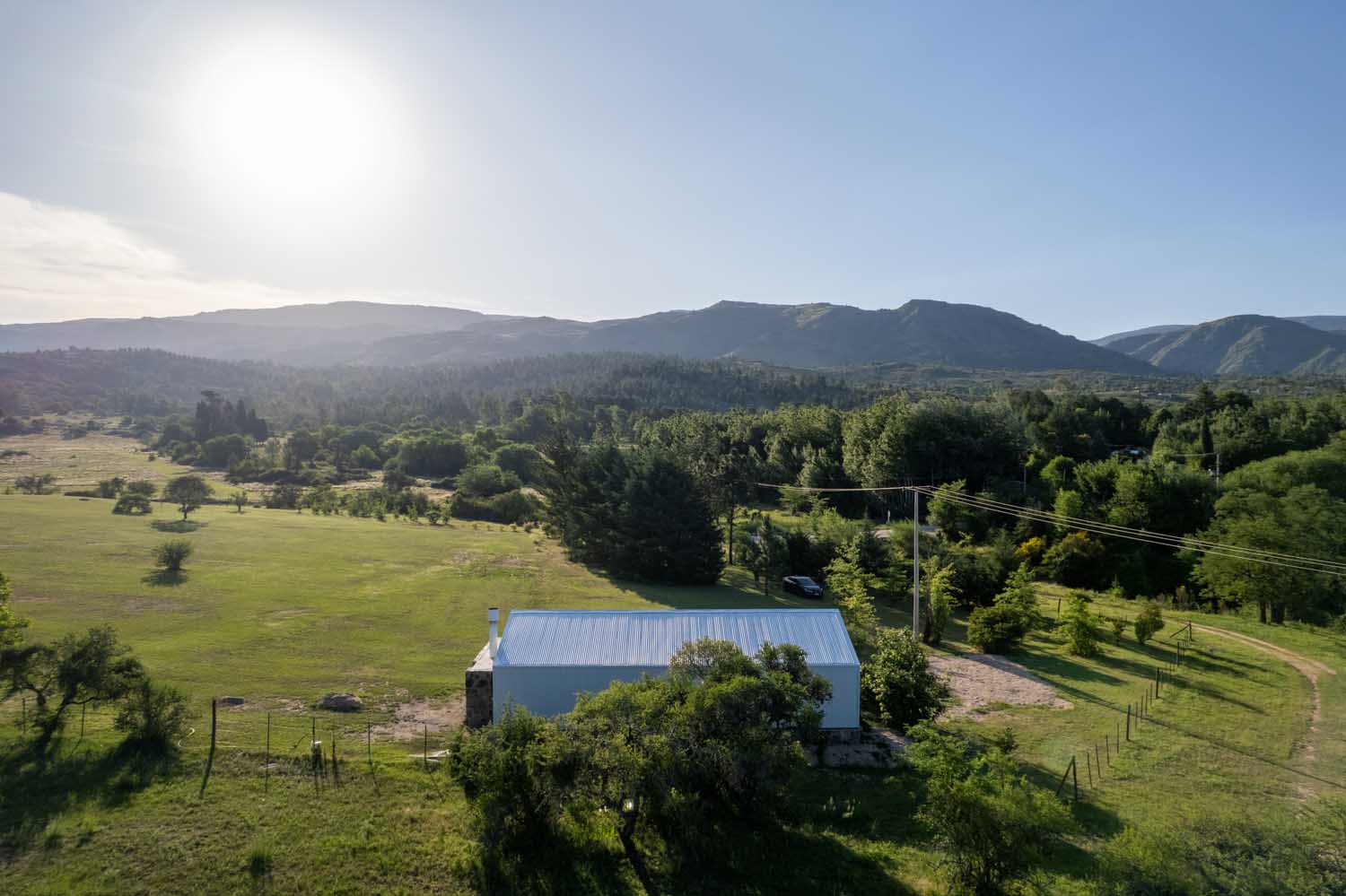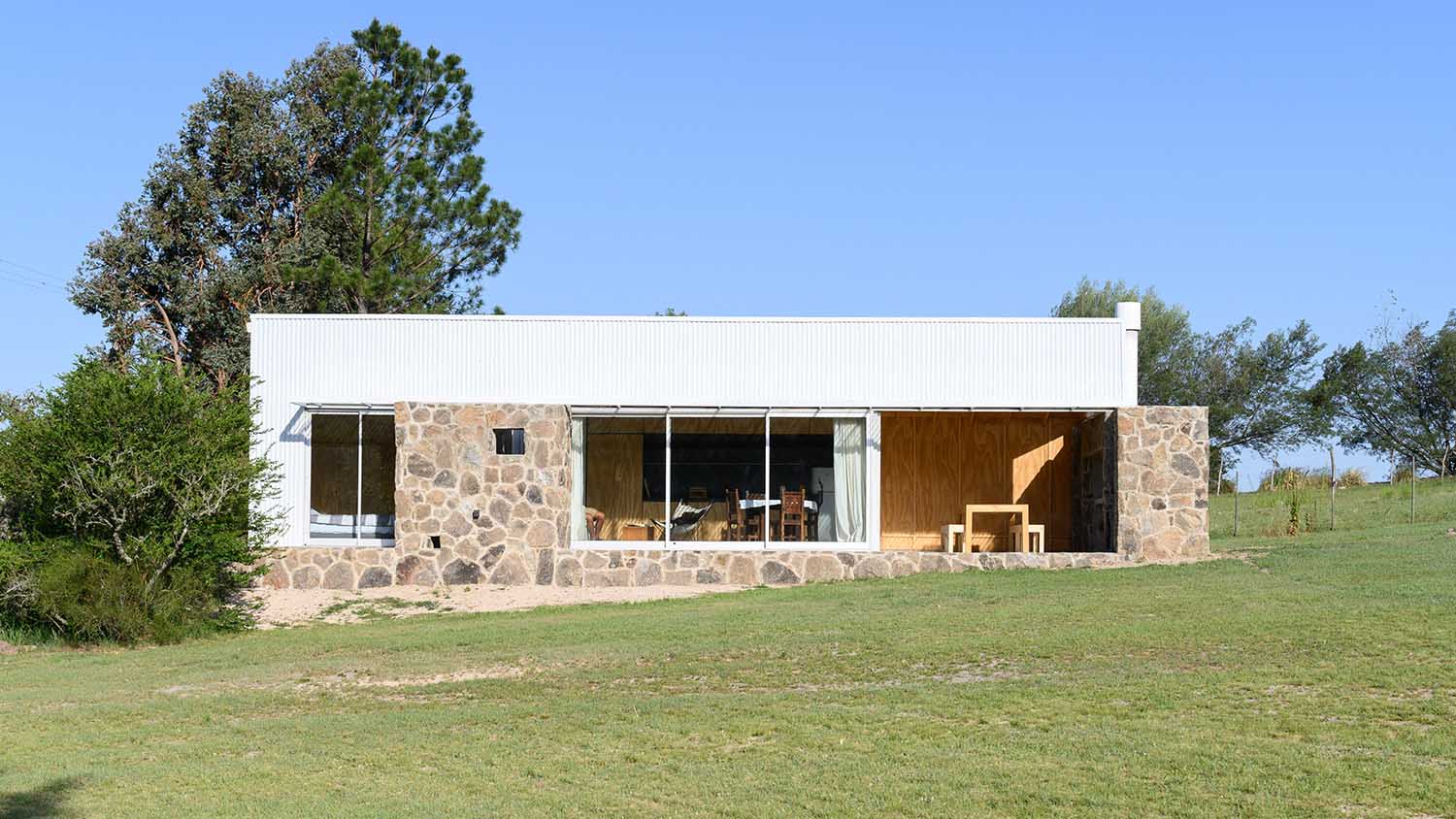 The definition of efficient spaces, which are split into the two functional categories of service areas and social space, is based on the optimization of square meters. The wet rooms and storage spaces are to the southwest, while the living/dining room, which overlooks the mountains, is to the northeast.
By creating a stone base that is connected to a continuous sheet metal envelope, the outside materiality attempts to be harmonious and cohesive with the surroundings. Durability and low maintenance are ensured throughout time in this method. But the interior is primarily composed of pine wood, which creates a homey, straightforward atmosphere that is typical of a country house.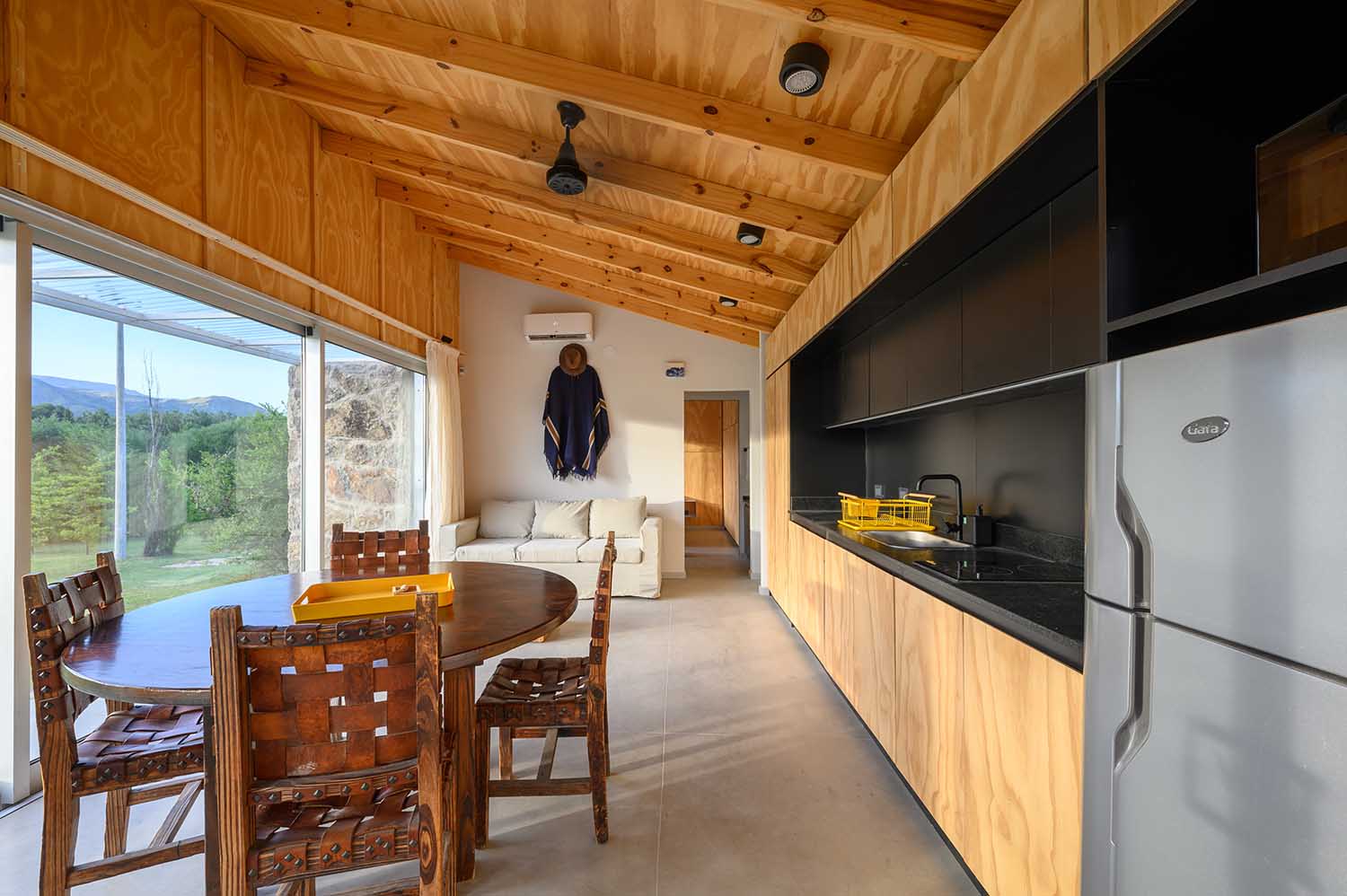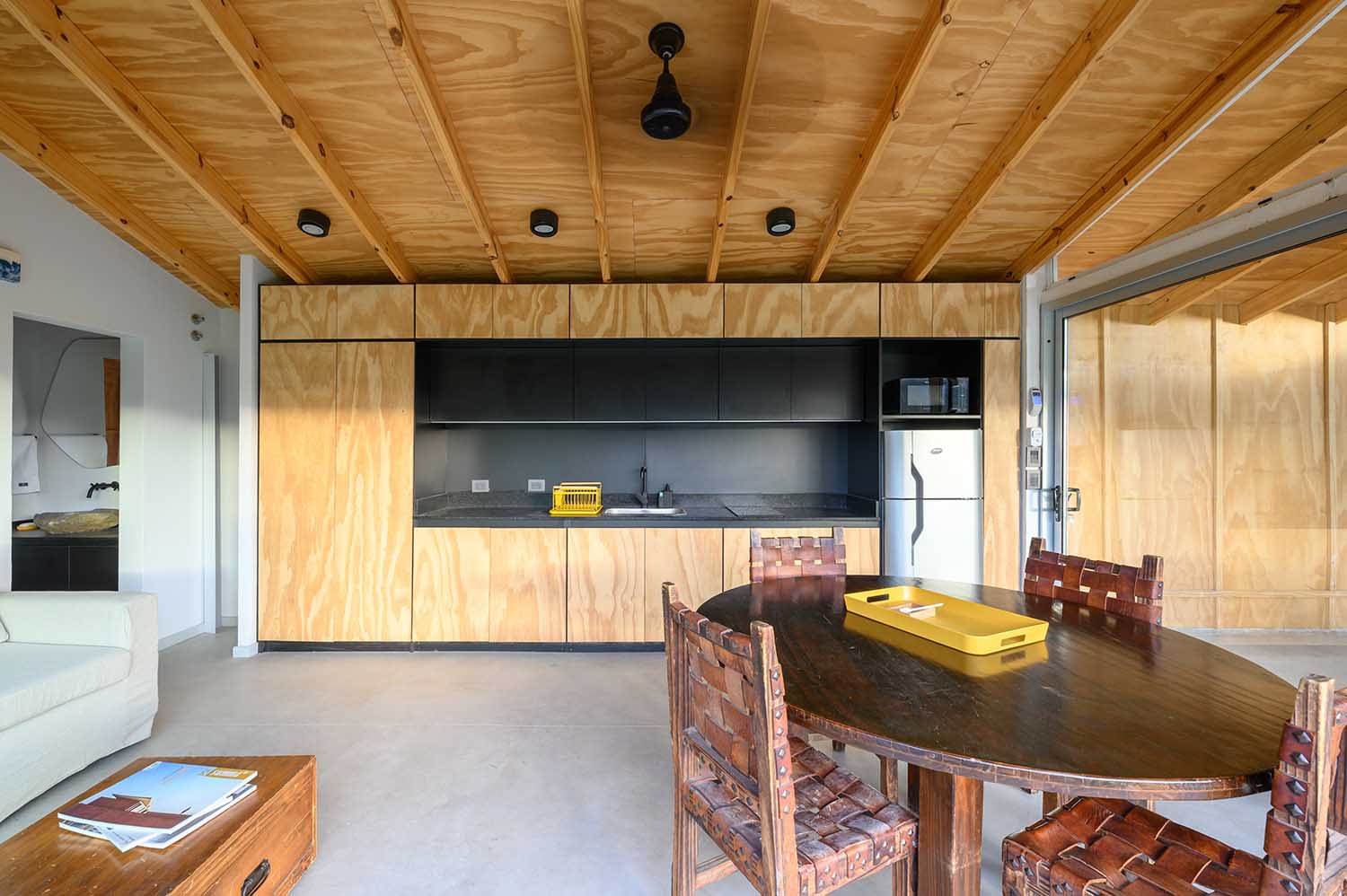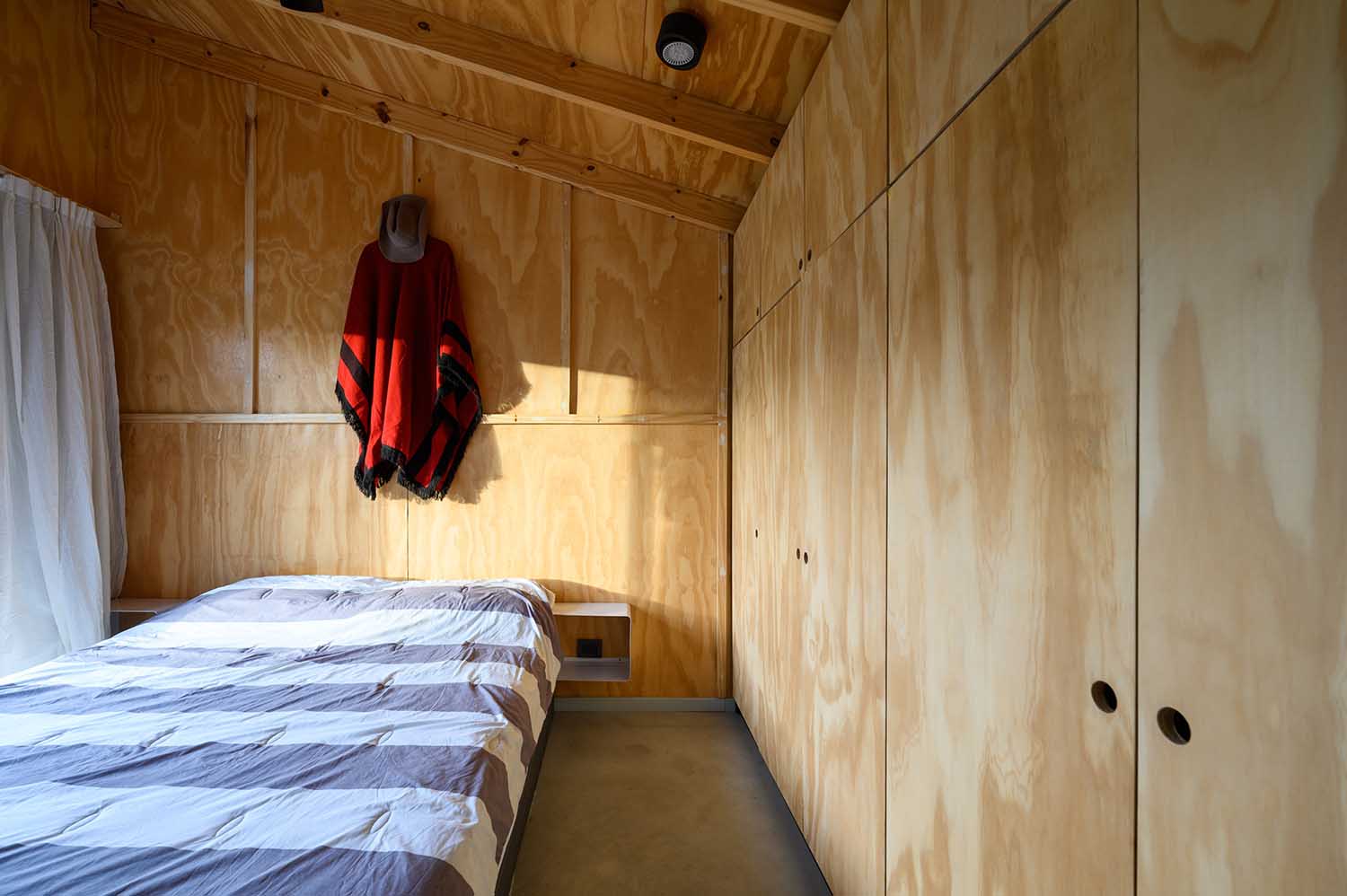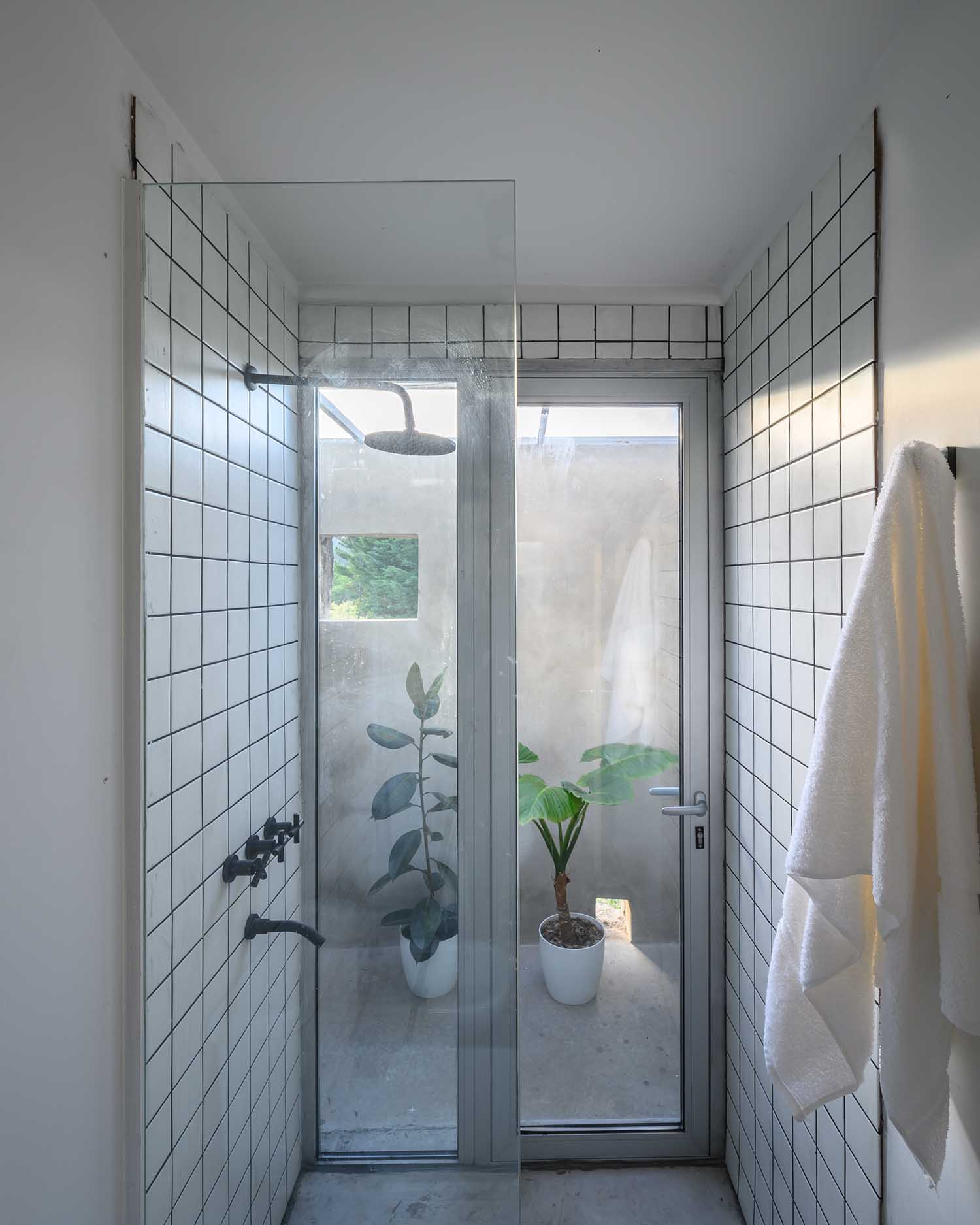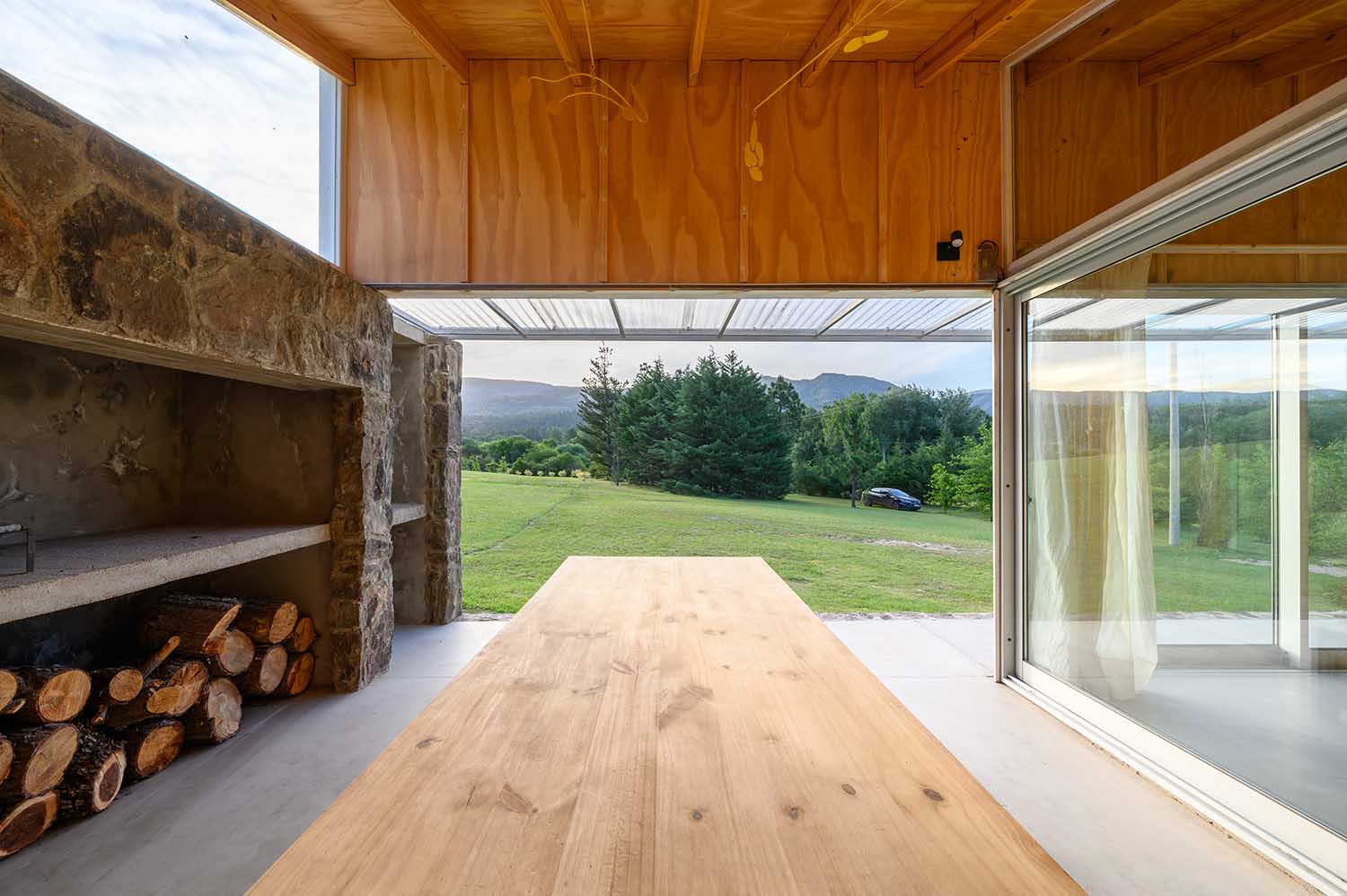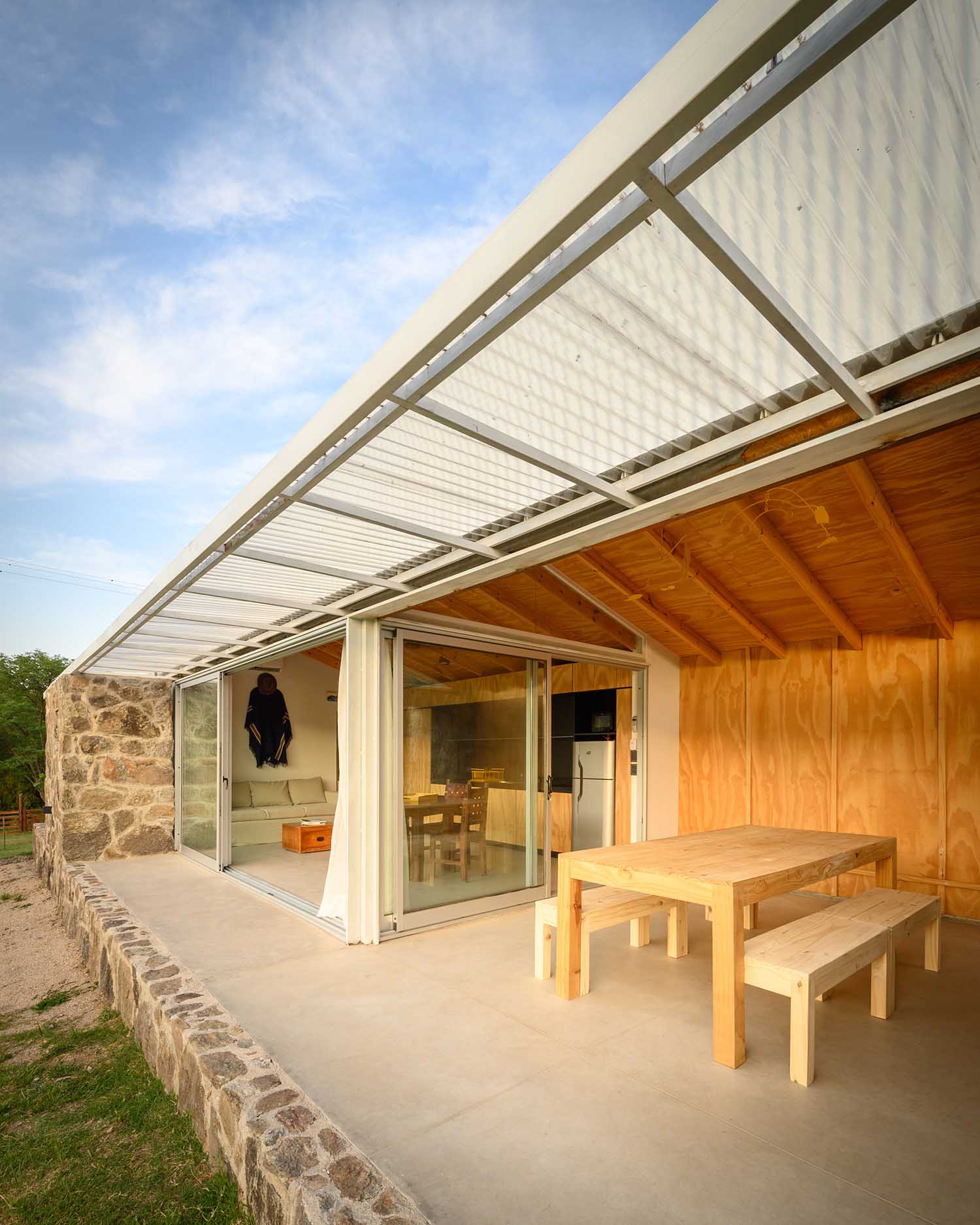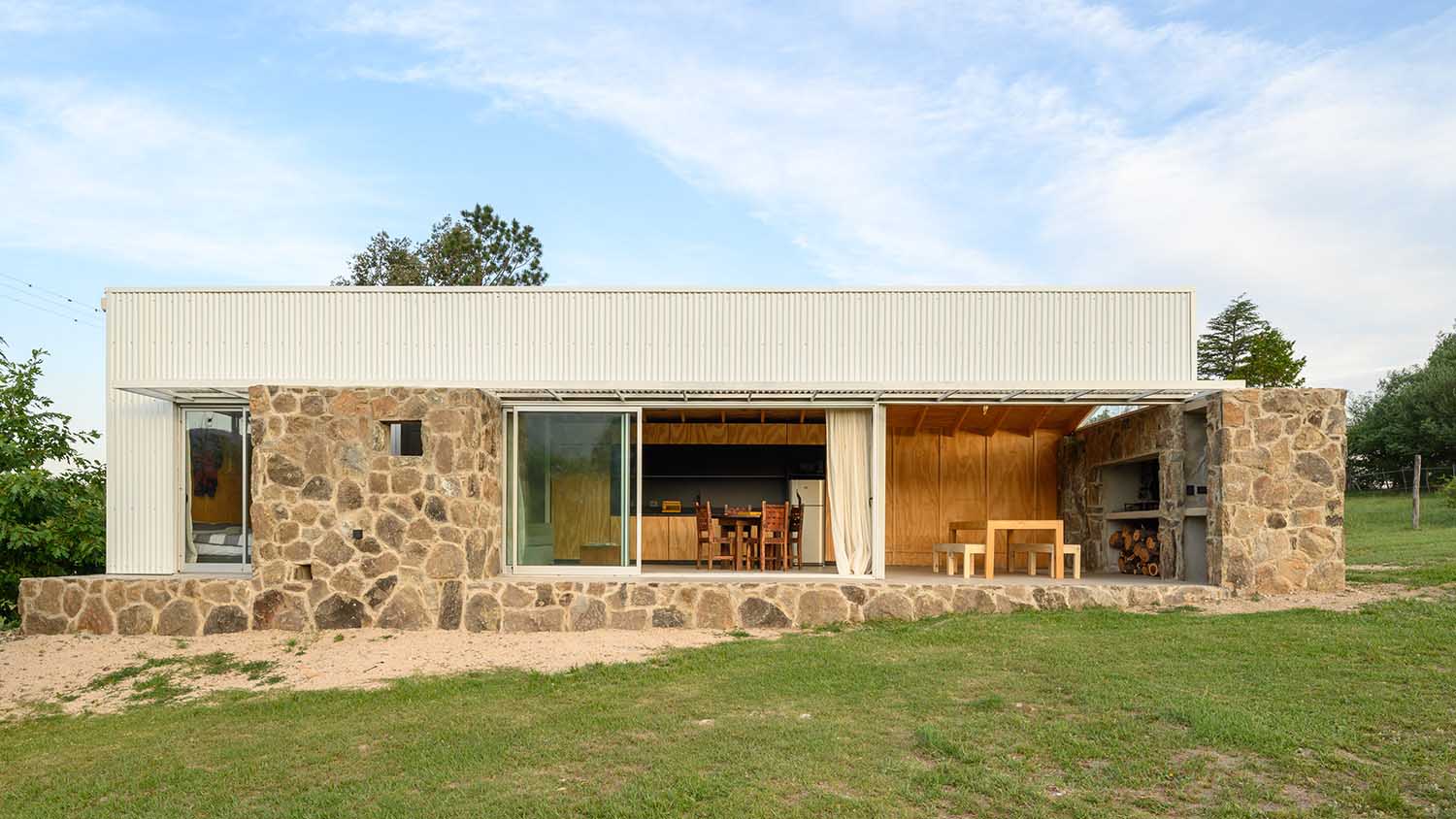 Although it is a rural area, SIP panels (injected polyurethane sandwich panel) are used for the building since they simplify logistics and assembly times.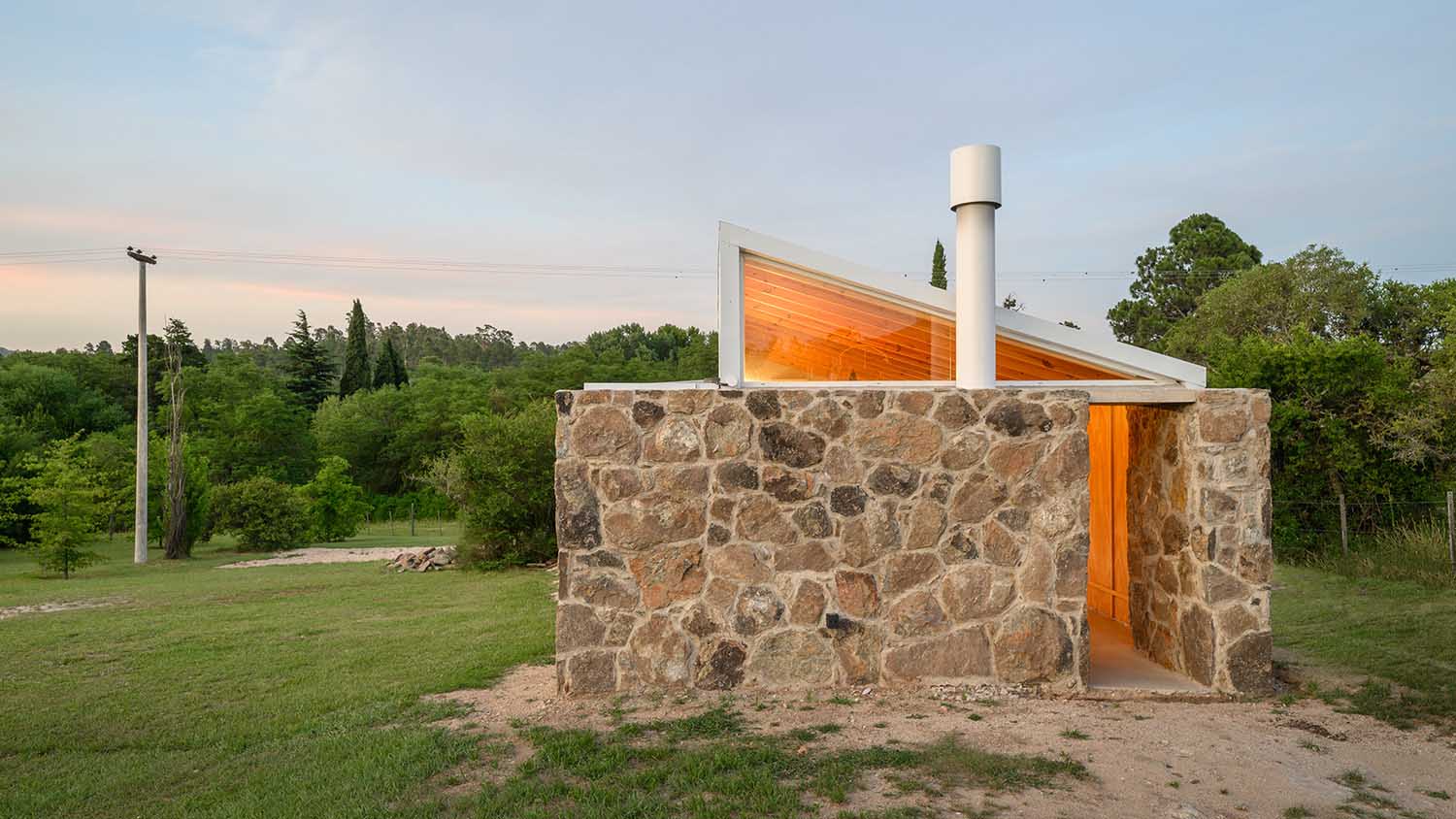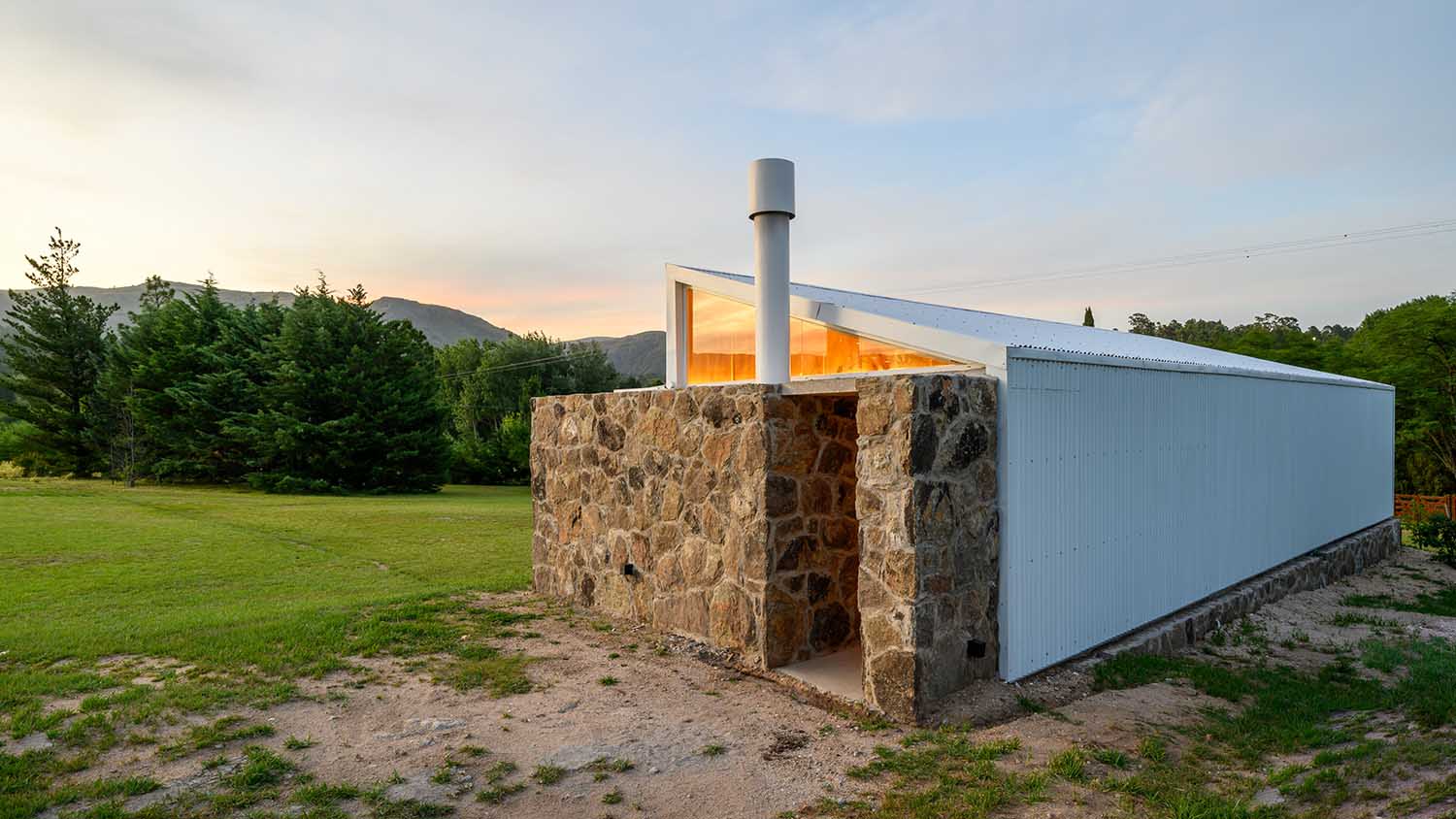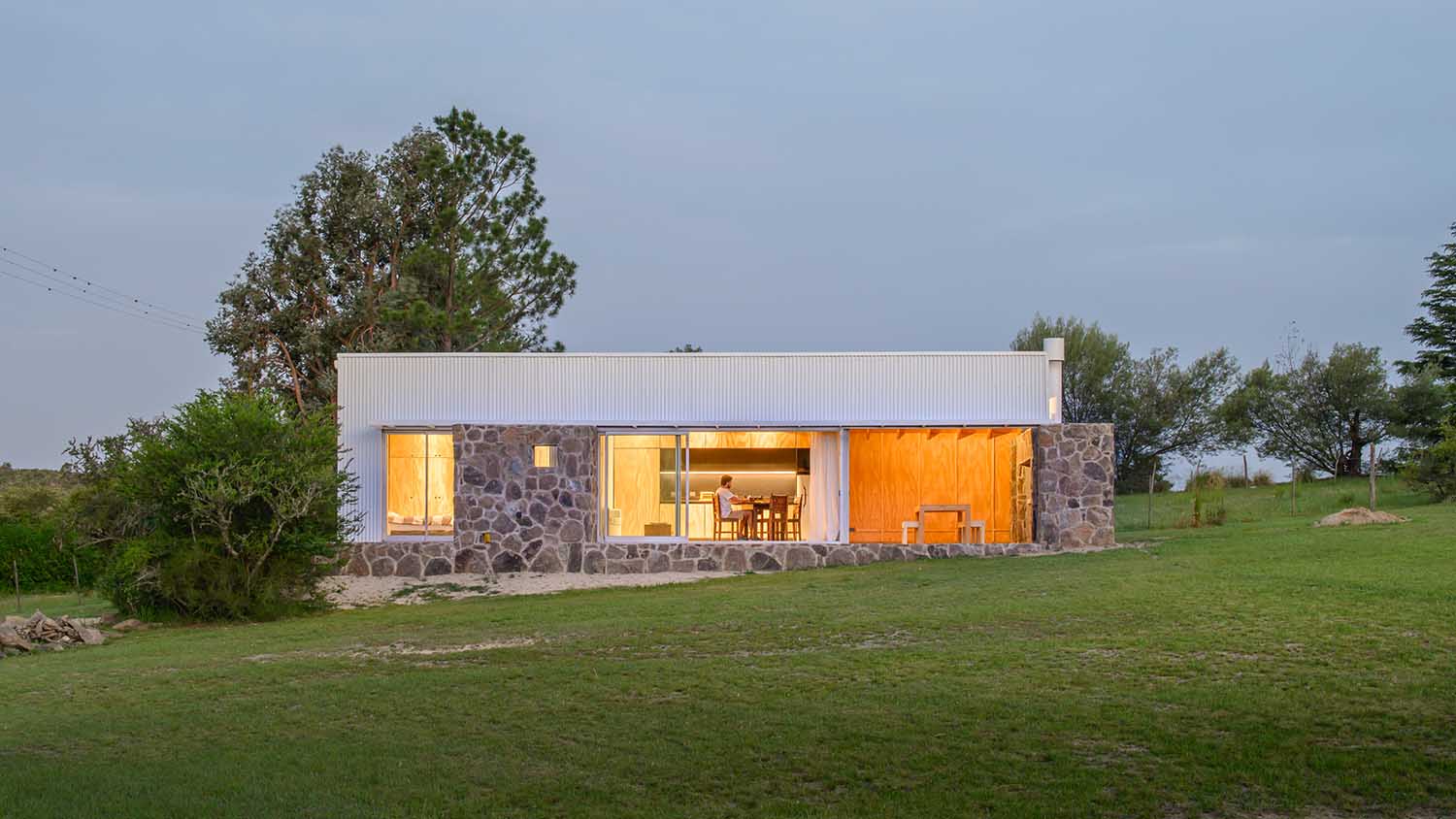 The Modular House combines three fundamental design principles: constructive efficiency, spatial efficiency, and synthesis capacity.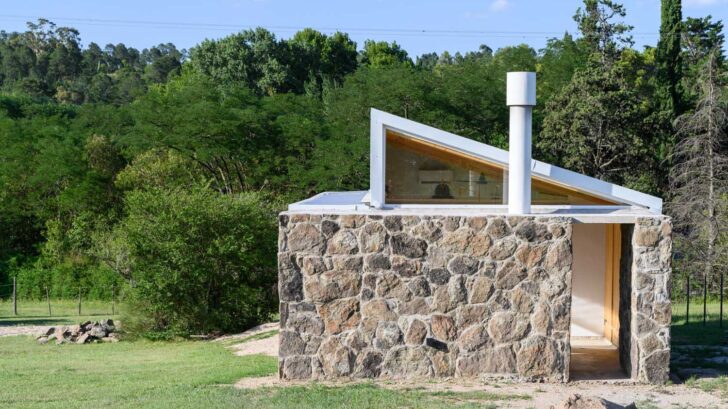 Project information
Project Name: Bayo House
Architecture Office: Set.ideas – www.setideas.com.ar
Office Country: Argentina
–
Construction completion year: 2022
Constructed area: 40m2
Location: San Clemente, Cordoba, Argentina
Architects in Charge: Carlos Arias Yadarola
Design Team: Carolina Rufeil, Julieta Moyano, Catalina Gasch