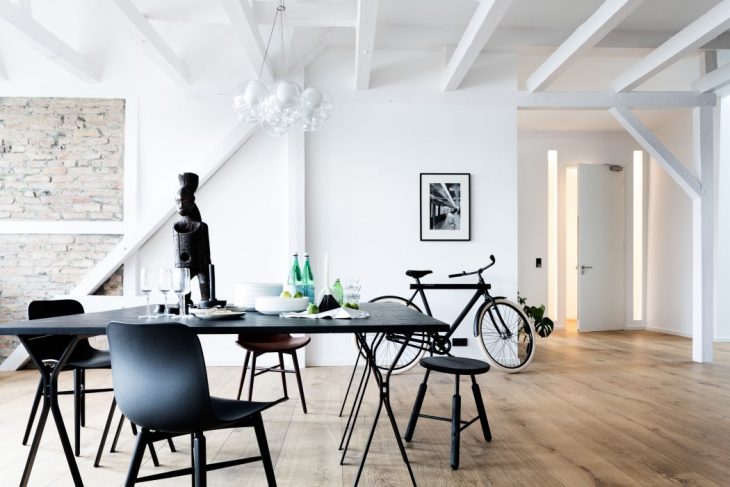 Santiago Brotons  designed this spacious and elegant loft located in Berlin, Germany.Take a look at the complete story below.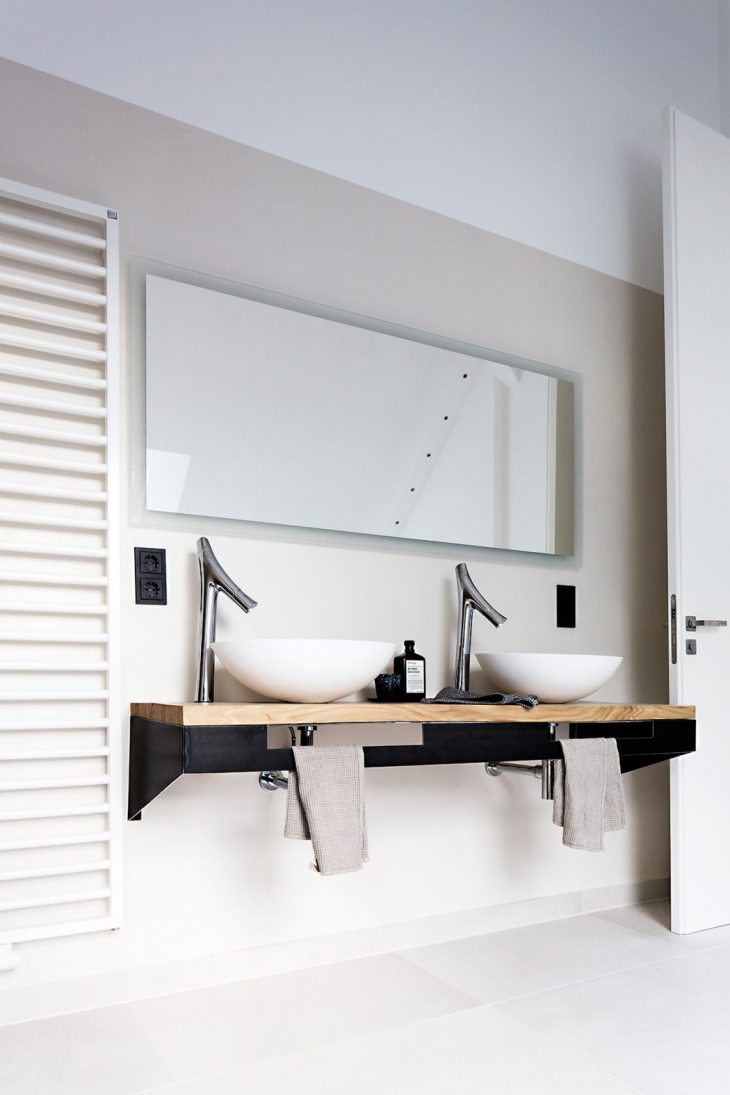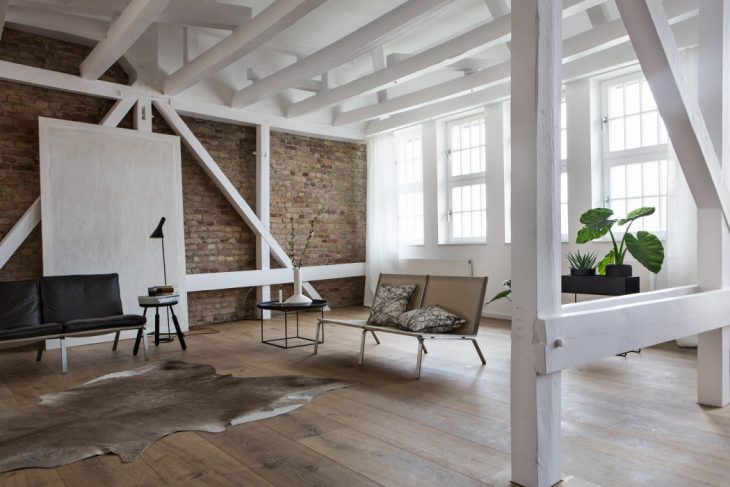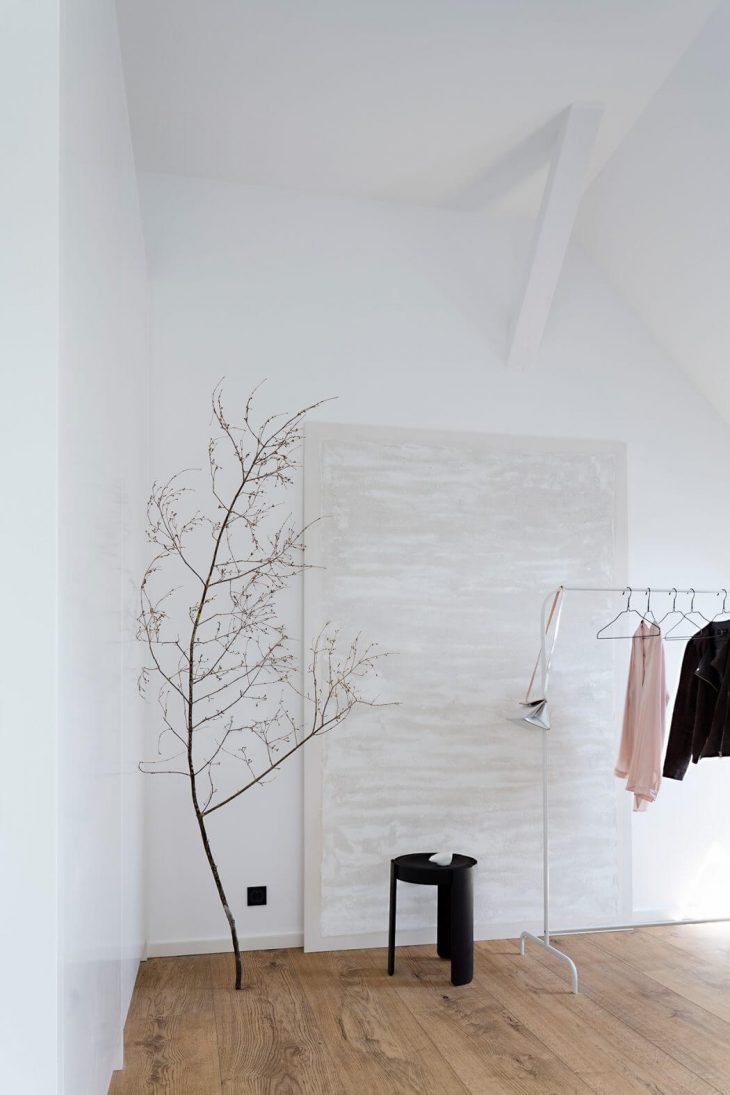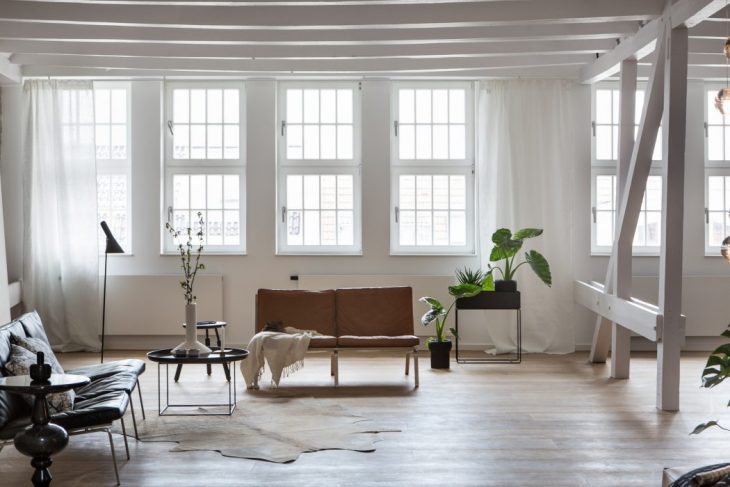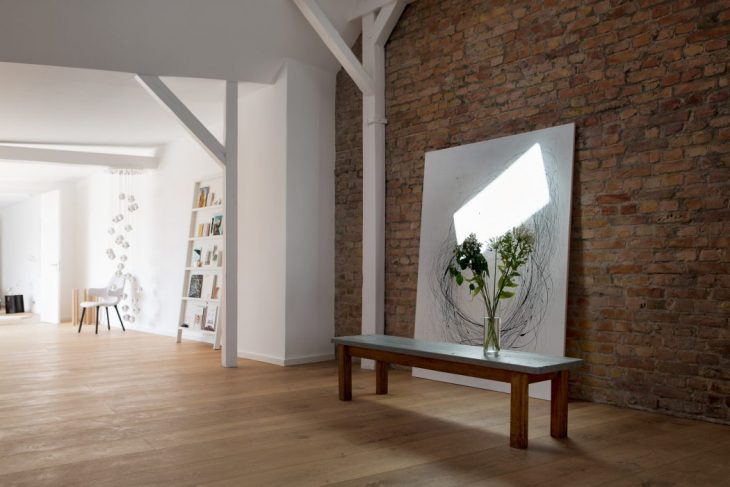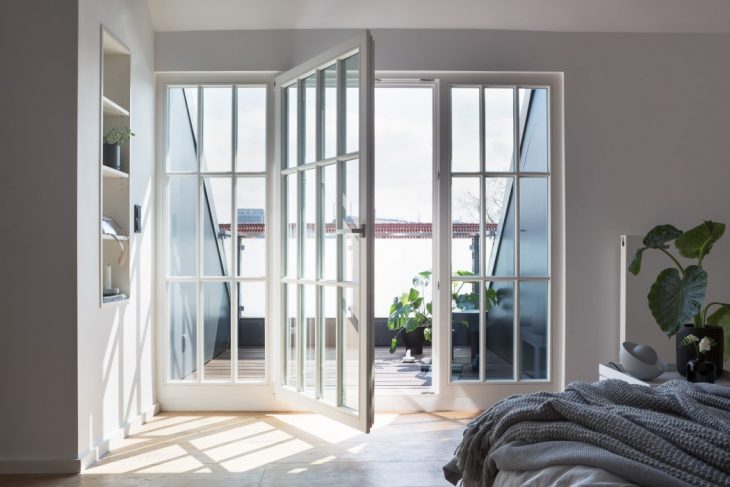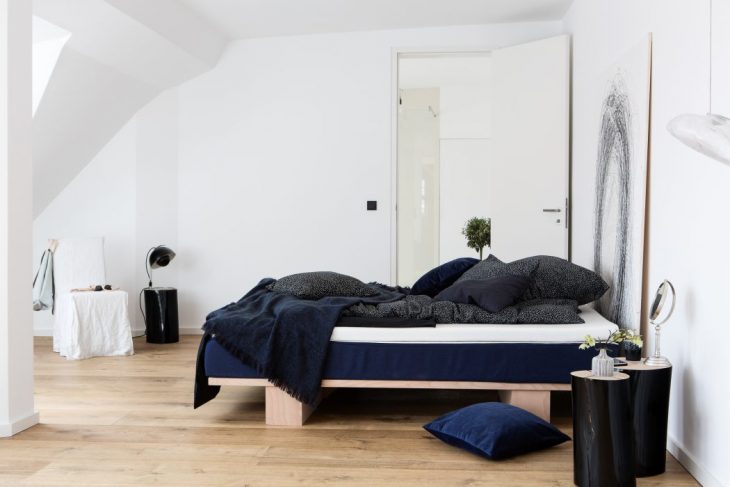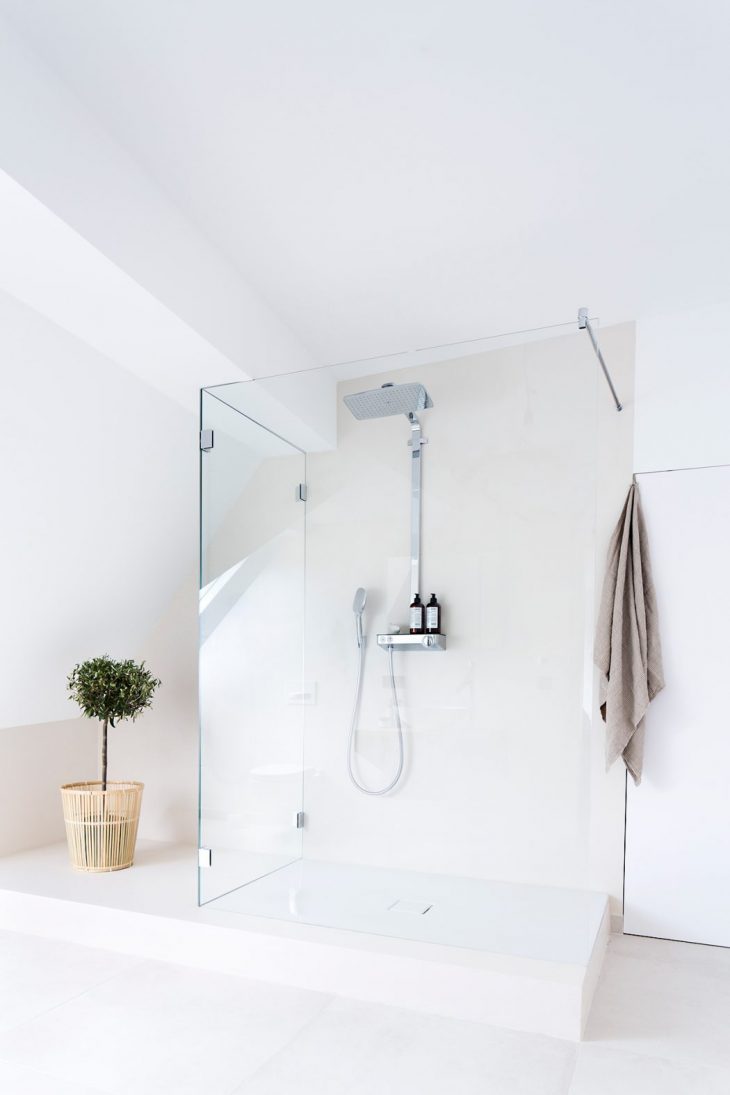 The penthouse is located in a picturesque little street, just close by Ku-Damm in Berlin. The total surface is 320m2, including 3 terraces with amazing views over Berlin.
Since penthouses of this kind are very rare in Berlin, we decided to emphasise these features and create a male and elegant feeling. Key to achieve this kind of styling are the amazing partners that we had the pleasure to work with for this projects: Muun provided beds, Bocci the amazing light installations, Hygge Interior the smaller accessories, Norr11 the outdoor furniture as well as the sofas, tables and chairs and also the awesome art is by Isabella Trimmel
We focused on natural materials such as leather and steel, and added soft fabrics to lighten it up. I always like to work with black and earthy colors, it gives every interior a cool elegance.
The big open space, the beams and the beautiful windows, and of course those brick walls and all the different ceiling heights.
The art is created by talented Isabella Trimmel. Many of her pieces have a visual effect that change depending on how the light hits it, something very suitable for this flat with its many windows. Durning the day, when the sun changes its position, each piece will look differently. Most of the art is placed on the floor because of its size. I find it really cool to show the art on the floor, it gives this New York look together with the exposed brick walls that I love and find inspiring.
The amazing lamp sculptures from Bocci! They are a piece of art and perfect for this space. We added them to special corners, where they brought the best out of the space.
Visit Santiago Brotons Design
Photography by Magnus Petersson