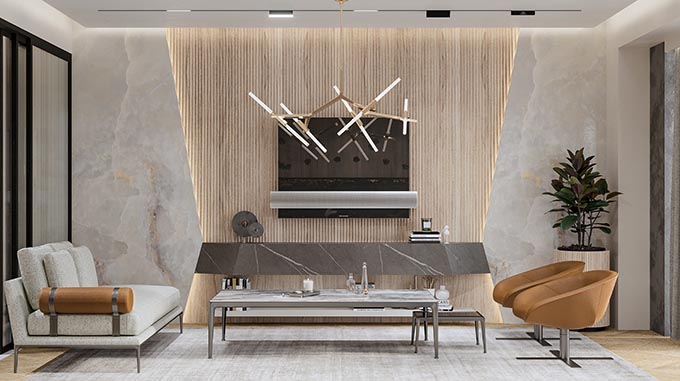 STIPFOLD designed this stunning contemporary residential interior in Tbilisi, Georgia, in 2020. Take a look at the complete story after the jump.
From the architects: Gently blended wooden and stone textures unfold composure in the capacious apartment. This character is accentuated with a richness of verdancy throughout the interior; a vertically lined dining room wall has a large angular shaped protuberance in the center, dedicated to decorative green foliage. The dining room is merged with a living room area and a kitchen, although the latter can be separated with a sliding door.
The kitchen island is a thick marble sheet folded into slick and acute geometrics. The living room wall is layered with onyx. This approach is repeated in a guest bathroom, but here the walls can be illuminated, emanating a striking dim ember glow.
An open-plan master bedroom combines a wardrobe and a bathroom, which could be partitioned off if necessary. The brown leather elements are incorporated into the furniture of the master bedroom and are reiterated in the kitchen and the living room.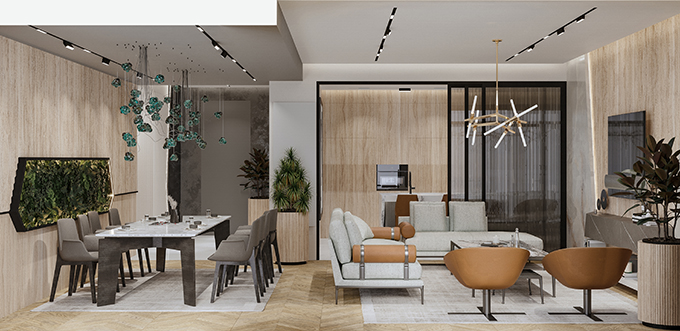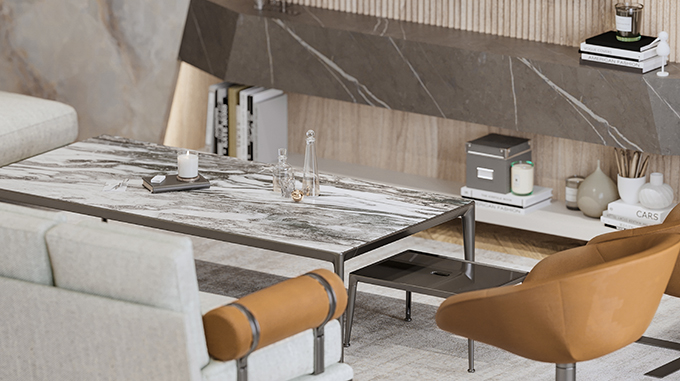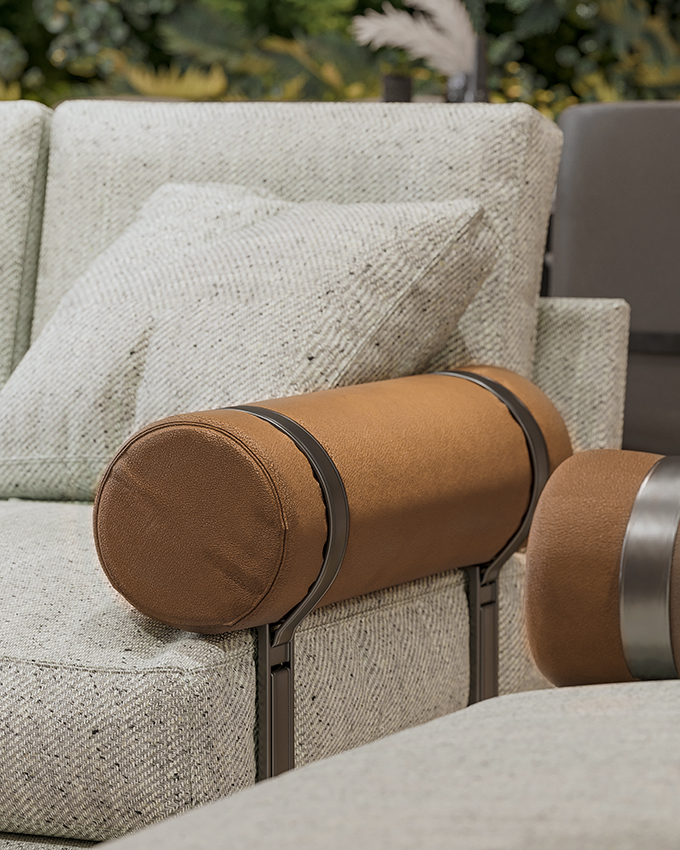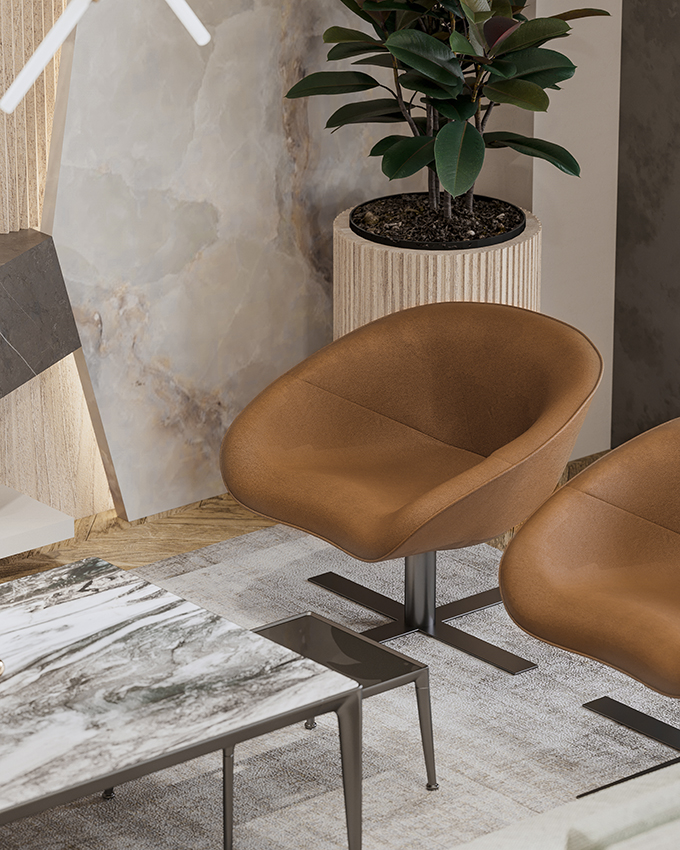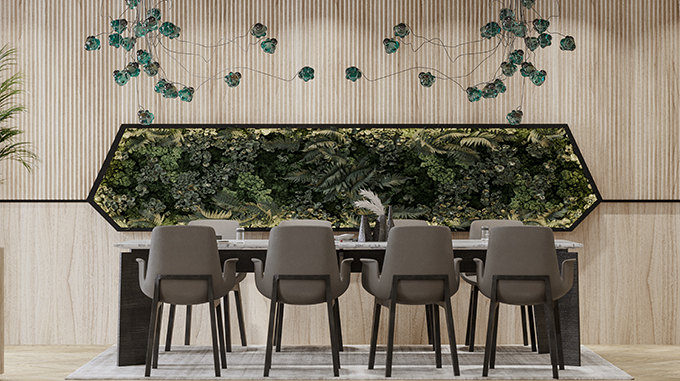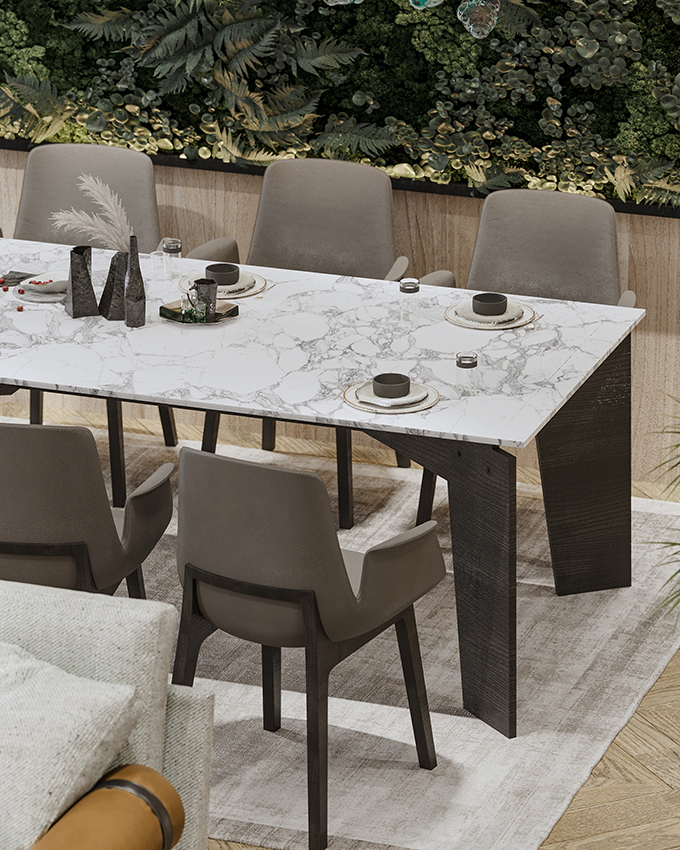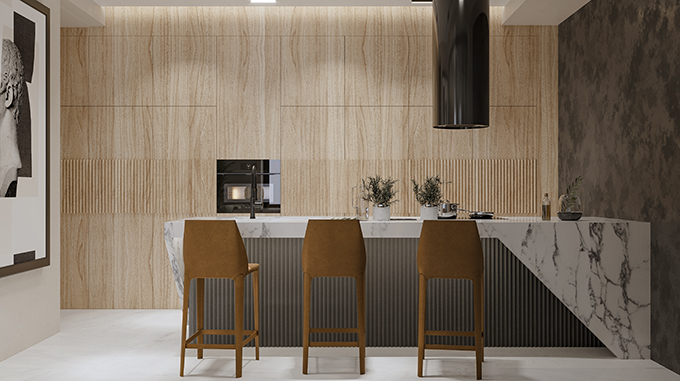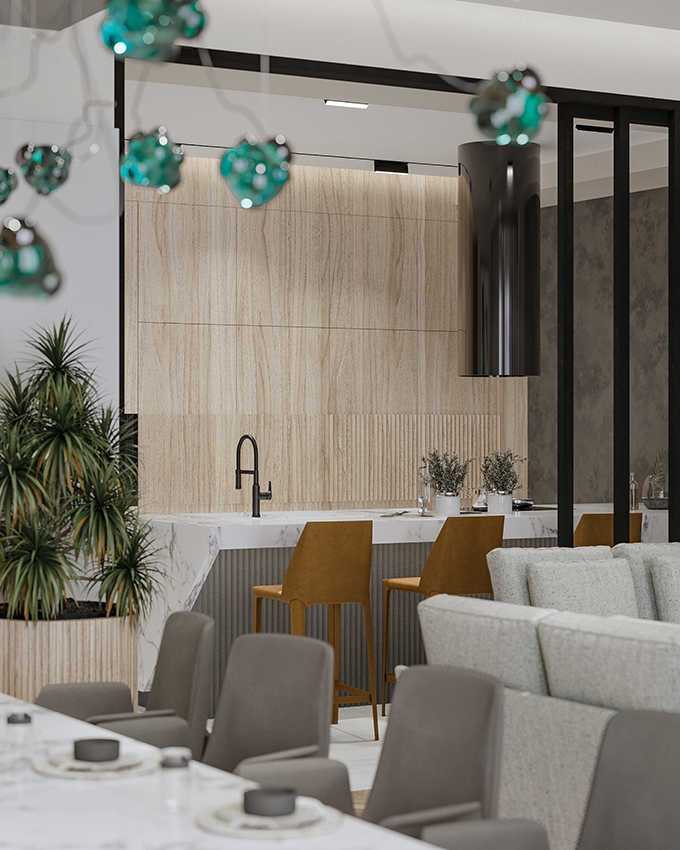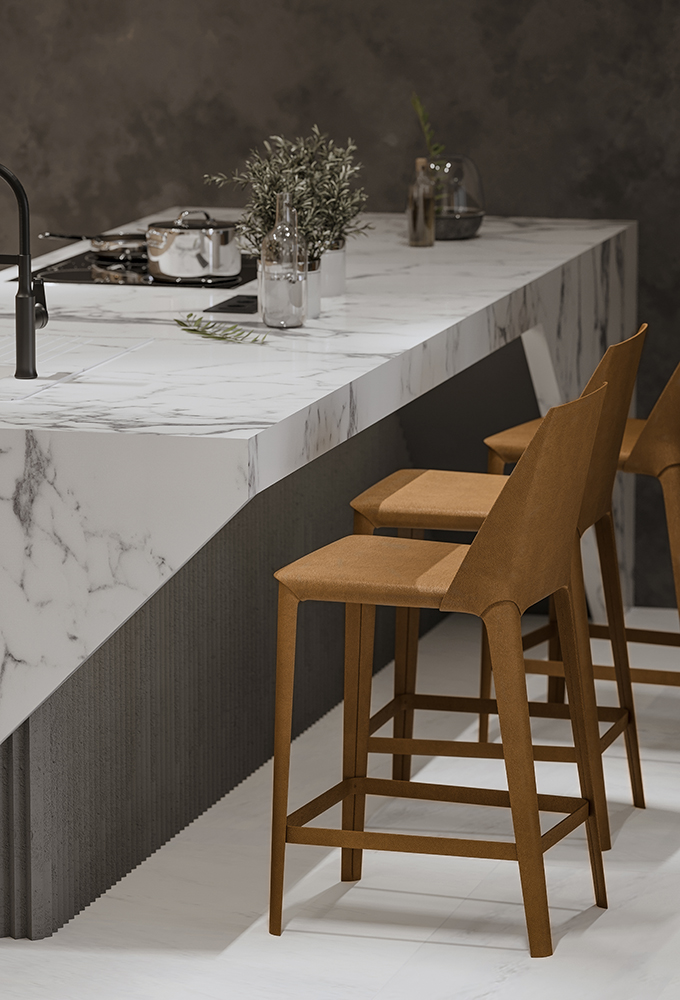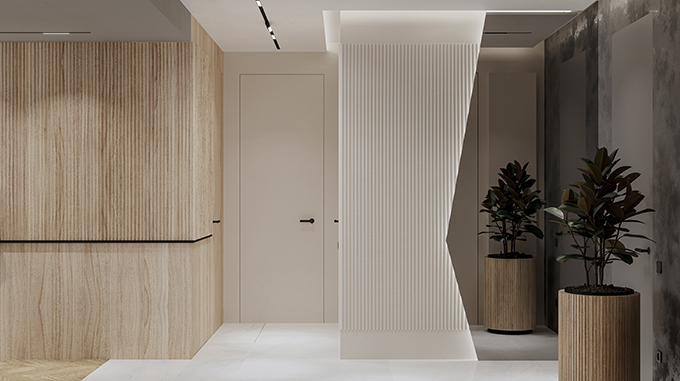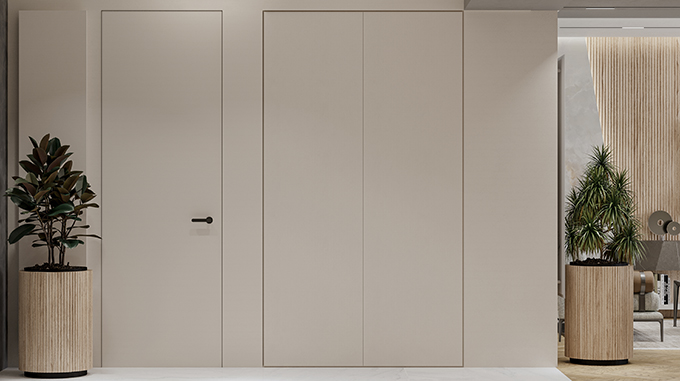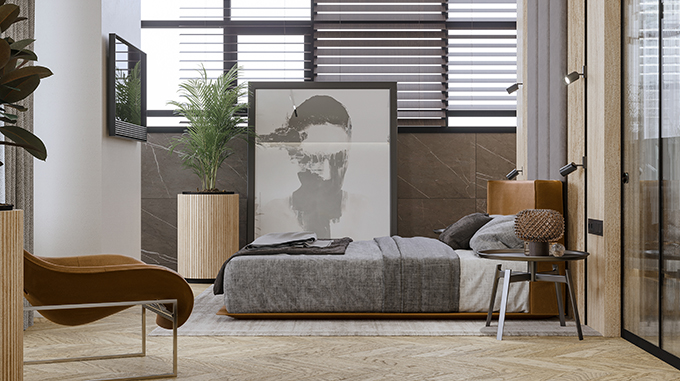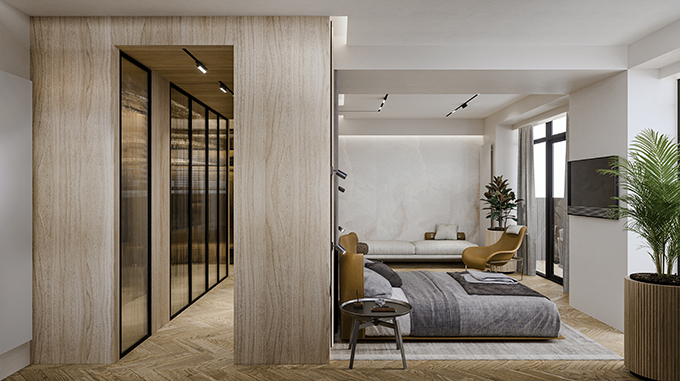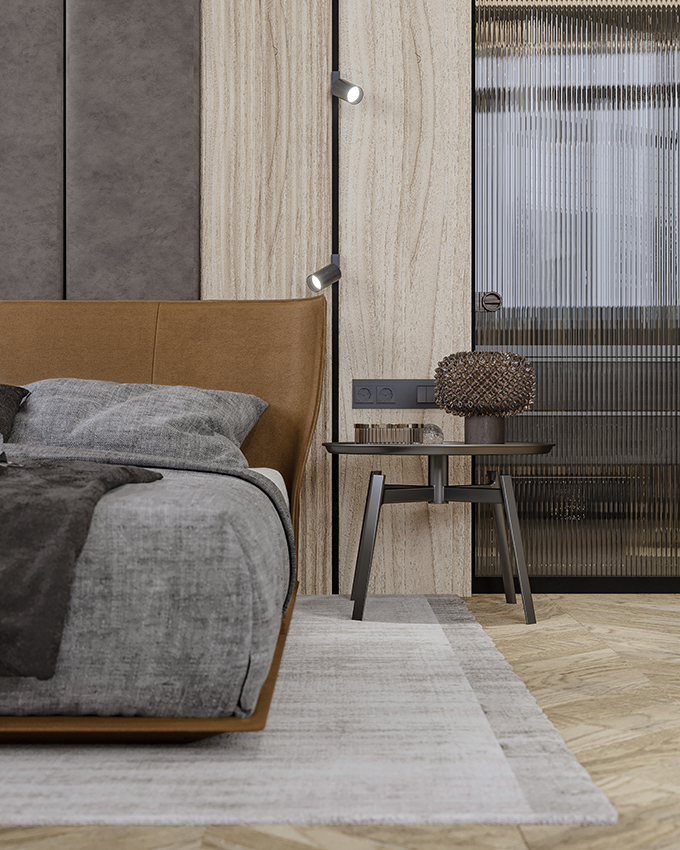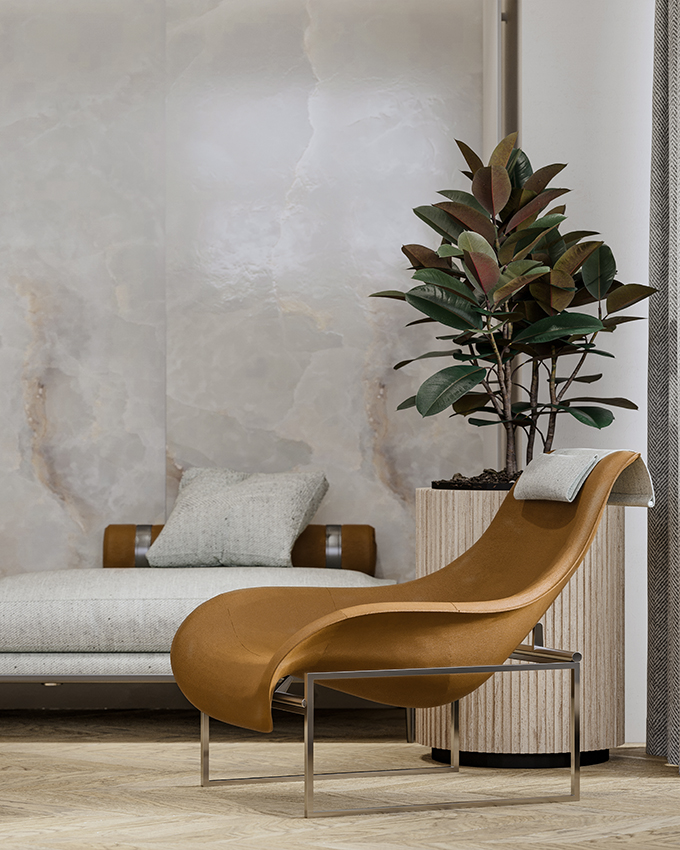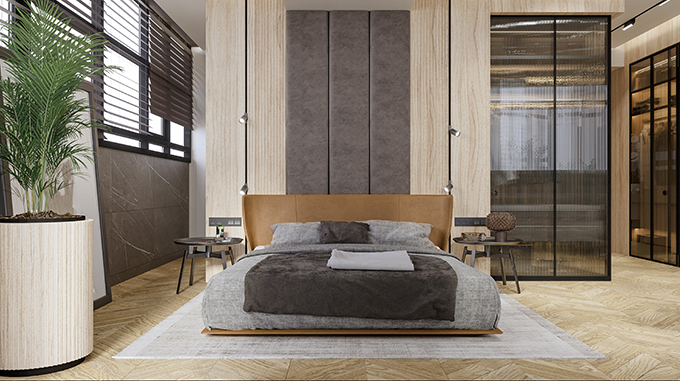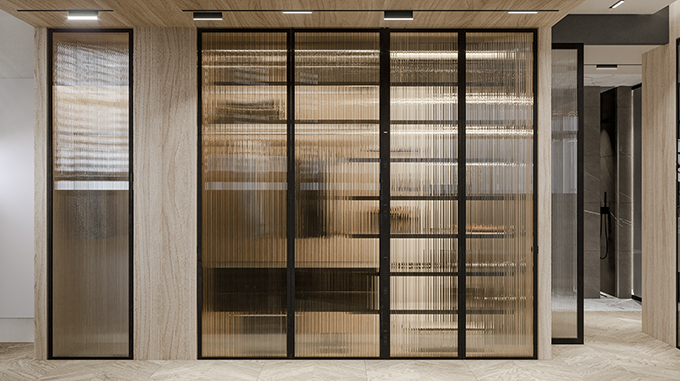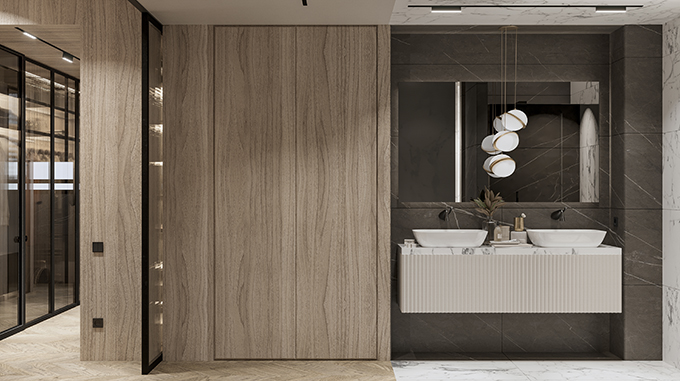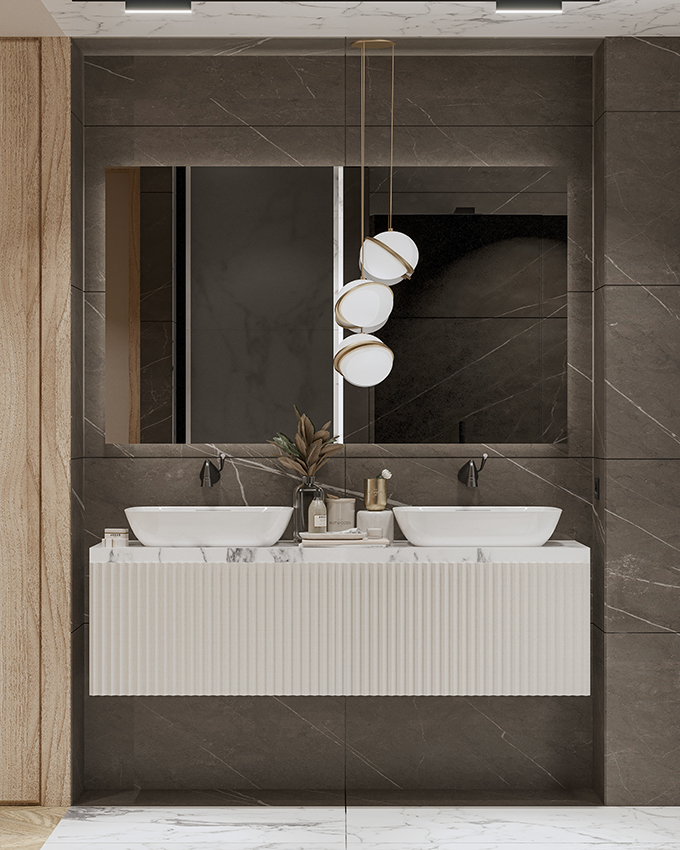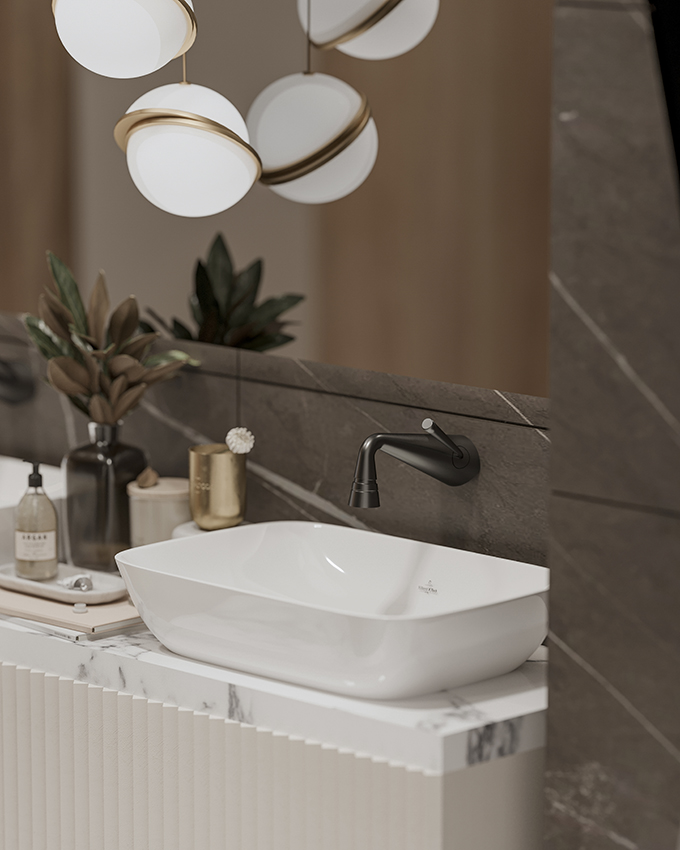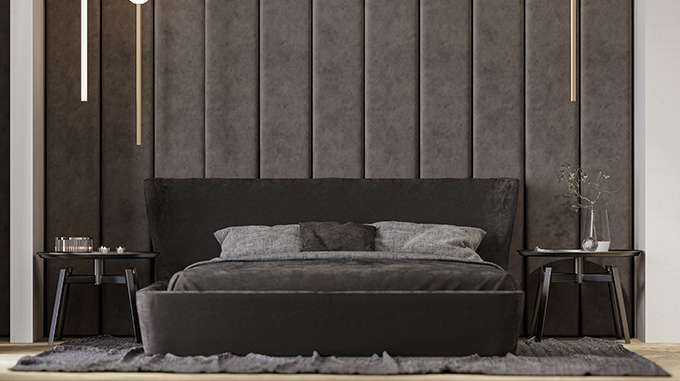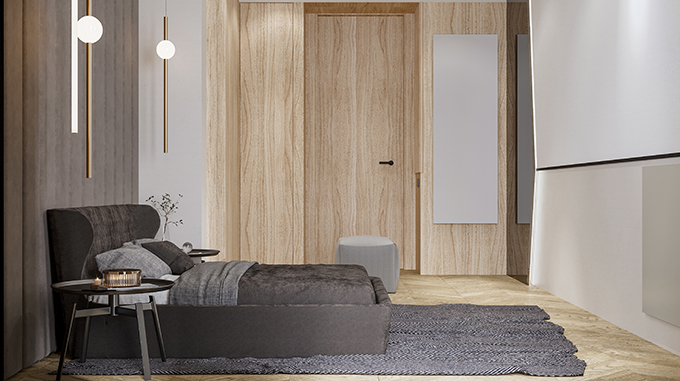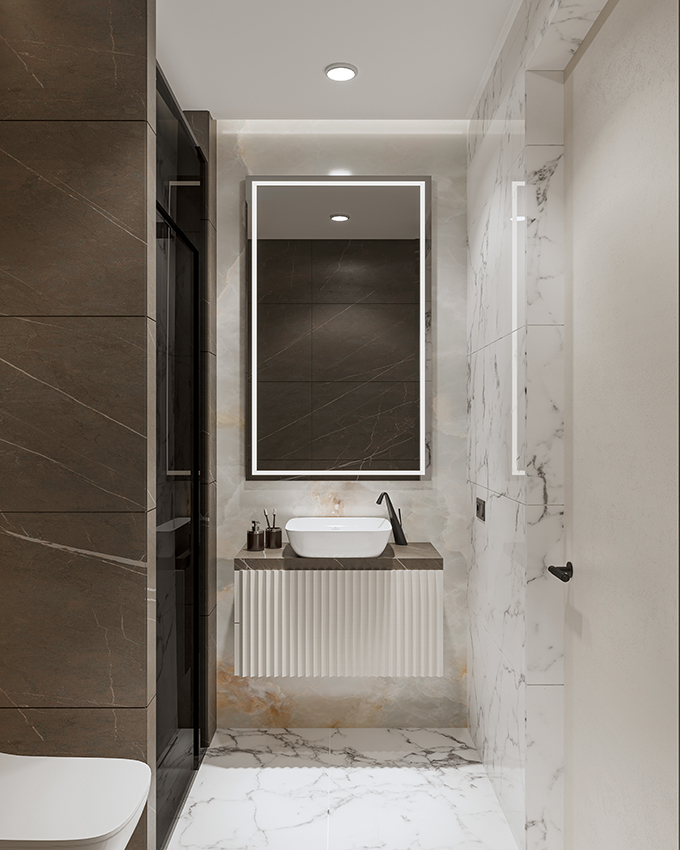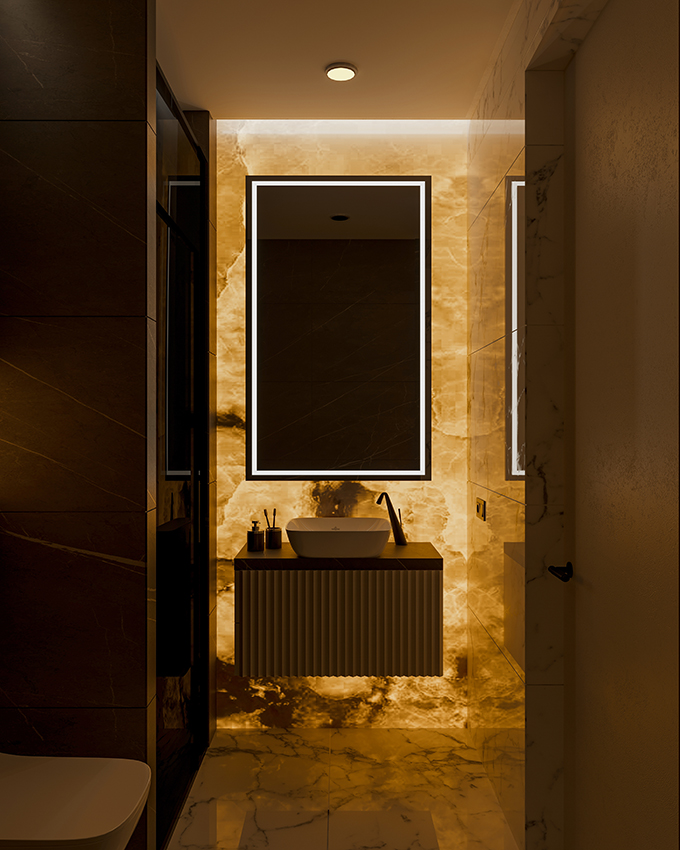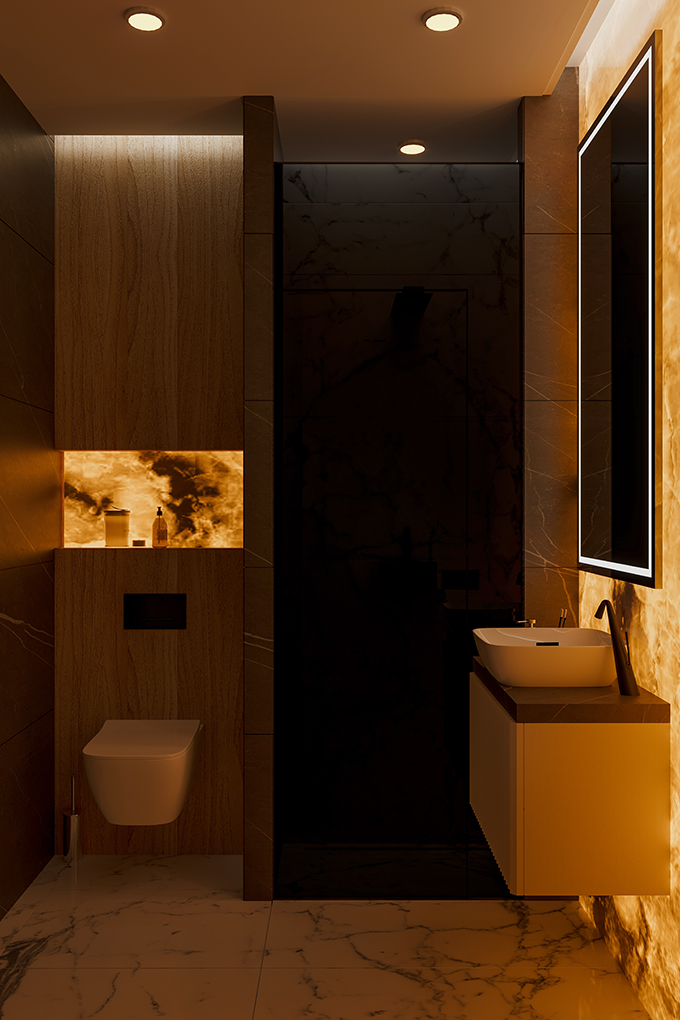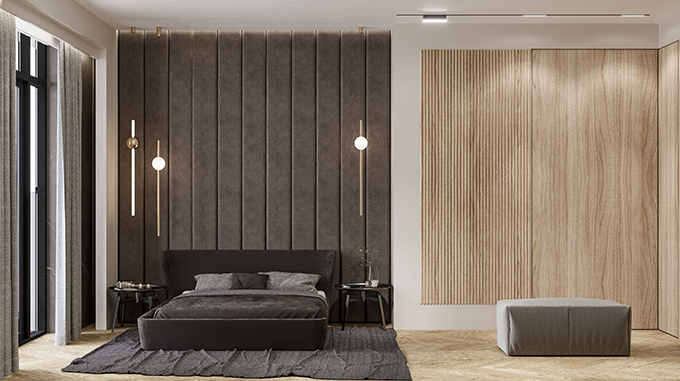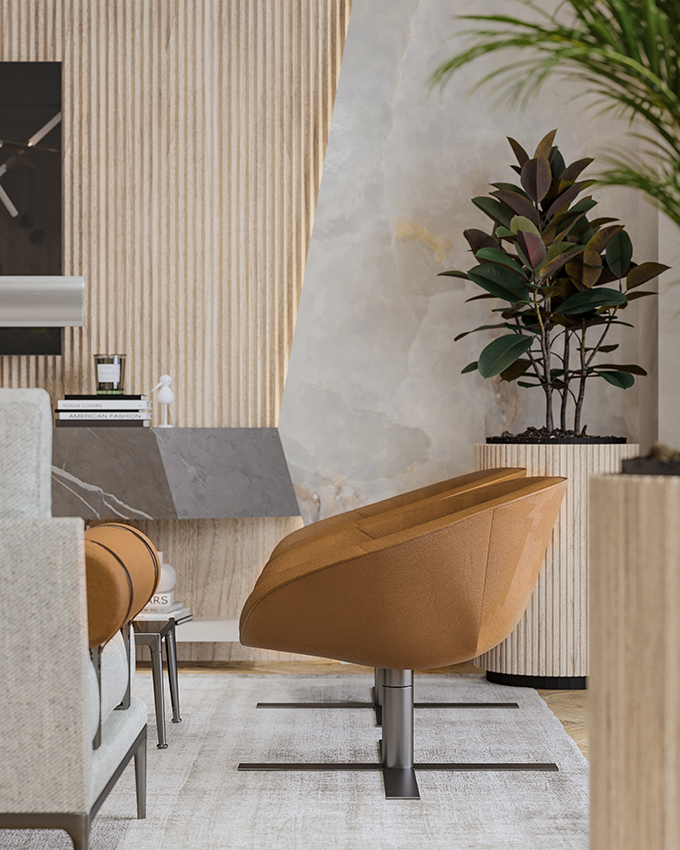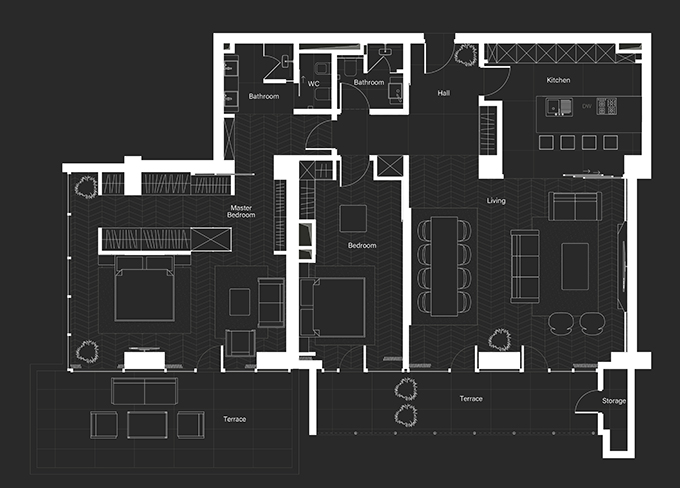 Project Team: Beka Pkhakadze / George Bendelava / Giorgi zakashvili / Levan Gogava
Copywriter: Mika Motskobili
Location: Tbilisi / Georgia
Type: Residential Interior
Area: 180 m2
Year: 2020
Status: In Progress
Discover more projects by STIPFOLD: stipfold.ge