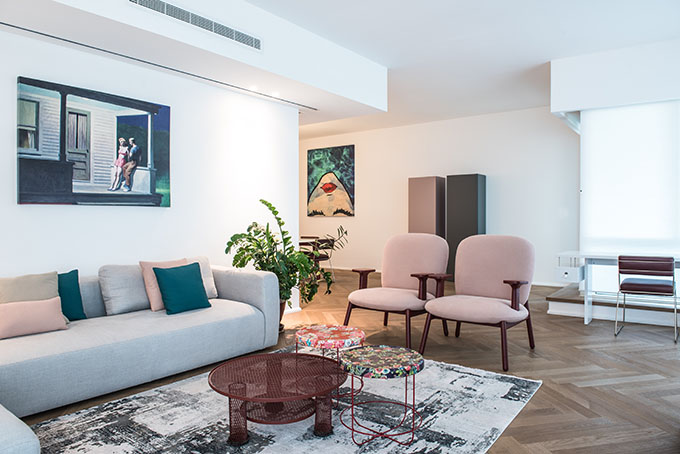 My Pick One designed the interiors for this stunning apartment situated in the Al Fairooz Tower in Dubai, United Arab Emirates. Take a look at the complete story after the jump.
Merging Elements of Convenience and Style
Led by Marianna Piccolo, My Pick One created the interior for the Fairooz Apartment for a targeted demographic. This refers to the niche group of homeowners who dislike the concept of a one-size fits-all design for residential apartments.
Set in the Dubai Marina, Al Fairooz Tower is a unique concept, where the apartments are not just residential, but partially commercial as well. Here, business never sleeps – so the revered design firm aimed to style it in a similar way, so that elements of work, comfort, and leisure, go hand in hand.
Designed by their team of professional interior designers, they first drafted a concept that retained aspects of luxury as well as minimalism for a futuristic and innovative vibe. Each palette, statement luminaire, and material are selected to develop the space's 'creator's aesthetic.'
Implementing Sustainability in Bespoke Designs
As countries try to meet goals of reducing their carbon footprint, businesses and organizations are quick to follow. Consumers and homebuyers' eco-consciousness is growing by the day as they learn about the negative impacts their choices can make on the environment.
To implement the concept of sustainability into their design philosophy, they selected a range of energy-efficient and environmentally responsible materials that, during the building's lifespan, will have a lesser impact on the environment. By reducing the building's overall carbon footprint, their design choices lead to healthier spaces for homeowners.
Designing the Interior for Al Fairooz Tower – Details
Working with an innovative building like Al Fairooz Tower tested their creative abilities. Thanks to the firm's vast experience in spatial and interior design, they were able to overcome its challenges and unprecedented nature. It has moderately high ceilings for optimal light distribution and proportionate dimensions that are conducive to all sorts of tasks and activities, whether you're working, holding an informal meeting, enjoying some leisure time, or cooking a delicious meal.
The apartment building is a commercial and residential space altogether, so it needed to be inspiring for people who were working, functional for people who were living, and artistic for people who were enjoying its various leisure amenities.
They wanted to make it as less like a generic apartment as possible while remaining in the space's physical bounds. Hence, they framed the balconies with captivating fixtures so that the stunning Dubai skyline could act as a real-life motivational poster for the intellectual and smart-thinking executives residing there.
The interior is marked by sophistication and elegance so that homeowners can simply relax. But to add a commercial aspect, they crafted a distinct space, highlighted by an environment that's productive to work. My Pick One developed it this way using ergonomic furniture, comfortable lighting, and minimal distractions. This is where homeowners can create a personalized workspace.
Nonetheless, this bookish, work-themed interior is hidden by an inviting façade that boasts all the warm comforts of home. This way, it should never look like you're constantly at work. The apartment, with its range of amenities and carefully calculated interior design, is truly an embodiment of the phrase 'something for everyone.'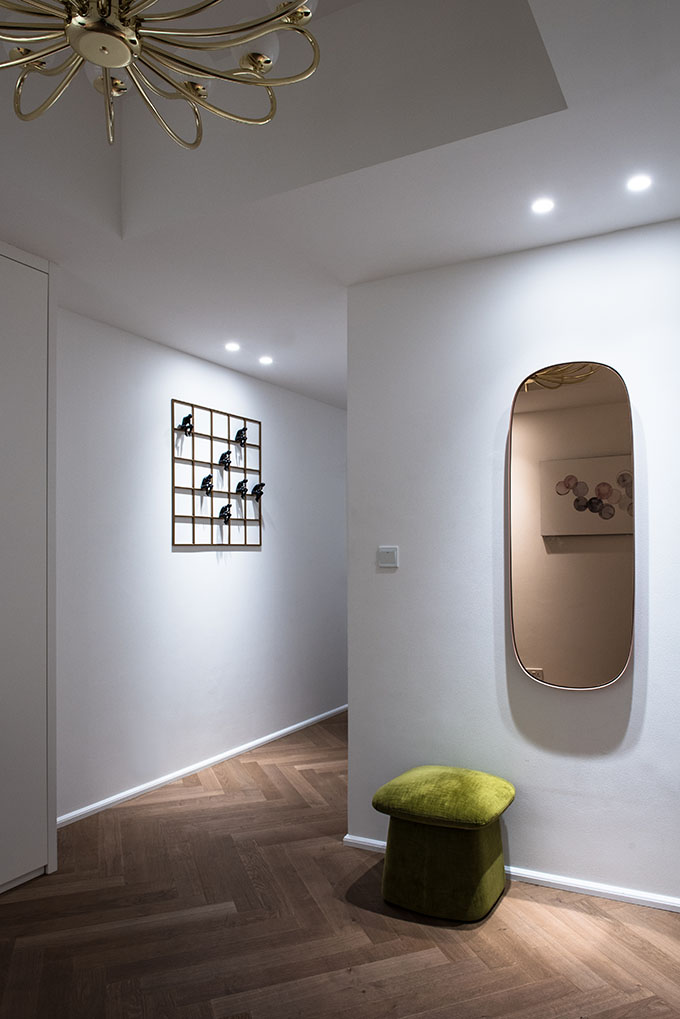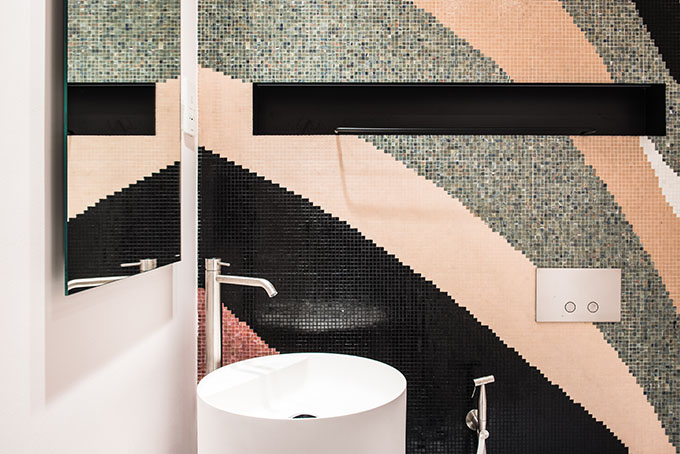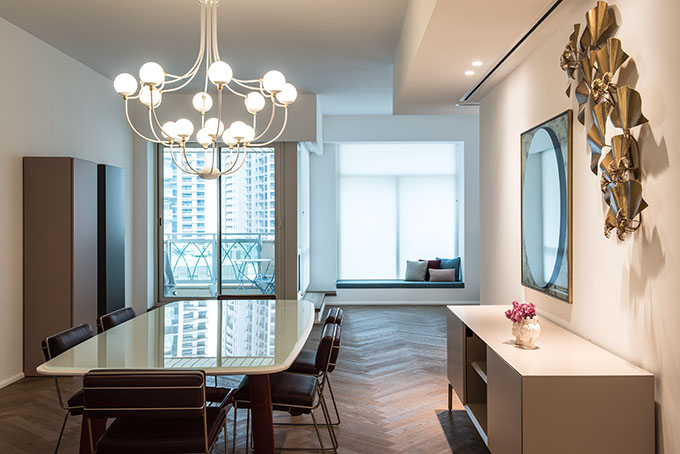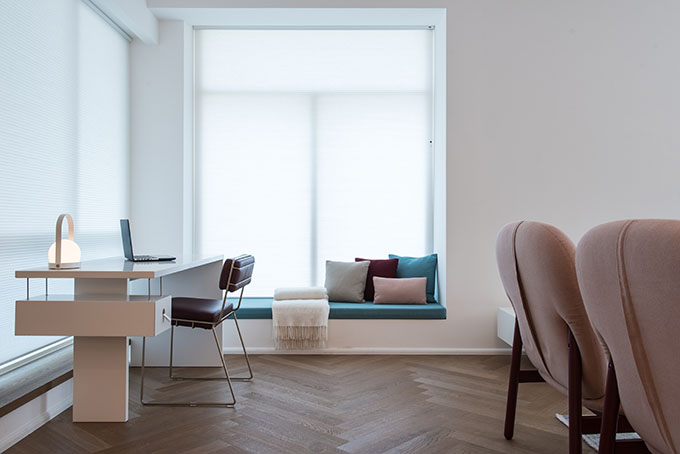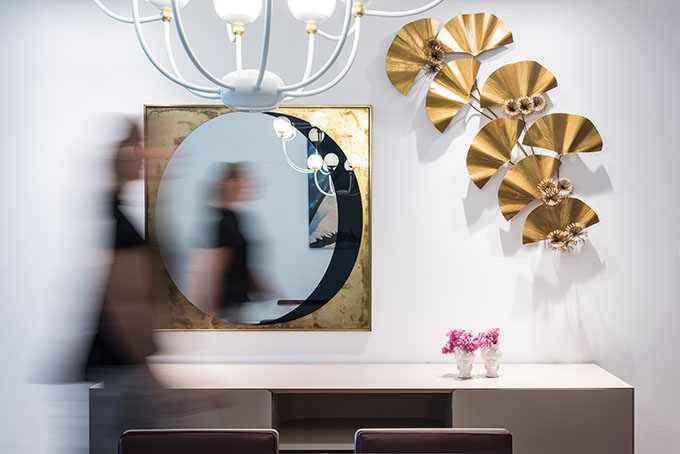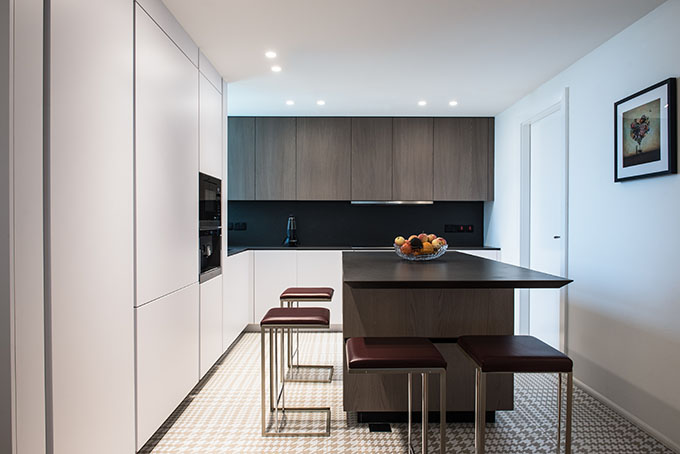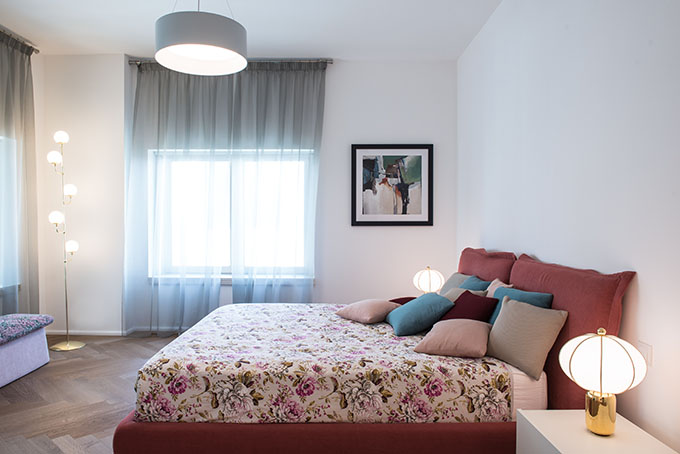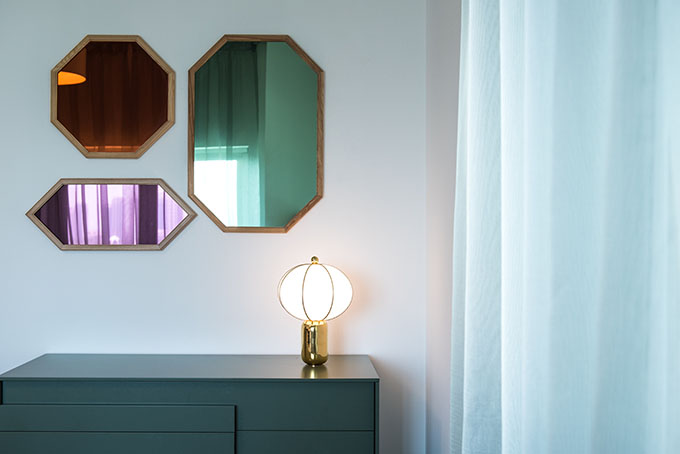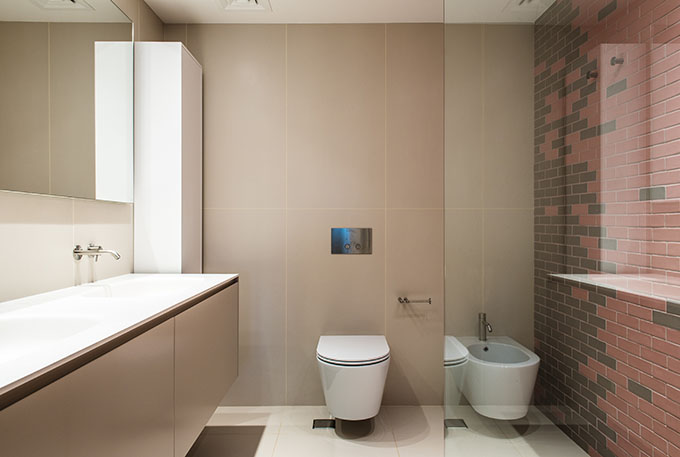 Find more projects by My Pick One: www.mypickone.com