Dutch magazine Eigen Huis & Interieur collaborated with i29 interior architects on their eye-catching pavilion design placed at the annual design fair in RAI Amsterdam. The idea was to make an unexpected special experiences, a surprising environment which you can explore. Inspiring the project was our notion of the 'house' as a unit closely encrypted in our minds. With that element in mind the architects have reduced the 'house' to it's essential elements, reshaping surfaces, volumes, sight lines and walls. Also colour was an important element of this project, giving a specific Piet Mondrian sentiment to the whole design.
i29 interior architects designed a pavilion for the dutch magazine Eigen Huis & Interieur during the annual design fair in RAI Amsterdam. With an architectural installation i29 strived to make a spatial experience for the visitors that surprises; an environment that should be discovered step by step. The 'house' has been reduced to the essence; open and closed surfaces, walls and volumes, sight lines. Contrast in color and specular surfaces are playing with the perception of space. Mirrored volumes are hiding display cases which include compressed worlds which refer to living. The contrast between the 'emptiness' of the pavilion itself and the richly decorated display cases reinforce each other. The powerful simplicity of the pavilion makes it a place for contemplation amidst the abundance of products at the fair. – from i29
Discover more of the project after the jump: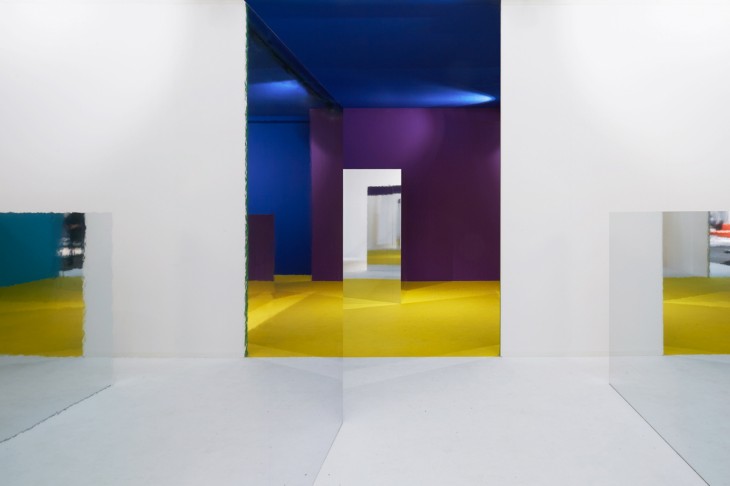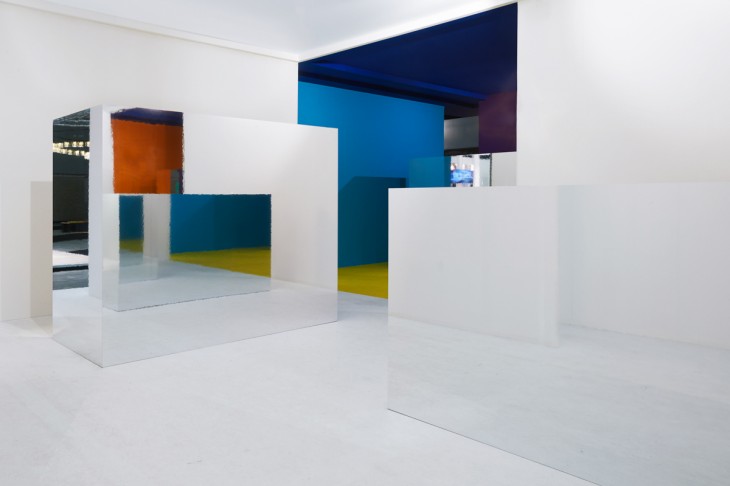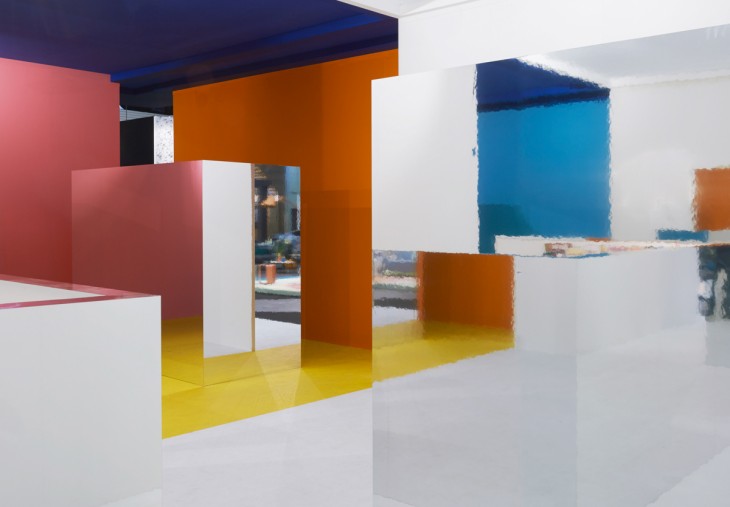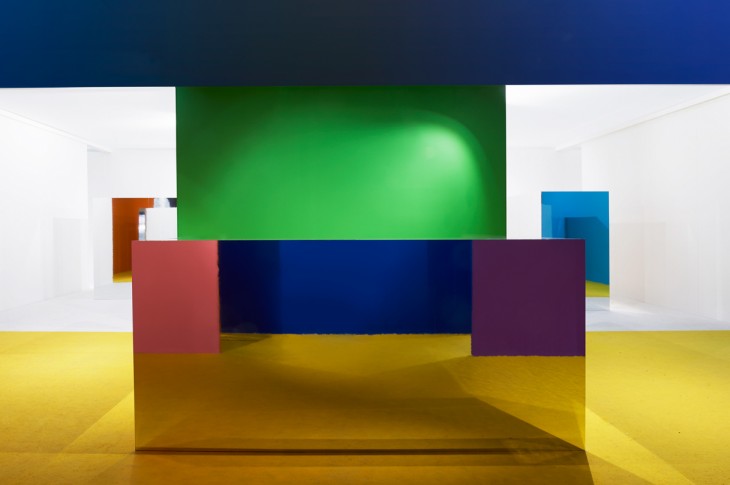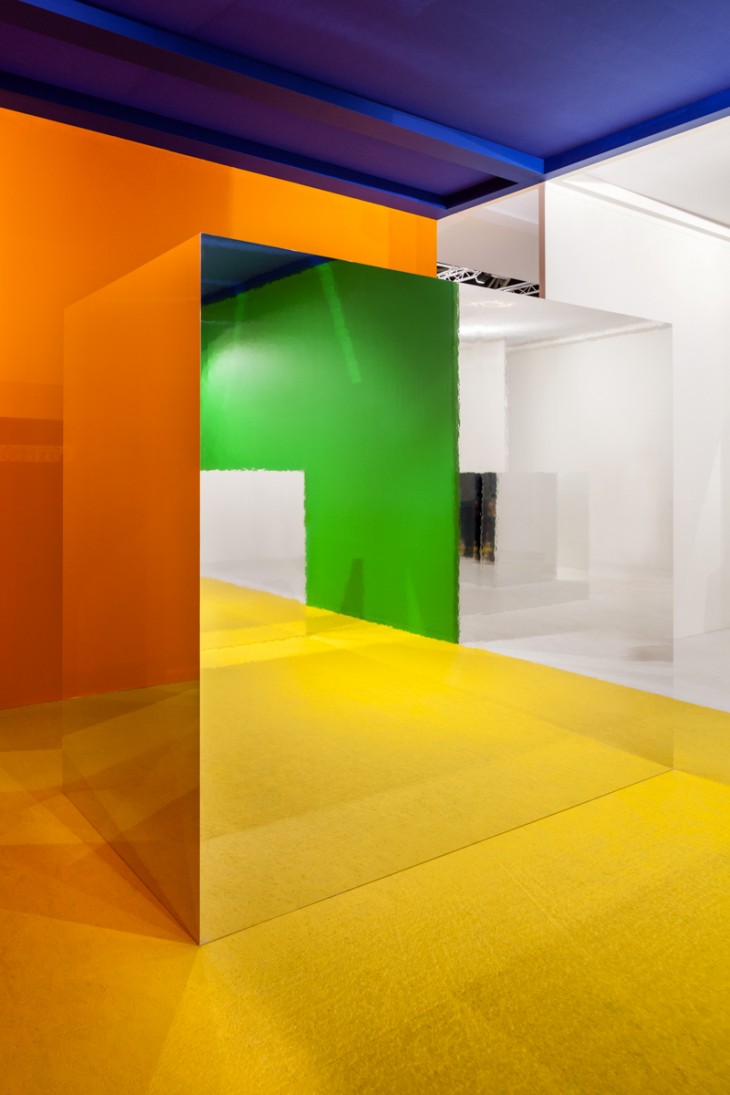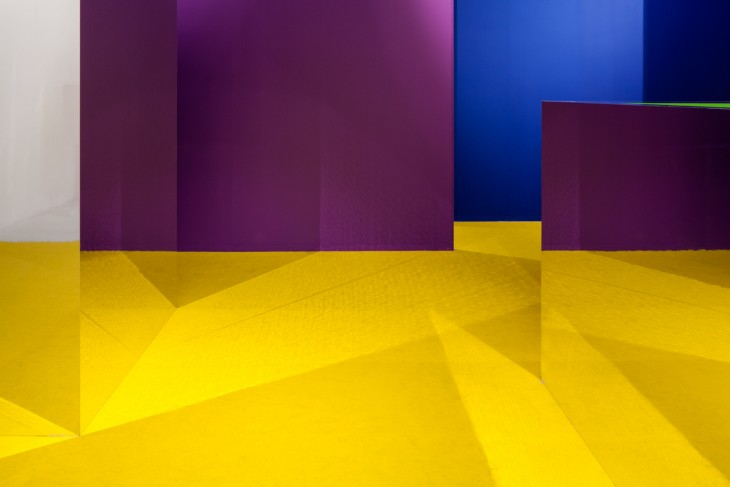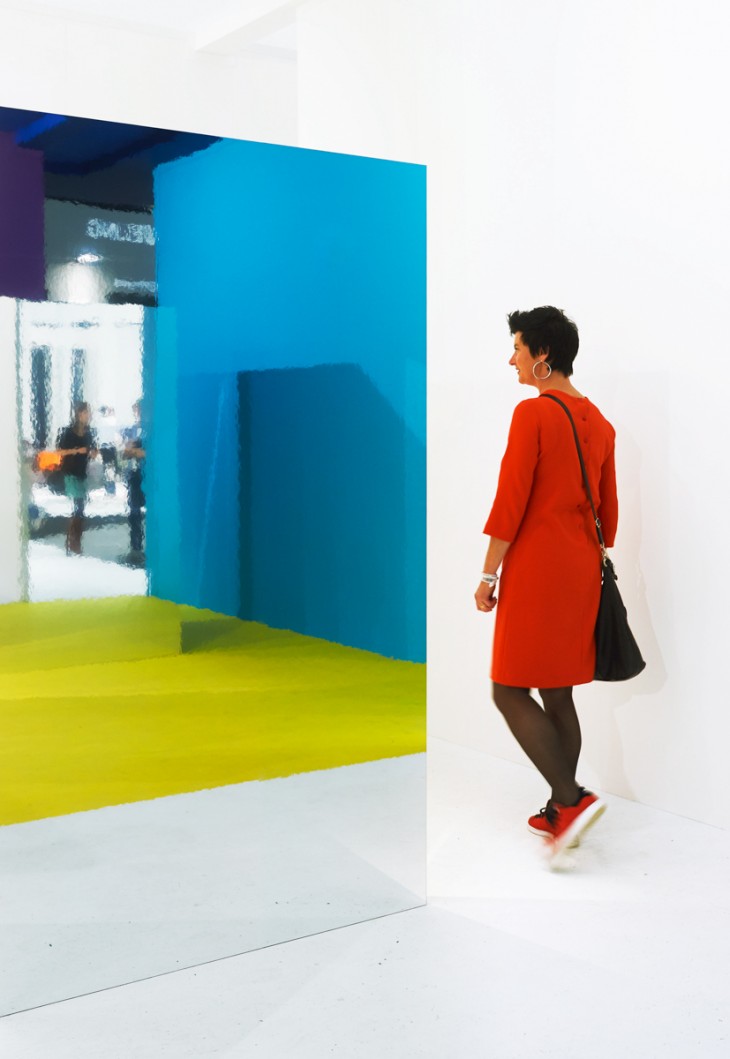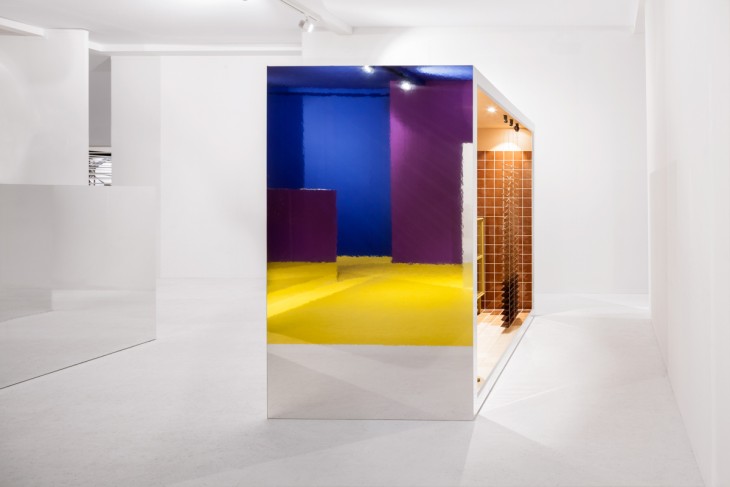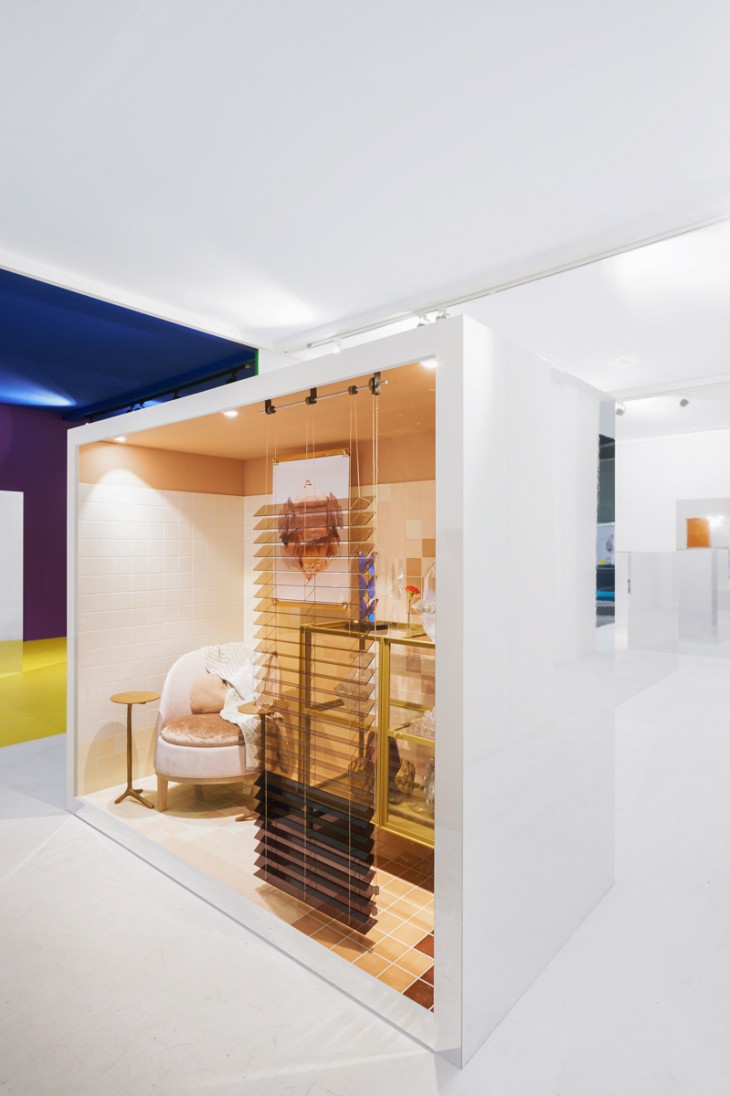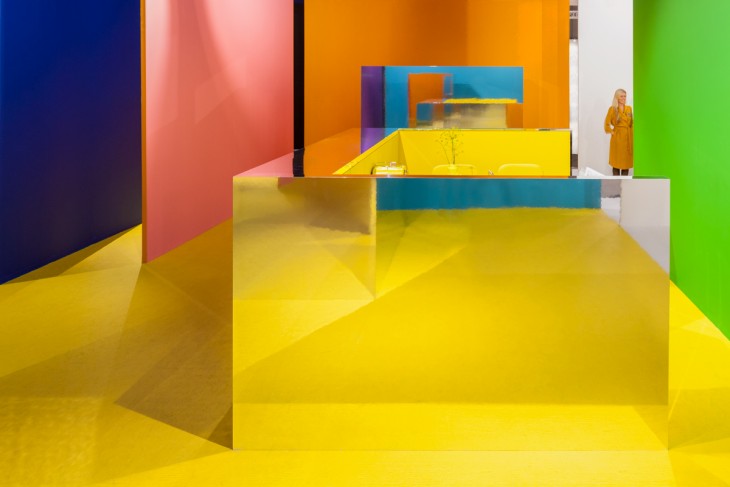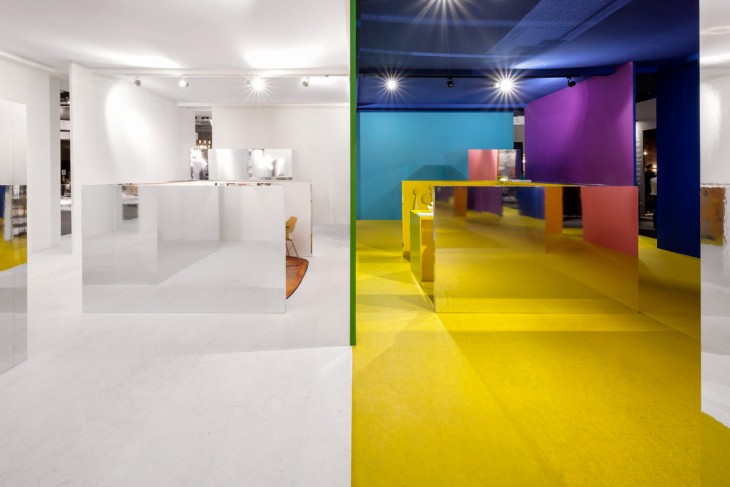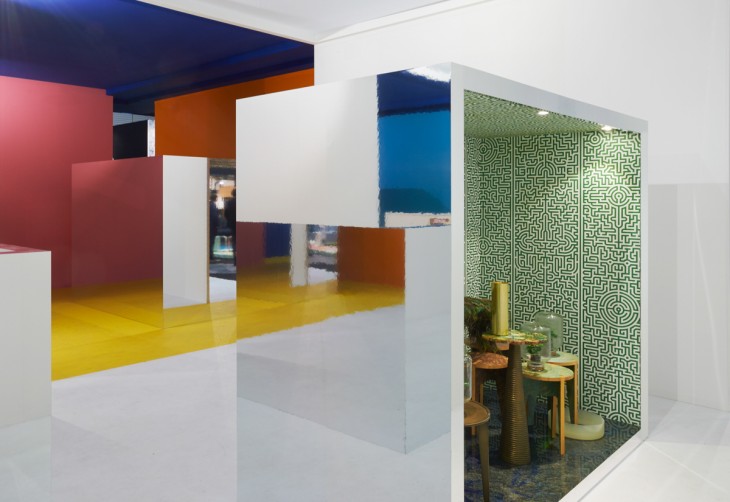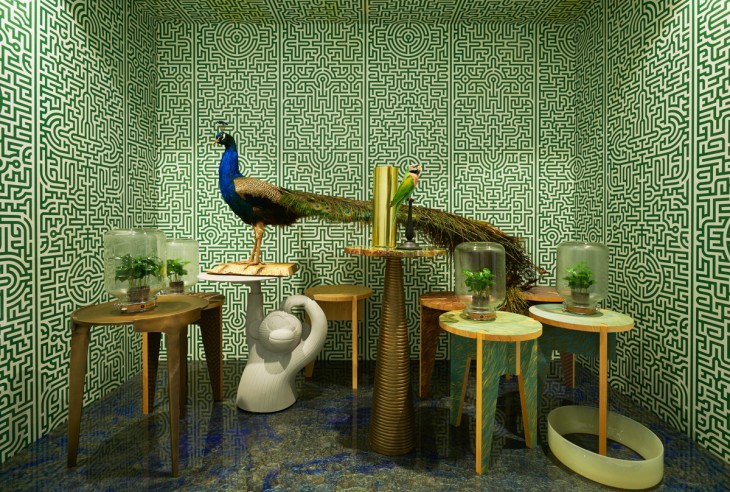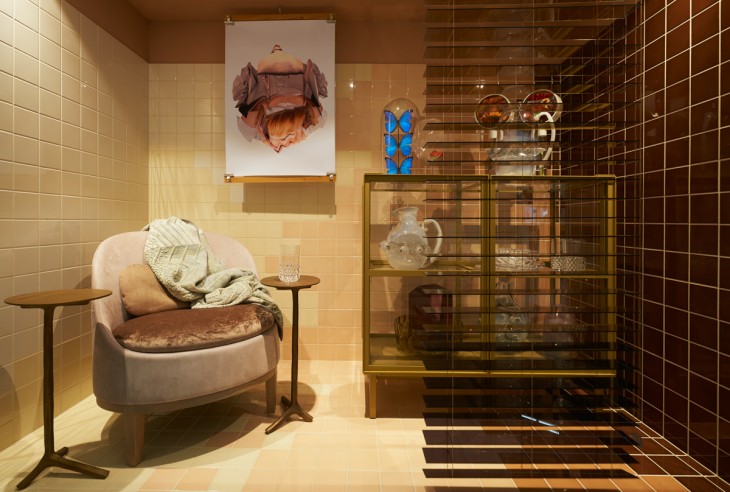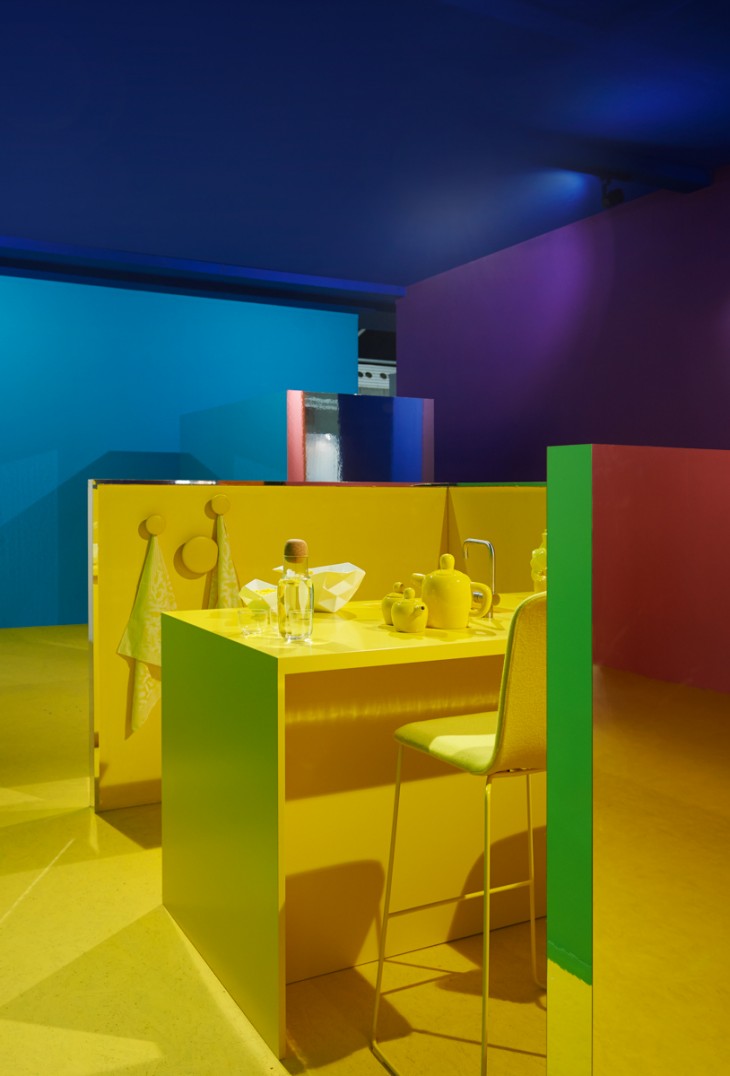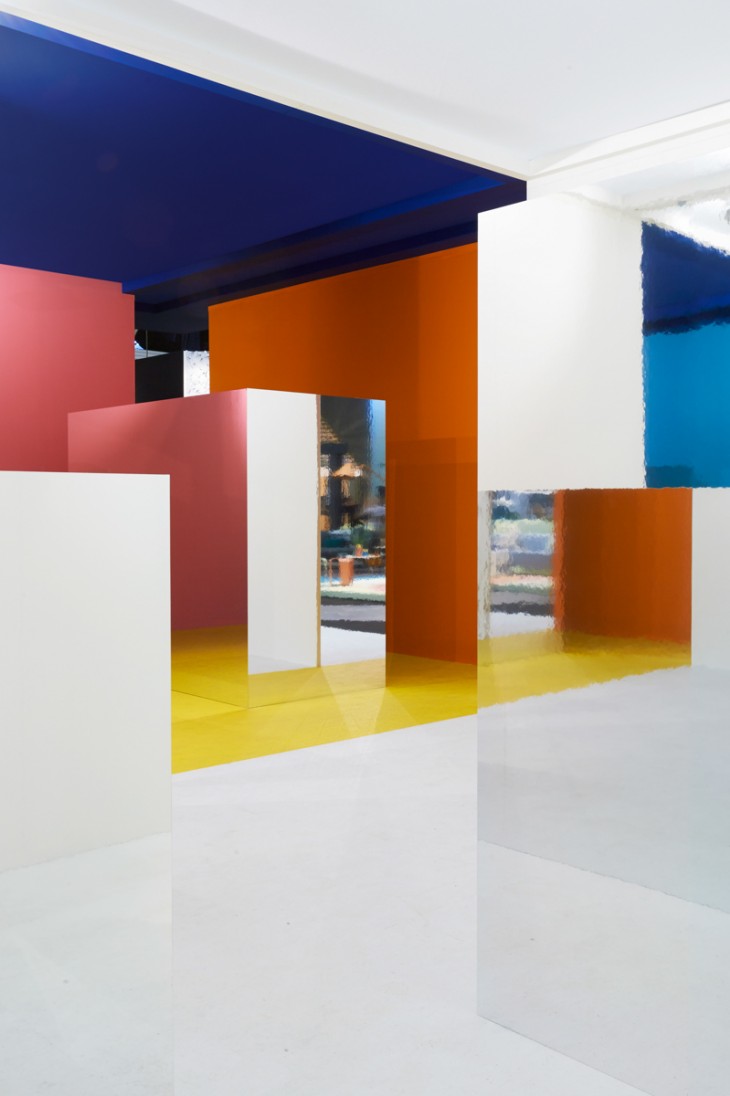 Design: i29 interior architects
Styling: Kamer 465
Photo's: Dennis Brandsma & Ewout Huibers
Builder: Emilio Expo
Find more projects by i29 on their official page www.i29.nl.