An eye-catching project by ECE Architecture is catching the attention of beach goers at the Worthing beach in Britain. The art installation was designed according to the beach hut dimension of the Worthing beach huts.
A creative art installation that engaged and delighted the community, taking a classic beach building and giving it a fresh twist. Building to a typical Worthing beach hut specifications, laser-cut mirrored acrylic sheets were applied to wooden panels finished with dark grey shadow gaps. The mirrored acrylic was affixed just hours before joining it all together at 4am on Saturday morning. Passers-by delighted in playing with the unusual reflections of the seafront and making the most of a surprising new photo opportunity. – from ECE Architecture
See more of the design after the jump: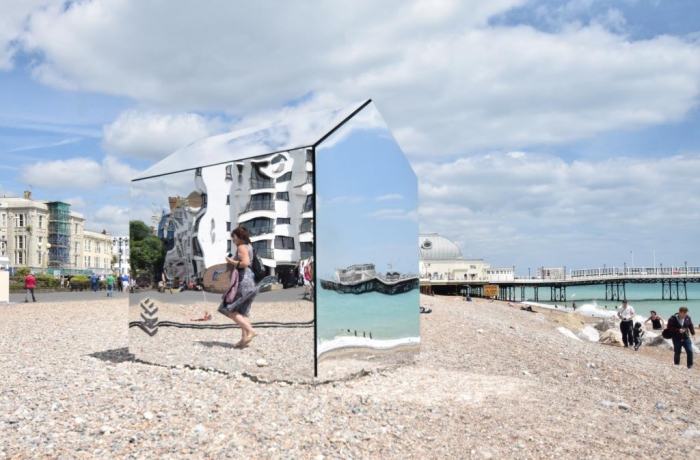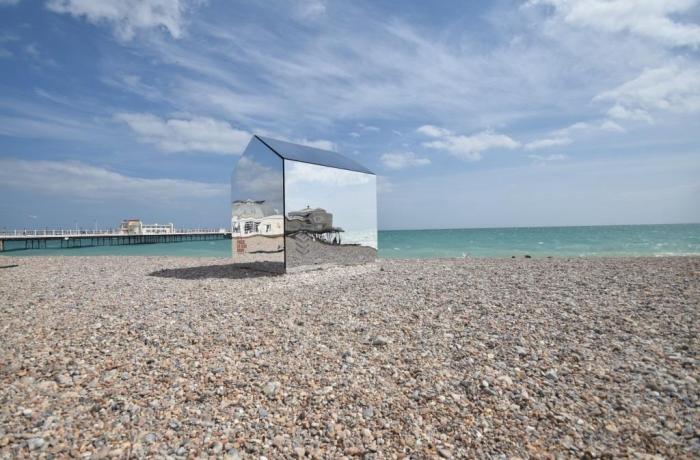 For more projects by ECE Architecture visit www.ecearchitecture.com.