CLOU architects have designed the most recent extension of the Qingdao Vanke Business Park located in the Chengyang District, a colorful mixed-use complex. A bookstore, a small municipal hall, and retail areas all serve as fascinating meeting locations for cross-cultural communications. CLOU's continual investigation of stepped architecture and office and commercial design integration is reflected in the design. Discover more after the jump.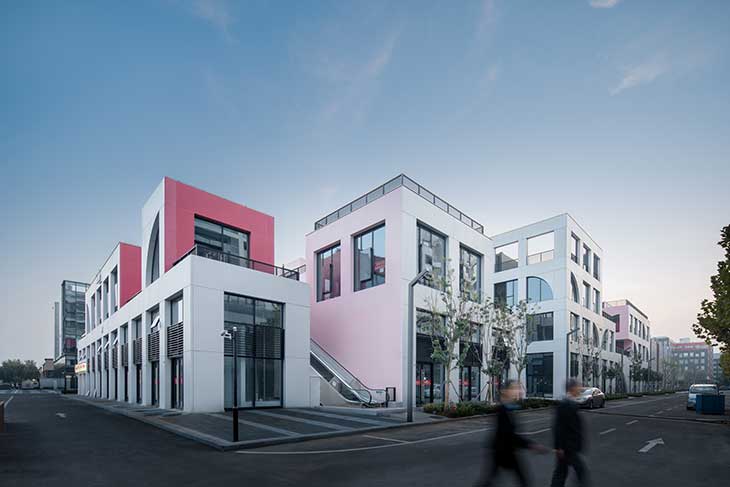 Sculpted Architecture with Stepped Terraces
The design relates to the office park's predominantly small and medium-sized businesses and young creative retailers. The architects have developed fascinating pathways of discovery and active social spaces by opening what would otherwise be a closed building.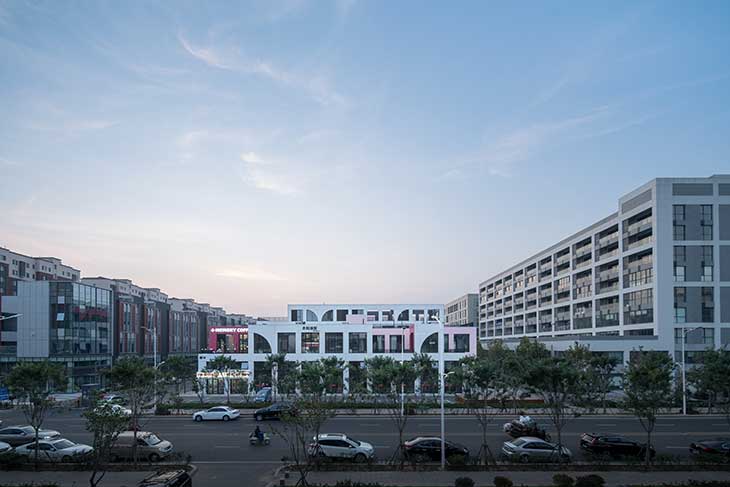 CLOU shaped the 10,000 m2 massing into a sculptural form with stepped terraces for a proposal that changes character depending on the viewpoint. The terraces on a human size become an extension of the workplace areas. Various semi-private locations are arranged into a variety of vertical landscapes that can hold creative outdoor events.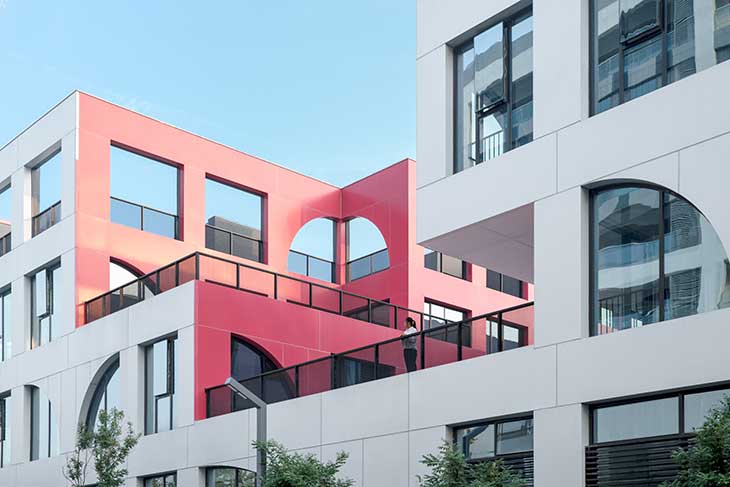 The volumetric form is reminiscent of stepped boxes with geometric windows and exudes rational beauty. The façade design incorporates pink and silver tones, creating a dazzling impression that animates as one approaches.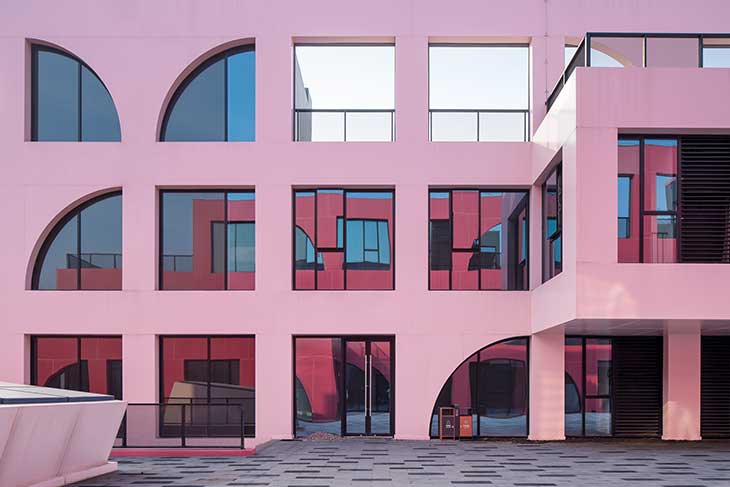 Project information
Project Name: Vanke Qingdao Business Park
Program: commercial, office
Location: Qingdao, China
Area: 10,000 sqm
Status: Completion in 2020
Architecture Design: CLOU architects – www.clouarchitects.com
Design Team: Jan Clostermann, Wenhui Lu, Tait Kaplan, Tiago Tavares, Xiaomeng Su,
Dongfang Xie, Yaxi Wang
LDI: Beijing Architectural Design Institute of China Construction Corporation
Façade Consultant: Huaming Design Group
Photography: Wu Qingshan