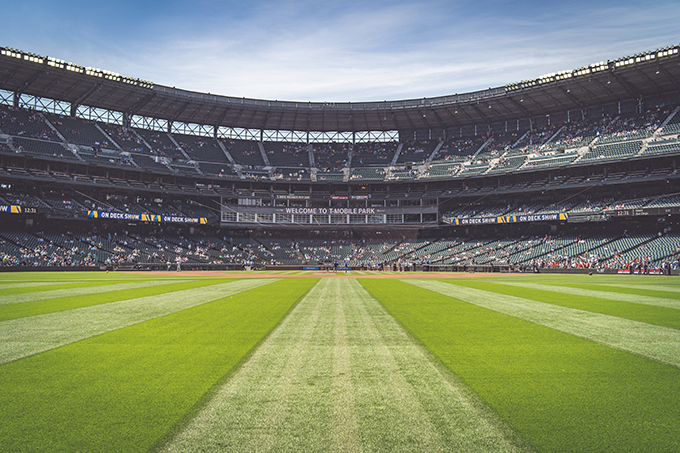 If you build it, they will come.
This saying that has stood the test of time. It rings truer than ever when it comes to stadium construction.
In the sports world, stadium design and locations are talked about often. Relocation, upgrading, state of the art facilities, you name it. Fans, owners, and players all want the next best thing.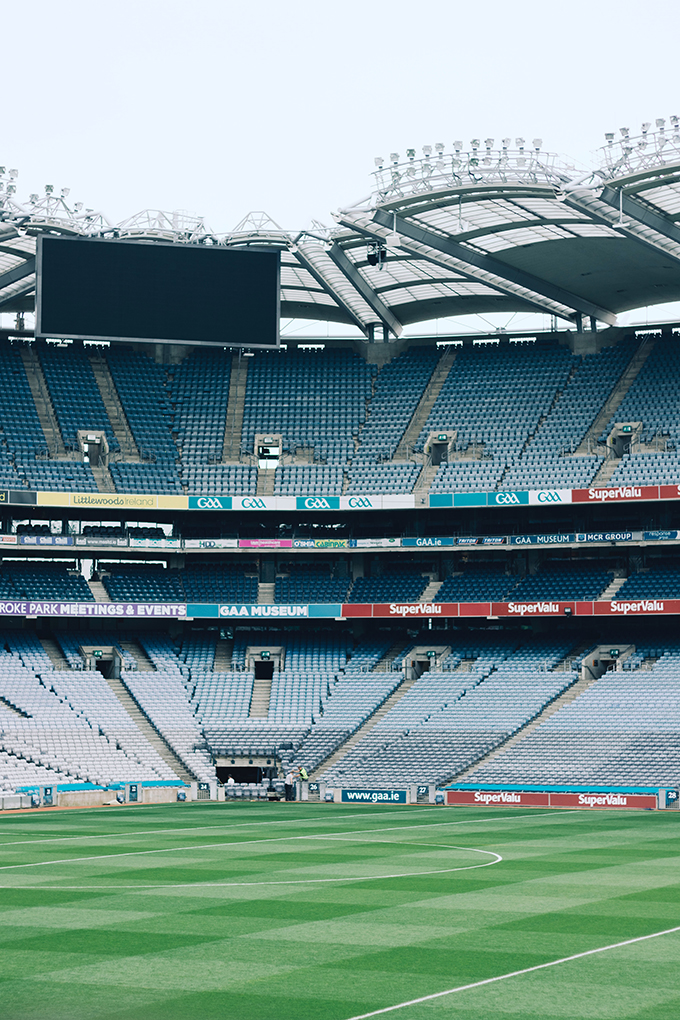 Before ever taking the field, what goes into the stadium building process? You want an experience that brings revenue to the stadium and the surrounding businesses. A new stadium can revitalize a city, franchise, and market.
Stadium construction takes millions and even billions of dollars. From concept to a completed project there are a few checkpoints along the way.
Create a Vision
Deciding to build a stadium could be the result of a few different factors. It could be club expansion, a more complete venue, relocation, or a national spectacle.
Before ground is ever broke, you'll need to consider material, design, location, event planning… the whole nine yards. Getting a stadium concept right takes years of planning and diligent work.
Nowadays the idea of a multipurpose stadium is king. Stadiums aren't designed for two-sport access the way they were before (pairing baseball and football). However, they should have multiple uses to offset the high pricing of stadium construction.
This could be driven by concerts, festivals, or other mass gatherings.
There's a total of five processes before construction:
Pre-Concept – a collection of analysis of project details and requirements of stadium specific needs
Concept – details covering materials, structure, and construction development
Schematic Design – specifics of a job including engineering, logic, and design criteria
Design Development – ideal calculations and pre-check developments
Final Design – completed design free from issues/concerns before construction
If you're ready for construction, your vision is complete.
Stadium Construction
From start to finish, a stadium can take about 18 months to three years to complete.
You see the work being done across the National Football League (NFL). Both Los Angeles and Las Vegas have been working on their new stadium construction for years.
A timeline should have some cushion for potential hiccups along the way. Weather, unexpected construction problems, and various other issues could arise. Construction develops from excavation to foundation, enclosure, infrastructure, and then playing field.
Bowl stadium seating is usually built beneath the ground. The excavation process could start 50 feet below. The construction will transition like any building starting with the framework and foundation first.
The construction of the stadium is thorough. There's a long list of checkmarks needed to complete a multi-million dollar investment. On average, most high-level professional stadiums cost around $1 billion or more.
Even high school stadiums have a price. McKinney, Texas recently approved the budget of $70 million for a 12,000 seat football stadium. This figure is much lower than a billion-dollar evaluation, but building stadiums costs big money.
So how does one get funded?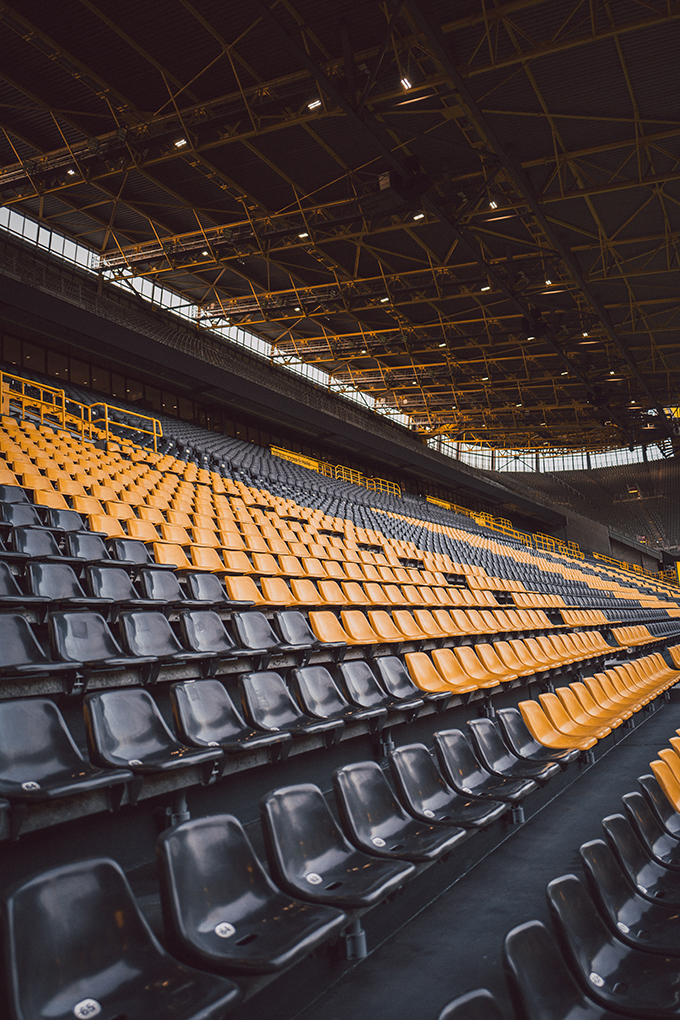 Where Does the Money Come From?
As an average citizen, shouldering of the weight of a stadium's cost comes down to you. There are some cases where the stadium receives a plentiful amount of funding, but citizens have financial responsibility.
In the NFL today, 29 of 31 stadiums received money from the public for renovation or stadium construction. Public funding helps drive the opening of the season every year.
On average from 1990 to 2010, taxpayers saw about $262 million on average paid to stadiums built.
Stadiums can also be funded through debt financing. Across the pond, soccer powerhouse Juventus' new stadium was recently developed. The organization was backed by two commercial loan contracts.
There are tons of ways to help fund a stadium without trapping and stretching the public out past their means. There are also ways to help with the cost of the stadium after the fact.
Go Green
If you're not focused on going green, you might as well walk away.
Facilities around the world are focused on saving overhead costs. Green building principals are almost always considered when it comes to stadium costs.
Energy-efficient doors, windows, water infrastructure, and other green initiatives are of the utmost importance. A stadium costs a fortune, but that doesn't mean after it's built it should be draining efficiency dry.
Choosing an energy-efficient led stadium light or environmentally friendly equipment makes a difference. Value can be added to the venue by introducing green-focused construction.
Stadiums across the world have already jumped on this train.
The Atlanta Falcons' new Mercedes-Benz Stadium can hold up to 680,000 gallons of rainwater collected from the roof. Runoff is used to help irrigate vegetation growing around the stadium.
Even the storing of the rainwater itself helps reduce flooding for the lower seated West end neighborhood. Rainwater catching is simplistic. Stadiums should consider a green initiative to help facilitate and drive other developments around the stadium.
Overall Impact
Sustainability of a project and stadium design comes down to needs rather than wants.
Stadium construction is handled like anything you spend money on in life. How do needs and wants come to an affordable middle ground?
Creating the "dream stadium" can be financially irresponsible. Even with the developments in the sporting world today, billions of dollars shouldn't be taken lightly. Pushing the limits creates an unattainable goal.
The realistic analysis will lead you to market requirements and what your stadium needs. Once the process has been mapped out you'll have the chance to update your specifications.
What funds are available for your project? Once you know the figure you're shooting for, stadium construction moves from a preliminary vision to an actual erected stadium.
Informed on Sports
In a sports-driven world, knowledge is everything. You need to stay updated on stadium construction, the NBA All-Star Game, and other relevant sports information.
We're focused on filling you in on everything you need to know about the sports you're interested in. From all over the world, our blogs are making a difference.
You'll see plenty of lists, statistics, and blogs highlighting the most important aspects of sports. To become an all-star yourself, keep reading.
You never know what you might find that could have even the most experienced sports aficionado grinning from ear to ear.